Cosmetic injectable are becoming increasingly popular and favoured as well. Today, with advancement in the cosmetic dermatology, more and more people are opting for cosmetic injectablefor their skin. That is not to say that the process is as easy as applying moisturizer. It does require some planning, thought, and a few arrangements before you go ahead with the process. It may seem like an overwhelming procedure, but with the right directions, you'll find it a lot easier to deal with.
Tips for Opting Cosmetic Injectables:
Before you push any cosmetic injectable in your skin, you need to consult with a professional dermatologist. Simple tips and tricks to get you through with the process of getting cosmetic injectableare just what you need to know before you make the investment.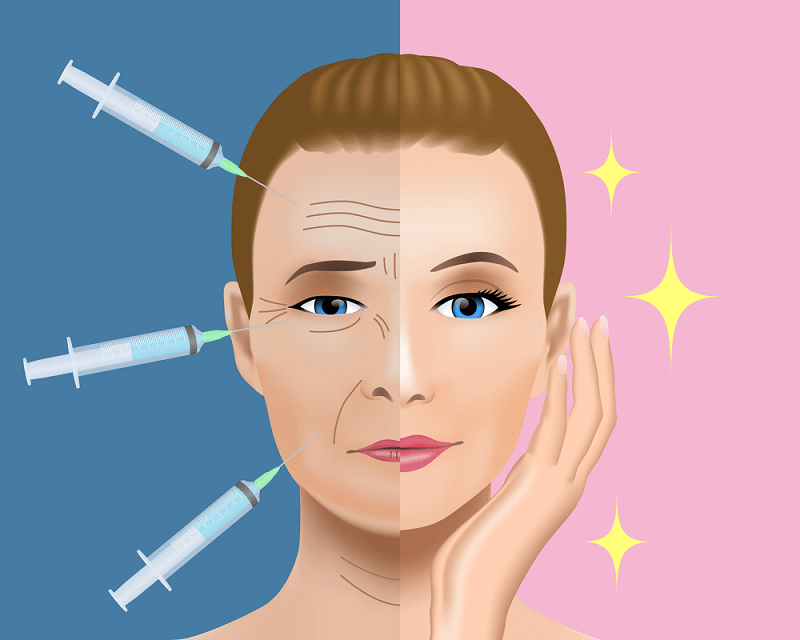 1. Beware, Don't Get Fooled
After you have a dermatologist to discuss the process with, make it a point that you don't get fooled by them. In a drive to bag some extra dollars, he/she may trick you into getting more syringes of the cosmetic injectable than is actually necessary. It is important to know about these injectables before use and in this case, you must read the contents of such injectables from online. It is better to visit ant dermatologist's clinic for the same and they can suggest you the best treatment according to your needs.
2. Preparing Your Skin
You need to take care of your skin before and after treating with cosmetic injectable or fillers of any kind. Fix an appointment with your dermatologist to know in detail what you need to do and get your skin ready for the cosmetic injectables. You will be asked to stop taking aspirin or type of non-steroidal anti-inflammatories (NSAIDs) such as ibuprofen, fish oil additives, and basically any medication that makes your blood thin before the treatment. These may cause bruises which will be hard to cover.
3. Trust Your Doctor's Word
You may like how a cosmetic injectable treatment turned out on a friend or may even want to attain a celebrity look. While it is understandable that you want to satisfy your aesthetic sensibilities, you also need to know that what works for anyone else may not work for you. Trust your dermatologist's word on this. After all, you have chosen him/her for a reason and their experience and knowledge in the field makes their suggestions the most reliable, both from the aesthetic as well as the technical sense.
4. Avoid Post-injection Bruising
If you think that it is inevitable that signs of your cosmetic injectable will be left on your skin, then you are wrong. This is because the people who got this word round probably didn't follow up with their dermatologist after the treatment, thinking that the skin will somehow magically heal itself. However, it is absolutely possible to have a skin that doesn't look like a raspberry or a strawberry, and you need to fix your post-treatment appointments with your dermatologist as enthusiastically as you did before the treatment.
It is suggested that you give your skin extensive care in the form of proper and ample hydration, boosting collagen with retinol, and taking the help of a suitable facial advice to firm your face up after cosmetic injectable treatments.
So now you can easily search some cosmetic clinics in your locality and visit there to use some cosmetic injectables. They are not harmful, but some of them can create some side effects such as rashes and acnes on your skin. So to prevent such problems, you need to contact with the dermatologist and you must maintain the treatment schedule as per their suggestions.