We are getting older with time, and our body muscles are gradually going to be weak. Most people around the world suffer from back and knee pain when they are going through the age. Although doctors haven't found any complete treatment yet, they usually suggest doing regular exercises to reduce the pain.
For losing your body weight, getting fit, and reducing back pain, you need to do some intense workouts and low impact exercises. For that, you need to go to the gym. Most people don't want to go to the gym, as these places always tend to be crowded. And they usually have to wait a long time there for a machine than actually using it. That's why you will also need a home exercise tool to have hassle-free exercises.
Choosing the right exercise equipment is a tough job, especially when there are a lot of options available in the market. To simplify your finding job, we recommend you to use a home exercise bike. We've also come here to tell you about the Exerpeutic Folding Magnetic Upright Exercise Bike. This home exercise bike can save plenty of time and provide excellent exercises at home.
Review of Exerpeutic Folding Magnetic Upright Exercise Bike
The Exerpeutic Folding Magnetic Upright Exercise Bike comes with a lot of excellent advantages. This best home exercise bike is made of sturdy materials, offering a zero-impact workout without causing harm to joints. It is such a piece of excellent equipment that you can efficiently operate it. Also, it has some features that will help you get fit in any condition. Let's start working out and getting fit and active with this excellent exercise bike.
Heavy-duty Construction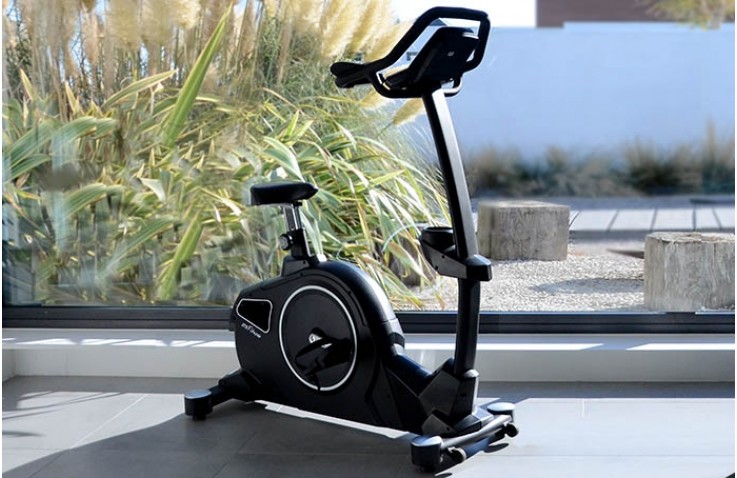 source: jtxfitness.com
The Upright Exercise Bike is designed with heavy-duty materials. It is easily adjustable for 5.3 feet to 6.1 feet tall users. Also, it has a large seat cushion so that people of any age can use it comfortably. Besides, the exercise bike supports up to 300 pounds of body weight. Also, the setup weight of this exercise bike is 75 pounds, so you can easily move it anywhere with the help of transportation wheels. Overall, the dimension of this exercise bike is 31 x 19 x 46 inches.
Digital Features
source: 9to5mac.com
The Exerpeutic Folding Magnetic Bike is one of the exercise bikes that you will find with the ability to monitor your heart rate. It comes with an LCD monitor that indicates distance pedaled, calories burned, the time elapsed, speed, scan, and the additional heart pulse function. The dimension of this easy to read LCD is 3.3 x 1.5 inches.
8 Level Tension Control
source: exercisebikezone.blogspot.com
The exercise bike features an 8 level magnetic tension control system that allows the user to adjust the tension level for comfortable and challenging workouts. If you need to do a more intense workout, increase the tension level from one to eight gradually. The more the tension level is, the more intense workouts you will have.
Excellent Pedaling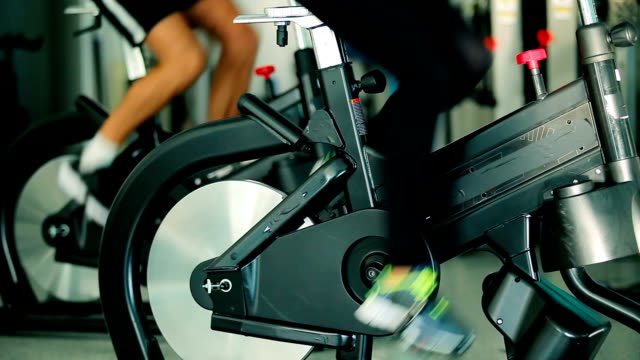 source: istockphoto.com
The exercise bike offers a safe pedaling with a three-pieces of high torque cranking system for reliable and steady pedaling motion. This excellent pedal comes with adjustable safety straps that will save from slippery while exercising. Also, it has extended leg stabilizers that can prevent any movement when you are using the exercise bike.
Smooth and Quiet Operation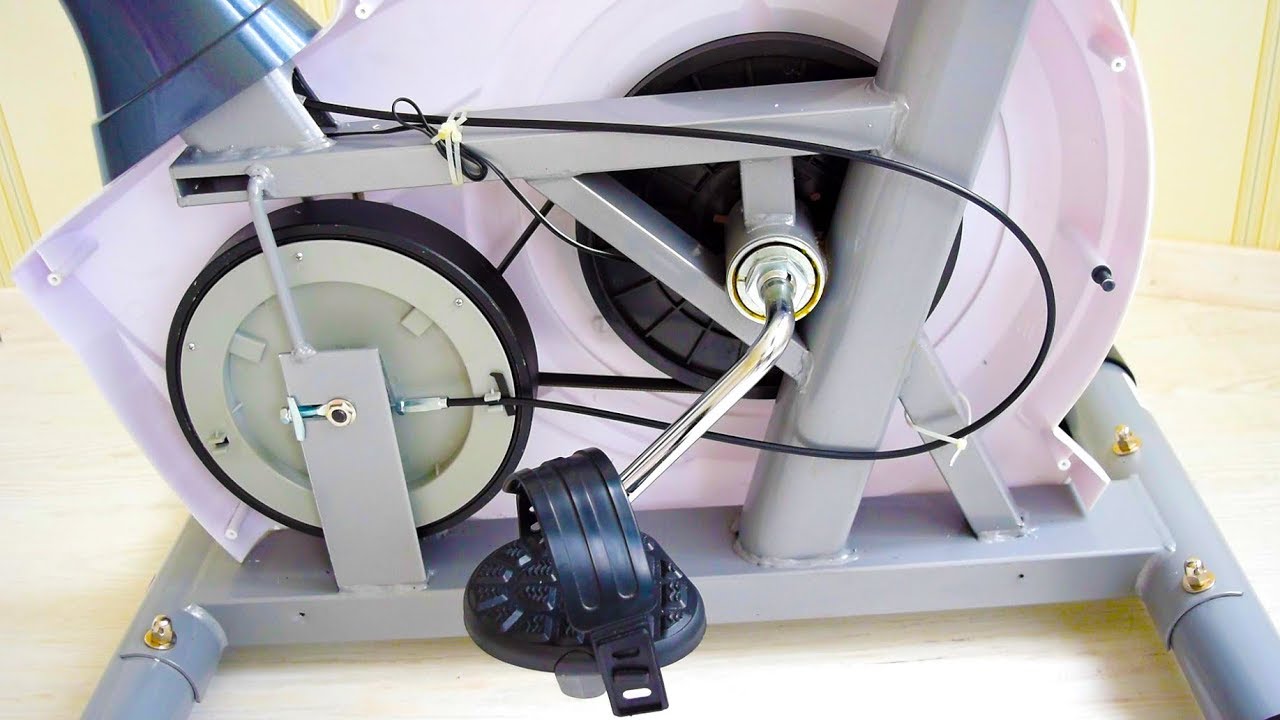 source: youtube.com
The exercise bike offers a precision-balanced flywheel and V-belt drive, which provide smooth and quiet operation even at midnight without disturbing others. While working out, you can do other recreation activities like listening to music and watching TV. You can also put your remote control or any other accessories you want to keep close by while exercising. Besides, the equipment includes equipment transportation wheels for easily relocating when not in use. The folded dimension is 22 x 20 x 55.5 inches.
Pros
Comes with 300 pounds weight capacity
Features 8 level magnetic tension control system
Provides a three-piece crank system for smooth pedaling
Has a large LCD for monitoring workout activities
Foldable and very easy to store
Cons
It comes with no backrest
You may also like to know about How to Lose Weight Fast With Minimum Efforts
Conclusion
source: residencestyle.com
In short, the exercise bike provides numerous values for those who are looking for getting started to do more exercises in their life. It is quite easy to use and provides silent operation at home without making annoying sounds. However, it has a durable design with a massive weight capacity rather than other exercise bikes. All the features come at a very affordable price. If you want to lose weight, release body pain, and shape up your body, then you can pick up this exercise bike. We hope this exercise equipment won't disappoint you at all. That will helps you to enhance your lifestyle