Both lap and plunge pools are swimming pool types known for their compactness – a quality that also makes them affordable. However, despite being similar in terms of their sizes, there are some differences between lap and plunge pools. In this article, we'll take you through all the differences between them in detail so you can choose the right pool type for your residence.
Lap pools: Their characteristics, pros, and cons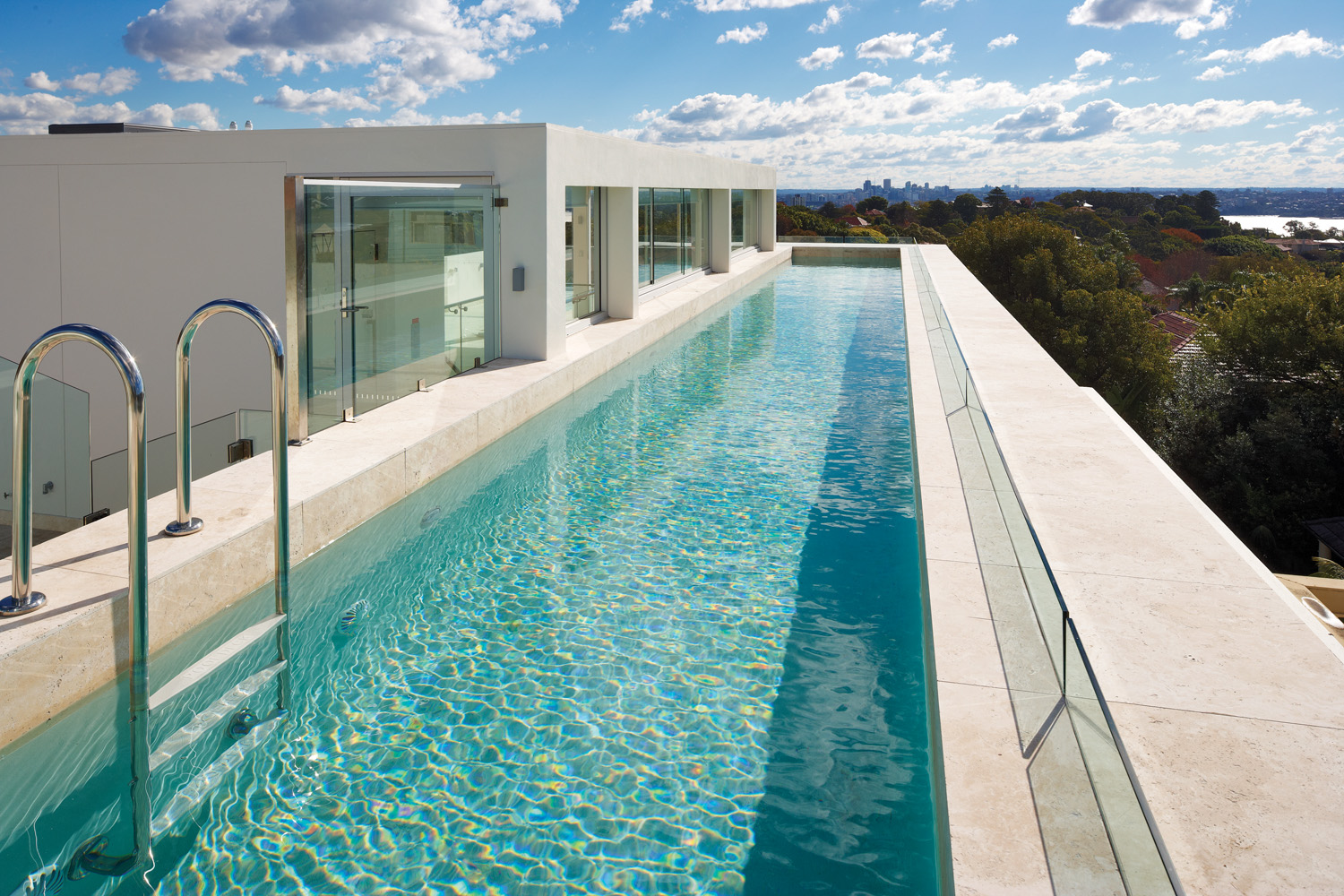 source: pinterest.com
There's not much difference between a lap pool and a conventional swimming pool. The only exceptions are the dimensions and size. Most lap pools tend to be rectangular pools that are long and narrow. The purpose of their design is to allow swimmers to swim laps – this is why lap pools are so popular among athletes and people who swim to stay fit.
Lap pools also consist of seating areas where swimmers can relax. On average, the length, breadth, and depth of lap pools are around 10 meters, 2.5 meters, and 2.3 meters respectively. However, these dimensions can be customized based on the preferences of the buyer.
Now that you're aware of the characteristics of lap pools, let's look at their advantages:
source: pinterest.com
Great for the average modern-day Australian urban or suburban residence: In recent years, residential properties in urban and suburban areas in Australia have seen a drastic decrease in size. Much of this is due to the rising populations across these areas. This trend is set to continue, and in such a scenario, lap pools would make for the best swimming pools for Australian households.
Ideal swimming pool for athletes and fitness enthusiasts: There are some swimmers who swim for recreational purposes, but there are others who are serious about their swimming habits. If you're the latter sort of swimmer, a lap pool would make more sense for you than other swimming pool types. You can also customize your lap pool with swim jets and other accessories to make your workouts harder.
Easy to install and maintain: Another major benefit of lap pools is the fact that they are considerably easier to install than other swimming pool types. This ease of installation contributes to affordable installation charges. As lap pools typically take up a fraction of the space that bigger family-type pools do, maintaining them is also comparatively easier.
However, despite these positives, lap pools have certain disadvantages as well, such as: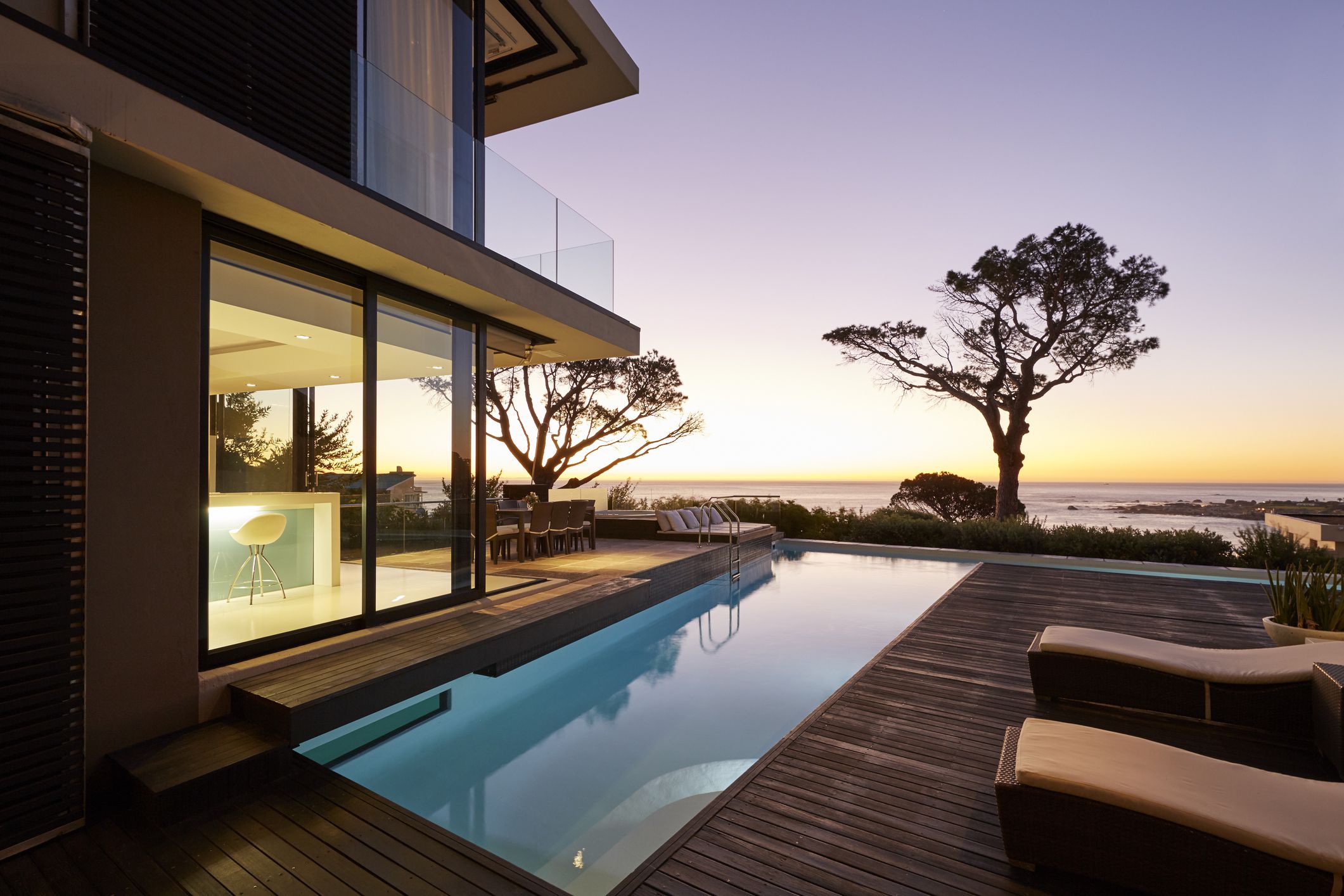 source: pinterest.com
Not ideal for relaxation or for spending time with the family: The average lap pool makes it difficult for users to relax and unwind due to the limited space. Bigger pool spaces can be customized with spaces for relaxing, but this is rarely an option for lap pools. It's also not the ideal pool if you want to spend time in it with your family. At times, multiple people in a lap pool may make it more congested than you'd like.
Certain customizations may lead to higher utility bills: You can add heating to your lap pool, but this will come at a cost, especially if you use it regularly. Lap pools with customizations such as heating typically contribute to higher utility bills, despite their limited size.
Plunge pools: Their characteristics, pros, and cons
Plunge pools, similar to lap pools, are compact pools that are perfect for smaller residential properties. However, unlike lap pools, which are primarily used for keeping fit, plunge pools are mainly meant for aquatic rehabilitation and relaxation. Athletes can benefit from both lap pools and plunge pools – they can use lap pools to exercise and plunge pools to recuperate from injuries.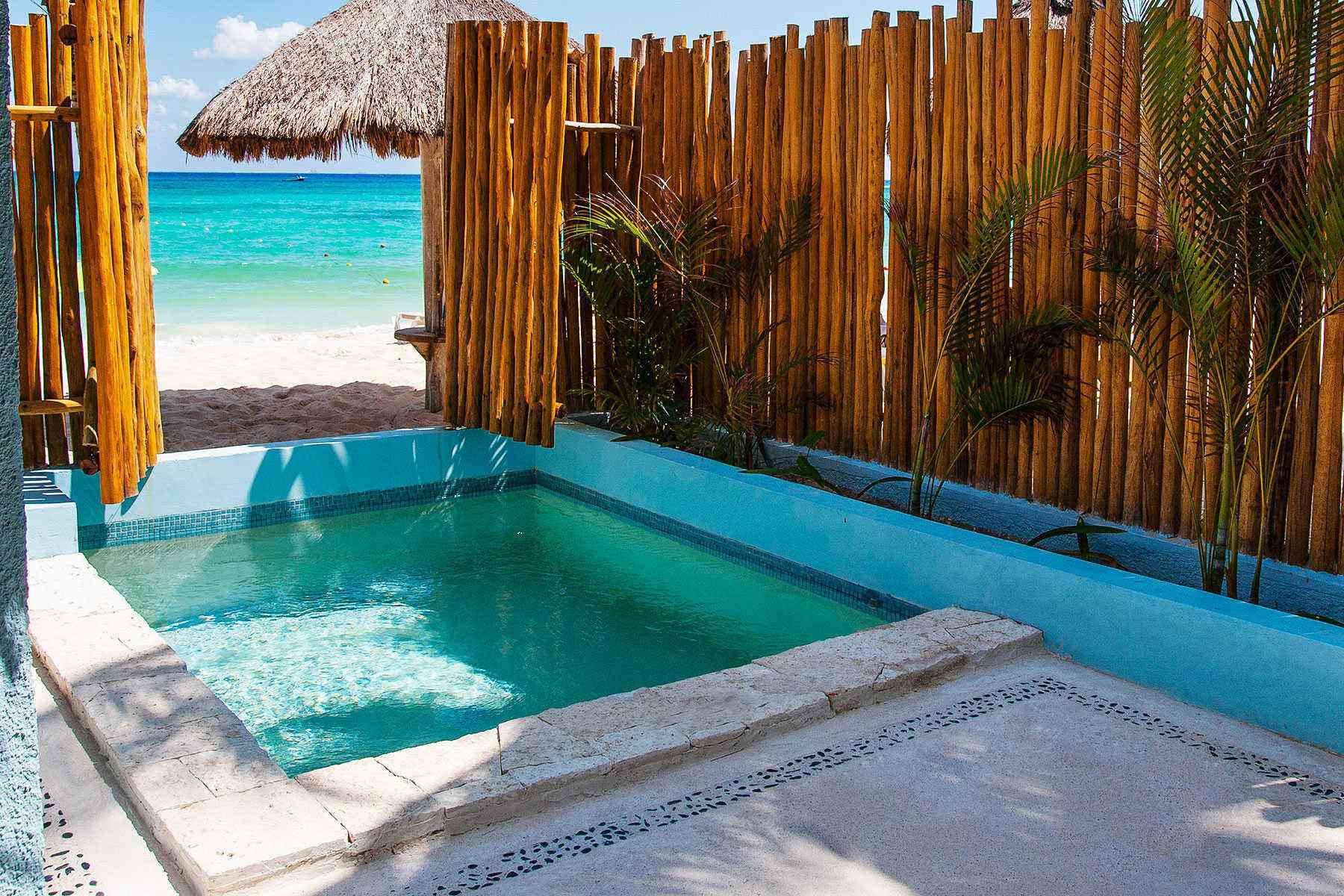 source: pinterest.com
Also known as dipping pools, perth plunge pools typically feature flat bottoms and shallow depths. These features make them ideal for performing low-impact exercises. They are mostly in-ground pools, but some above-ground models are available as well.
Now, let's look at some of the advantages of plunge pools, some of which are similar to the advantages of lap pools:
They don't need much space to be installed: Due to the compact nature of plunge pools, they can be installed easily even in smaller residential properties.
Easy installation and maintenance: Compared to a traditional swimming pool installation, it's easier (and more affordable) to get a plunge pool installed. It also offers a lot of ease on the maintenance front.
Great for recovering from injuries: The fact that plunge pools facilitate low-impact exercise makes them great for athletes recovering from serious injuries.
Some of the disadvantages of plunge pools include:
The shallow depths of plunge pools can make them dangerous for kids: The biggest drawback of a plunge pool is its shallow depth, especially if you have kids at home. Most kids love jumping into pools, but jumping into a plunge pool can lead to a serious injury as kids may end up hitting the pool's bottom, which can be incredibly hard.
Not ideal for a lot of people at the same time: An average plunge pool can accommodate 2 – 3 people at a time comfortably. However, if more people get in, it can get congested pretty quickly.
Which one is right for you?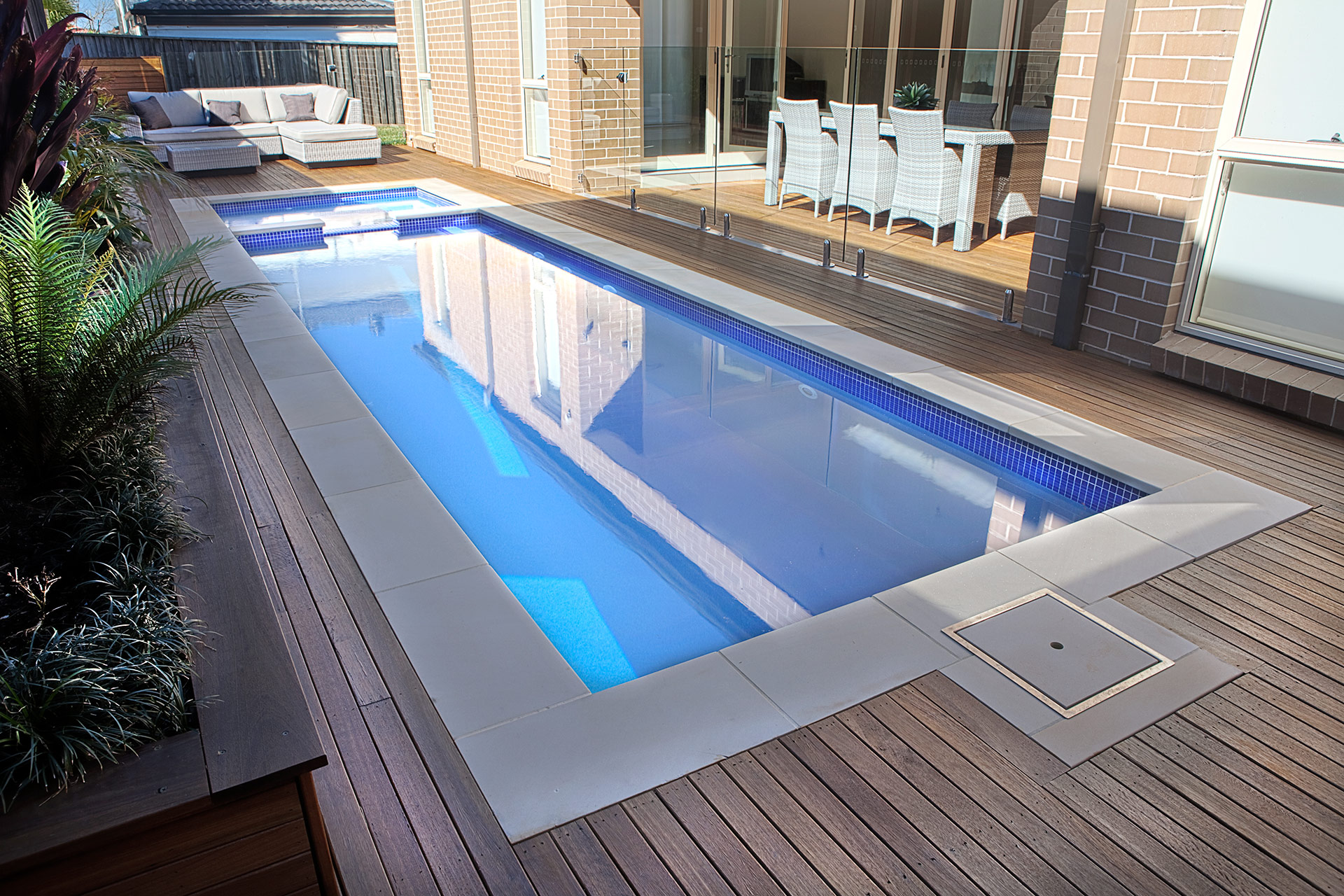 source: pinterest.com
The answer to this question ultimately depends on certain factors, such as:
Your primary purpose for using a swimming pool: If recreation and spending family time are the reasons why you want to invest in a swimming pool, you should steer clear of both lap and plunge pools. In such a scenario, a traditional swimming pool would be the ideal pick. However, if fitness is your primary concern, investing in a lap or plunge pool would make more sense.
Whether you have kids: For kids, conventional swimming pools are much safer options compared to lap or plunge pools. Plunge pools, in particular, can be dangerous for children as their depths are shallow.
The available space in your residential property: If your property doesn't have much space, installing a traditional swimming pool can be difficult. In this situation, a lap or plunge pool would be a better choice due to their compactness.
To Conclude
So, now that you're aware of all the differences between lap and plunge pools along with their pros and cons, we hope you can pick the right pool type for yourself and your family.