Living in Buckeye is a lot different from living in Phoenix. For example, Phoenix is the 5th-largest metropolitan city in America, while Buckeye is yet to exceed 100,000 residents. Despite this disparity in population, Buckeye has been the fastest-growing city in the United States over the past 3 years.
If you're planning to move and live in Buckeye, then you need to know what to expect in this fast-growing city. We have shared what it feels like living in Buckeye in this guide.
Affordable Housing Compared to Major Metro Cities
Compared to nearby cities, Buckeye has much lower housing costs. The median home closing price for a Buckeye home for sale was $425,000 at the end of 2021. Compare that to a median closing price of $485,000 in the West Valley's Peoria, AZ, and an incredible $775,000 median closing price in Scottsdale, and you can see why real estate in Buckeye is so popular.
Lower Costs Healthcare Services
source: neighborhoods.com
Compared to Phoenix, rates for health care are lower in Buckeye. If you work at Anthem Blue Cross, Cigna, or any medical facility with a contract with these companies, your costs will be cheaper than someone who does not work for them. In some cases, depending on your employer and the doctor you choose, you can save as much as 30% on doctor visits and prescription drugs.
Health care experts also believe that healthcare costs are lower in Buckeye because of its demographics. If you're coming from an older city like Phoenix, be prepared for different prices at the hospital or clinic. Remember that you can also shop around for the right doctor who offers reasonable rates, which is always recommended.
Popular Master Planned Communities in Buckeye
As of the 1st Quarter of 2022, there are two master-planned communities in Buckeye, Arizona that are mostly fully built: Verrado and Tartesso.
There are thousands of homes throughout the Verrado community, many of which were built within the last 3-5 years. Many of the homes for sale in Verrado feature scenic views of the nearby mountains, as well as golf course views and convenient access to Interstate 10 and numerous shops and restaurants. 
The Tartesso community is nestled west of Verrado, on the west side of the White Tank Mountains. Key features of this community include several neighborhood playgrounds and parks, easy highway access, and a variety of new build homes.
When it comes to safety, Buckeye prides itself on being one of the safest cities in Arizona. It's so safe that only one violent crime was reported for every 1,000 people in 2012.
Convenient Highway Access
source: pinterest.com
If you come from an area where public transportation is not as reliable, Buckeye's central location along the US-60 makes it convenient for residents to drive and commute around Arizona.
Four major highways originate in or pass through Buckeye:
US 60 (East and West) I-10 I-8 (briefly in the southern part of Buckeye) SR 85 (East and West)
Only one public transportation option is available here. If you need to commute around Arizona, the best way is by car. More modern roads are constructed by the day, and you can expect to see new development projects along the road.
A Safe Place for Families
Buckeye ranks among the safest cities every year in Arizona. It has one of the lowest crime rates, making it a great place for families to raise kids. Residents are also proud of their city's high school graduation rate, which is 16% higher than the national average.
The city also encourages its residents to volunteer and participate in community events such as First Fridays. This outdoor party starts at 6 p.m. every first Friday of the month and is free and open to the public. A huge art market happens here, with booths set up along a long stretch of road.
Quality Education in Buckeye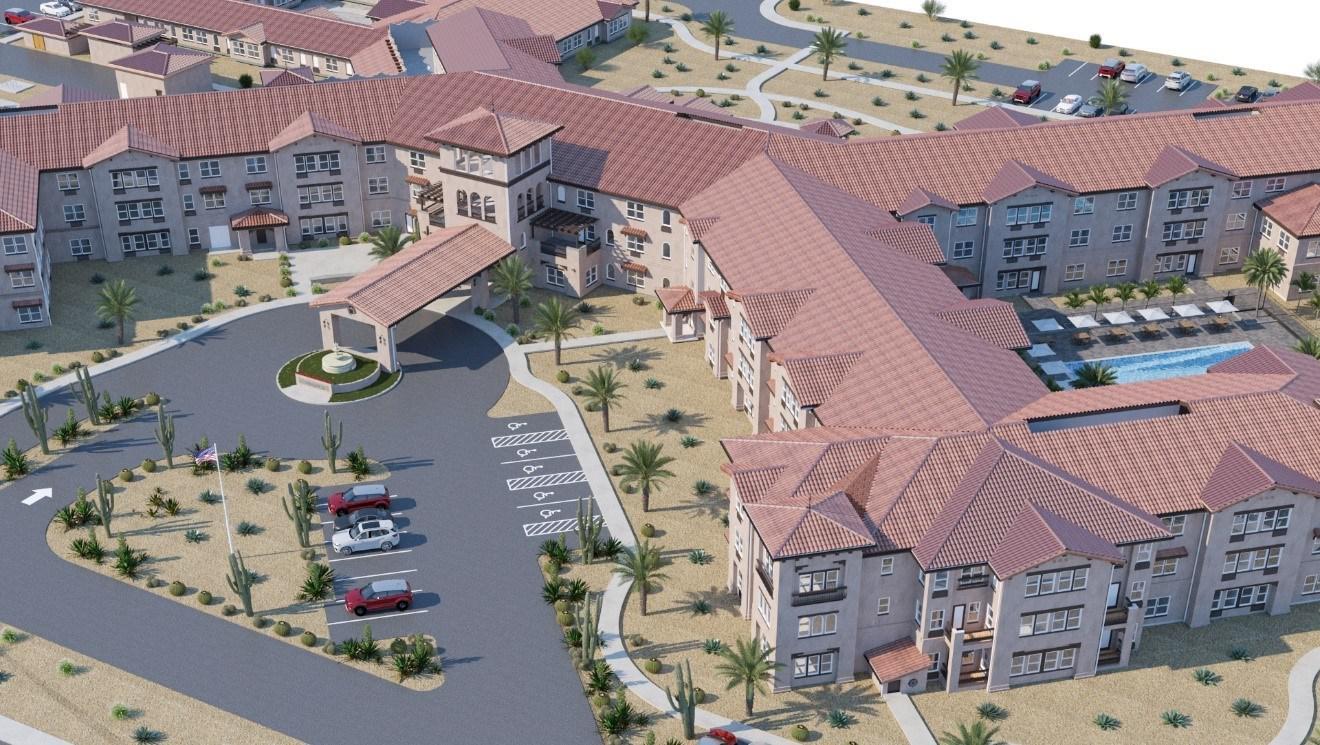 source: storage.googleapis.com
If you have children, you will be pleased to learn that the city has some of the finest schools in Arizona. It is home to four public high schools and several community colleges, making it easy for residents to continue.
Buckeye has some of the best colleges and high schools in the US. Therefore, it would be great if you stayed there to raise your kids. Despite having safe streets, residents can still enter college-level programs to earn their degrees away from home.
Adequate learning resources also ensure that students can achieve their highest potential right from Buckeye. For instance, the city has a library that provides various study environments such as quiet rooms and private cubicles. Other amenities include more than 240 computers and computerized checkout systems for public use.
Many Job Opportunities in Buckeye
Buckeye is home to the Buckeye Hills office park, built-in 2000, and one of the largest business parks in Arizona. It consists of several companies like Honeywell Aerospace and Verizon Wireless that provide employment opportunities for many residents.
Those who don't work at the office park can find a job at West Valley Hospital, one of Buckeye's larger employers. Other major employers include
Affordable Cost of Living
source: pinterest.com
Buckeye offers several affordable housing options for residents who want to make the most out of their retirement.
If you are looking for an outstanding location in Arizona, then Buckeye may be your answer. It has many benefits that can make life easier and more fulfilling. Opportunities abound here, especially if you have children who want further education.
The cost of living in Buckeye is also very affordable. The city's gross annual median income is only $50,850, which is a lower rate than other Arizona cities. This means that you can get a nice house for a reasonable price and not worry about a huge mortgage to pay off at the end of the month.
However, knowing that there's a chance you may move in the future, you should ask your realtor about Buckeye rentals. If you want to try living in Buckeye for a while, here are some areas where you can find rental homes:
Conclusion
Buckeye has grown exponentially over the years. It has maintained its family-friendly atmosphere while attracting new residents looking for an affordable place to settle down. 
With many open spaces and parks, it's easy to see why Buckeye has remained one of Arizona's most popular places to live in. It's also a safe place for children and senior citizens to continue their community involvement.
If you want a more relaxed lifestyle, Buckeye may be the perfect place for you and your family. Residents in this city enjoy peace of mind knowing they can always count on each other when they need help most.