There's nothing wrong with wanting to look good while you're riding your motorcycle. If you're taking a high-speed ride down the highway, long-sleeved safety gear should be your top priority. But for laid-back, slow rides around town, you can maximize your comfort with casual, cheap motorcycle riding gear that's breathable and stylish. Here's a quick buying guide for women who love motorcycle casual apparel.
T-Shirts
source: aliexpress.com
T-shirts can give you a relaxed look and feel you want for an affordable price. Keep in mind that some name-brand tees run small, so look for sizing guidelines before you buy. Honda Women's Big Wing T-Shirt is form-fitting but should be purchased at least one size up. You can also learn a lot about fit from reviews posted by previous buyers. For maximum breathability on your ride, choose t-shirts made from a soft cotton blend.
Tanks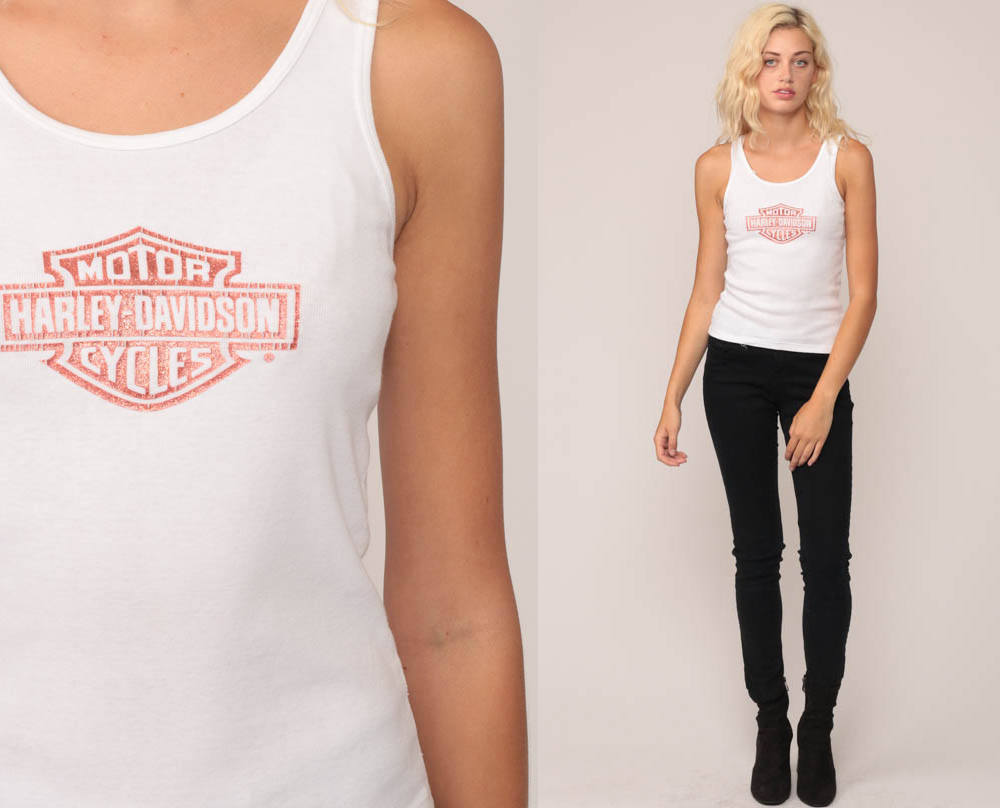 source: etsy.com
Prefer to perfect your tan while you ride instead of covering up your skin? Tank tops are very comfortable to wear while riding and can help you stay cool on hot days. The Alpinestars Women's Ageless Tank is an attractive piece of cheap motorcycle riding gear that comes in multiple colors. It's made from 100% cotton and will feel great against your skin.
Hoodies and Jackets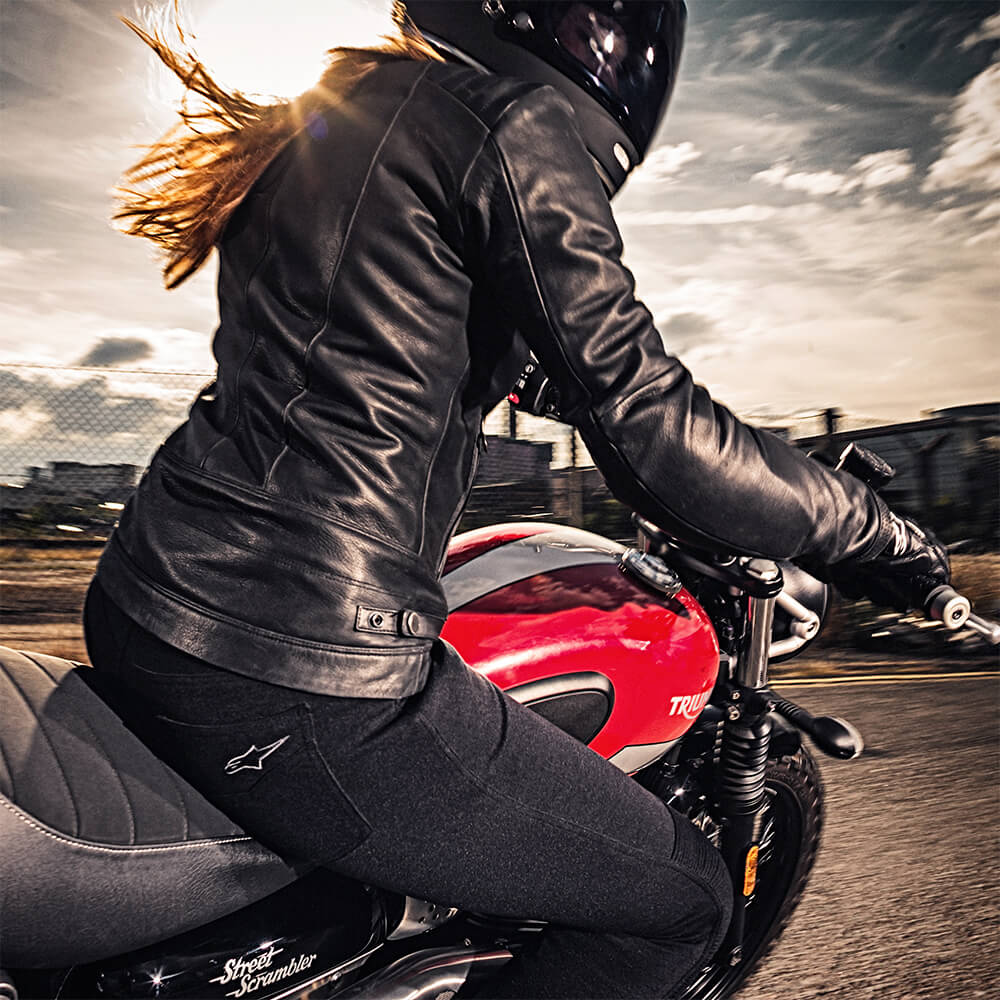 source: alpinestars.com
Getting stuck in cold or wet weather in a t-shirt and shorts is nobody's idea of a good time. Keep this from happening to you by preparing for potential inclement weather with an armored hoody or jacket. Armored hoodies feature various levels of protection, depending on the brand and style. Some offer elbow protectors while others come with spine protectors. Choose a hoody that gives you the level of protection you want without weighing you down. Speed and Strength Women's Cat Out-a Hell Armored Hoody is a great choice.
Prefer more substantial coverage? A jacket made from durable fabric can give you the protection you want. Look for a jacket that's water-repellant and insulated. The Fly Street Women's Haley Jacket meets both of these criteria. It also offers glove integration loops and has a slim fit that will keep you aerodynamic.
Long-Sleeve Tees
source: pinterest.com
If you prefer the lightweight breathability of a long-sleeved t-shirt over hoodies or jackets, there are many flattering styles to choose from. Opt for a t-shirt with fitted wrist bands that won't ride up as you ride. T-shirts aren't expensive to begin with, but you can save even more money by looking for motorcycle clothing on sales.
Hats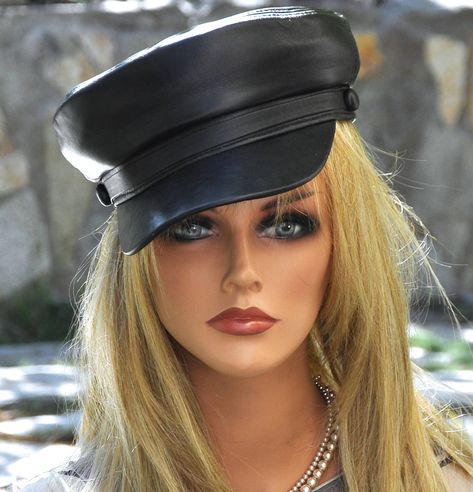 source: pinterest.com
A helmet should be your headwear of choice for most riders, but if you're just taking a casual cruise around town, you may prefer the trendier appearance of a hat. The Troy Lee Designs Reflective Factory Snapback Hat has a low-key profile and features a reflective patch on the front to make you more visible to riders. You can also increase your visibility by choosing a brightly-colored hat such as the Factory Effex Honda Tri Hat.
You may also like to know about  10 Common Mistakes You Should Avoid When Selling a Used Car
Pants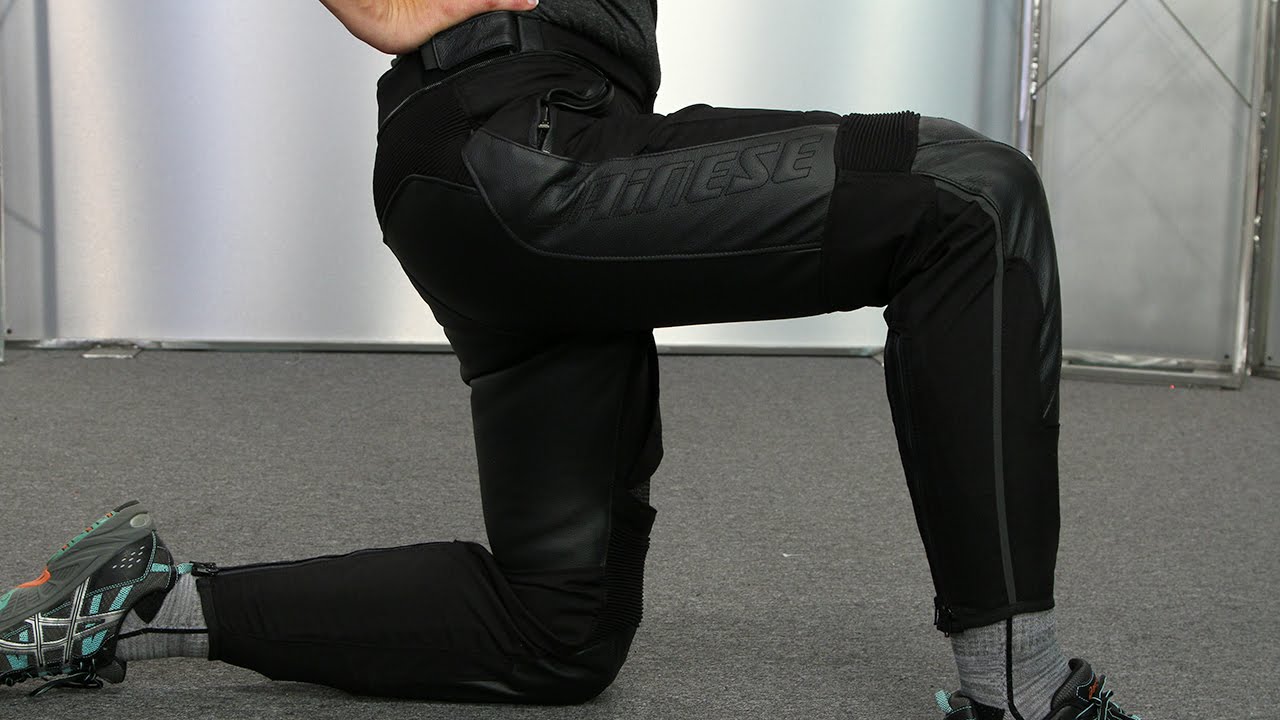 source: youtube.com
Looking for cheap motorcycle riding gear that will keep you dry in bad weather? Look for pants that have insulation and water-resistant materials. Klim Women's Aera Pants have 100 grams of 3M™ insulation and are surprisingly warm. Wear them anytime the weather looks questionable and you'll stay comfy and dry.