Dubai, one of the world's most cosmopolitan cities, is popular among expatriates. And for a good reason, too. Based on Mercer's 2019 data, Dubai offers the highest quality of living in the UAE, the GCC, and the Middle East.
Planning to move to Dubai for work, business, or retirement? 
Finding a great place to live like Dubai Festival City apartments for rent should be among your top priorities. But wait, there's more. Keep reading for other essential information about working and living in Dubai. 
Where Should You Live in Dubai?
source: theculturetrip.com
Dubai is a vast metropolis, and it has lots of residential options for expatriates. If you want to live in a central location, you can find a place downtown, but downtown traffic could be frustrating.
You can also choose a suburban address. It will be much quieter, and there will be lots of open spaces where young children can play. However, commuting to and from work could be a bother. A car is a definite requirement, too.
Dubai Festival City is an excellent compromise. Its wide, open spaces and lush gardens ensure you can enjoy the less frantic pace of suburban living. But its microcity configuration ensures that you remain close to every city amenity you might want and need in Dubai.
This large, master-planned community has three residential developments: Al Badia Residences, Al Badia Hillside, and Marsa Plaza, so you're sure to find accommodation that fits your needs and priorities.
Rent an apartment from the high-rise tower, Marsa Plaza, if you want to be close to Dubai Festival City Mall, which is home to Novo Cinemas, the immersive laser, light, and water Imagine show, and a wealth of shopping, dining, and entertainment options. If you prefer something more laidback, rent an apartment from Al Badia Residences instead.
Dubai Festival City is also well-connected to the rest of Dubai through the public transport system. Buses and taxis come to Dubai Festival City, and there are metro stations nearby, so it's more than okay to live here even if you don't have a car.
How Do You Work in Dubai?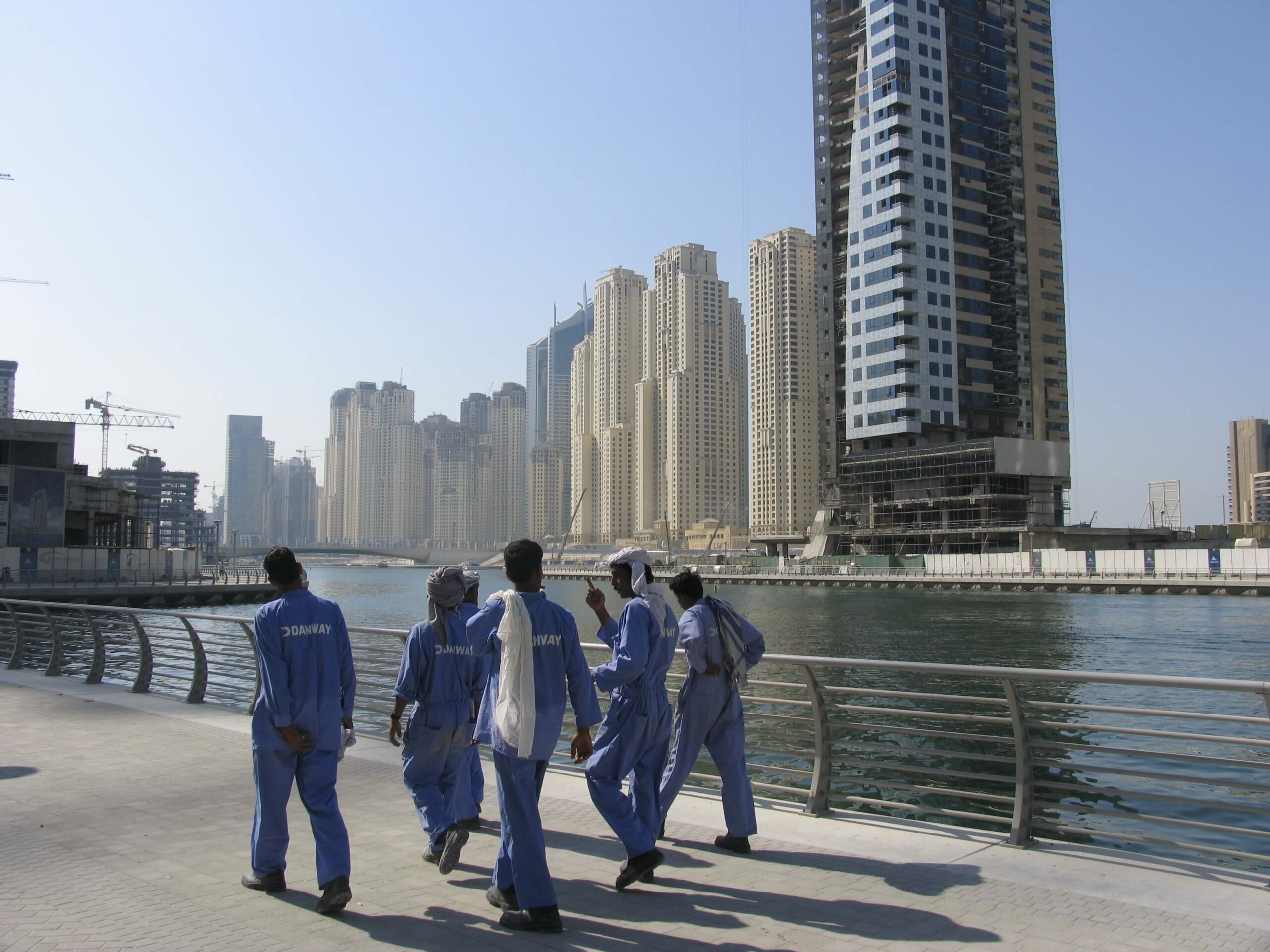 source: pinterest.com
The most straightforward route is if your current employer assigns you to work in your company's Dubai office or if a company based in Dubai hires you. This works best as the company you work for will act as your sponsor for working and living in Dubai.
You can also interview for jobs while on a tourist or visit visa in the UAE. The UAE even has a multiple-entry tourist visa. Getting approved for such a visa will enable you to self-sponsor multiple visits to the UAE in a span of five years, with each visit lasting for 90 days; extendable for another 90 days.
Do not work in Dubai on a tourist or visit visa. That is illegal and could lead to heavy fines and a permanent ban on entering the UAE. Remember, you can only work here once you have a work permit.
By the way, if you are leaving Dubai for good, be sure to cancel your work visa. Otherwise, you might get reported for abscondment, and the authorities might arrest you when you return to the UAE.
Can You Get a Residence Visa?
There are many residence visa options in the UAE. A residence visa will let you live in Dubai without having to leave every 30, 60, or 90 days, which is the limit of tourist and visit visas.
Just note that a residence visa does not equate to a work permit. You need to get that separately to work in Dubai, although a work permit will be listed as part of your residence visa if your employer sponsors your residence visa.
Furthermore, remember that you cannot spend six consecutive months outside the UAE. Doing so will invalidate your residence visa.
Employer-Sponsored Residence Visa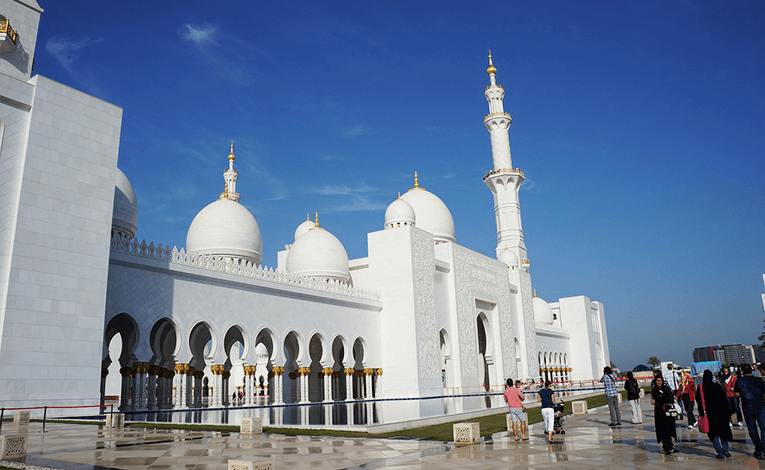 source: goabroad.com
If you are employed in Dubai by a private company or a government agency, your employer will sponsor you and apply for your residence visa. The residence visa can be for one, two, or three years.
What will happen to your residence visa when you resign or upon job termination? Your employer will report your resignation or termination from your post, and cancel your residence visa on your last day on the job. You will then have 30 days to leave Dubai or, if you prefer, find another job and get a new work permit.
Investor Residence Visa
You can also establish a company in Dubai. In this case, your own company will act as your residence visa sponsor. High net-worth investors investing at least AED 10 million in Dubai are eligible for a 10-year residence visa.
Property Owner Residence Visa
If you can afford to, buy a residential property in Dubai worth at least AED 1 million. This will qualify you for a residence visa under the sponsorship of the property you own.
This means that buying an apartment in Dubai Festival City's Marsa Plaza or Al Badia Residences will be better than simply renting. This one move will give you a place to live and qualify you for a residence visa.
Residence Visa for Dependents
source: gulfnews.com
Dubai residents may sponsor the residency of their dependents. Dependents include spouses, children, parents, maids, and close relatives. 
Remote Work Visa 
This one-year, renewable residency visa is self-sponsored, and it is designed for digital nomads. In other words, this visa is for people who work for companies outside the UAE but would like to live in the UAE.
To apply, you must show proof of employment or company ownership, including evidence of monthly income. A minimum of USD 5,000 monthly income is necessary to be approved for a remote work visa.
Retirement Visa
You can also retire in Dubai or anywhere else in the UAE. If you are 55 years old and your monthly pension or assets equal the government-set minimums, you may obtain a five-year residency visa in Dubai.
Can You Become a Citizen of the UAE?
source: pinterest.com
The short answer is, yes, you can. Those who fall under any one of these categories may be eligible for citizenship.
Investors

Doctors

Specialists

Inventors

Scientists

Intellectuals

Individuals with Creative Talents
However, you would need to be nominated by Rulers and Crown Princes' Courts, Executive Councils, and the Cabinet to be even considered for citizenship, and that's the hard part.
Dubai — an Expatriate's Dream Destination
Dubai, with its high quality of living, is certainly a great place to live. And it is a particularly excellent option for expatriates who are allowed to work and even buy property in Dubai. Perhaps the only thing that might be hard to swing is getting Emirati citizenship, but apart from that, you should find Dubai very welcoming and rewarding.