More about Plinth Block
A plinth block is also called a skirting block. This is a small piece of MDF, but thicker and taller than the baseboard and wider and thicker than the architrave. Plinth blocks are placed at the right and left corners of the doorways. The main purpose of using a plinth block is to create a smooth transition between the architraves and the skirting boards. They help to give your walls an even and clean finish. Using a plinth block is helpful because of the following;
Give your rooms a better traditional look. 

Reduces the need to have complex joints, which saves time 

It is better when you connect your baseboard to an existing architrave. This creates a complete and elegant look. 
Tips for ordering plinth Blocks 
Height 
source: pinterest.com
When buying your door block, you must choose the right height option. There are different options available. However, your plinth block can be the same height as your skirting board or taller. But plinth blocks taller than the skirting boards are recommended if you want excellent results. Consider the next height choice above the skirting board. 
Plinth blocks come in various standard heights. However, if you cannot find your height among the standards provided, the best suppliers are more than happy to customize your plinth block to the size you need, so get in touch and ask about the price. 
Thickness
source: pinterest.com
Another part to consider is the thickness of your plinth block. Make sure to get it right. The two options available are 25mm and 30 mm plinth blocks. Consider the next size when choosing thickness compared to your skirting boards and the architraves. For example, if your skirting board is 18mm thick, consider a plinth block that is 25 mm thick. This way, you avoid your skirting boards and the architraves from protruding when you fit the plinth block design.
The standard options available, i.e. the 25mm and the 30mm plinth block, work effectively with most skirting boards and architrave choices. 
Width  
source: pinterest.com
Get the right option for your plinth blocks. The available options include 90mm and 120mm. However, the option you choose depends on how with the architraves are. The most recommended length is one that is larger than the width of your architraves. For instance, if your architrave is 70mm in width, consider a plinth block that is 90mm in width. 
However, if you need a plinth block more than 120mm in width, get in touch with a vendor in your area for quotations and to have the plinth block customized to meet your needs. 
The Finish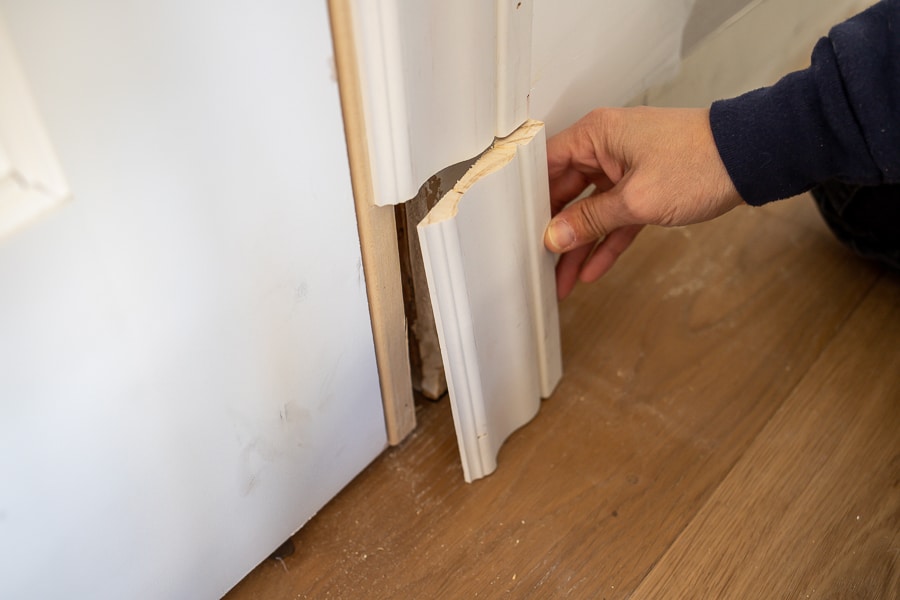 source: pinterest.com
Lastly, decide on the ideal finish for your plinth blocks. You can choose either the primed or the unprimed option. If you decide to buy primed plinth blocks, this helps to save you time when installing and painting. Once you choose the primed option, you won't waste time priming the plinth blocks yourself. Instead, you only fit them directly, making them look complete and professional. 
However, if you order the unprimed type, your delivery is made quickly compared to the other alternative. However, you will spend additional time applying the primer on the door block before you can add the final finish.