Introduction
Easter is a time of year where everybody comes together to party and have fun. The best part is that ladies, men, and kids dress up in their finest to feast, search for colorful eggs, and rejoice together. Easter is a joyous day, full of food and decorations.
One of the most difficult tasks is choosing what to wear for Easter because everyone, particularly women, needs to look their finest. It is the time of year when the weather is in motion, and you never know what to expect.
Women can indeed be very imaginative in their clothing and therefore seem distinctive and beautiful at Easter. It does not matter if it is already cold outside or if summer has come. We have put together a list of the 20 best Easter clothes for women at Live Enhanced.
Jumpsuits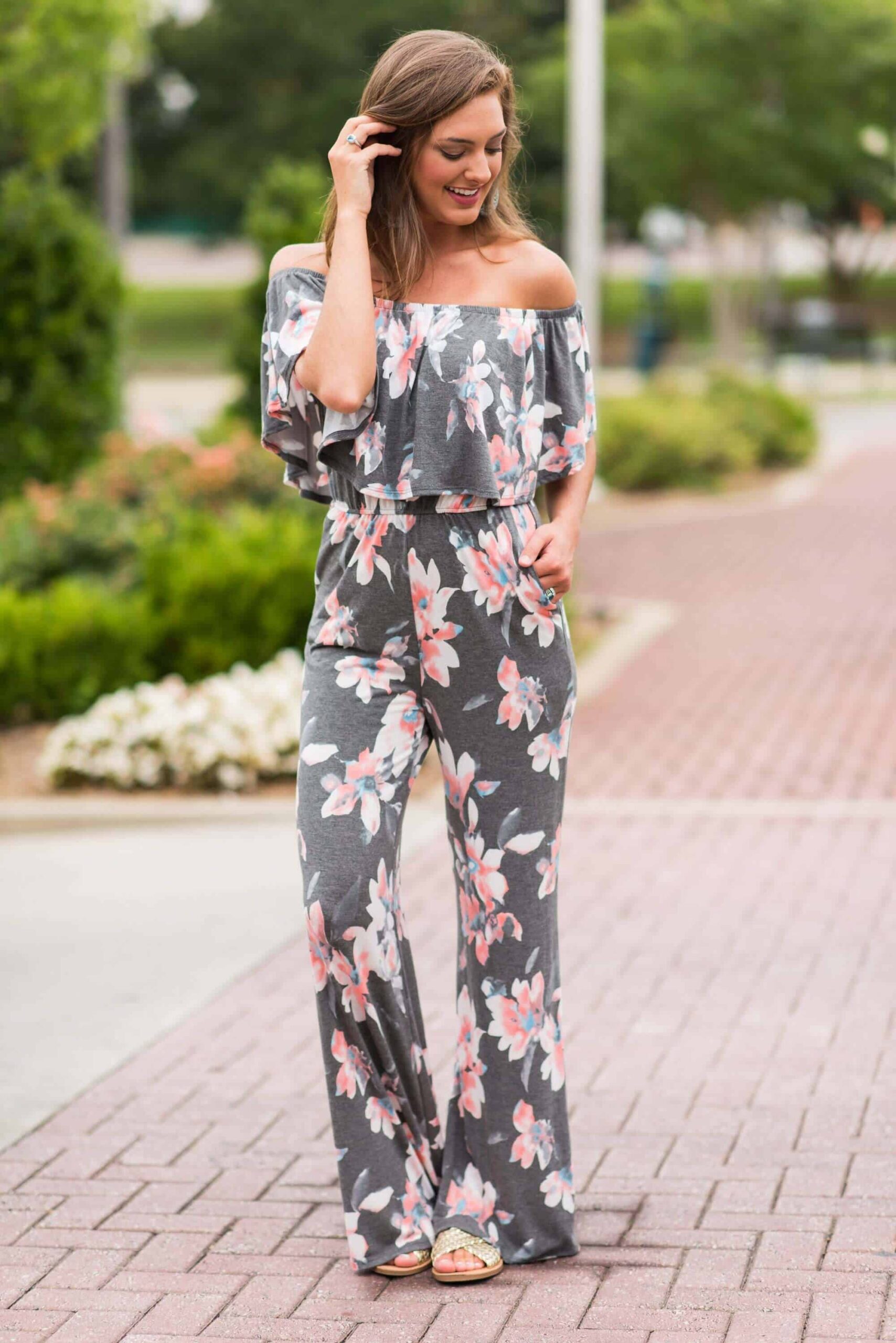 source: pinterest.com
Jumpsuits are another helpful trick and dressing suggestion for women who do not have much time for shopping or who want something easy to wear. Wear a pastel-toned chiffon jumpsuit with heels to look taller. For an edgy theme, wear a classic cowboy hat.
Make up the right combination
People adore feeling sophisticated and stunning. Wear a feminine-colored top with off-white skinny trousers and shoes of the same hue as your top for more glam. It will give your dress a dynamic and discreet look. Carry an elegant necklace or the watch of your preference for some glamorous look this Easter season. 
Less is more!
Who says women should not look wonderful this Easter in plain or minimal dresses? Carry a pair of boots and your new favorite mini dress with your hair tied back in a low loose ponytail. You are prepared to party because this look is quick yet captivating, and it will keep you looking new even after a long night of festivities. Sometimes, all you need to grab people's attention is something plain yet elegant.
The lace dress is all you need!
source: pinterest.com
On Easter, you should wear your favorite white lace outfit with a set of glitter pumps. This dress will immediately enhance your overall beauty and is simple to wear. If you want a more conservative theme, pair the mini dress with white jeans or bright slacks for a beautiful look.
Make it colorful
Women who are undecided about which color to wear for Easter should experiment with a variety of colors. You should wear a multi-colored, long maxi dress with an abstract print. This dress will immediately raise your spirits and help you appear ready for the Easter meetup.
Floral & pastel are good together
We should all accept that pastels and floral patterns look great together and give one a youthful appearance. This pattern is also suitable for Easter. The comparison between a white shirt and a printed skirt is perfect. With a flower skirt, you can add a pastel-colored top. Wear a pair of earrings for extra glam, and you are set to rock Easter.
Keep it subtle
source: delightfullykristi.com
Jeans may be your go-to outfit for every reason, but we would like you to take a break this time. You will also benefit from increased-waisted paper bag trousers rather than your skinny or ripped jeans. The mixture of high-waisted paper bag trousers, a simple shirt, and loose hair produces a fantastic semi-formal look that can project a friendly disposition. This ensemble is appropriate for an Easter brunch with friends or relatives.
Make it look grand!
If you like to look opulent, get a lace or net skirt and wear it with a matching jacket. For a flawless look, pick from simple graphic tops or more intricately embroidered tops. It is a basic ensemble with a grand and trendy appearance.
With DIY tops, you can make the look even more special. You may also add textures or fuzz your skirt with a cancan. Then, in a matching color scheme, incorporate a piece of elegant statement jewelry. You have everything you need to pose like a queen.
Maxi dress
A long maxi dress is your only option if you want to look perfect for Sunday Church. Without violating any fashion or moral codes, this dress will be perfect for prayer. You may be coping with cold temperatures, in which case a maxi dress might be perfect.
It would be best if you played with various styles to see what appeals to you. Often, make sure you have the right cosmetics and accessories to complete the look. To achieve a slender and smart appearance, wear minimal heels.
Old is gold
We do not mind at all that the Stripes have returned to the game. Since stripes are so attractive, everybody should have at least one in their closet. For a lively and elegant style, match a multi-colored stripe mini dress with a waist-length coat.
Dress either ankle boots or wedges with your head in a ponytail. In this type of clothing, you can look both casual and clever.
Dress playful
source: davidcharleschildrenswear.com
You must dress in a way that makes you look both playful and appealing. For Easter, we recommend going with a knee-length flower dress. Allow your hair to be loose inside bangs and accessorize with a coordinating clutch and neutral pumps. It is a perfect and relaxing look.
Cute easter outfit
Bring in the joy and the dynamic with matching mommy and me outfits. Wearing such outfits is one fun way to express and cherish the bond and the connection you have with you little ones, especially on holidays.
In our closet, we need some cute spring dress' ideas. The next thing you can do is bring at least one vibrant skirt with you to provide a solid foundation. This skirt can then be combined with several tops depending on the environmental conditions.
If there is indeed a cold breeze in your place, you can wear full-sleeved tops or bring a jacket with you. For a glamorous look, combine it with some trendy printed jeans and a fringe high heel.
Pastels are trending
Another fascinating and trendy choice is to use only pastels. Dress a white lace top in a soft pink chiffon skirt. A full pastel look can tend to be bland or difficult to pull off, but it produces a delicate look that is clearly stylish. To look ever more put-together, wear a glistening purse or a statement necklace.
Neons are always loved
source: pinterest.com
Ladies who like wearing bright colors and wish to be excited about the celebration should do so in bright neon colors. That being said, you must've been careful to establish comparisons that are complementary to one another. For an Easter get-together, pairing blue and pink with a set of beige color heels is perfect!
Keep it subtle
Easter is the time to spread to spread God's message. Spread joy and happiness, express yourself. By wearing Christian t shirts, you are not only showing a dedication to Jesus and his principles, but you also encourage the feelings of hope, love and positivity!
Conclusion 
With all cooking, washing, and getting the kids ready for the holiday, choosing what to wear on Easter Sunday is perhaps the last thing on your mind. A church service or an Easter celebration, on the other hand, usually necessitates something more formal, which might necessitate only a little planning on your behalf. 
Above, we have some Easter outfit ideas for you to choose, to make this process easier for you! The above list has all the types of clothing, and you can select on your own based on the preferences