BANGKOK is the capital city of Thailand and is the top most tourist destination cities. It is one of the safest and relaxed cities for holidays. Each one of us love travelling to new places, know about the place and most important maximum of us try to find out the uniqueness  of that particular place and most important we often try to visit the famous shopping and food specialities of that particular place. You definitely have dreams of travelling internationally then you must visit Bangkok at least once. More than 22.7 million visitors come to visit Bangkok every year.
Bangkok is a very attractive place, full of excitement, chaos full of beauty, laughs and has a great city-life appeal and a carefree atmosphere especially youngsters seek to visit this place at least once in their life. It has number of historical, culture which includes royal palaces and museums which create a great attraction for the visitors. It has a superb shopping markets and food markets and is very famous for its night-life where you can find out exotic music and dance, massage shops, nightclubs, scooter rides and also you get to visit cheap clothing and food stalls.
Yaowarat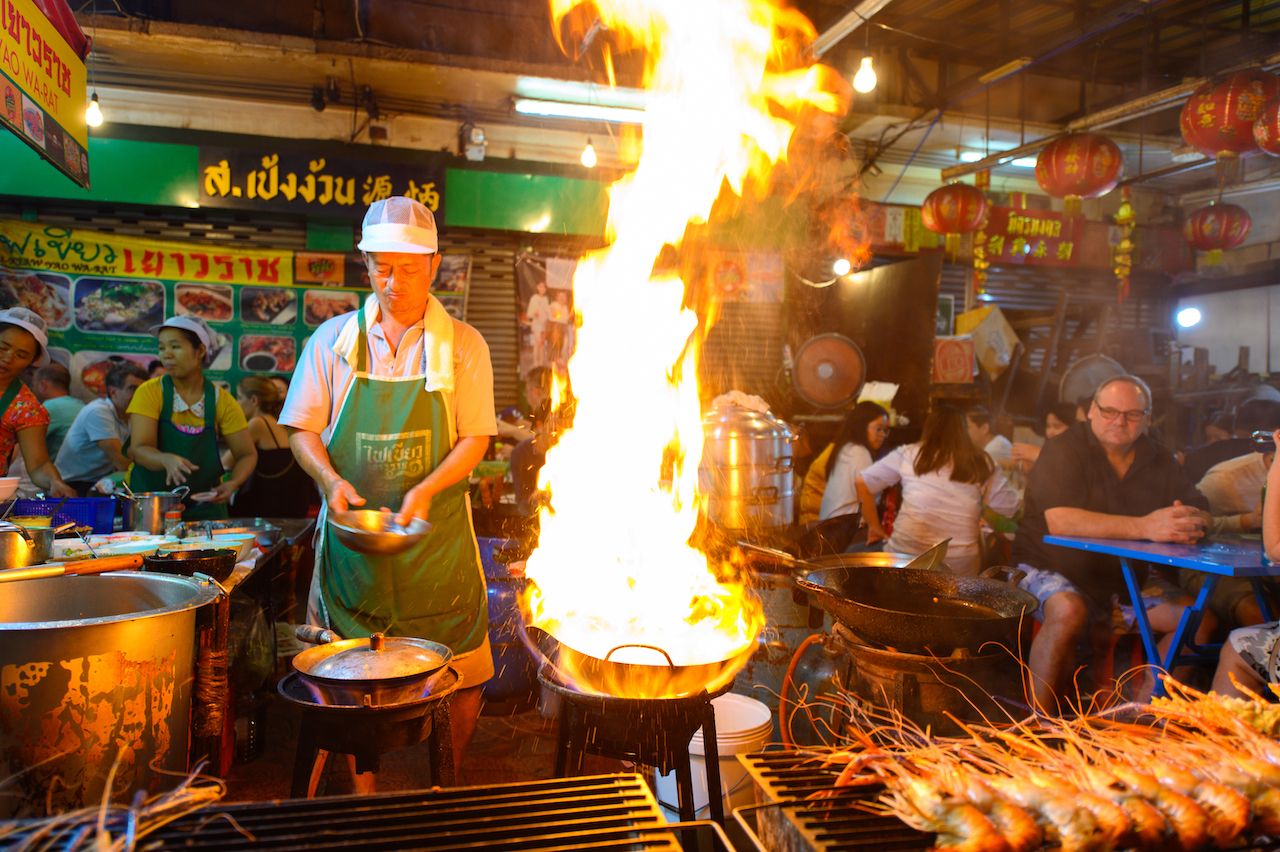 source: pinterest.com
Yaowarat in china town is famous place during the night life with beautiful light views you can catch up for Chinese food there with cheap rates.
Wang Lang Market
source: pinterest.com
 Wang Lang market is the best street food market in Bangkok though it also has cheap and fashionable ladies clothing  open during day but the main attraction is food, you can find street stalls serving Thai foods, snacks, meals, salad, smoothies etc. in plastic bags.
Taling Chan Floating Market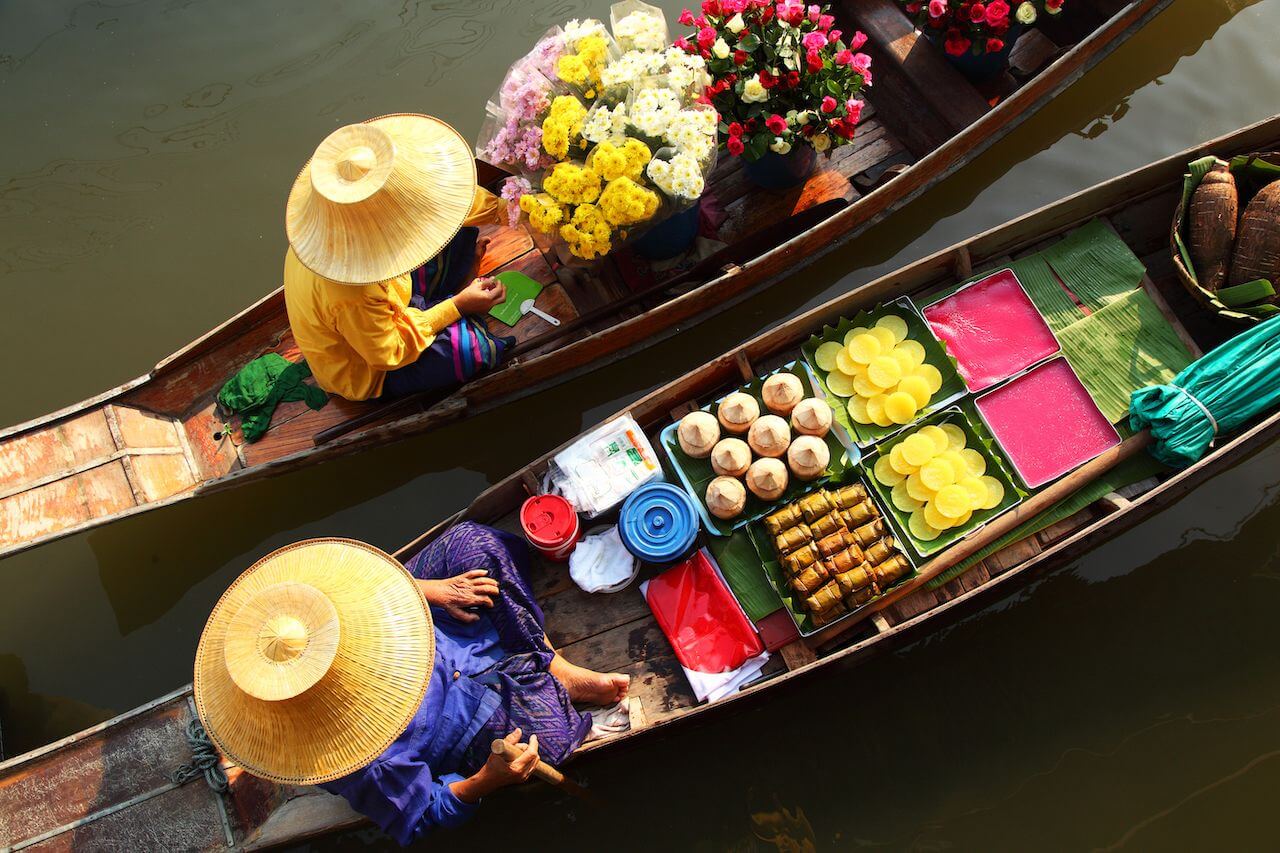 source: pinterest.com
Taling Chan floating market where food is been sold out in wooden boats, they cook and sell BBQ fish, salads you can also find noodles, cafe shops and cocktails beside that.
Silom Soi 20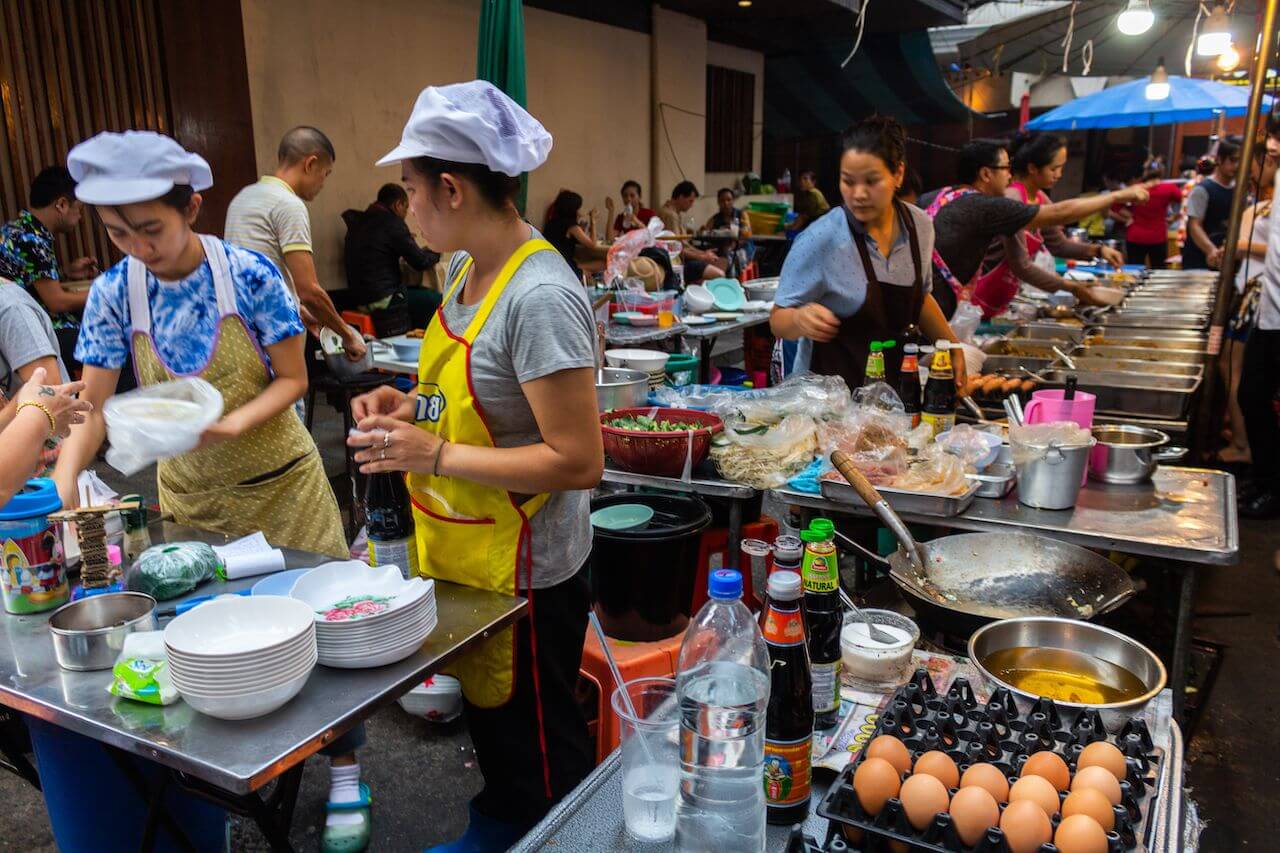 source: pinterest.com
Silom Soi 20 is famous for biriyani, it is Thai chicken rice and most of us love the combo of rice and chicken also you can find traditional food market where you can get fresh fruits and vegetables also you can also enjoy custard stalls.
Talat Phlu
source: pinterest.com
Talat Phlu market sell their traditional food, a stuffed pancake of two versions full of flavours, it's been sold in carts  and all done on charcoal stoves and is the best place if you crave for desserts.
Maeklong Railway Market
source: pinterest.com
Maeklong Railway market is traditional Thai market where fresh vegetables, fruits are being sold, its speciality is due to the train-line and a train runs few times a day directly between the markets the people before few minutes of the train arrival moves away little far from the rail tracks then again continue and get back to normal till the next train arrives.
Chatuchak Weekend Market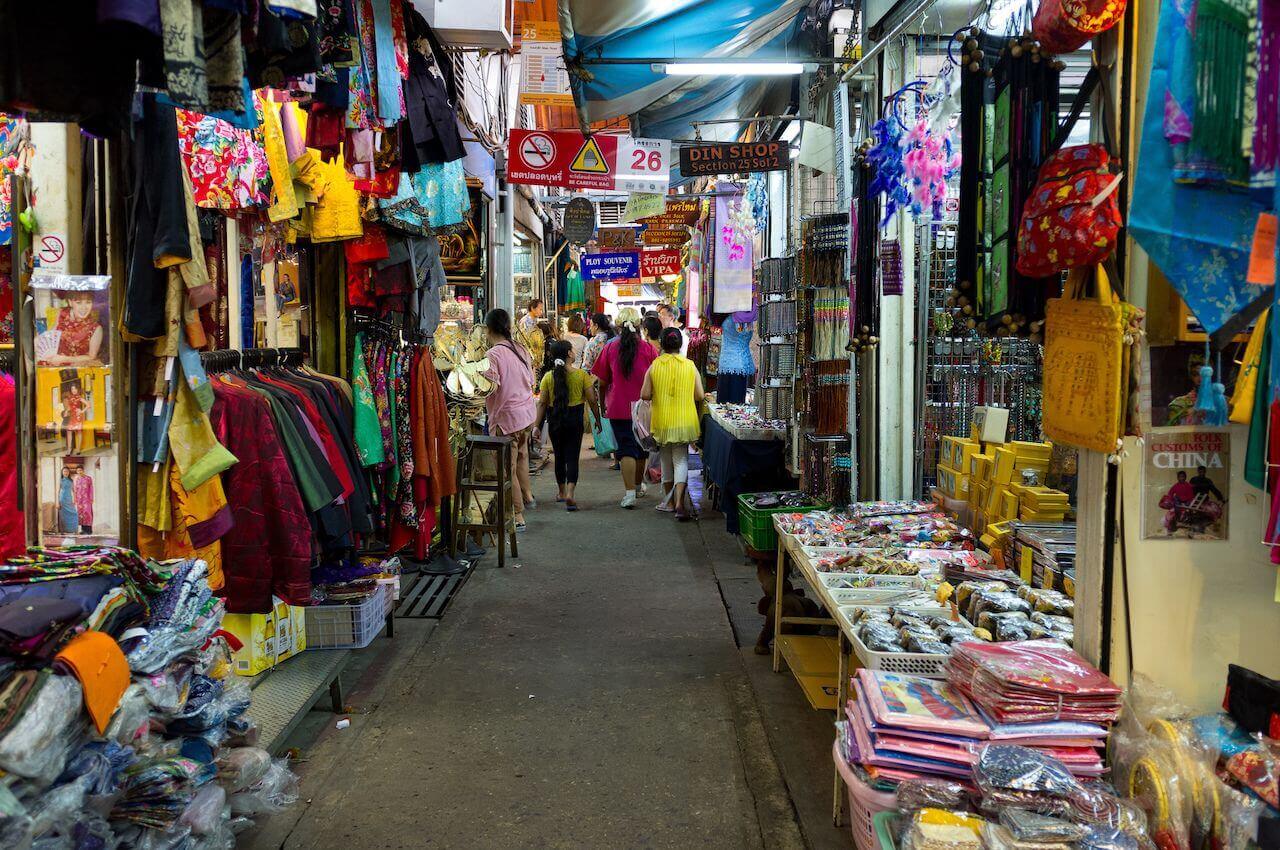 source: pintrest.com
Hope you liked my research about food and shopping at Bangkok when you visit the next time do remember these places, do not forget to share your experience with friends and co-workers through social media if you want to gain more memories and experience the best trips among all.