As the summer approaches and the weather gets better, now is the time to start planning fun outdoor celebrations. 
One great way to entertain guests in your backyard is to host a cookout. Almost everyone loves to eat delicious fresh food and relax outside, so this can be a great way to gather everyone together for a fun experience. 
By definition, a cookout is a relaxed outdoor event, but it can still be a lot of work to plan a successful event. 
If you're someone who gets stressed when planning any gathering, then even a relaxed cookout could be challenging, but that doesn't mean that you can't have fun and plan a simple outdoor dining experience for yourself and your favourite people. 
To help you plan a cookout without getting too much effort, we've put together this selection of practical tips, so you can host a relaxed event that's fun for you and your guests. 
Pick A Day For Your Cookout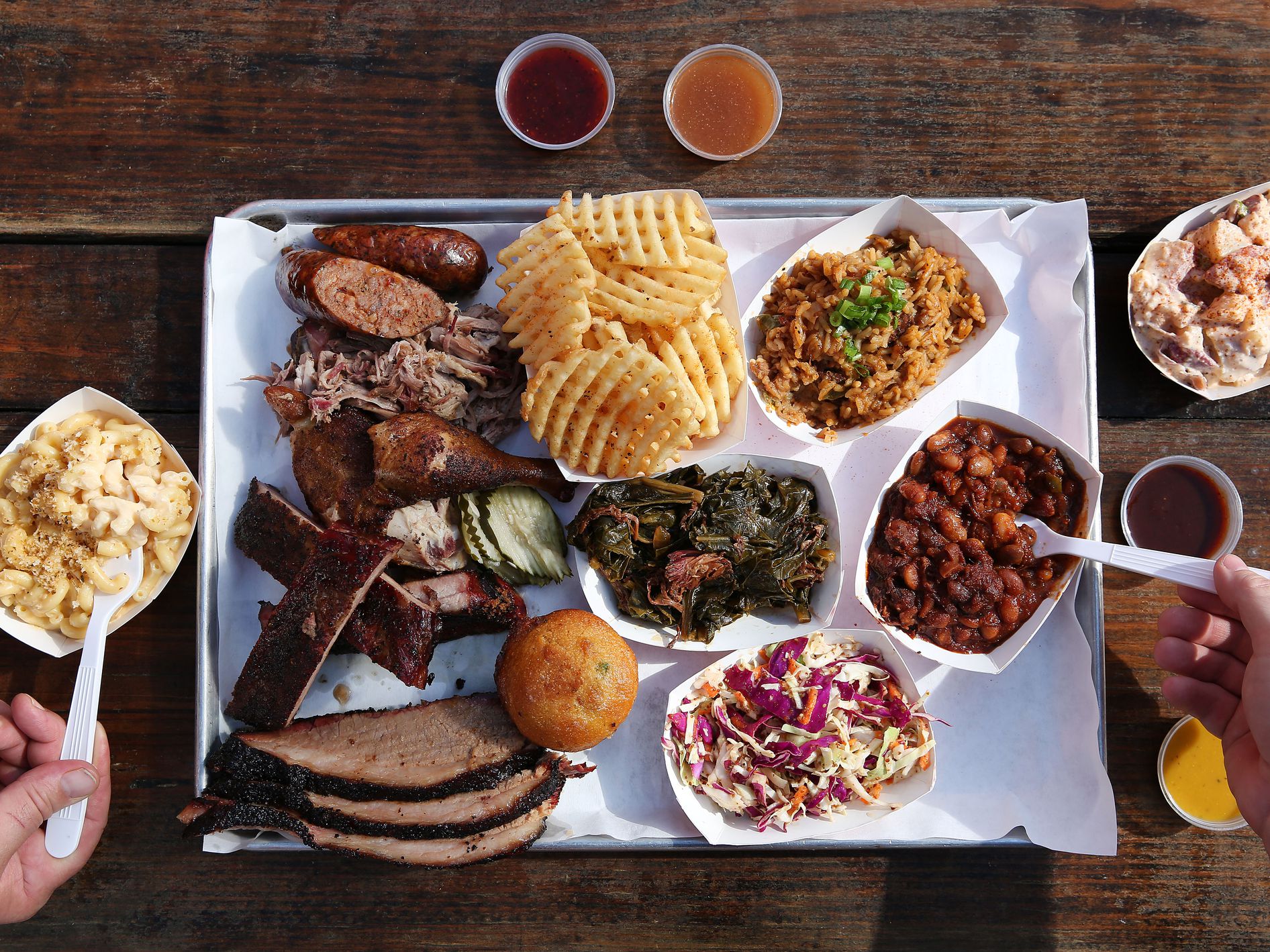 source: thespruceeats.com
As cookouts are hosted outdoors, you need to make sure that you choose the right date when the weather will be perfect. Choose a date in a warmer month and check the weather forecast before you make a definite plan. If you're planning on hosting a raucous party, or don't want to have to worry about getting up early the next day, then choose a weekend or public holiday for your cookout. However, if you want a small gathering or a celebration for a specific date, such as a birthday or anniversary, then you can consider hosting your cookout during the week.
While planning will help you to improve your chances of enjoying a fun cookout, you can't always guarantee that the weather will cooperate, so you need to make sure that you have an alternative plan in case it rains or gets cold. This might include bringing the party inside or standing under an awning. You'll then be prepared for any eventuality and can improve your chances of enjoying a fun and comfortable cookout. 
Decide On A Menu
source: pinterest.com
For most guests, the food will be the best part of the cookout, so you need to make sure that you make a plan and decide on what you want to serve. Most cookouts involve a combination of hot and cold foods, and while BBQ is a traditional choice, it isn't the only one. You can cook a range of dishes outside, including pizzas, kebabs, roasted meats and more. 
When it comes to sides, you could consider making this a potluck and asking your guests to each bring a side dish to save you time and energy. This is particularly useful if your guests have specific dietary requirements or preferences, as they can bring dishes that they know they can eat and enjoy. Alternatively, you can easily prepare simple sides, such as cold salads and dips. For dessert, you can offer refreshing treats such as ice cream or a rich cake to leave your guests full and happy. 
Make Sure You Have The Right Equipment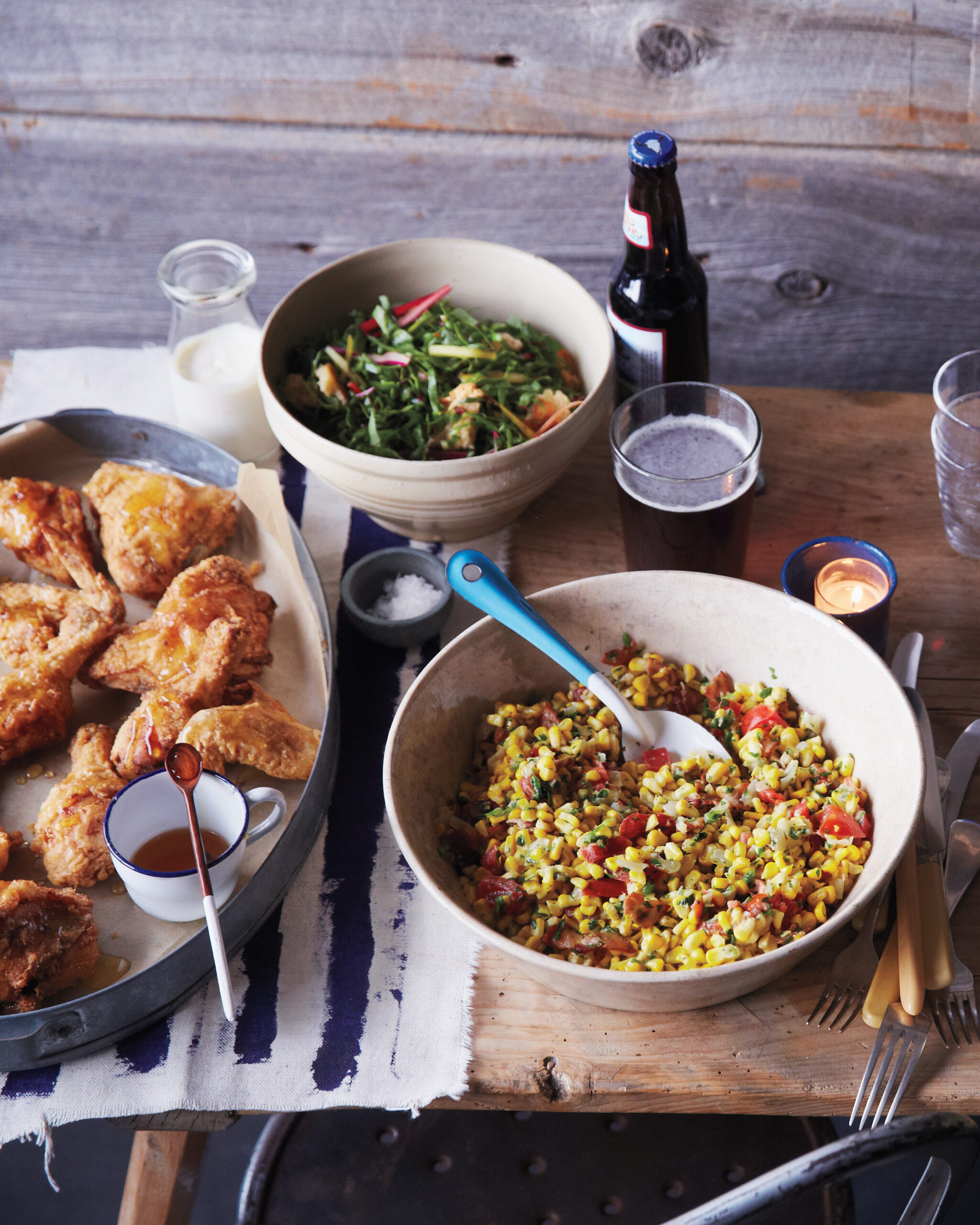 source: pinterest.com
Once you know what you're eating, you need to work out how you're going to prepare it. A BBQ is a great solution for grilling meats and veggies, but if you want to make something different, then you might need more specialist equipment. For example, if you want to offer your guests pizza, you'll need an outdoor pizza oven. If you love the taste of traditional, wood-fired pizza, then the Ooni Karu 16 Pizza Oven could be an ideal choice for you. 
This stylish pizza oven is portable and can use a range of fuels. As such, it's a versatile choice that can cook everything from pizza to roasted meat and more, meaning you can use it for multiple cookouts and outdoor dining experiences. So, this unique pizza oven could be a great investment for your backyard, allowing you to host many fun gatherings in the future and treat your guests to delicious homemade treats. 
Get An Idea Of Numbers 
Cookouts aren't formal affairs, but it's still important that you ask every guest to let you know if they're coming and if they're bringing anyone so that you have a rough idea of how much food and drink you'll need for the event. Try to send all your invites by the same method, such as text, email or social media message, so that you only have one platform to check for replies. 
While asking for replies can help you to get a rough idea of numbers, it's not a guarantee that everyone will respond or that plan won't change. As such, you should always assume that more guests are coming than you expected, and make sure that you have more food and drink than you need. You'll then be prepared if anyone comes without replying, or brings extra guests. If you don't use the extra items, you can keep them and eat them later. 
Think About Drinks Too 
source: fantabulosity.com
When you know who's coming and how many adults vs children there will be, you'll have a clearer idea of what you can serve to drink. Drinks are slightly less important than the food at a cookout, but it's still important that you have a varied selection for everyone to enjoy. 
As it will probably be warm when you host your cookout, you should focus on providing refreshing drinks. That means ensuring that you have a good supply of ice, and chilling any cold drinks such as mixers, sodas and juices. If you want to impress your guests, then consider making a batch of refreshing cookout cocktails. For anyone who doesn't drink, or can't, you can also provide mocktails and a selection of other options, so everyone can find something to drink that they enjoy.  
Choose Sustainable Plates And Cutlery
In the past, many cookouts involved disposable plates and cutlery, which were usually made from plastic. As it's now known that these materials and disposable items aren't good for the environment, you need to make sure that you find a sustainable way to feed your guests. 
That could mean using your own plates and cutlery, but this might result in breakages and damage to items that you love. Instead, you could try to find sustainable disposable plates and cutlery made from natural materials such as paper or bamboo. You can then dispose of these items after the cookout without worrying about the impact your cookout has on the environment. 
Enjoy Your Cookout!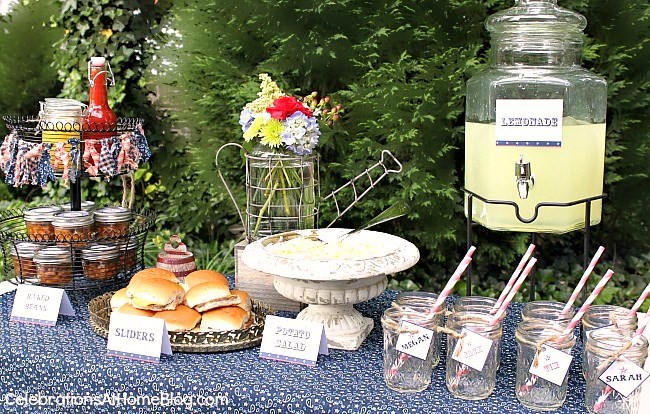 source: celebrationsathomeblog.com
With all the planning over and done with, it's time to relax and enjoy your cookout. If you've used these tips and found the right equipment, then cooking your delicious treats will be easy, meaning that you can have fun and spend time with your guests. 
Make sure you don't spend all your time on your guests and ensure that you also get some food to enjoy. After all, you've taken the time to plan and manage the event, so you are entitled to have as much fun as everyone else. While your guests are important, remember to put yourself first too, so that you can enjoy your cookout and make amazing memories with the people you love most in the world.