Coffee is a staple in the summertime, and there are so many things that can be made from the beloved beverage. When the weather heats up outside, people naturally want to cool off. Coffee has no shortage of drink options to satisfy your sweet tooth, so even if you don't have a coffee maker, you'll be able to make some cool summer treats with ease.
Before we dive in check out our coffee website – Efhobbs. So, let's dive in and see what we have in store for you with some of the coolest coffee dessert recipes around.
1. Coffee Icecream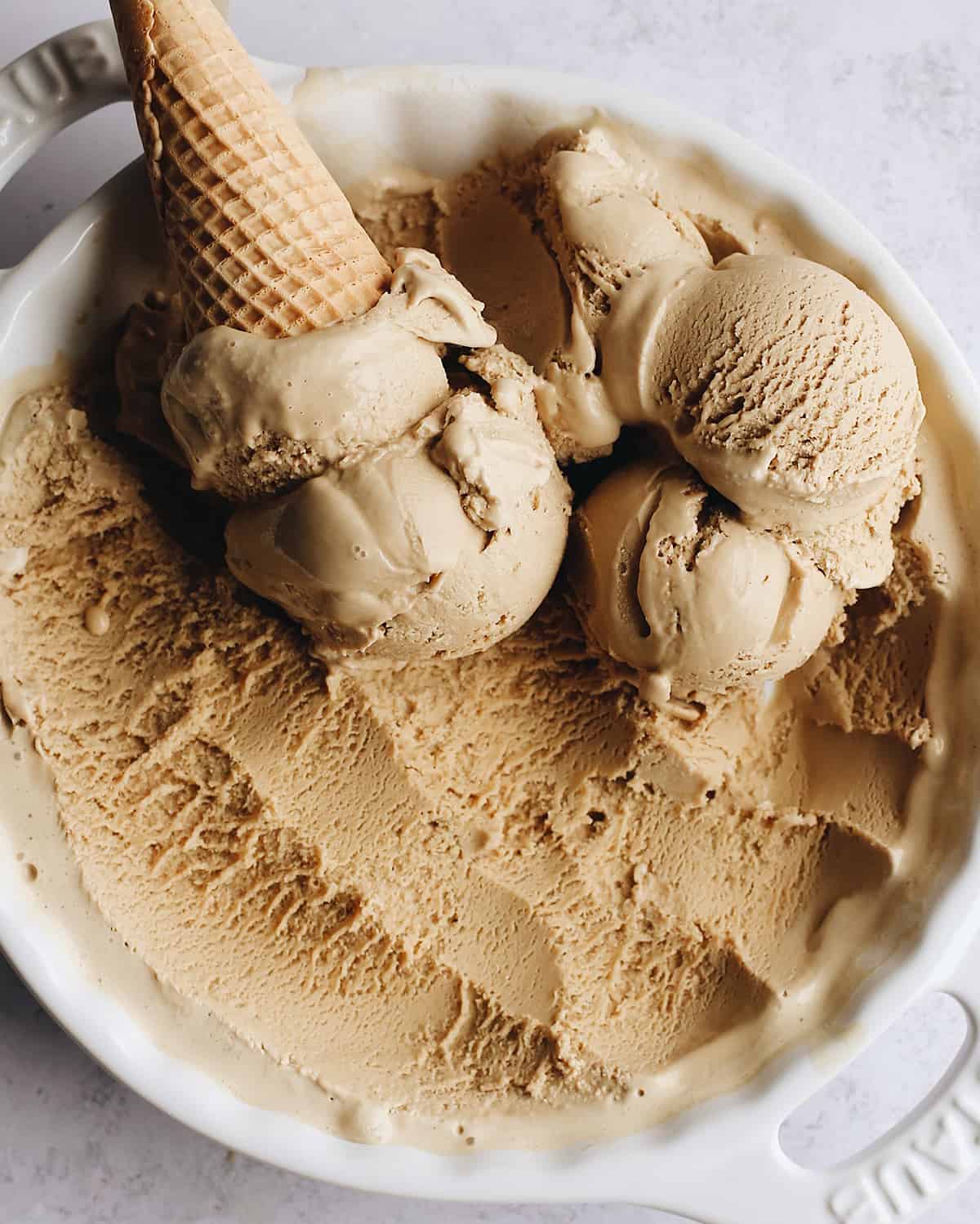 source: joyfoodsunshine.com
At the top of the list of those things is ice cream. A trip to your local ice cream shop or grocery store can give you a plethora of different flavors, whether it's vanilla, chocolate, or even mint chip. However, there are other desserts that you can make from coffee. One of those is ice cream! "What makes you think I want coffee in my ice cream?" you may ask. Who doesn't enjoy a tasty frozen treat? Instead of using coffee, however, you can use the coffee grounds to make vanilla ice cream. All you'll have to do is blend them with some other ingredients and freeze it. You can also get creative and add your flair by adding fruit or chocolate chips.
2. Coffee Cake:
Who would have thought that a delicious dessert made from coffee could be so simple? Coffee cake is a great alternative to traditional cake, and the best part is, it has a rich and warm taste. Unlike other cakes made with butter or eggs, it is made with coffee and oil. This creates a moist texture that will satisfy your sweet tooth without overloading on sugar. The secret to making the perfect coffee cake lies in the timing of the ingredients used. Start by incorporating the wet ingredients. Then, add the sugar and vanilla. Lastly, incorporate the dry ingredients and mix until everything is well combined. Spoon the mixture into a greased pan and bake in the oven for about 30 minutes. Once it's done, allow it to cool for about 10 minutes before you enjoy the perfect summer dessert!
3. Amaretto-Mocha Truffles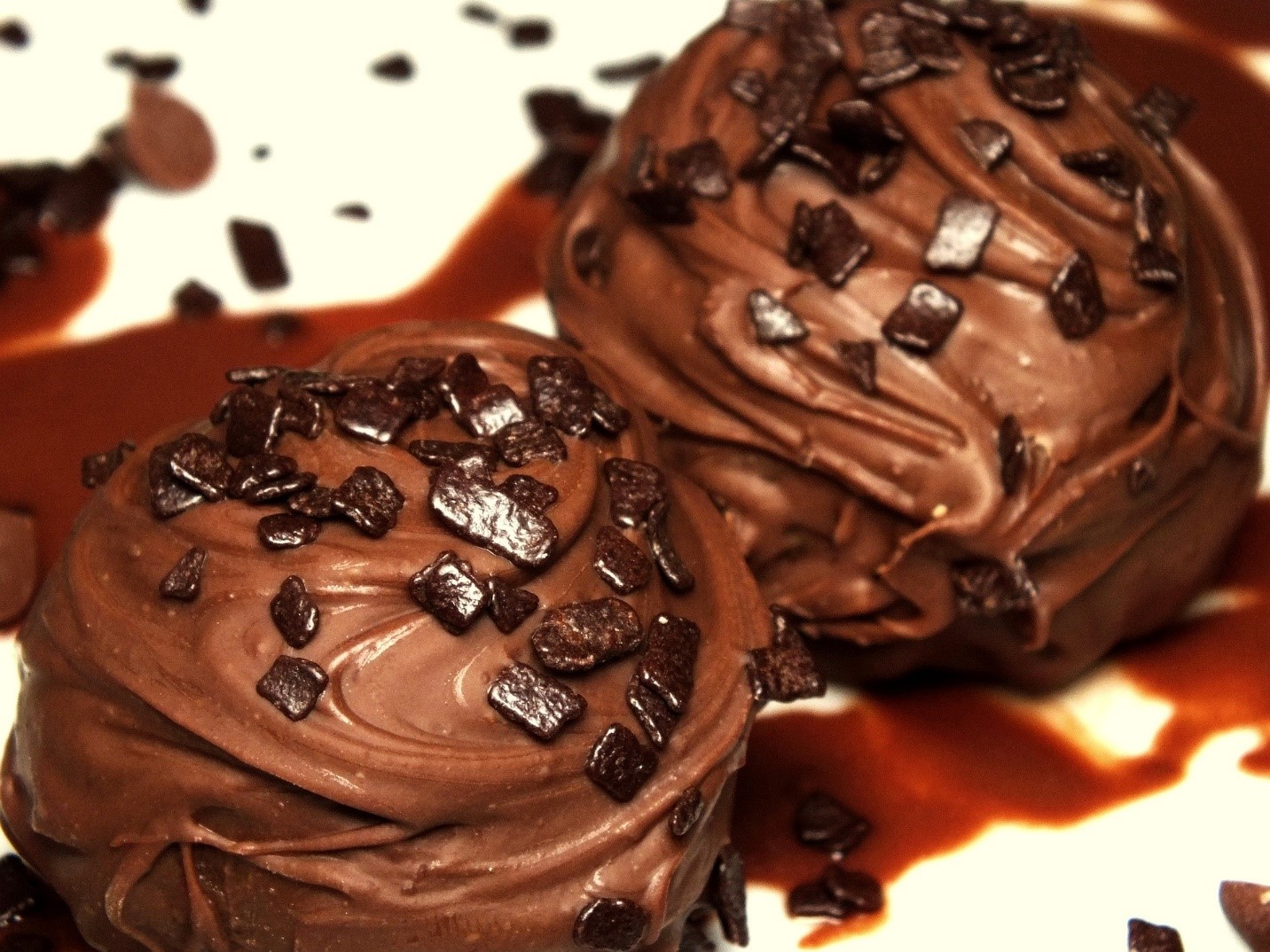 source: grandekaffe.com
These truffles are ideal for your next holiday celebration. The dark chocolate ganache is a chocolate lover's dream, and the ground coffee bits offer a lovely crunch and flavor balance to this rich delicacy. This Bon Appetit recipe is sure to impress your guests. Pro tip: these truffles may be made up to a week ahead of time and stored in an airtight container in the refrigerator until ready to serve.
4. Tiramisu
Tiramisu is a classic coffee treat that is sure to please. Ladyfingers are steeped in a brandy coffee or espresso combination before being topped with a creamy mascarpone custard. This is a very rich yet light dessert that is sure to satisfy your sweet tooth when the weather is hot.
5. Chocolate Espresso Cheesecake
This rich, fudgy cheesecake is the perfect treat for a hot summer day. It is made by blending the ground espresso into the batter, and you will also want to top it with a chocolate glaze to make it even better. The best part about this recipe is that it takes less than 30 minutes to put together and has an easy cleanup process. This one is a must-try.
6. Espresso Brownies
source: pinterest.com
Brownies have a special place in many people's hearts, so why not add coffee to make it even better? This recipe for Espresso Brownies is sure to satisfy anyone who loves the flavor of the coffee. Even if you're not a coffee lover, you will be able to appreciate the rich taste of these brownies. The best part is that they are relatively easy to make and don't take much time.
7. Coffee Granita
If you want to keep the summer cool while still enjoying dessert, try making a coffee granita. It's simple to make, and you can use any flavor you desire! The great thing about this treat is that it works as the perfect refreshing dessert on a hot day. The best part about this recipe is that it can be made and stored in the freezer for later consumption.
8. Chocolate Covered Coffee Beans
You can make a chocolate-covered coffee bean cake by simply dipping the beans in melted milk chocolate to coat them. The coffee beans will also be coated with milk chocolate and sprinkled with cocoa powder, which makes for an interesting presentation. This recipe is usually made for sale at coffee shops, but you can also make this easy dessert at home.
9. Irish Coffee Pops
source: kirbiecravings.com
Irish coffee pops are another great way to enjoy coffee in the summer. These pops combine Irish stout beer with coffee and other ingredients. The stout beer is the main base for the lollipops and gives them a great flavor. You will also have to make a chocolate dip prepared by melting chocolate chips in a double boiler.
10. Coffee Meringues
If you want to make a perfect dessert for a warm summer day, try making some coffee meringues. These are made by baking meringue cookies and then dunking the cooked meringues in a mixture of melted chocolate, coffee, and sugar. You can add anything you like to make it your creation.
11. Coffee Mousse
If you love coffee and you love mousse, then you're in for a real treat. It combines egg whites, sugar syrup, and ground coffee to create an interesting dessert. You can make this dessert even more interesting by adding chocolate or a whipped cream topping.
12. Vegan Mocha Cake
source: pinterest.com
The vegan mocha cake recipe contains some components that enhance the overall flavor. You don't even need an electric mixer to prepare it because it's made with cocoa powder, coffee, maple syrup, and vinegar. You can add additional flavors by using rum extract or almond extract. A vegan frosting is also added, consisting of coconut cream and powdered sugar.
13. Creamy Mocha Ice Cream
This rich mocha ice cream recipe is easy to make and uses a handful of ingredients that you may already have in your kitchen cabinet. You'll need a strong coffee base, as well as vanilla extract, sugar and heavy cream to top it off. It's a delicious twist on the classic vanilla ice cream recipe and is sure to impress your guests.
14. Mocha Chocolate Cake
This mocha chocolate cake recipe is an old-fashioned cake made with cocoa powder and coffee as two of its main ingredients. The coffee and dark chocolate mixture create a moist and rich flavor that isn't too sweet. It is also made by mixing both cake flour and all-purpose flour, making it rise better than other cakes.
15. Mocha Cookies
source: thespruceeats.com
Mocha cookies can be made with either dark or white chocolate chips or chunks (for the chocolate lovers), as well as coconut flakes and pecans. This recipe is easy to make and doesn't need any equipment. You will only need a large baking sheet and baking powder for this recipe.
So there you have it! These are just some of the many things you can do with coffee to cool your body off during the summer months.
Conclusion:
The best part about these desserts is that they can be made for any time of the year, not just during the summer months. There are so many varieties that you can choose from, and they're all easy to make. Use leftovers of coffee during the winter, or use coffee as a seasonal ingredient in your favorite baked goods during the summer. Remember that coffee is tasty and healthy, so don't be afraid to use it any time of the year!