The most prestigious and elite fashion night is back! After a two-year gap, the MET Gala red carpet was conducted on May 2nd, 2022 in the United States, and the event was aired live in India early on May 3rd, 2022. Every year, the world's biggest celebrities congregate on the Met Red Carpet to celebrate fashion in one-of-a-kind designer costumes that correspond to the event's theme.
The exclusive event gathers a crowd of fashionistas who can't wait to witness the star-studded red carpet ensembles centered on a meticulously prepared theme. Celebrities, designers, and change-makers are called into question to create costumes that are both fashionable and pay homage to the concept.
Before the gilded glamor gowns of the stars commence their assault on the Met Museum of Art, let us make sure all the details are in order. Find out the inside scoop on the Met Gala 2022!
Let's Began With Met Gala 2022 Theme…
This year's theme for the Met Gala was "In America: Fashion Anthology", with the dress code of "Gilded Glamour and White Tie". In the 19th century, when industrialization widened the wealth gap in the country, the dress code referred to the dazzling era of American fashion. 
source: pinterest.com
Besides Blake Lively and Ryan Reynolds as hosts, Regina King and Lin-Manuel Miranda were also on hand to promote the evening. Among the attendees were co-chairs Anna Wintour and Tom Ford. The Red Carpet was filled with celebrities dressed up in dazzling designer outfits and glamorous avatars.
Host of Met Gala 2022
The Met Gala is hosted every year by a star-studded group. The event will be co-chaired by Regina King, Blake Lively, Ryan Reynolds, and Lin-Manuel Miranda this year. In addition to the co-chairs, Tom Ford and Adam Mosseri, head of Instagram, will serve as honorary co-chairs.
What Actually Happens at Met Gala 2022
Although details are kept hush-hush, a few details are known: There's a fashion show on the red carpet, a chance to take a look at the exhibition, dinner, and usually a performance. Despite the gala's end, the fun won't end. Fans can expect to see a lot of new looks at celeb afterparties, where many of the stars keep the fun rolling. 
Who Wore What: Met Gala 2022 Best or Worst!
In spite of popular belief, some celebrities actually did follow this year's Met Gala theme and the style was impeccable.
P.S: The grand Monday's red carpet was replete with black lace, metallic shimmer, feathery designs, and dramatic shades.
Blake Lively in Atelier Versace and Ryan Reynolds in Ralph Lauren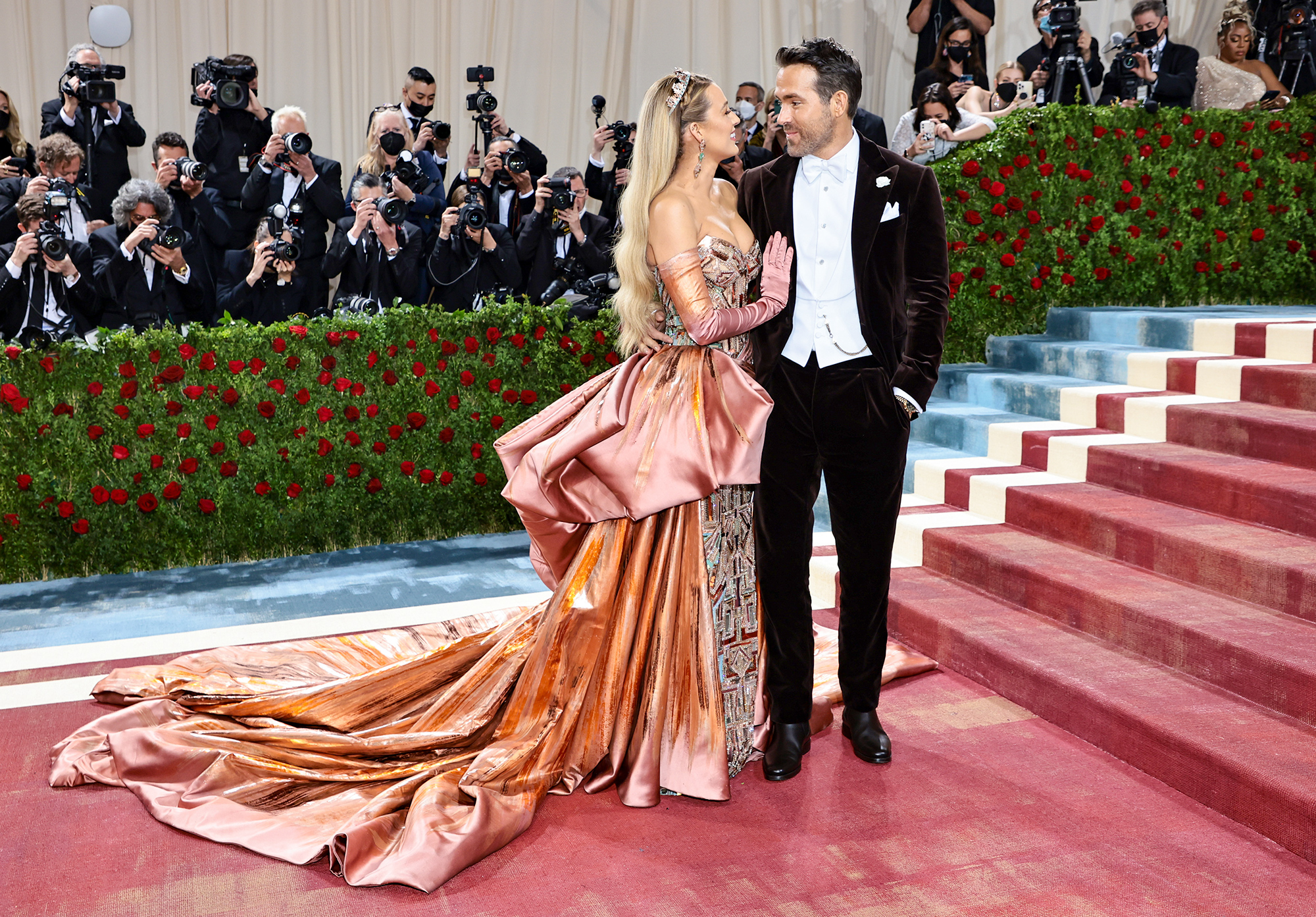 source: pinterest.com
Blake Lively was one of many eyes on the ball last night as co-chair. She went well beyond understanding the theme: she killed it. It was a performance moment when she was dressed in a Versace gown, whose train changed from white to blue to serve a moment. Ryan Reynolds, too, looks good beside her.
Kendal Jenner In Prada
source: pinterest.com
Playing it safe at the Met Gala is never a good idea, and Kendall Jenner does exactly that. She wore a risqué black tulle Prada top teamed with a gorgeous black silk-satin skirt that was just made for her. 
Gigi Hadid in Versace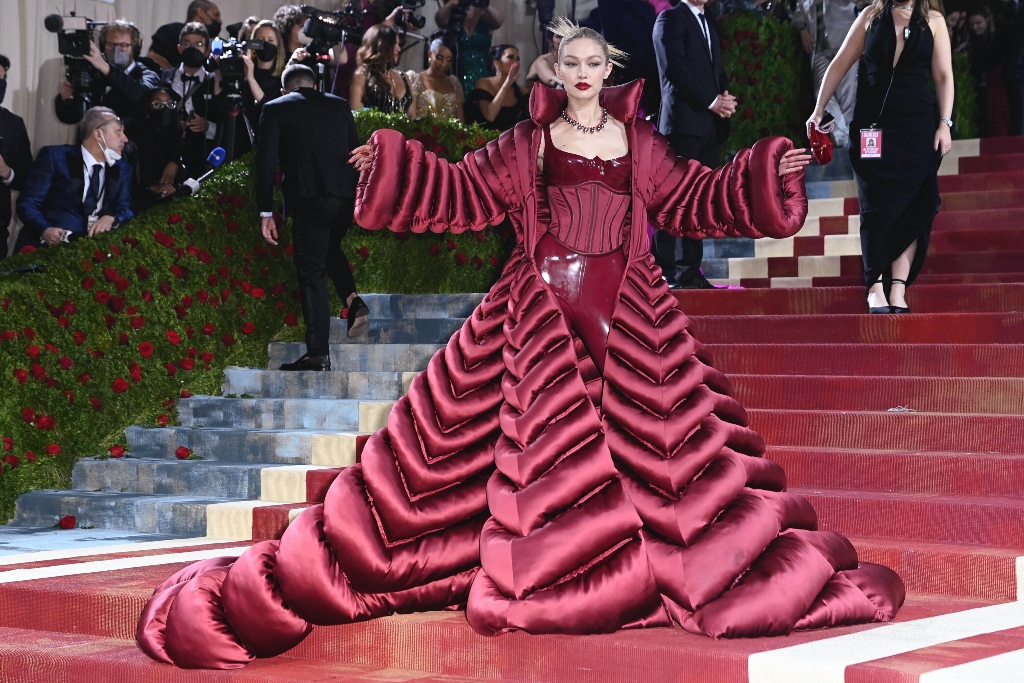 source: footwearnews.com
Gigi Hadid came prepared for a little chill on the Met steps, where rumors have it can get chilly. Taking part in the notorious Met Gala stair picture, the supermodel wore a rich red leather jumpsuit paired with a giant maroon coat.
Sarah Jessica Parker in Christopher John Rogers
source: pinterest.com
SJP is an all-time Met Gala MVP, as evidenced by her most recent red carpet look. The actress wears a one-of-a-kind black-and-white Christopher John Rogers ball gown that is absolutely stunning.
Disclaimer: This News/Content is sourced from third-party websites & published on Live Enhanced for information purposes only, LE does not claim or guarantee the truth.