At the 2017 "Future Investment Initiative," Saudi Arabia's Crown Prince Mohammed bin Salman declared the beginning of NEOM. With this move, a brand-new age of sustainable urban luxurious lifestyle has also begun. The projected mirrored metropolis in the desert is also called "The Line."
This massive residential development concept is implied by the name alone. It will resemble a line of residential houses that is 170 kilometers long. It has a construction that looks like a wall of mirrors. The Line will be 200 meters wide, and 500 meters long. It will house 9 million people or 25% of the Saudi Arabian population overall. The budget for this project is close to 725 billion dollars. It has another name NEOM which refers to a new city.
Reason To Develop This Project
A significant motivation for beginning this initiative is climate change. Numerous catastrophic occurrences on our globe are warning us that we are in danger. Now more than ever, sustainable development is necessary. Saudi Arabian nations are making it obvious that they have a vision for future projects, saying they will be sustainable and deserving of expansion.
Due to the impacts of climate change, Saudi Arabian countries are changing their attitude from carbon-based economies to sustainable economies. Saudi Arabia, a 170 km long mirrored metropolis, is one of them. Leading personnel, are providing increasing chances to work and conduct business. Thus, a mirrored metropolis in the desert will become a leading example of a structure that solely relies on alternative energy.
What Is The Whole Project About?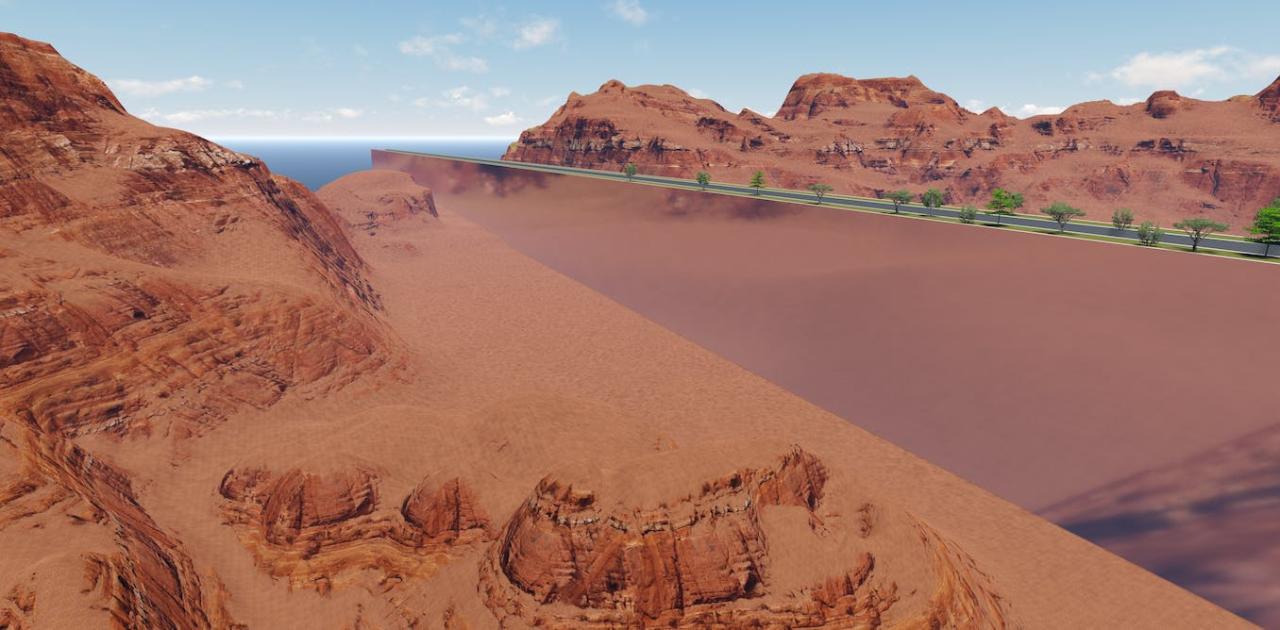 source: pinterest.com
The promoters of this project want to develop a new land of opportunities here. It will be futuristic by all means. Talented minds will get a plethora of growth opportunities to make NEOM a global hub of trade, innovation, and knowledge. It is a smart city project that is going to be to take place near the Red Sea. 
Moreover, it is surprising to believe this project has the potential to survive on alternative energies and it is located in the desert. People will live here in inter-connected societies. Artificial Intelligence will be a leading technology here that will help to run the eco-system very smoothly. The best part of this mirrored metropolis in the desert is that it co-exists with nature.
The project is a combination of smart towns and cities. It also includes ports, enterprise areas, research centers, and entertainment venues. Saudi Arabia is planning to make it a global high-tech tourist spot that promotes economic growth and well-being.
What Is Special About This Mirrored Metropolis In the Desert?
One of the most important global issues, Climate Change, has been addressed through the "The Line" initiative. Urban cities have issues with pollution and traffic, and the project's advocates have the vision to create alternate ways of life to deal with these challenges.
The specialty of this project is the usage of renewable energy. It will use 100 percent alternative energy sources to operate its functions on daily basis. This city will save 95% of the surrounding area to show the connection of mankind with nature. It will become the best example of a zero-emission ecosystem for future economies. 
Glimpse Of Futuristic Technologies At NEOM
Healthcare
At NEOM, there will be large tech-driven firms in the healthcare industry. The design of this city aims to house significant centers for health education and cutting-edge businesspeople from all over the world. It will assist healthcare information systems hosted in the cloud. This will aid the Saudi Ministry of Health in several ways and encourage the rise of digitalization in the healthcare industry. The secret to Saudi Arabia's success as a health tech powerhouse is NEOM, which attracts the skills needed to sustain it.
Transportation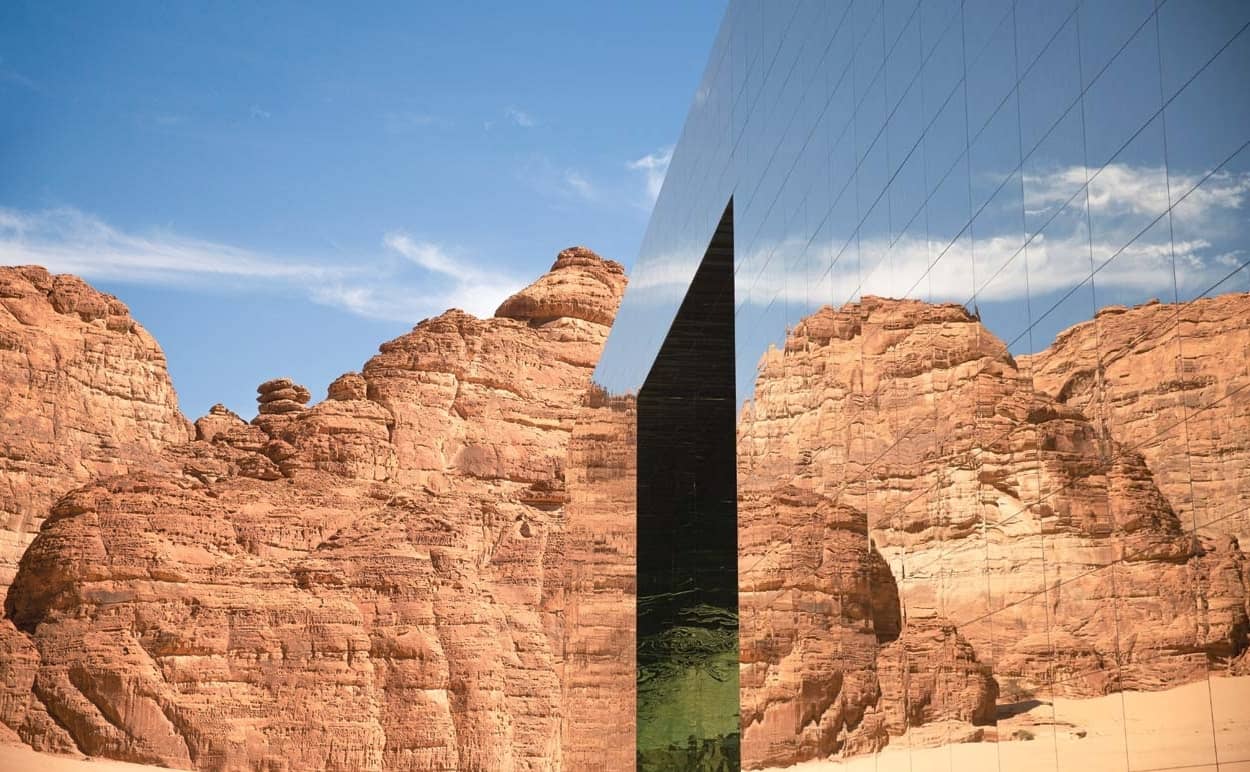 source: pinterest.com
Since it is an entirely alternative energy-dependent initiative, NEOM will continue to keep the focus on the transportation industry as well. The NEOM highways will be home to cutting-edge automobiles. To provide transportation, zero-emission automobiles will be built. In addition, this initiative has advocated for the introduction of shared mobility services. For public use, autonomous shuttles and delivery drones will be available.
Growing Of Food And Food Processing
As a part of its mission to develop a sustainable ecosystem, NEOM has announced the production of 6000000 tonnes of food through the innovative food sector. Fruits and vegetables will have the maximum amount of contribution followed by meat and dairy production. Apart from that, aquaculture and grains will come next in food production.
NEOM has a strict policy for environmental regulations that will keep an eye on cutting-edge marine and land-based manufacturing systems. Aquaculture will play a significant role to become self-sufficient in food production and consumption. 
Internet Of Things
In its mirrored metropolis in the desert, NEOM intends to implement large-scale data projects and apply the concept of the smart city. Big Data Analytics will be used in this project to upgrade smart city infrastructure. A technology that will be employed in this is the internet of things. Large amounts of data will be gathered from sensors in various smart items, bands, watches, and gadgets.
Conclusion 
Neom, Saudi Arabia's mega-territory that is going to impact future economies, has high growth potential. It has a prime location, a wide desert area across the Red Seaand , has extremely daring, very green ideas as befits a futuristic eco-city. Unlike the urban cities of today, this futuristic city has no challenges of pollution and traffic. It will promote walkability and clean energy. It promises to follow sustainable urban living. 
Disclaimer: This News/Content is sourced from third-party websites & published for information purposes only, Live Enhanced does not claim or guarantee the truth.