Boo! Treats or Tricks! These are just a few of the words and phrases that you can hear often on that occasion that everyone looks forward to on October 31. What are we discussing? Halloween, naturally! One of the oldest festivals celebrated worldwide is Halloween. Samhain, an ancient Gaelic harvest festival observed in Celtic nations including Scotland, Ireland, and Wales, is where it has its origins.
Over time, All Saints' Day and All Souls' Day, two later Christian celebrations, fused with Samhain. This explains why the dead and ghosts are such a big part of our modern festival.
In the Celtic nations where Samhain originated, Halloween is still a favorite holiday. For instance, in Scotland, Ireland, and Wales, you may frequently see kids trick-or-treating. Even though Halloween is still not quite as popular in Europe as it is in the US and Canada, other European nations like England, France, and Germany have witnessed rises in the number of people who celebrate the event.
If you are looking for an exciting place to celebrate Halloween 2022. We have got you covered with the best places for celebrating Halloween. Different countries have their own Halloween history and way of celebrating it. Pack your bags and explore the new countries to enjoy Halloween this year. Let's go on a virtual tour of countries that celebrate the Halloween Festival.
New Orleans – USA
source: pinterest.com
The scariest city in America is New Orleans, which is also the most haunted. This city was built for ghost stories. New Orleans wins the prize for having the ideal combination of water, weather, and wind for a haunting. The Mississippi River and Lake Pontchartrain completely encircle New Orleans, making it one of the most submerged cities in the country. 
Haunted locales are typically surrounded by water. To learn about the voodoo history, haunted hotels, and gorgeously spooky cemeteries, join a Haunted New Orleans ghost tour.
Boyne Valley, Ireland
The origin of Halloween makes it the ideal location to celebrate it. According to History.com, Samhain, an ancient Celtic holiday, is where Halloween got its start. Even while we're sure they didn't have allegiances to various candy at the time, it's clear that not much has changed from the days when people would dress up to stave off ghosts.
Ireland now holds celebrations throughout October, including the PCA Halloween Festival, which pays homage to the Celtic new year with music, art, and lots of delicious delicacies. An ideal place to celebrate Halloween 2022 with family.
Mexico
On November 2, Mexico observes Dia de Los Muertos, often known as the Day of the Dead. This day is thought to mark the souls' reunion with their loved ones. Over three days (beginning on October 31), there are several intricate ceremonies performed, as well as street vendors, processions that resemble a carnival, and candlelight vigils. 
Oaxaca, Mexico City, Mixquic, and, unexpectedly, Los Angeles in the United States are among the greatest locations to witness the festivities.
Transylvania, Romania
source: pinterest.com
Dracula often comes to mind when I think about Halloween. And where better to go than to Transylvania's Dracula's Castle? The national monument of Romania is the Bran Castle, which is located close to Brasov. Although there are several castles connected to Dracula, this one is unquestionably the most well-known. How did the Dracula myth start?
Scotland
Scotland and Ireland both have a long history of Halloween. The word Halloween is derived from the Scottish abbreviation for "All Hallows' Eve," according to Visit Scotland. While there are many activities to celebrate the day, for a more in-depth experience, consider traveling the 15 locales on the country's Ghost Trail, which are among the allegedly most haunted places on earth. For a fun ending, wrap up the journey with the Samhuinn Fire Festival in Edinburgh.
Salem
source: pinterest.com
Salem has always drawn devotees of the macabre due to its reputation for the 17th-century witch trials. The seaside community holds lavish Halloween celebrations over the whole month of October, beginning with a huge parade and concluding with fireworks on Halloween night. 
Additionally, there are several carnival rides, ghost tours, and other family-friendly activities. In addition, guests may take part in the carnival of the dead and go to the renowned Witches' Halloween Ball.
Catacombs Of Paris- France
Nothing conveys death more effectively than a pile of bones. The 6 million bones from the 1700s that are stored in the Paris Catacombs give off an unsettling vibe. To protect the citizens of Paris from the plague during the 18th century, the dead had to be transferred from graveyards to abandoned quarries. It's not for the faint of heart, but if you can get beyond the bones, the creativity will blow you away.
Canada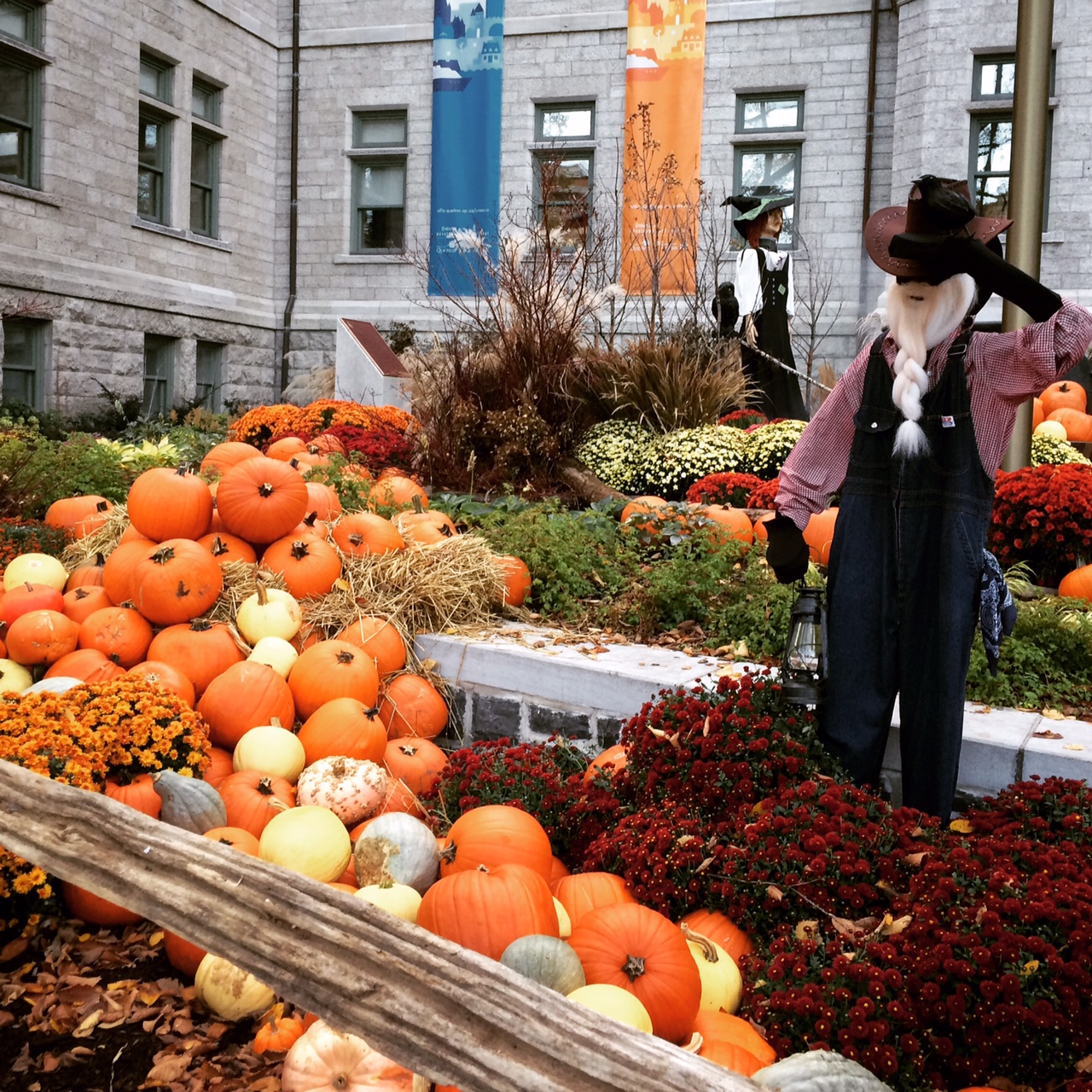 source: pinterest.com
The well-known Clifton Hill near Niagara Falls, Canada, is a fun place with kitsch eateries, haunted houses, and wax museums. Nightmares can be found in this place. For everyone who enjoys a good fright, it is a need. It is spooky, to be sure, and according to folklore, it was constructed on the site of an ancient coffin factory.
Another scary place in Canada includes Laurier House. We guarantee that your entire group will leave Laurier House's Haunting screaming when you go there with your friends and family. Sir Wilfred Laurier, the Canadian Prime Minister, lived in Laurier House and was particularly interested in the afterlife. There, he often held seances.
Conclusion
Our favorite season of the year is winter or fall, when the leaves change, the air becomes cooler, and pumpkins and jack-o-lanterns are once again seen on porches. This weekend is Halloween, and we want to have a good time celebrating it. Make a change this time and travel to a different country to celebrate Halloween 2022.
Halloween enthusiasts will undoubtedly like the gloomy locations, eerie décor, and ghoulish attire with extravagant parties. Finding the ideal location to spend this October festival with family and pleasure may be made easier with the aid of our list of the best places for celebrating Halloween. happy spooky season