Despite the fact that tourists' numbers to this destination have been increasing gradually, Todi still maintains its tranquility and quiet. For anyone visiting Todi for the first time, what catches the eye in an instant is that the town sits on a hill.
source: fontecesia.it
Many artists have over time tried to reproduce the landscape of Todi because the architectural details on the medieval-style buildings still impress to this day. From Todi, people have a perfect view of the Tevere Valley which is a short distance from Orvieto and Perugia. For those who have been to Todi for whatever purpose, the town offers plenty of opportunities to explore as well as marvel at its immense treasures. For an undiluted Italian experience, go to Todi!
Visiting a new place is exciting and it is no wonder that many people find it almost impossible to fall asleep on the first night. No need to count the stars, here are some things you can do that will never escape your memory;
Watch people at the photogenic Piazza del Popolo
source: fontecesia.it
Also referred to as Palazzo del Popolo, this is probably the most photographed location in the whole of Italy. Those who have tried to describe the serenity of this location are guilty of under-valuing it – how best can anyone describe a place where the human soul can connect to nature? If Umbria were to exist without Todi then much of its current glory would be absent. If you have some free time in your itinerary, try to spend an entire afternoon in the summer watching people dash around. There is quite some heavy human movement around this place largely because it is the most popular meeting point among locals in Todi. People flock here to see the Captain's Palace and the Annunciation Cathedral – they are prestigious buildings in the region.
Admire the magnificent Santa Maria Della Consolazione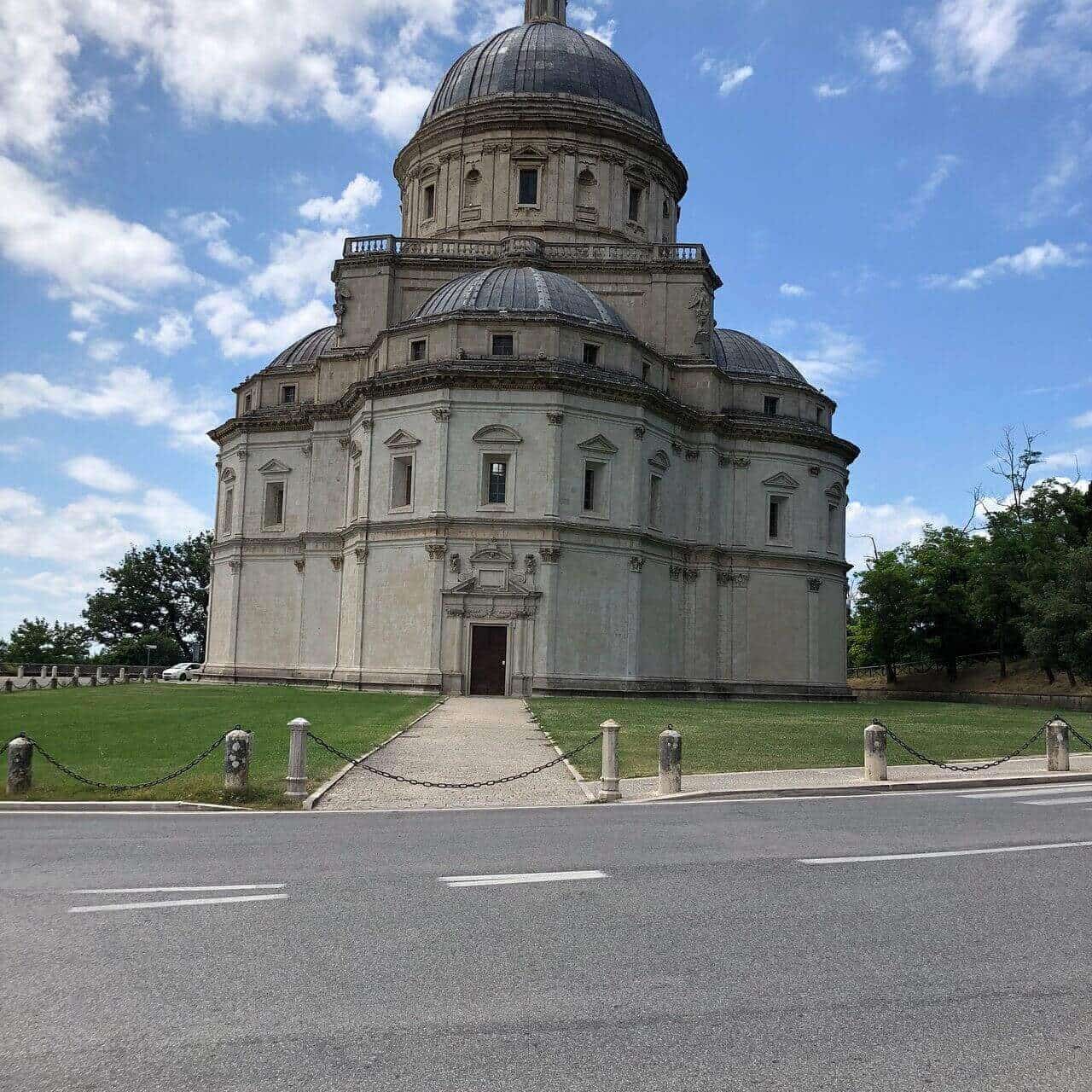 source: tripadvisor.com
This is a pilgrimage church that receives thousands of visitors from different faiths and denominations each year. Whether you are seeing the church for the first time or you have been here before, the distinguished dome, high walls, and symmetric building plan make this a spectacle from both near and far. If you love geometry and you are obsessed with perfection, the outstanding precision with which the geometric features in the church abide by will leave you smitten for days. It is not just enough to view it from the outside – this masterpiece of building design is beautiful in and out.
Go and learn history at the Civic Museum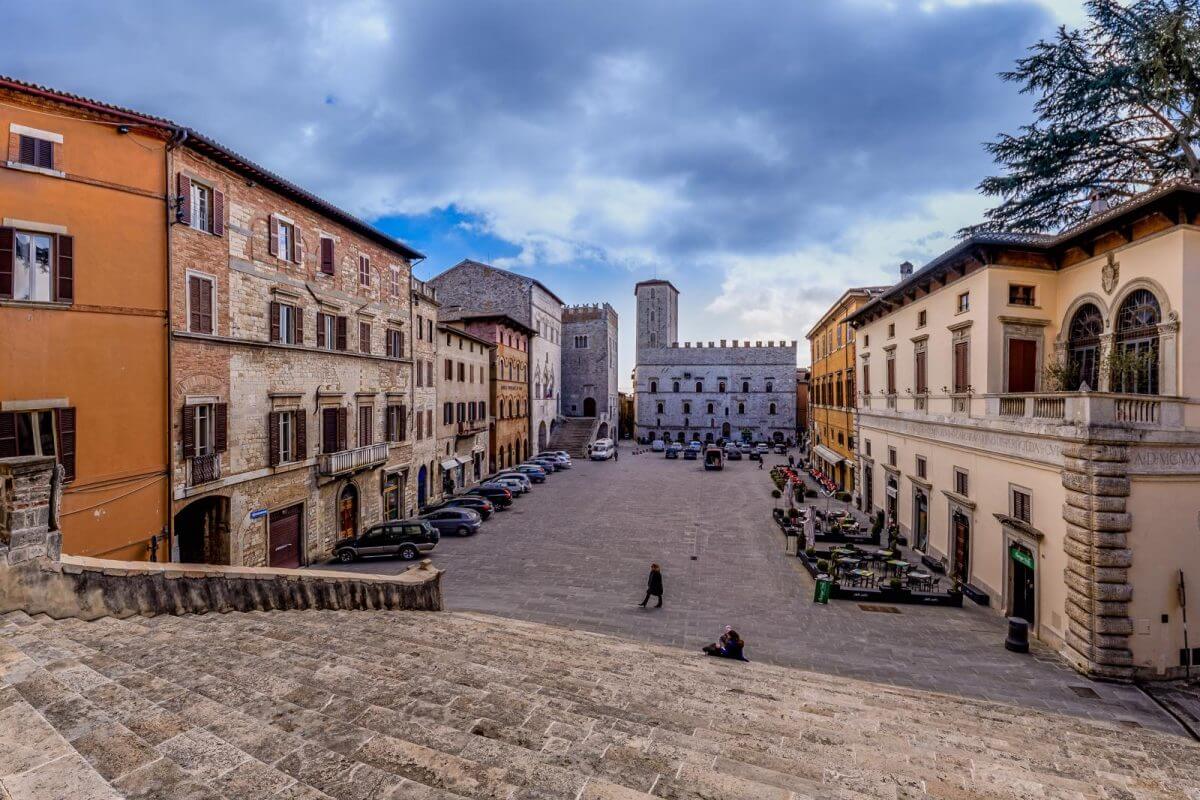 source: exploringumbria.com
The museum sits directly in front of the town's main square and is a rich hub of Italian culture. From ancient textile to an assembly of ceramics and archaeological collections, this museum is a must-stop for those that love knowledge. The culture is embellished with a grand collection of artistic work that impresses all those who see it.
Unwind and recharge at the Roccafiore Winery
source: exodus.co.uk
Being at the heart of a winery is quite relaxing – and not because of the effects of taking the wine. The Roccafiore winery sits at the heart of a vineyard, making it quite isolated but rather tranquil. With quality standards that are geared towards care for the environment, every bottle of wine made at this location is a testament to the attention to detail that goes into its production. The winery is open to wine lovers from around the world who are not only taken through the art of winemaking but are also treated to tastings.
Cattedrale Della Santissima Annunziata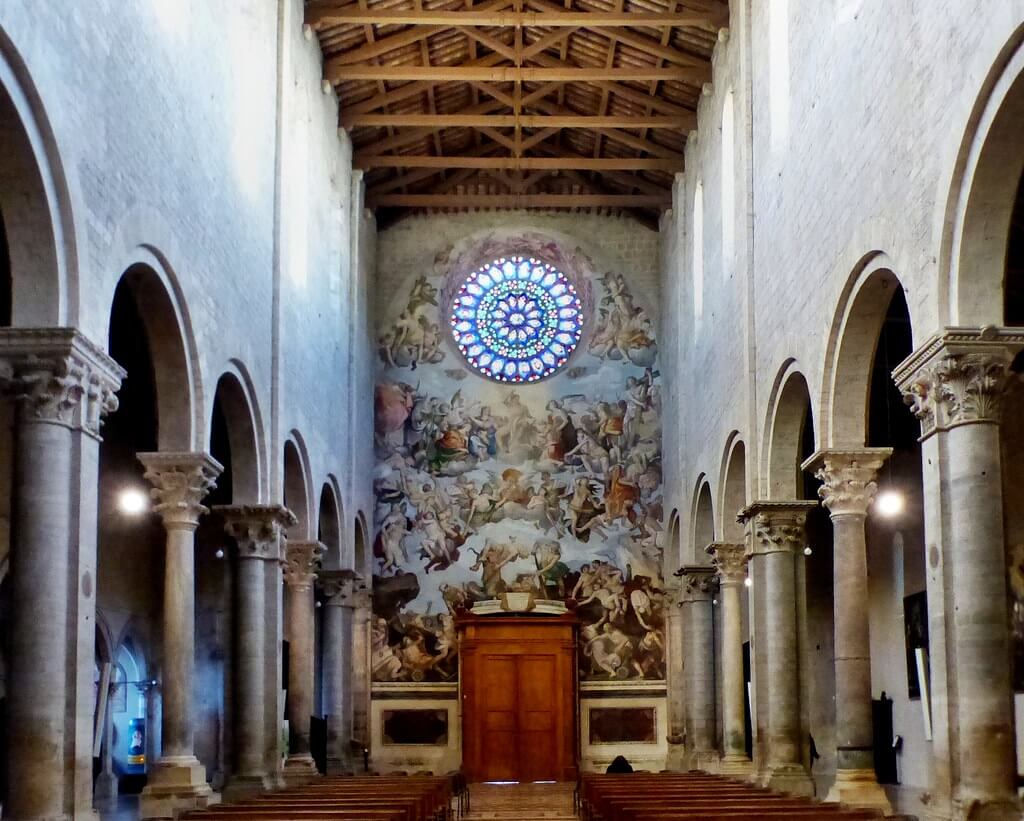 source: flicker.com
No other catholic establishment in the whole of Todi Italy is as revered as the Cattedrale Della Santissima Annunziata. This cathedral is situated at the Piazza del Popolo and is visible from afar due to its setting on the top end of a staircase. To maintain its sophistication and elegance, the cathedral has been modified several times. From this top position, visitors can look down at the Piazza del Popolo. You are welcome to visit the cathedral irrespective of faith but worshippers experience a deep sense of tranquility.
Church of San Fortunato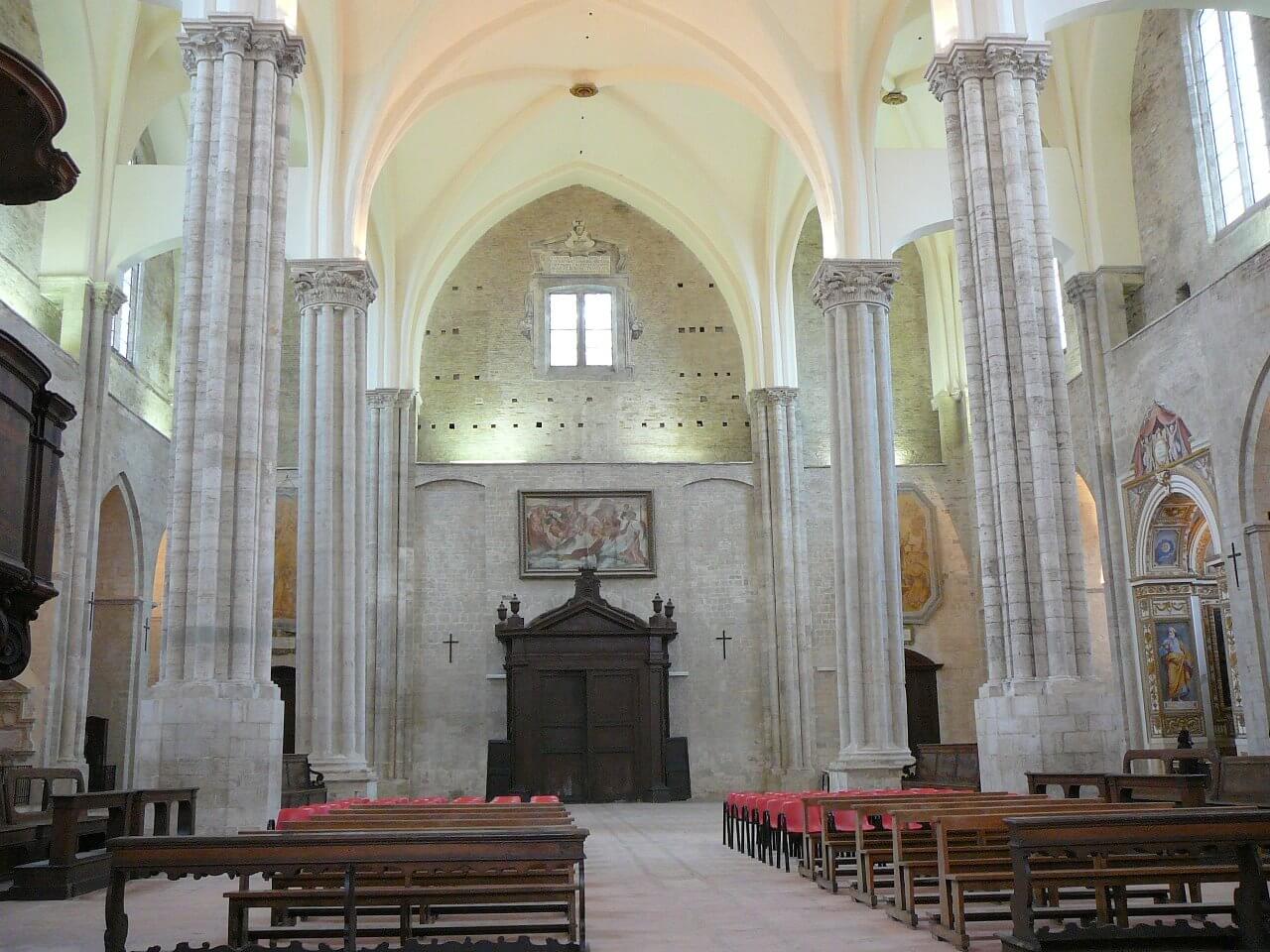 source: dickschmitt.com
The San Fortunato church is another religious building that stands 411 meters above sea level. Its foundation sits on the highest point in a quaint town. This makes the journey to the top quite interesting as visitors try to imagine what they will see. There is no other way up to the church other than through climbing a long flight of stairs. The chapel has attractive interiors but those who watch the exterior when the sun is out will be treated to a spectacle of shadows as lights cats upon the ancient architectural finishes.
Gallerie Della Fabbrica Della Piana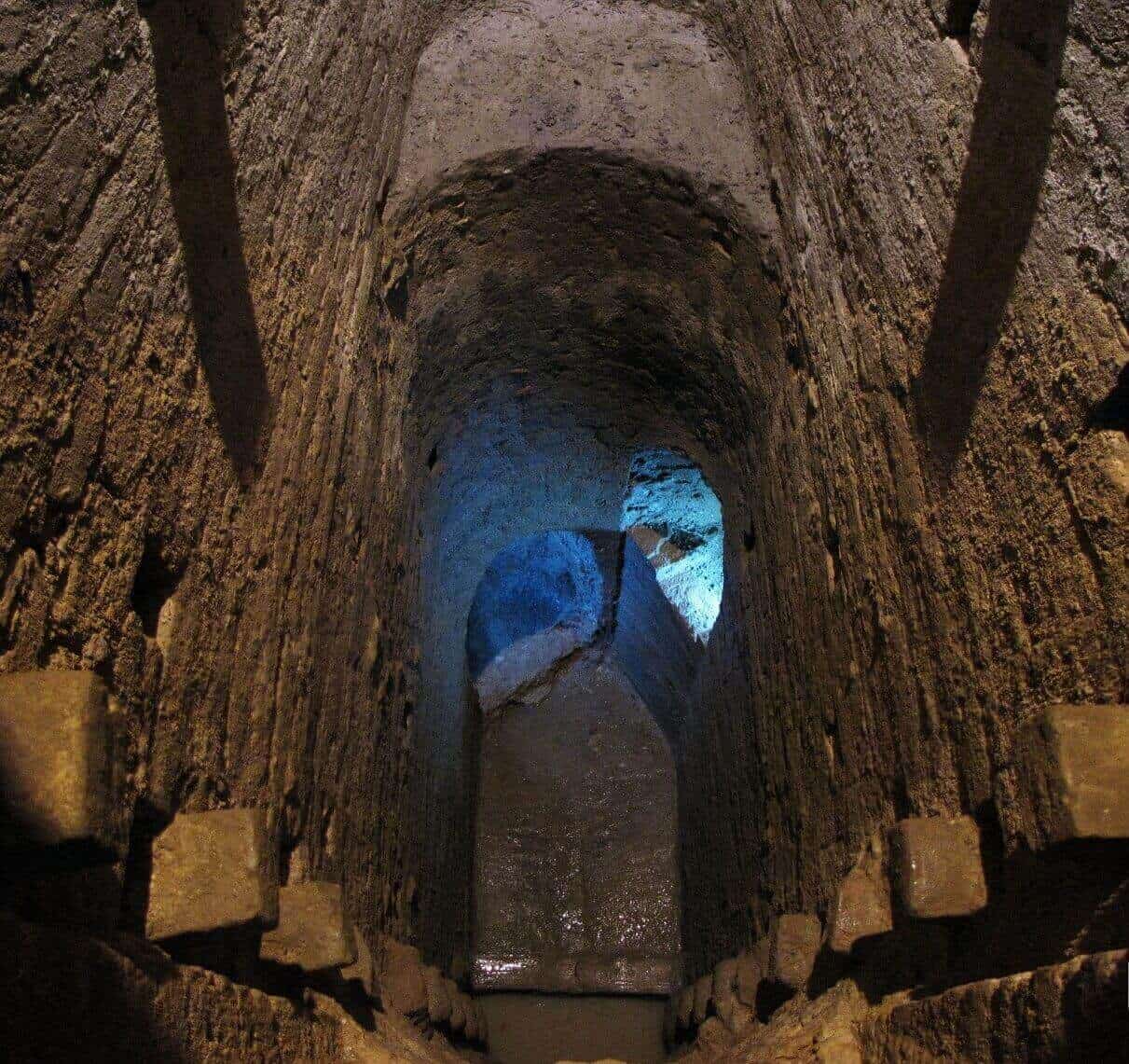 source: fondoambiente.it
There is a tunnel in Todi, the Gallerie Della Fabbrica Della Piana and if you decide to go down through it, it will be an adventure that will be worth your time in Italy. Tunnels can be unpredictable but no one is telling you to venture out on your own. A handful of tour guides are available on either side of the tunnel to not only escort you through the darkness but also provide as much information as possible on what to expect. Don't worry, you will not be required to bring specialist mountaineering equipment and no special skill is needed to maneuver.
There is clearly so much to see in Todi – it just needs one to live right in the middle of the action. With its medieval history, it is not a surprise to find that the most luxurious accommodation spots were actually used for something else in the past. You are lucky if you brought along some friends and relatives that you would like to experience everything together. Speak to the Tuscany Now & More team. They will not only connect you to some of the most prestigious villas in Italy, but they will also arrange for 24 hours concierge service as a complementary offer on all bookings. See more beautiful visiting places at liveenhanced.