An introduction-
The location of windows and doors in a house is one of the most important aspects of good living. Doors define our house by giving a shape to the structure while windows provide ventilation & definition to the house, keeping it fresh. But what happens when due to the advent of technology you want to replace your old blustery door and window with some efficient door and window state of art replacements?  You feel you are in a fix.
This article will talk about everything you have to know about replacement windows and doors installation Niagara Falls. Due to the nature of the climate of Niagara Falls, wood and few other materials tend to get warped leaving ill-fitting door and window frames behind. Thus, more and more people are switching to high efficiency-doors and windows.
Reasons why we need Replacement Windows:
source: inchcalculator.com
Better energy efficiency-by replacing old drafty windows with the new tight-fitting ones thus lowering the cost of heater or AC.
Reduce Noise by installing double pane glass or the laminated ones.
Protection from UV rays as doors and winds comes with surface films that don't allow the UV rays to come inside your house.
No requirement of storm windows as the energy efficiency of these windows will eliminate its need.
Prevention of humid air inside the house as old windows tend to get the moisture in.
Aesthetically improving as they change the way your house looks but in a classy way.
Increased safety as old doors and windows tend to get swollen or warped and in the case of an emergency, it might prove lethal.
Easy cleaning as new age windows is made keeping the aspect of convenience intact and not just-style. This allows easy cleaning of the doors and windows.
Low maintenance as most of the windows and doors have their own exterior trim that needs very less maintenance. 
Let's take a look at some of the new-age windows and door styles so that you will have an insight into the type of styles available nowadays, be it for a modern or traditional setting.
1. Double-Hung Windows:
source: pinterest.com
This window can be slid up or down based on the two sashes that slide vertically up and down in the frame. They cannot be opened outside or inside the house. 
2. Casement Windows
source: championwindow.com
These windows have hinges attached to them that enables us to open them. These hinges can be turned left or right and with this mechanism, the windows can be opened.
3. Awning Windows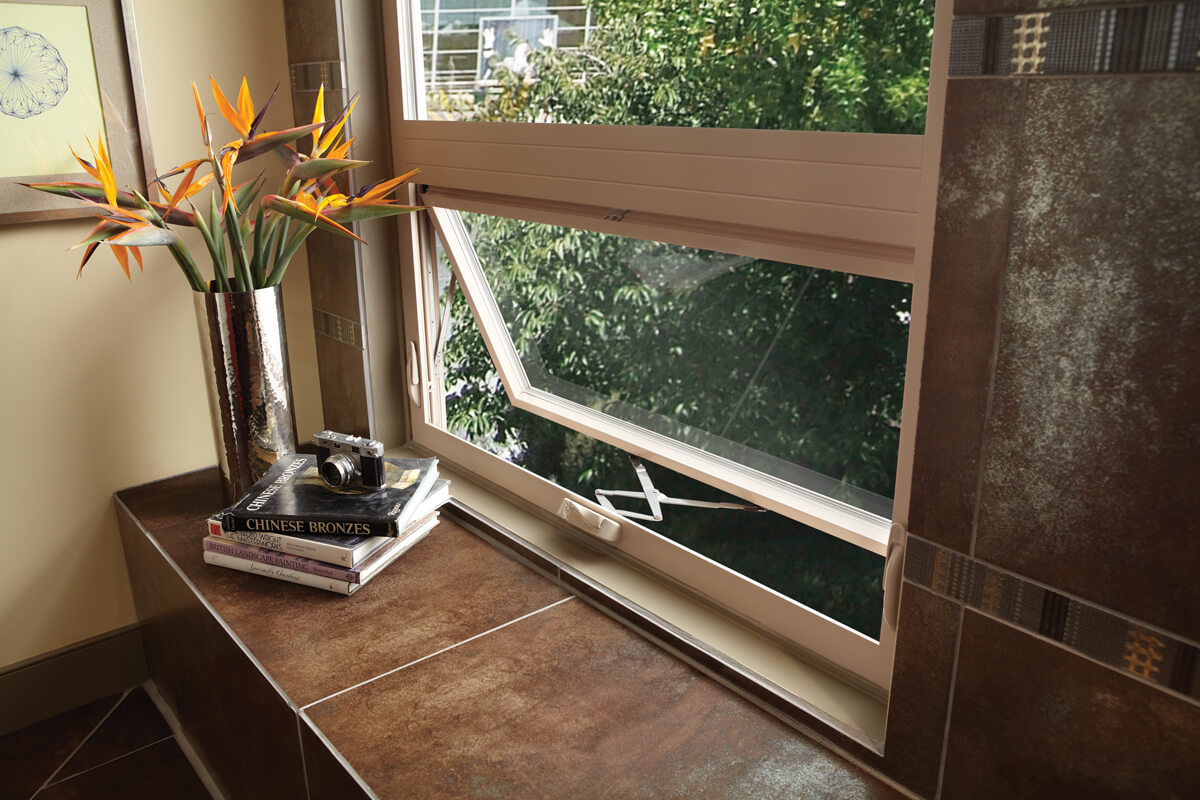 source: brennancrop.com
Such windows open from the top and usually protrudes outside. Hinged at the top, awning windows allow air to pass through the left or right or the bottom direction.
4. Picture Window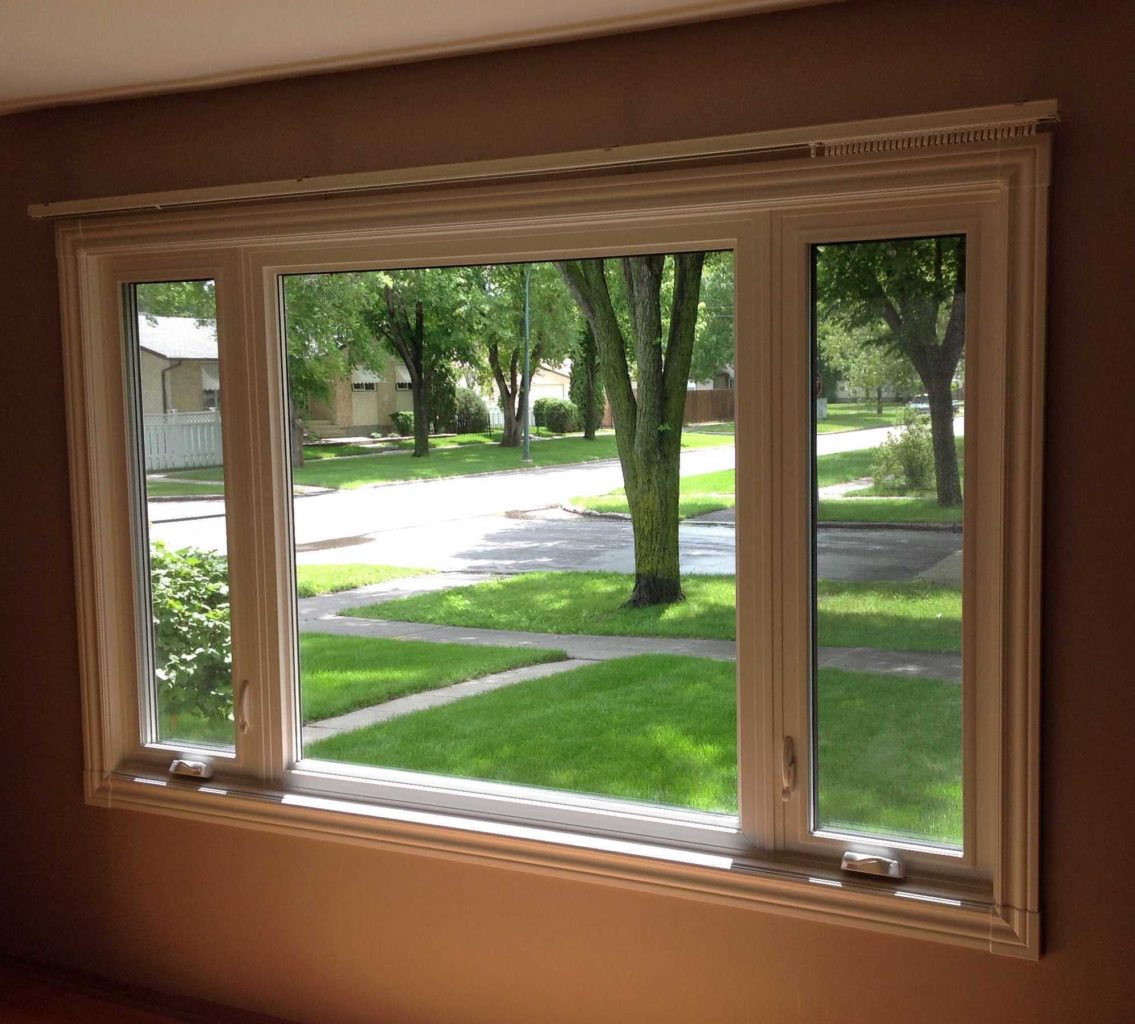 source: ecolinewindows.ca
This kind of window cannot be opened and stays stationary. They are generally, used for aesthetic purpose and is only used to view the scenery outdoors.
5. Slider Windows
source: varagesale.com
Such windows are more common in contemporary houses and add to the décor. They are set on a gliding track and usually have one window sliding over the other.
6. Stationary Windows
source: harveybp.com
These are found in modern homes and allows a lot of light to come in. They are known for their customizations as per need.
7. Bay or Bow Windows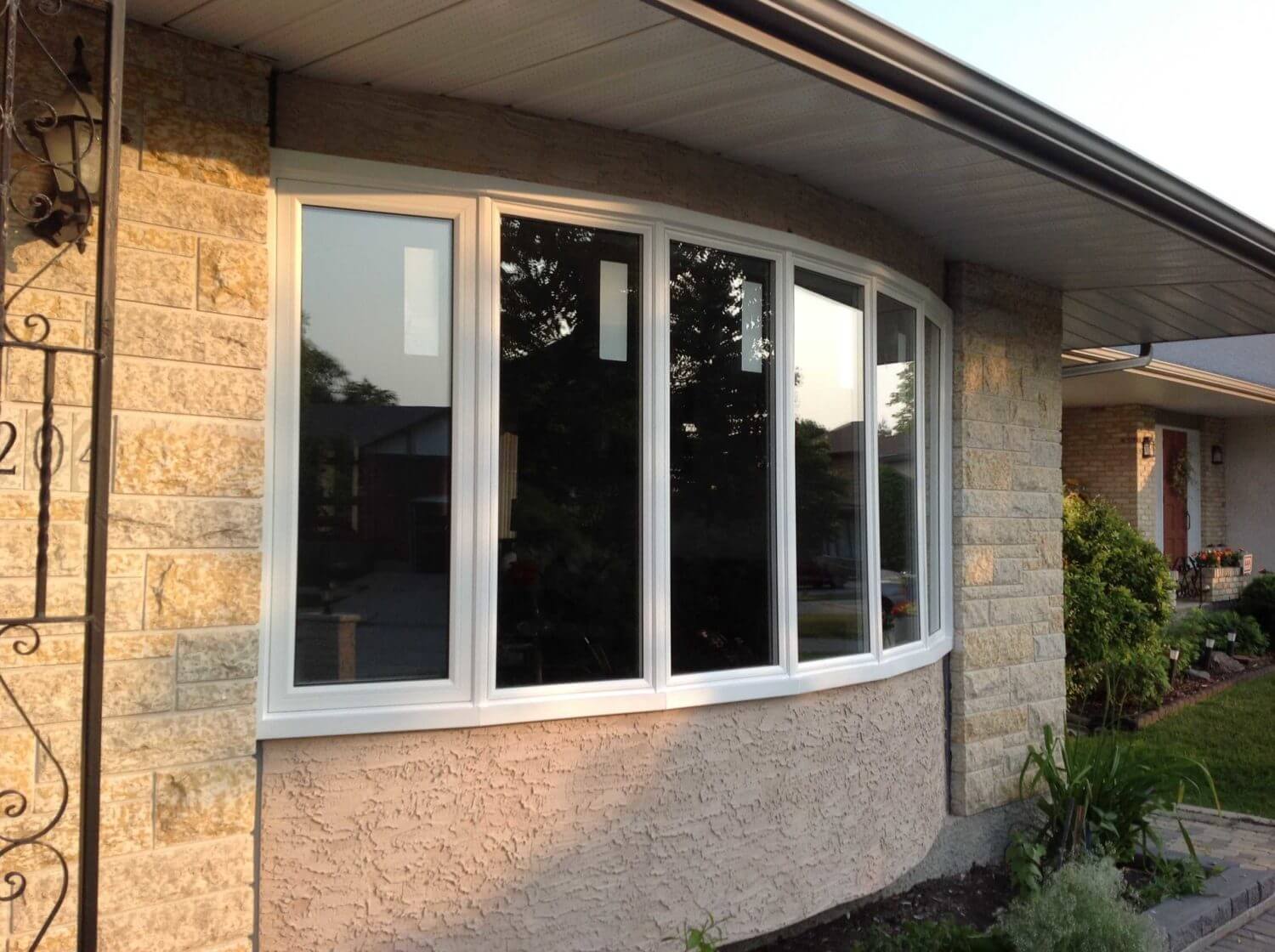 source: ecolinewindows.ca
Such windows are found in combination with double-hung or casement windows and consists of a stationary window in between. They are usually large in shape.
Types of doors:
1. Folding Doors: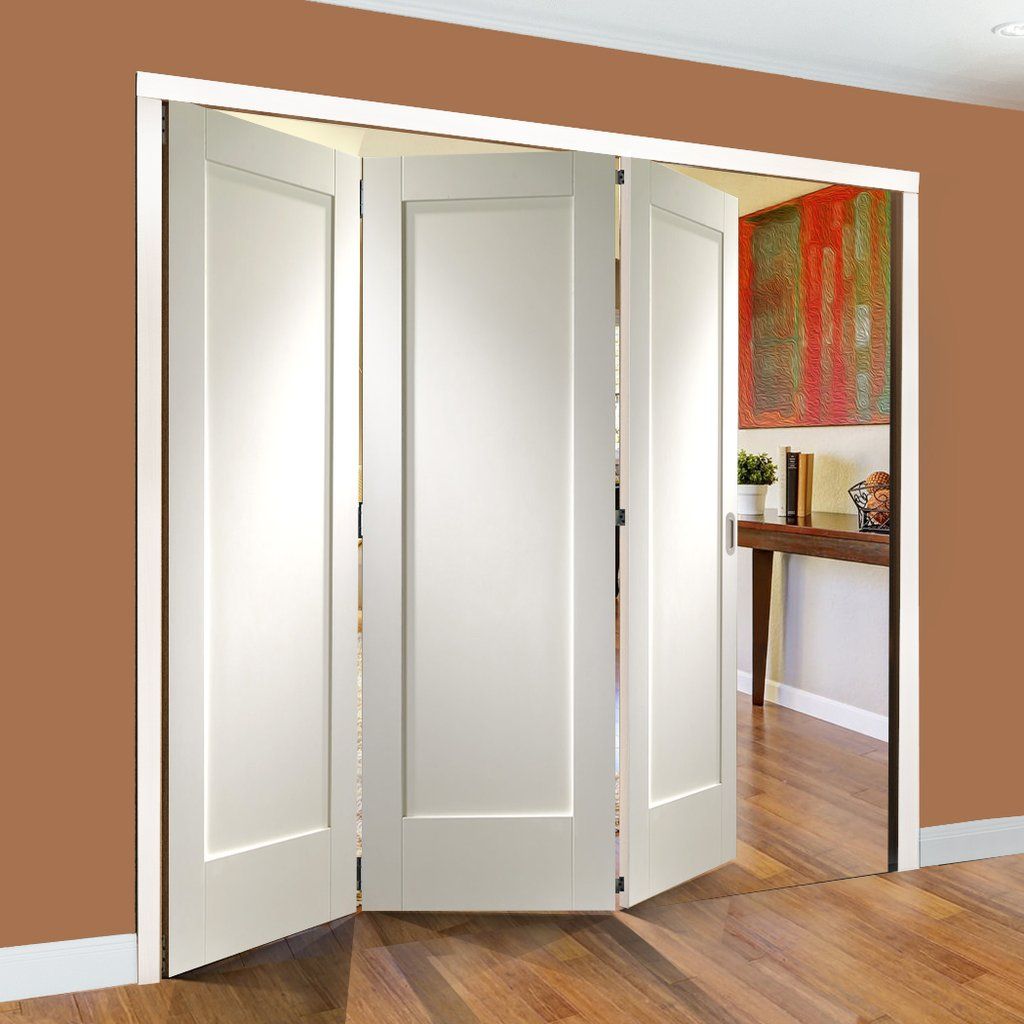 source: pinterest.com
Doors that can be opened by folding the door into its panels.
2. Sliding Doors:
source: angieslist.com
They are set on a slider base and instead of swinging by the hinges, it slides over the other.
3. Swinging Doors: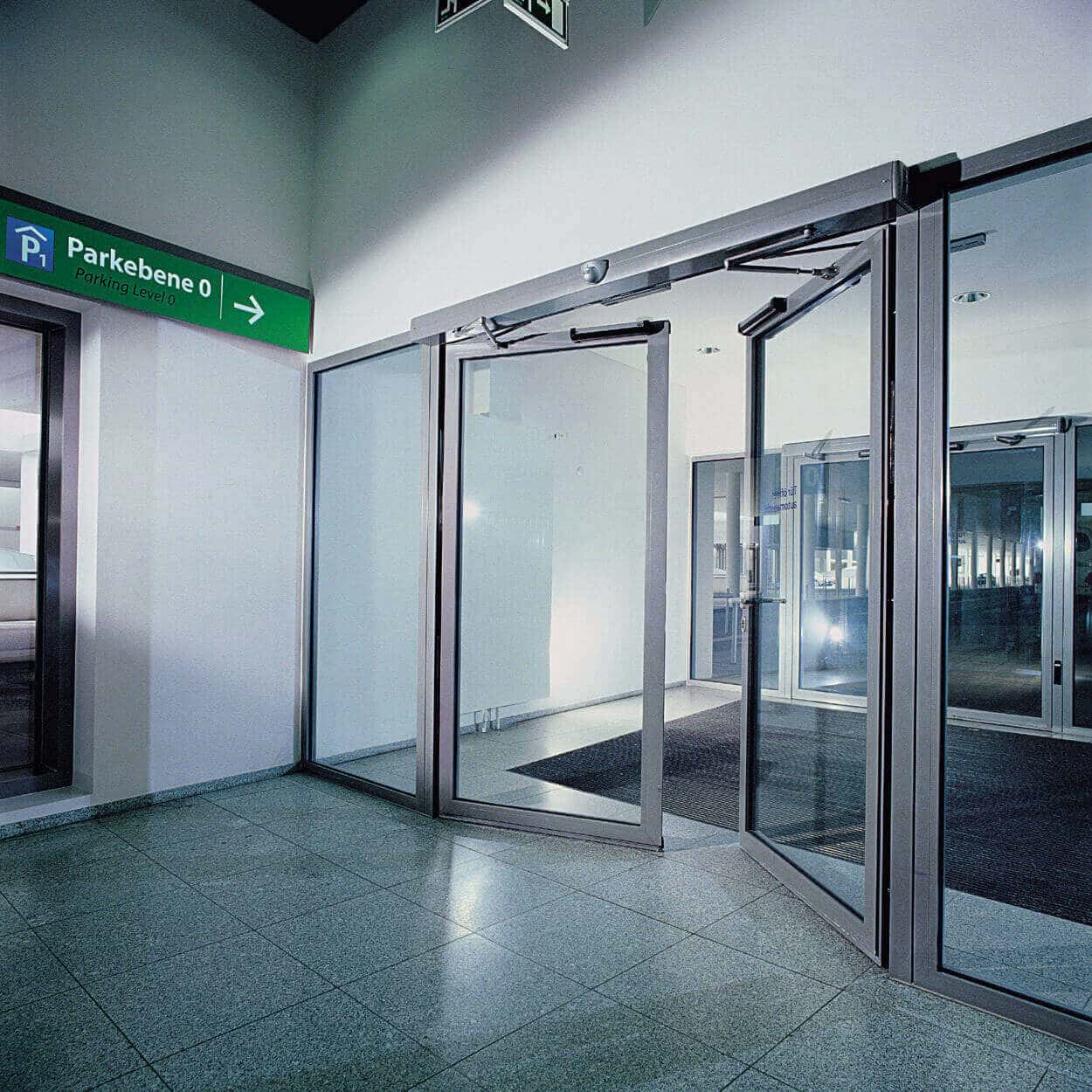 source: olideautodoor.com
Doors that can swing on either side and is held on its hinges with a spring.
4. Revolving Doors: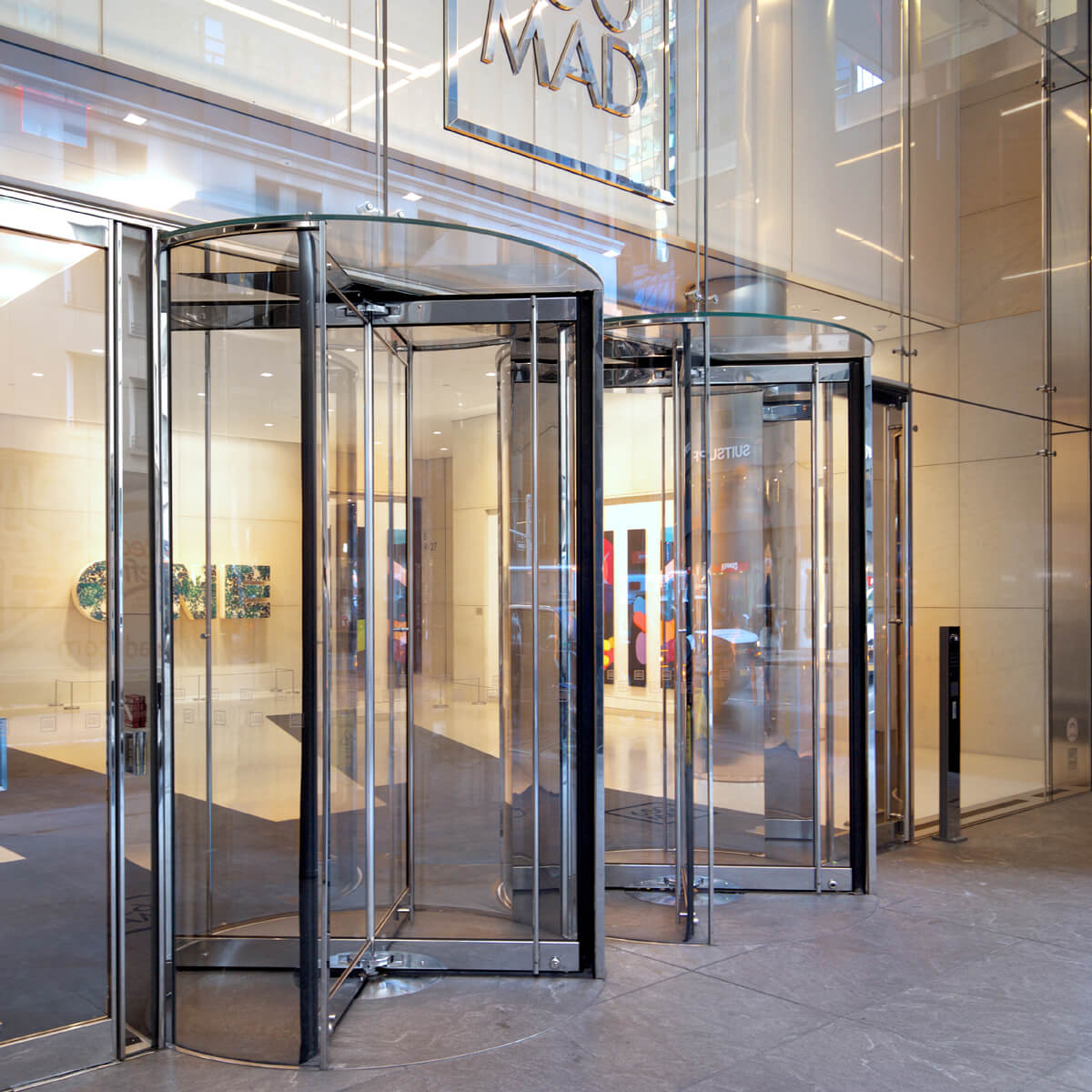 source: gbdmagazine.com
Such doors contain 4 glass doors that form a circle and end up moving together allowing the person to enter a building without any barrier.
5. Collapsible Doors: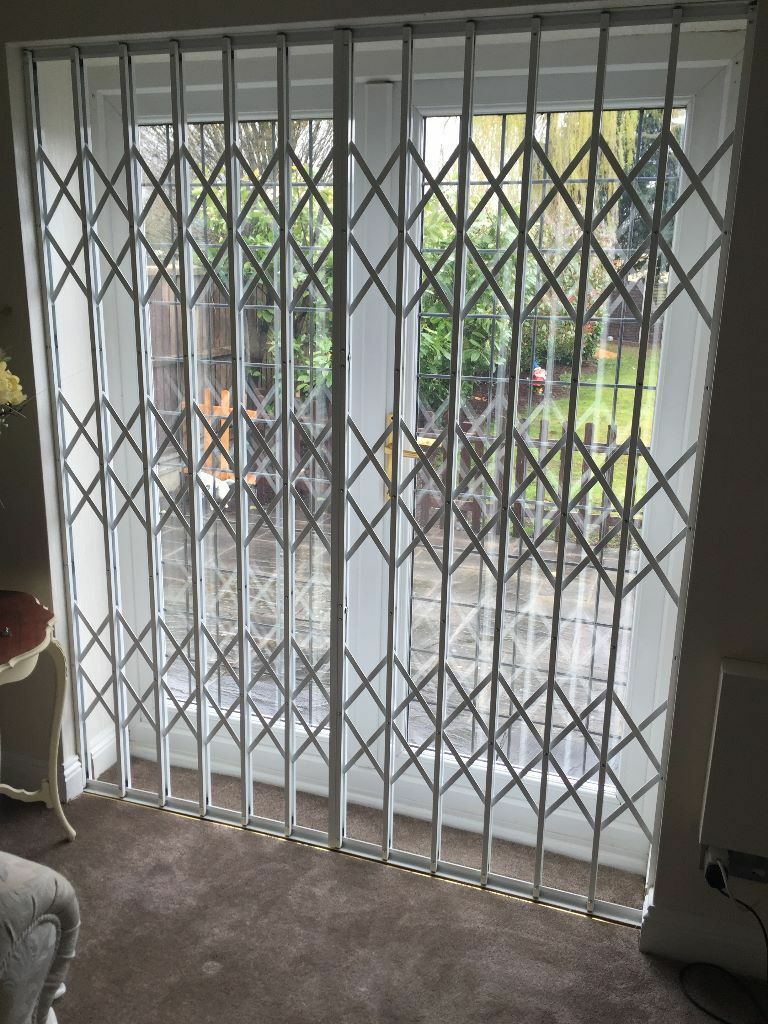 source: gumtree.com
Doors that are flexible enough to open and fold in or out as per convenience.
6. Pivot Doors:
source: sandiegopivotdoors.com
This door has a revolving door style that rotates on a spindle in contrast to butt hinges.
Therefore, with so many exciting varieties at Live Enhanced that offer protection and picture both, you now know what you require. So, go ahead and change that rickety window panel which you might have already risked for many seasons.