Dry shampoos can be the talk of the town now but you should know that wet shampoos aren't going anywhere. No matter how much they brag about it, dry shampoo is an emergency alternative and not a regularly preferred choice. You've been told that dry shampoos are your new safe haven and you are probably thinking that all of your hair related worries such as hair loss, dandruff, etc. have come to an end. But, hey, wake up, nothing has changed. You'll still need to wash your hair regularly. Dry shampoos can only be used occasionally – nothing is changing.
How Dry Shampoo Works?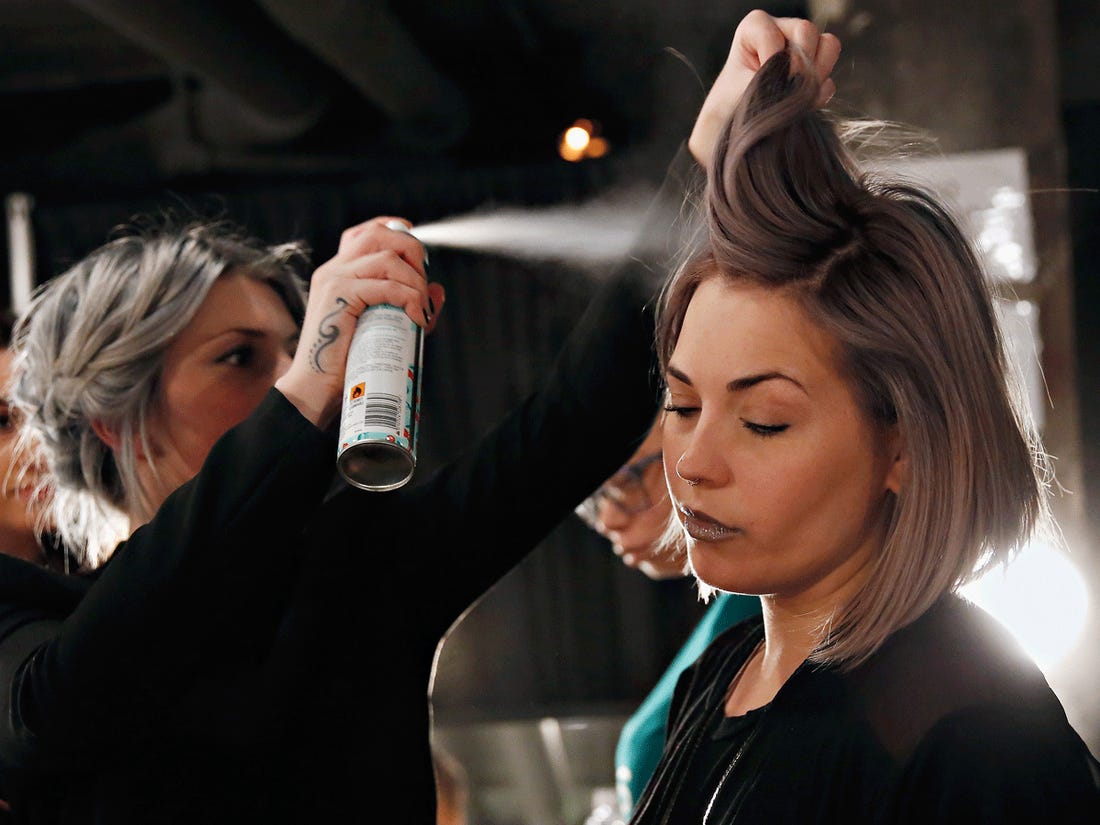 source: insider.com
Dry shampoo is typically alcohol or starch-based product that soaks up all the excessive natural oils that your hair produces, making your locks look cleaner and fresher. However, dry shampoo only does superficial cleaning. It doesn't remove the residue, the dead skin that builds up in your scalp. So that means, you can use dry shampoo only when wet shampoo isn't an option.
You can't completely switch to dry shampoo because dry shampoo fails to remove all the pollutants, residues and other build-ups in your locks. It can make your mane look dull and grainy for sure. Besides, the residues can dry up your scalp and make your locks prone to dandruff and breakage. Within no time, you'll start noticing that your hair is in a complete mess.
The list of dry shampoos for oily hair in The Hair Central website needs to be done properly if you want to do the trick. You can follow the steps provided below:
Do the aerosol sprays only in the oily areas of your scalp.
Make sure that the maximum distance between your scalp and the canister is 6-inches.
After spraying the product, massage your pretty locks to make sure that dry shampoo reaches your scalp.
Now thoroughly brush off all the extra shampoo present in your hair.
Never use dry shampoo for more than two consecutive days.
Dry Shampoo and Hair Loss: Should you worry?
source: timesofindia.com
By far you already know that dry shampoo for oily is nothing but an oil soaking powder. It eventually leads to dead skin build-up and produces added pollutants that leave unhealthy residues in your scalp. These residues can mess up your hair follicles and weaken your strands. You may eventually experience hair fall then worse hair loss if you'll keep going with dry shampoos without cleaning your locks with a liquid shampoo.
Before the onset of hair loss, you'll start experiencing breakage because your strands are weak and dry. However, making use of dry shampoos occasionally and continuous hair care in the good old fashion way should not cause any harm to your beautiful locks.
Busting the Myth: Dry Shampoo vs. Hair loss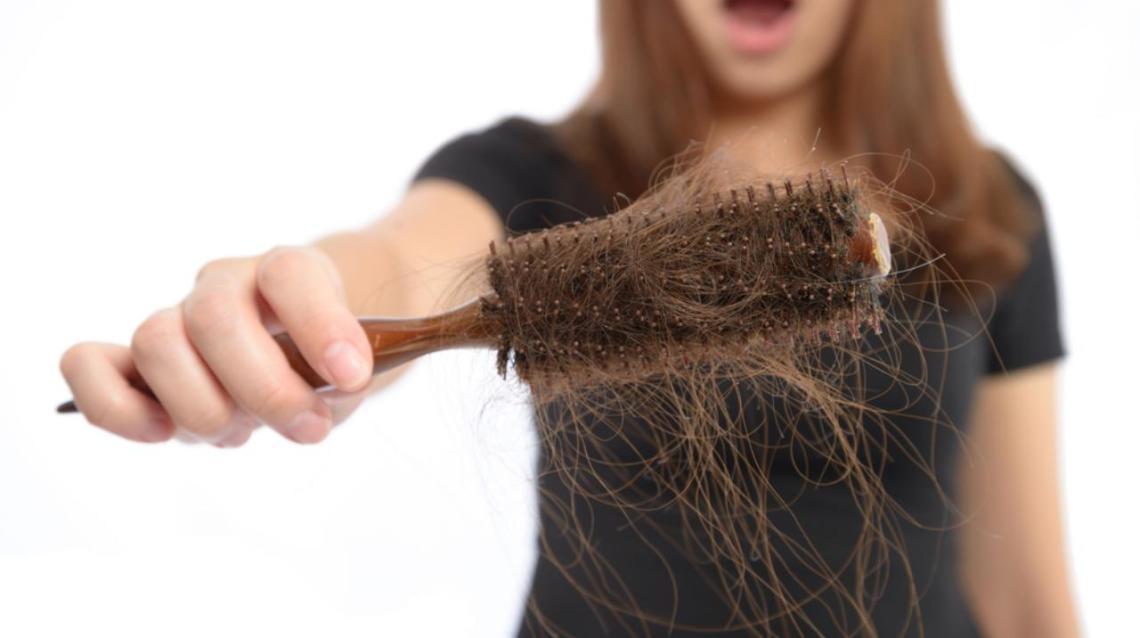 source: practostatic.com
There's no denying that excessive use of dry shampoo harms your hair. It is obvious that too much dryness can lead to fragile hair, but is all this hype about using dry shampoo and going bald true as they say? One may say that most of this hype is just an exaggeration of unlucky episodes. It is because sometimes hair fall or hair loss after the use of dry shampoo is just hysteria. You hear people talking about it everywhere and you kind of enter panic mode even when there's nothing wrong with your hair.
It's just that dry shampoo being sticky causes your locks to get tangled, so when you brush your hair, the tangled hair falls and you end up believing that you're suffering from hair loss. Likewise, sometimes your broken hair strands remain attached to your scalp because of dry shampoo. The hair that you think is falling off due to the application of dry shampoo is the hair that was normally supposed to fall.
It's a natural process and it cannot be stopped. Therefore, you don't need to panic unnecessarily unless you've some concrete confirmation concerning your hair loss due to dry shampoo.
Wrap It Up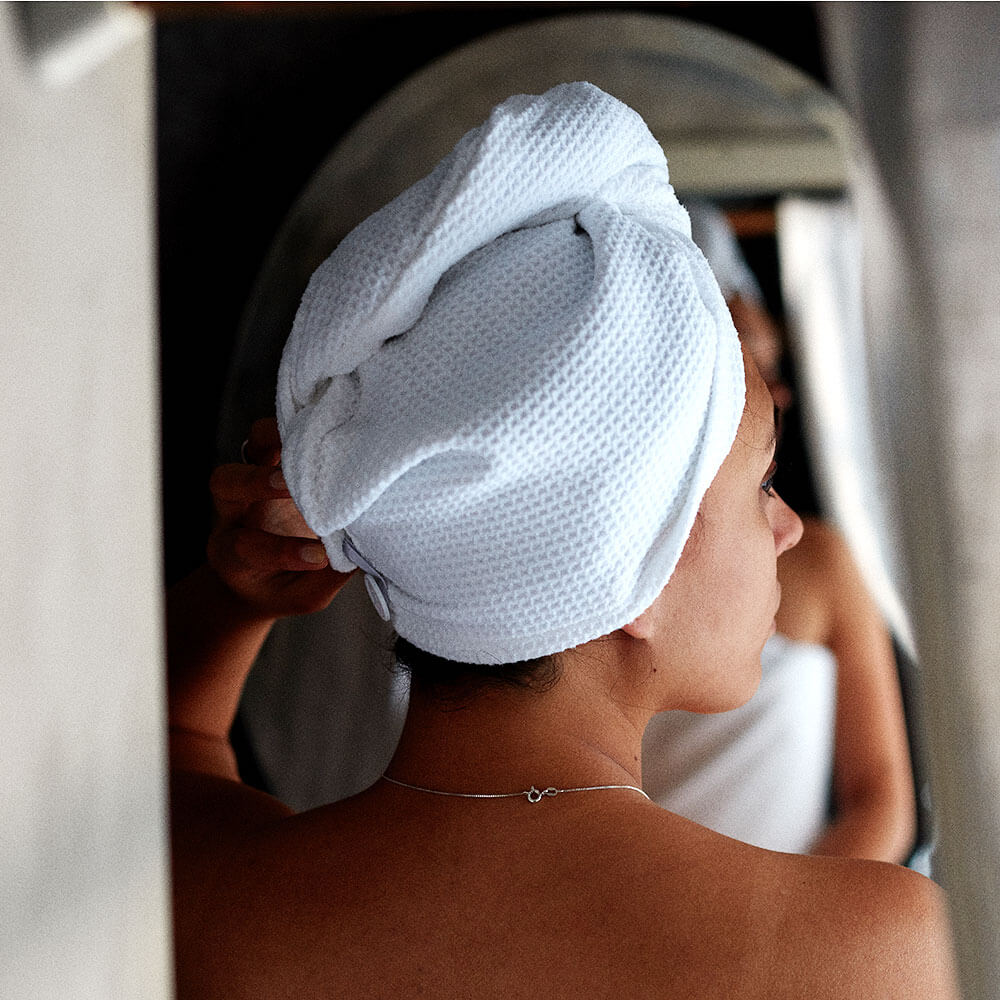 source: smartmicrofiber.com
In conclusion, we'd like to re-affirm that using only the best dry shampoos for oily hair is safe to use and harmless if used judiciously. We'd also like to maintain our statement that dry shampoo can never take the crown from wet shampoo. It is mandatory to make use of liquid shampoo and wash your hair thoroughly every once in a while. Dry shampoos exist only for added convenience and in no way should be used as an alternative to wet shampoo.
At the end of the day, shampooing is a fun activity to do, why would someone risk losing their hair just because they were too lazy to shampoo twice a week? It doesn't sound realistic enough to be true. See more hair tips at liveenhanced.