There's a reason why we choose upscale restaurants so often for our first dates: it's a well-known fact that people simply look better under elegant restaurant lights.
It might feel like an unexplainable phenomenon, but it all comes down to the magic of good lighting. Many restaurants have mastered the art of producing ambient, flattering lighting that makes their diners look and feel great, and this can be a reality for any kitchen or dining room as well!
With the right lighting, every dining experience can feel like a special occasion, even from home. Here are some common techniques and products that take inspiration from restaurants and recreate that timeless glow:
Pendant lights
Pendant lights, also known as hanging lights, are one of the most popular trends in interior lighting right now.
For years, pendant lights have been the go-to lighting choice for all sorts of eateries, from trendy gastropubs to cozy cafes. Today, they are a popular choice for home decor, and especially for kitchens and dining rooms.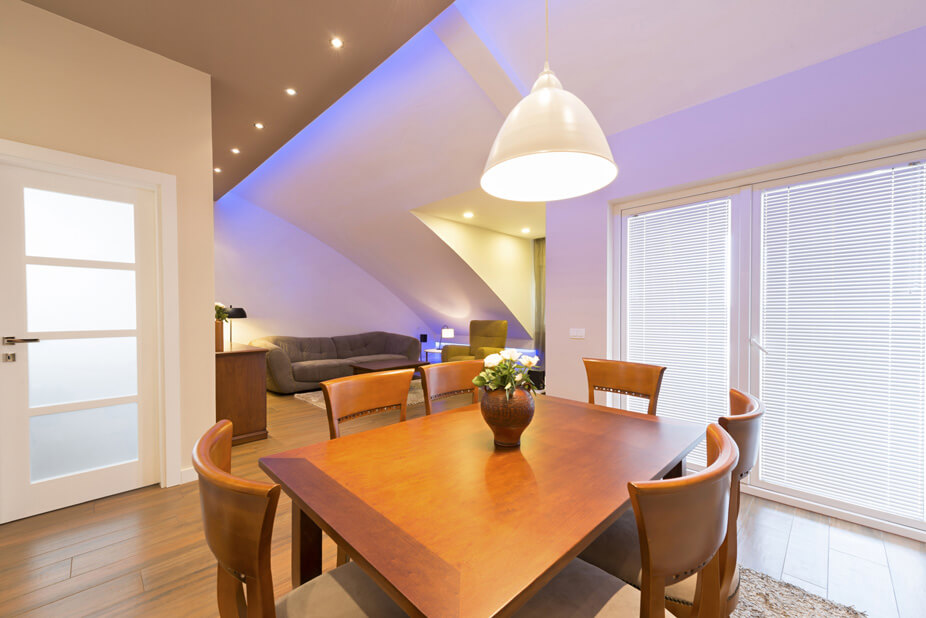 After having pendant lights installed, homeowners are often able to change up the pendants want, depending on the mood they're striving for. On their own, hanging bulbs offer a rustic feel that's right on trend, while more sophisticated options can offer a sleek and modern flair.
Underlighting
A neat visual trick used by many restaurants is called "underlighting."
With overhead lights, rooms can quickly become too bright, and highlight certain skin flaws like bags under the eyes. So, restaurants often only have one or two overhead lights, while the rest are "underlights."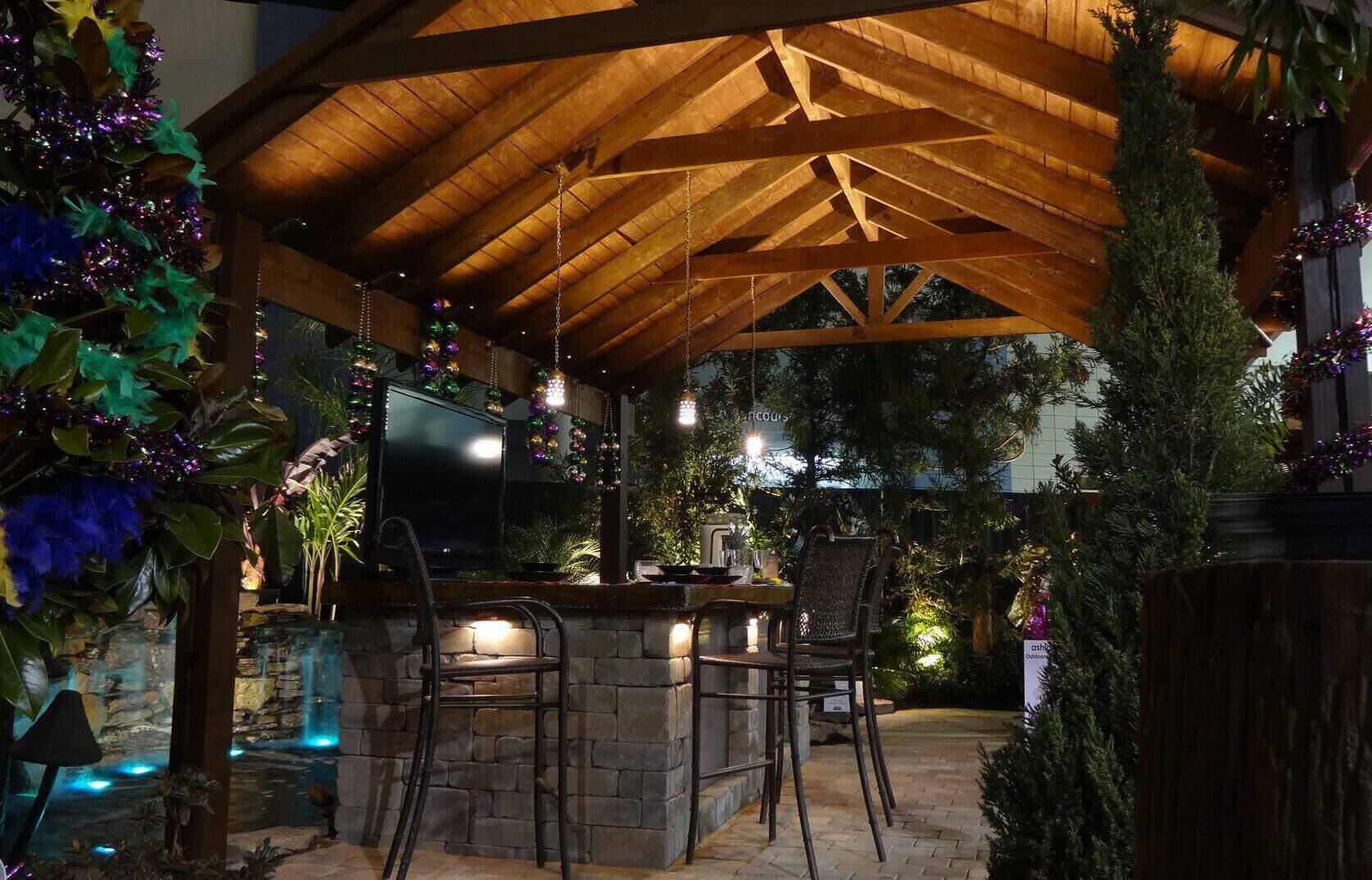 These lights are much lower to the ground than your typical overhead lights and are often fastened to the walls. This simple technique is powerful and can bring out features such as cheekbones and lips, while drawing attention away from blemishes.
A quick, easy way to underlight is to incorporate string lights somewhere in your kitchen, dining room or outdoor patio, as purchasing lamps and candles. However, for a truly authentic restaurant flair, the best choice is to consider lighting that protrudes from the walls—it may seem like a silly idea at first, but next time you're out to dinner, the restaurant will likely be using this very technique, and to much success.
When less is more
Great restaurants know that when it comes to lighting, more does not always equate to better. Regardless of where your lights are located, investing in dimmers is a great idea.
This simple strategy offers flexibility and allows you to change the lighting to match any mood, whether you're having a romantic dinner or bright, cherry breakfast on a sunny morning.
If lighting renovations are in your future, consider spreading your lights apart– this creates a warm, flattering glow while also illuminating every part of your dining room.
Toronto Electrical contractors Hotwire Electric helps many residents for there ideal dinning room lighting. Contact them and get a free evaluation.
Final thoughts
 If ambience is something your kitchen or dining room is sorely lacking, then there are easy, on-trend solutions you can try. By looking at your favourite restaurants, pubs, and cafes as a source of inspiration, you can end up with lighting that makes you happy to stay home and cook.