Mykonos is a renowned summer destination that stands out among the Greek islands for its beautiful sandy beaches, vibrant nightlife, and fascinating historical sites. Known for its unique Cycladic architecture, it's a place that caters to every traveler's taste, offering a blend of leisure and adventure. Spending your summer here will provide endless opportunities for relaxation, fun, and cultural exploration.
How to Plan Your Trip
Securing flights and accommodation well in advance is crucial for a hassle-free trip. Mykonos is well-connected to major European cities through its international airport. You can find direct flights or connecting flights via Athens. 
For a more adventurous journey, ferries are available from Athens and other nearby islands, offering a scenic ride across the Aegean Sea. Accommodations in Mykonos range from budget-friendly hotels to luxurious resorts, so there's something for every traveler's preference and budget.
Villa Rental – The Ace VIP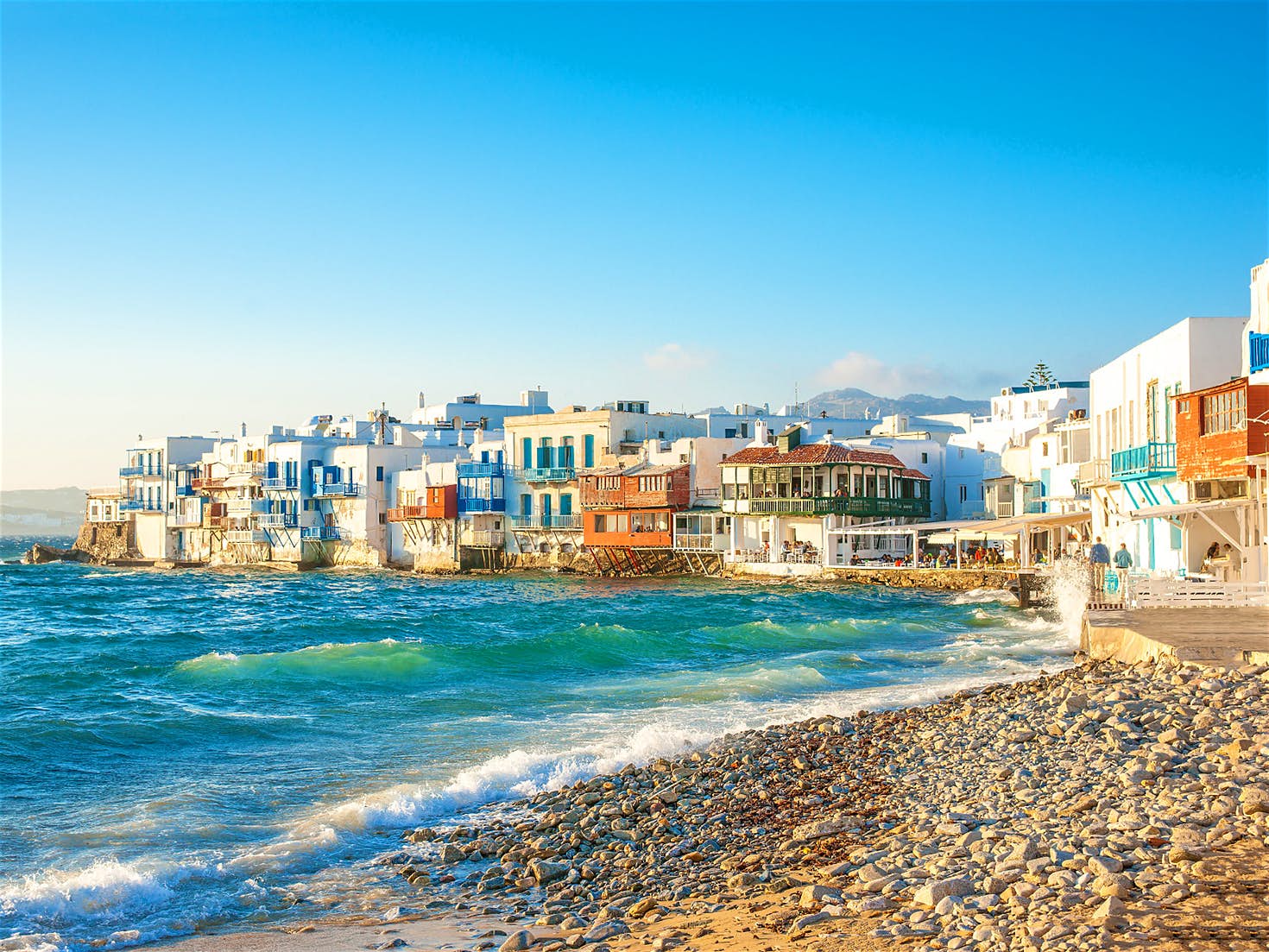 source: pinterest.com
For an unmatched experience, consider renting a luxury villa through The Ace VIP. Catering to groups of all sizes, they provide ocean-view villas with modern and stylish amenities. Every villa is furnished to perfection, ensuring comfort and elegance.
The Ace VIP's concierge services take the experience to the next level. Imagine having a private chef to prepare gourmet meals to your liking or a chauffeur to drive you around the island. 
Looking for a private party or a relaxing day at sea? They can arrange yacht rentals and even charter jets for quick travel. Everything you need for a dream vacation is at your fingertips with The Ace VIP.
Activities and Sightseeing
Planning your activities ensures that you make the most of your stay. Here's a detailed look at what you can do:
Beach Hopping: Mykonos has a wide selection of beaches catering to different tastes. Explore family-friendly Ornos Beach, lively Paradise Beach for parties, or Agios Sostis for a more secluded experience. Many beaches offer water sports like windsurfing and jet skiing.

Historical Exploration: Visit the Archaeological Museum of Mykonos or take a day trip to the island of Delos to witness ancient ruins. Walking tours are available to guide you through the island's rich history.

Culinary Adventures: Mykonos offers a plethora of dining options. Book a cooking class to learn traditional Greek recipes or explore local markets for fresh produce and specialties.

Nightlife and Entertainment: From famous clubs like Cavo Paradiso to cozy seaside bars, there's a place for every music and dance lover.

Outdoor Activities: Hiking, cycling, and diving are just a few of the outdoor activities available. Explore the island's natural beauty at your own pace, or join guided tours for a more structured experience.
Planning a trip to Mykonos isn't just about booking flights and accommodations; it's about crafting an experience that resonates with your interests and desires. 
With a diverse range of activities, world-class villas from The Ace VIP, and the island's natural charm, you're on your way to an unforgettable summer in Mykonos.
What to See and Do in Mykonos – From Beaches to Landmarks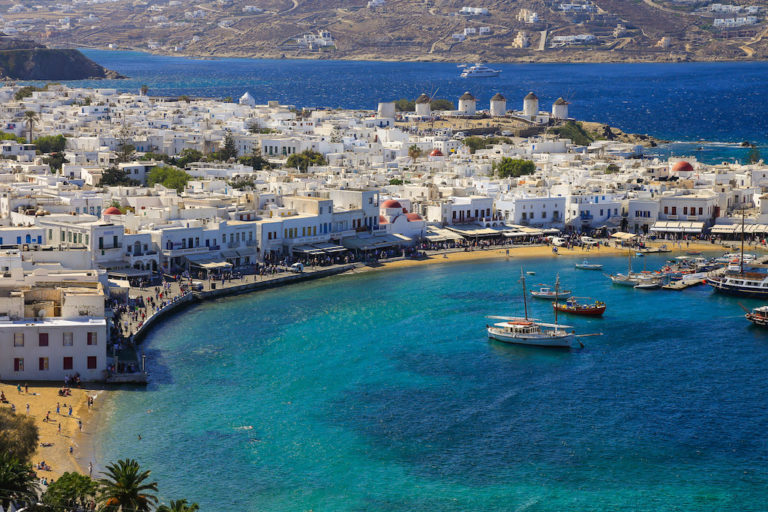 source: pinterest.com
Mykonos boasts an array of stunning beaches, each with its unique charm:
Paradise Beach: A favorite among party-goers, Paradise Beach is home to lively beach bars and clubs. It's an ideal place to enjoy music, dance, and cocktails on the sand,

Super Paradise Beach: Known for its crystal-clear waters, Super Paradise offers energetic beach parties and quieter relaxing spots. It's also LGBT-friendly and celebrates diversity,

Elia Beach: For those seeking a more tranquil experience, Elia Beach provides a serene setting. It's a great spot for sunbathing, swimming, and enjoying the coastline's natural beauty,

Agios Sostis: For an even more secluded experience, head to Agios Sostis, a hidden gem free from beach bars and crowds.
Visit the Windmills
The iconic windmills of Mykonos are a must-see. Located in Chora, they date back to the 16th century and were once vital to the island's economy. 
Today, they provide a beautiful backdrop for photos and offer a glimpse into the island's history. Some windmills have been restored and turned into museums, allowing visitors to explore their interior.
Experience the Nightlife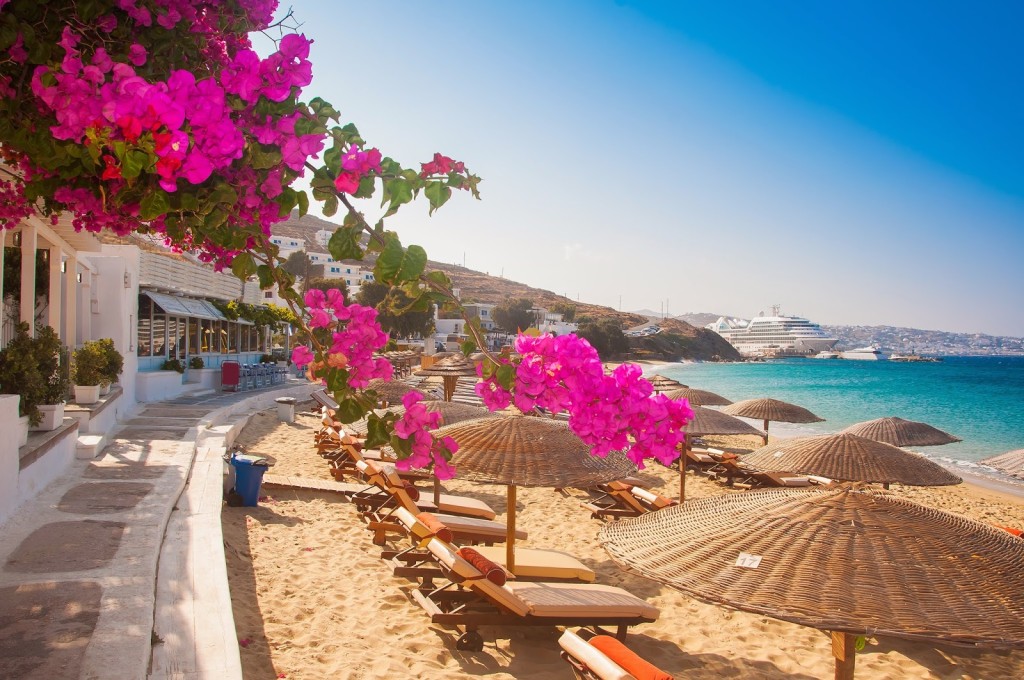 source: pinterest.com
Mykonos is famous for its bustling nightlife, offering something for everyone:
Beach Bars: Enjoy sunset cocktails at beach bars like Tropicana or Scorpios, where the atmosphere transitions from relaxed to lively as the night wears on.

Elegant Clubs: Dance the night away at clubs like Cavo Paradiso or VOID, where international DJs spin the latest hits.

Traditional Taverns: For a more authentic experience, visit local taverns where you can enjoy Greek music and dance.
Taste the Local Cuisine
Mykonos' culinary scene is rich and diverse:
Traditional Tavernas: Visit local tavernas to enjoy fresh seafood, moussaka, or a classic Greek salad with some local wine,

Fine Dining: For a more upscale experience, several gourmet restaurants offer modern twists on traditional Greek dishes,

Street Food: Don't miss out on trying gyros or souvlaki from street vendors for a quick and tasty meal.
Take a Historical Tour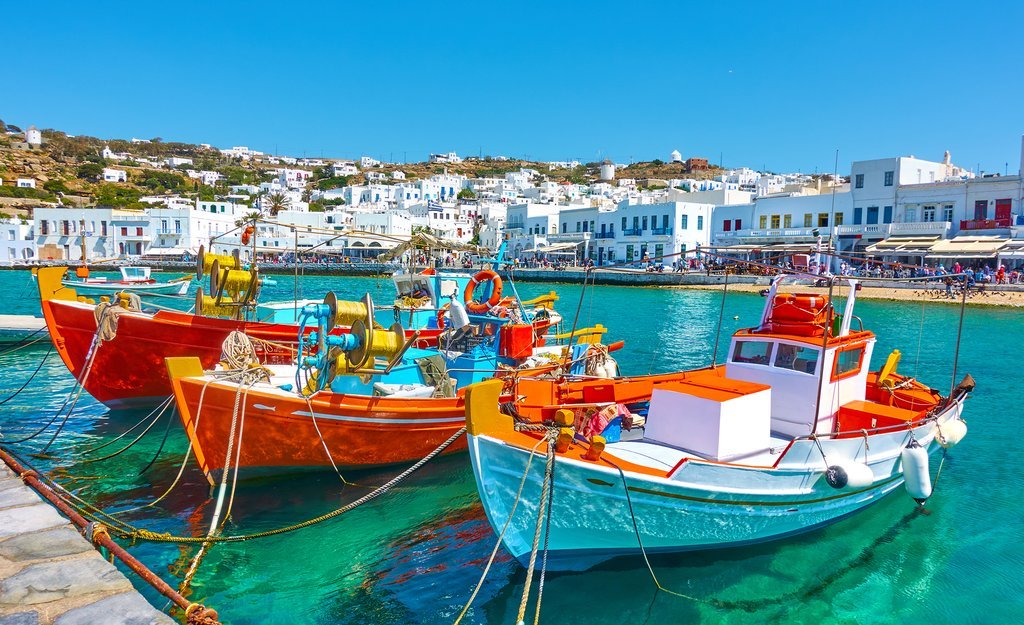 source: pinterest.com
Mykonos offers several opportunities for historical exploration:
Delos: A short boat ride from Mykonos, Delos is a UNESCO World Heritage Site and offers insight into ancient Greek civilization. Explore the ancient ruins, temples, and theaters,

Mykonos Town: Wander the narrow streets of Mykonos Town, visiting the Archaeological Museum, Folklore Museum, and Maritime Museum to learn more about the island's heritage,

Churches and Monasteries: The island is dotted with beautiful churches and monasteries, such as Panagia Paraportiani and the Monastery of Panagia Tourliani, each with its unique architecture and history.
Whether you're a history buff, beach lover, food enthusiast, or party-goer, Mykonos offers activities and sights to keep everyone entertained and enchanted. Embrace that diversity and immerse yourself in this remarkable island's vibrant culture and natural beauty.
Make Mykonos Your Next Summer Destination
Mykonos offers a rich and diverse experience that is hard to match. From its stunning landscapes to its lively atmosphere, it promises a memorable vacation. 
The option to rent a villa through The Ace VIP can further elevate your experience, ensuring comfort and luxury throughout your stay. Make Mykonos your next summer destination and immerse yourself in all that this enchanting island has to offer.