Medical imaging technologies like CT and MRI have become more accessible and accurate in recent years. Yet radiology has become the foundation of modern medicine, improving diagnostics, treatment, and prognoses.
The volume of patients and data is causing unprecedented challenges. In particular, the number of Digital Radiologist (DR) trainees entering the workforce increased by 2.5% between 2010 and 2020, compared to 34% in adults over 65.
Medical imaging faces a looming crisis, but technology is helping medical professionals on multiple fronts.
 PACS for Improving Access and Reducing the Burden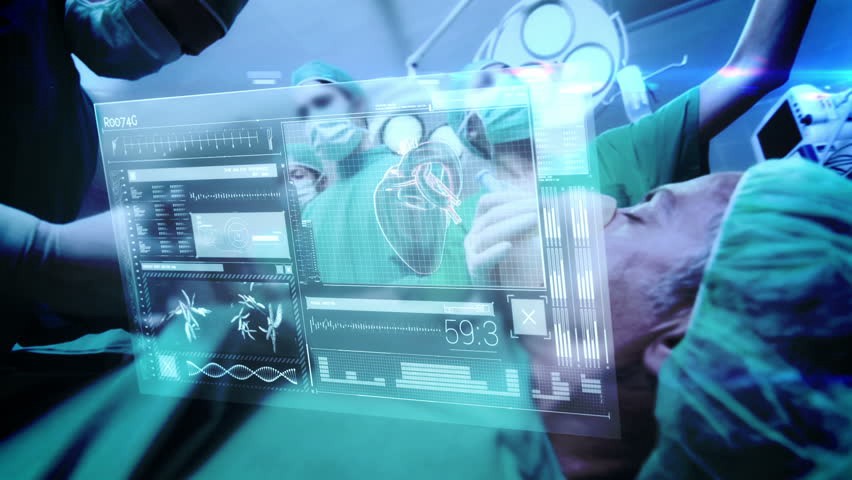 source: pinterest.com
The medical industry generates more data than ever. According to one estimate, every patient generates nearly 80 MB of imaging and EMR data. It poses a severe problem for hospitals, clinics, and other medical facilities.
 The array of data also presents challenges for collaboration. PACS systems provide medical professionals with scalable, customized solutions for economical storage, rapid image retrieval, and access to images through both cloud and hybrid systems.
To learn more about the impact being made by PACS systems, visit Novarad to find out more.
Artificial Intelligence (AI)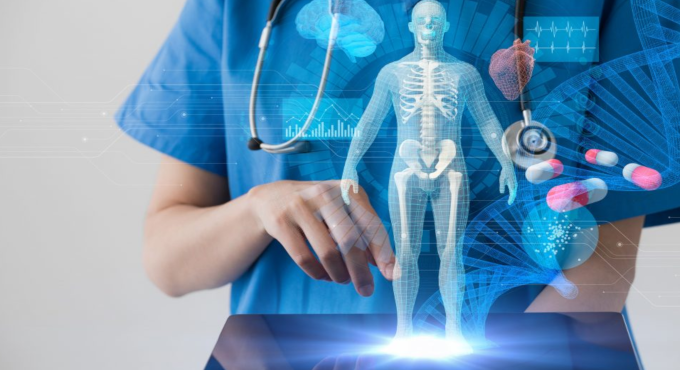 source: pinterest.com
AI has demonstrated its strength in analyzing visual images. Radiology is best positioned for significant disruption, with an array of AI-powered tools transforming medical imaging.
 For example, Stanford University has developed a deep learning algorithm for analyzing chest x-rays to diagnose pneumonia cases.
AI adoption is helping to ease the workloads of radiologists by supporting them in making accurate diagnoses faster. While AI is not expected to replace human radiologists, faster and more accurate guidance can empower radiologists to increase their workload without compromising quality.
AI already threatens to disrupt a range of industries across the world. Ethics experts are expected to maintain a tight grip on how it's integrated. For example, it's largely prohibited for AI alone to make medical decisions that affect humans.
 With AI rapidly advancing, it will continue to form a cornerstone of medical imaging and the wider radiology profession in the years to come.
Teleradiology
source: pinterest.com
Teleradiology is another growing field supporting professional radiologists in easing their workload. Faster telecom infrastructures and advanced PACS systems enable more imaging analysis to take place online.
Balancing workloads between medical facilities through teleradiology can increase efficiency and productivity. Likewise, teleradiology allows more professionals to collaborate remotely. Using teleradiology within imaging simplifies getting second opinions from specialists and engaging in the collaborative care model.
However, teleradiology also raises concerns over data security and patient privacy. Experts have highlighted the need for medical facilities to upgrade their security infrastructures to protect patients and continue meeting their HIPAA compliance obligations.
 Workflow Orchestration
Bottlenecks caused by a lack of staffing are a significant challenge within the medical imaging niche. Adopting workflow orchestration technology is viewed as a potential solution to this problem.
The purpose of workflow orchestration is to optimize efficiency within teleradiology settings. Facilitating better collaboration across facilities enables the healthcare industry to optimize its manpower for superior patient outcomes.
3D Imaging
source: pinterest.com
3D visualization produces higher-quality images with multi-dimensional visualization. Creating alternate scanning layers can generate more versatile images, making it more straightforward for radiologists to diagnose complex cases.
The capacity to generate 3D images is beneficial for analyzing parts of the body requiring more detailed analyses. Extra imaging layers are often vital for a proper assessment. For example, soft tissues and diagnosing tumors are two places where 3D imaging can make medical imaging more valuable.
Look at the tomosynthesis field, and there's already a massive shift from 3D mammography. Capturing images from different angles allows medical professionals to build up a fuller picture of what's going on within the patient's body.
New 3D imaging technology is already being combined with peripheral pointing devices. These devices can interact with 3D images to rotate and create cross-sections for enhanced visualization. Doctors and surgeons are already using them to plan out upcoming procedures.
Augmented Reality (AR)/Virtual Reality (VR)
Radiology processing tools are at the heart of medical imaging. Integrating new and improved AR and VR technologies is improving digital medical content. Enabling AR/VR on images makes it easier to communicate and collaborate.
Physicians are also creating medical images differently. Recently, there has been a growing proliferation of head-mounted devices using AR and VR to provide intuitive control and custom interfaces.
These head-mounted devices, such as 3D glasses or VR headsets, can take pictures and analyze existing images in real-time. Using these tools enables radiologists to obtain precise anatomical details through rotation and zoom features to take a better look.
Similar devices may also be repurposed as part of the pre-surgical planning system by using AR as a virtual tool. Tools that provide 3D holograms on the body enable surgeons to pinpoint their targets quickly and accurately, reducing adverse surgical outcomes.
The future of AR/VR devices is bright, with various potential applications expanding far beyond medical imaging. Progress has never been faster, leading to even better patient outcomes.
Conclusion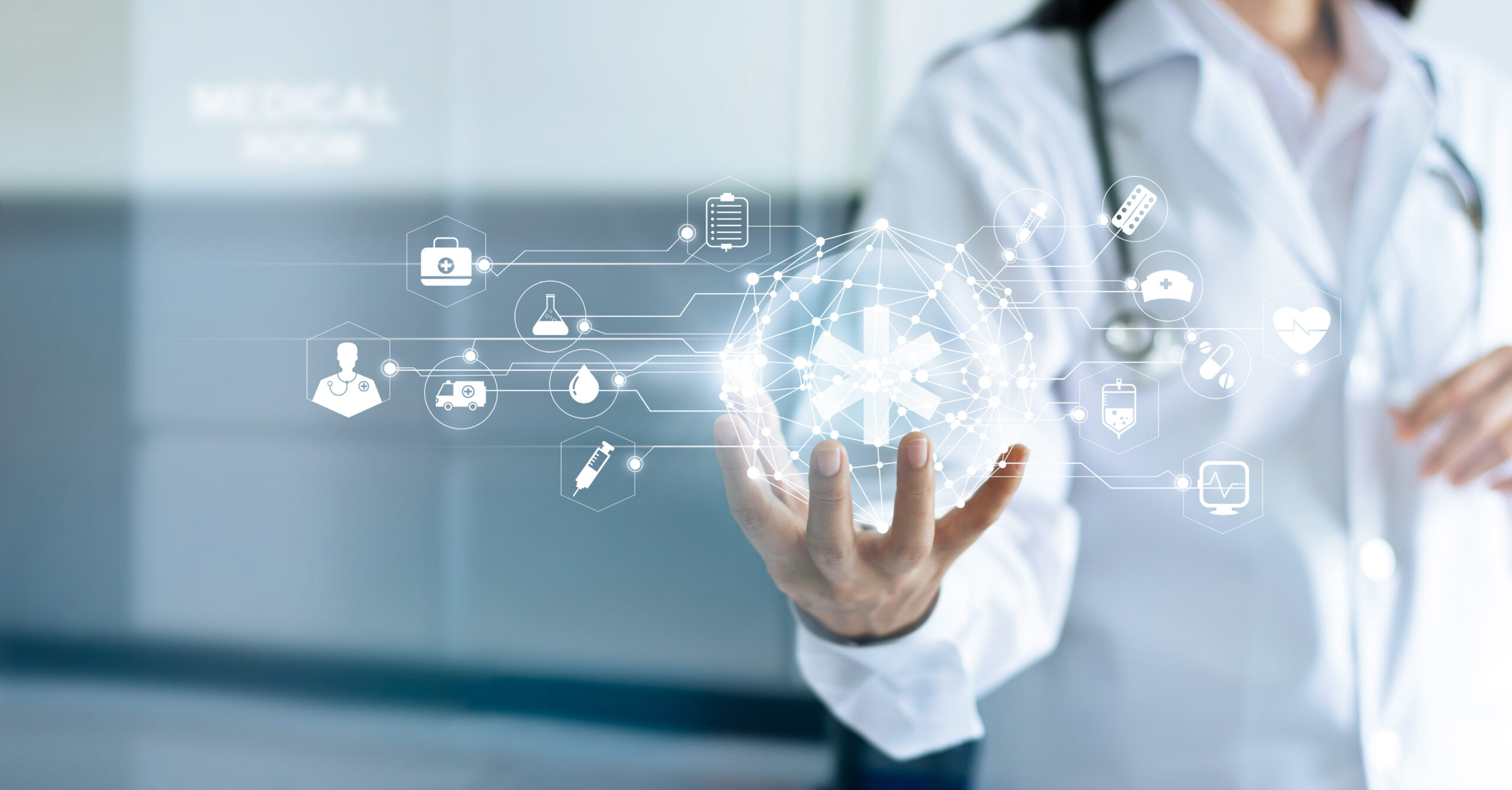 source: pinterest.com
New technologies are improving the way medical images are analyzed by radiologists everywhere. However, the primary benefit of many of these technologies is how they overcome the natural challenges facing the medical industry as a whole, such as a lack of manpower.
As next-generation technologies continue to take hold, professionals and medical facilities must invest time and capital into embracing and integrating these advancements to support their patients.
Which technology do you believe will have the most significant impact on the medical imaging niche?