You love your backyard but want to make it more attractive? Well, it is a good idea, as a well-planned and maintained outdoor space not only looks great but is a great selling point for your potential buyers as well. The good news is that with just a little creativity, you can make magnificent transformations in your backyard without spending a fortune.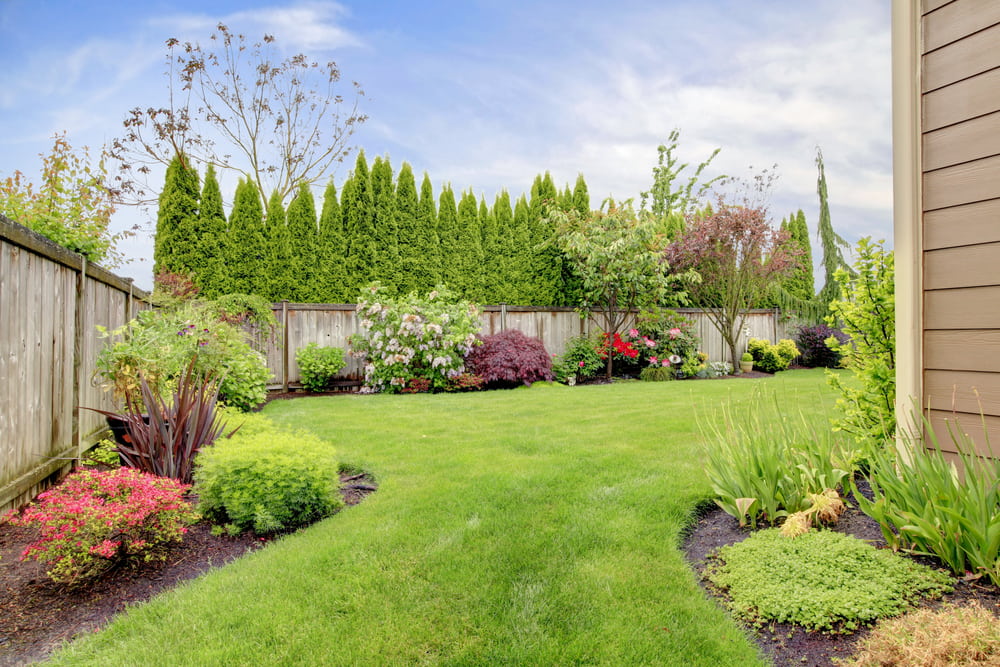 source:capitaljunk.ca
Whether it is a small backyard or a larger one, a well-kept space is much more enjoyable and entertaining. Great landscaping designs and ideas can transform any backyard into a beautiful outdoor space. Here are a few steps on how to make your backyard more attractive.
Clean up the backyard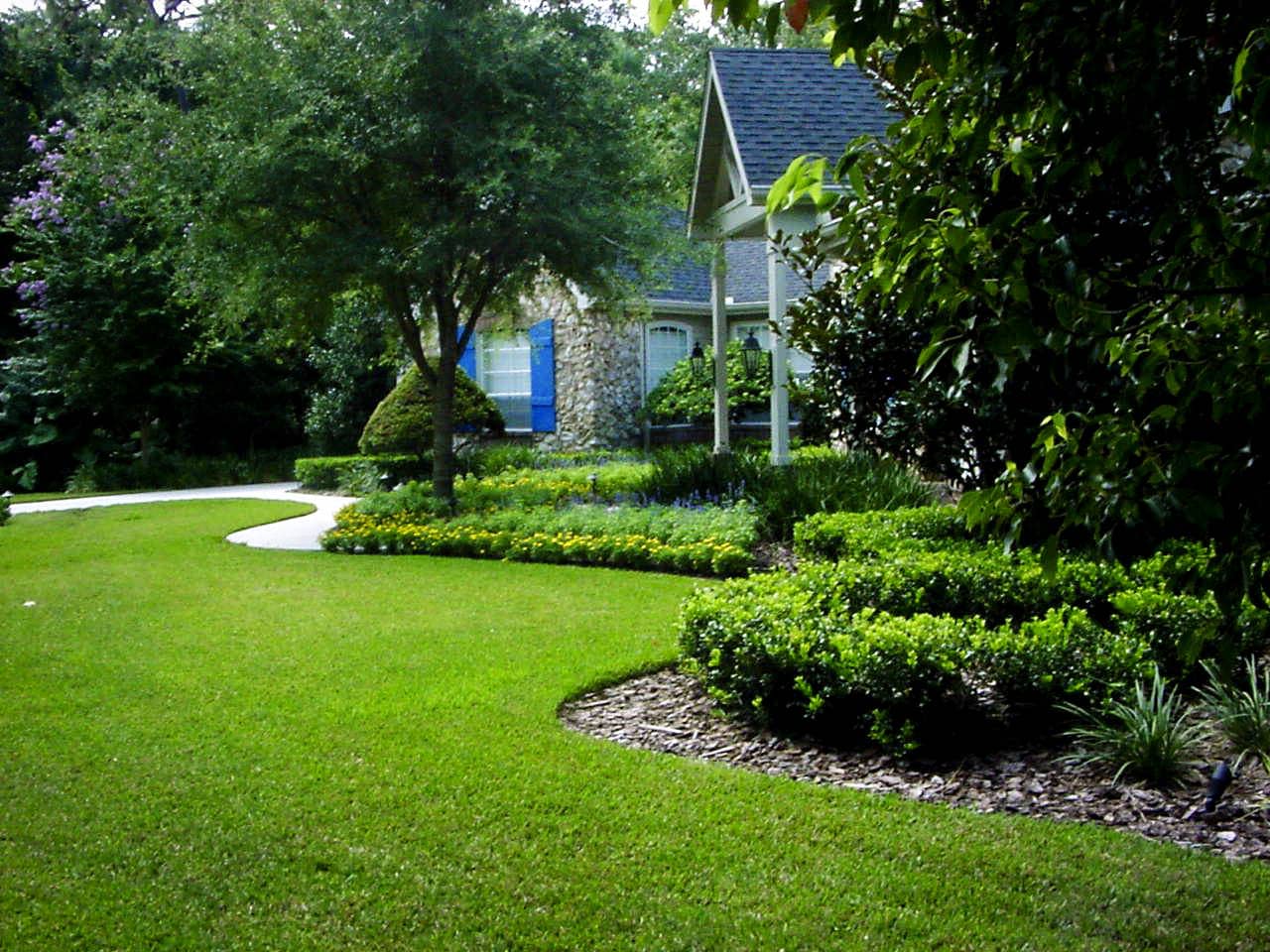 source: propertysansar.in
Before you start doing anything, It is essential to clean up the yard. Clean up any clutter and get rid of all those elements and objects that you think are making the place untidy.  The grass may need to be cut off, and features like flower beds and walkways may need to be tidied. There might be weeds or unwanted plants growing in all these areas. Take care of all these and tidy up space. A clean and attractive space is the first sign of a good backyard.
Define an entrance
source: wauchopegazette.com.au
Plan how and where you would like to decorate the entrance, and there are a number of ways to do so. You could add a welcoming spot made of evergreens or install well-marked signage that says welcome. There should be a direct visual connection at the entrance point. There should be a well-maintained and clearly marked path to the entrance. You might need some tools like a wood chipper from a gas wood chipper manufacturer to shred wood from trimmed branches and create a pathway with it to define the entrance.
Flowers, Vegetables, and herbs
source: seattleurbanfarmco.com
Integration is the key when planning a landscape. So, make sure to know where and how you plan to place those flowers, vegetables, herbs, and trees. You could look for innovative ideas to grow those herbs or flowers. For example, you could grow them in pots or in a spiral or in coffee cans. They not only look attractive but also save the environment. You could even grow herbs in a mason jar. You can stack up the flower pots or use window boxes to grow flowers and herbs.
 Textures and contrasts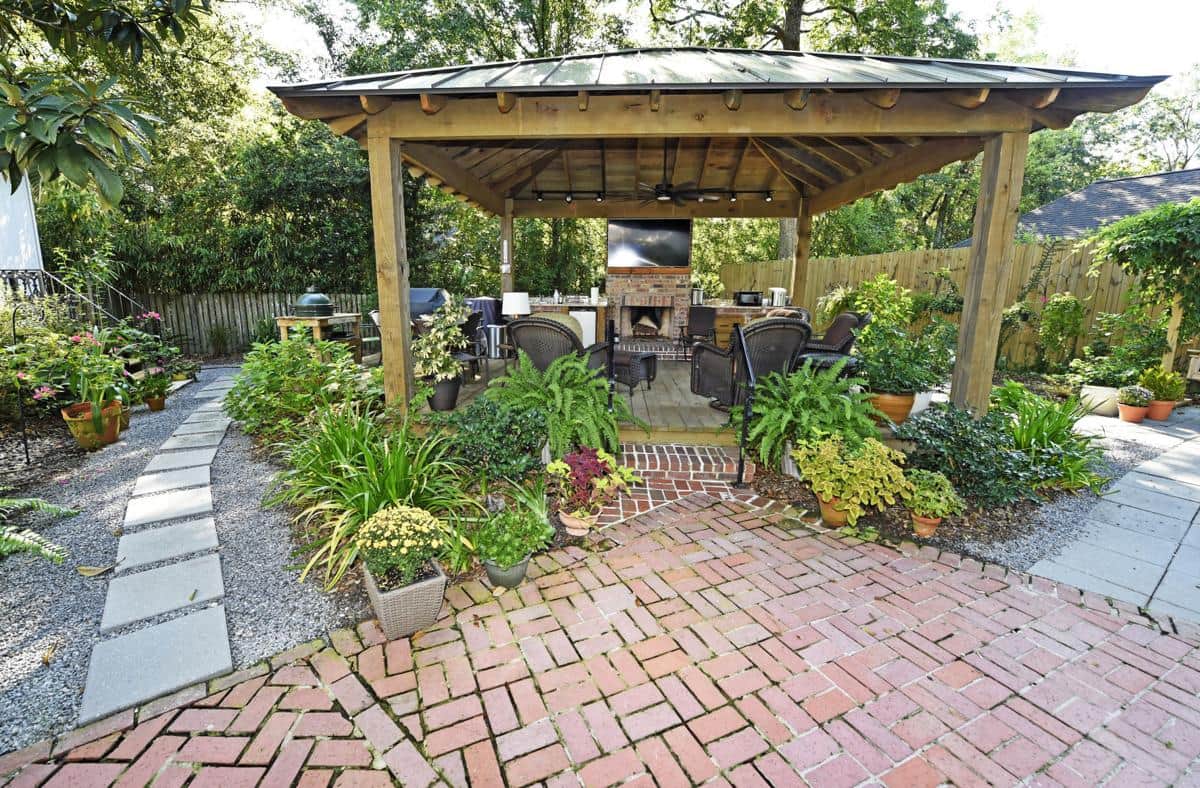 source: theadvocate.com
What makes any landscape attractive is the contrast created with textures and colors. So, pay close attention to foliage texture and colors when landscaping the backyard. Use flowers carefully so that they create a beautiful contrast in the backyard. You can use leafy perennials and eye-catching textures for vibrating contrast of textures. Plant flowers of different shapes, sizes, and forms to create an exciting mix and texture for your backyard. Create a carpet of textural foliage and flowers in your backyard. Black foliage creates a unique look in the backyard. A backyard decorated with colored shredded wood also looks fantastic. You can create it on your own using a wood chipper hired or bought from a reputed wood chipper manufacturer.
Focus on the fence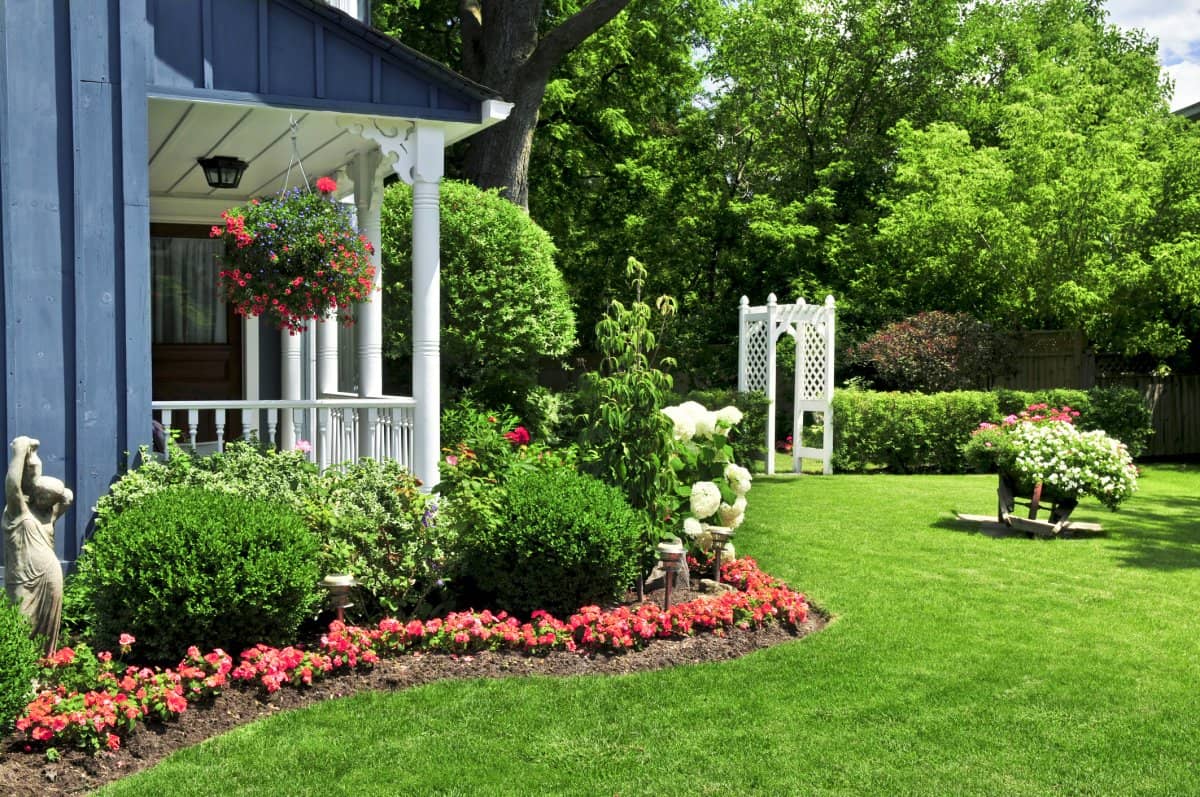 source: usnews.com
Do not ignore the fence as you can do a whole lot there. You could utilize the valuable fence space and use it as a canvas for the garden.  Add a white picket fence to represent that American style home or use reclaimed wood for that small-town look. A chain-link or wire fence or a fence made of solid tiles are also popular. It is also not uncommon to see a wrought iron fence is installed in the backyard.
Small outdoor living area
source: swinkscreations.com
Designate one corner of your backyard as a patio and decorate it accordingly. With strategically placed chairs and planters, you could easily change one corner into a comfortable space. Create a strong space for entertaining with the help of a wood chipper.  Hire one from a wood chipper manufacturer. Use lights for decoration as well as to add that warm glow to your outdoor space.
A fountain
source: surroundslandscaping.com
What adds life to any backyard is a small fountain, as a small water feature can indeed make a significant impact on the overall look and feel. You could create a rustic fountain made of wooden barrels. Look for a suitable chipper from a wood chipper manufacturer to do the needful creation. Utilize the vertical space of any corner to place the fountain. You can also add a small water feature in the middle if you think there is no space for a fountain on a wall or in a corner.
Unique features
source: thetoddgroupinc.com
What can make your backyard look special is if you add some unique features? Make good use of tools from a wood chipper manufacturer to create a tree stump planter where you can grow some flowers. You can create crates with wood planks and stock them up to make a vertical garden. Another good idea is to create succulent wall art and give an enchanting look to your backyard.
Decorative table and chairs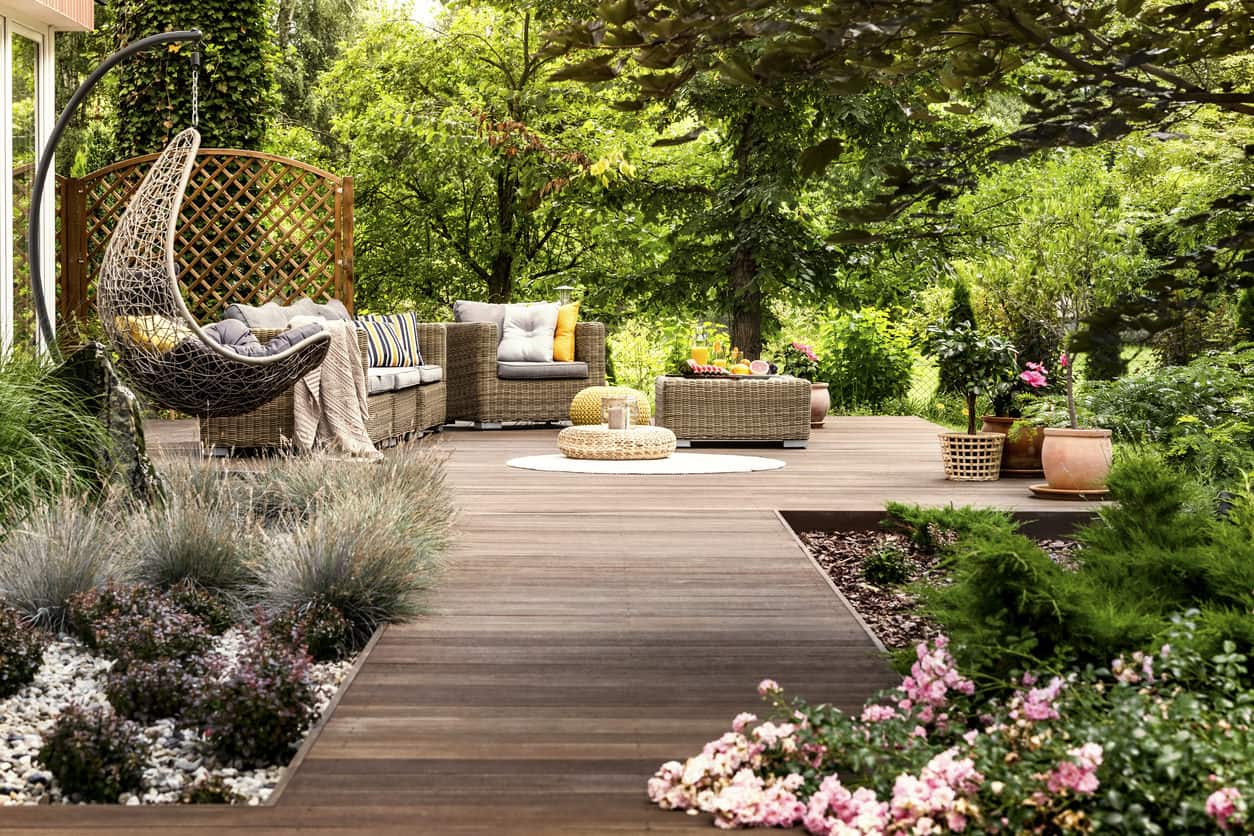 source: chicagocrs.org
You may also like to know about  How to Keep Your Backyard Clean and Neat
Place attractive tables and chairs in the backyard to add to the welcoming look. You should feel like sitting in the backyard and look at the greenery around and smell the flowers. You can go online to look for new ideas when it comes to choosing furniture for your backyard. Redefine your backyard and the way you spend time outdoors with suitable furniture. Let your backyard be an extension of your living space, where you can hold barbecues and entertain family and friends.
Elements of height, lines, and curves
source: thespruce.com
Add different elements of height, lines, and curves in your garden to make it interesting and keep your guests guessing. However, you can use those elements if you really have a large backyard. For example, you can add Roman pillars in between or create concrete columns to add surprise and mystery. Taper the space to create an illusion of ample space within the backyard.
Stay Organized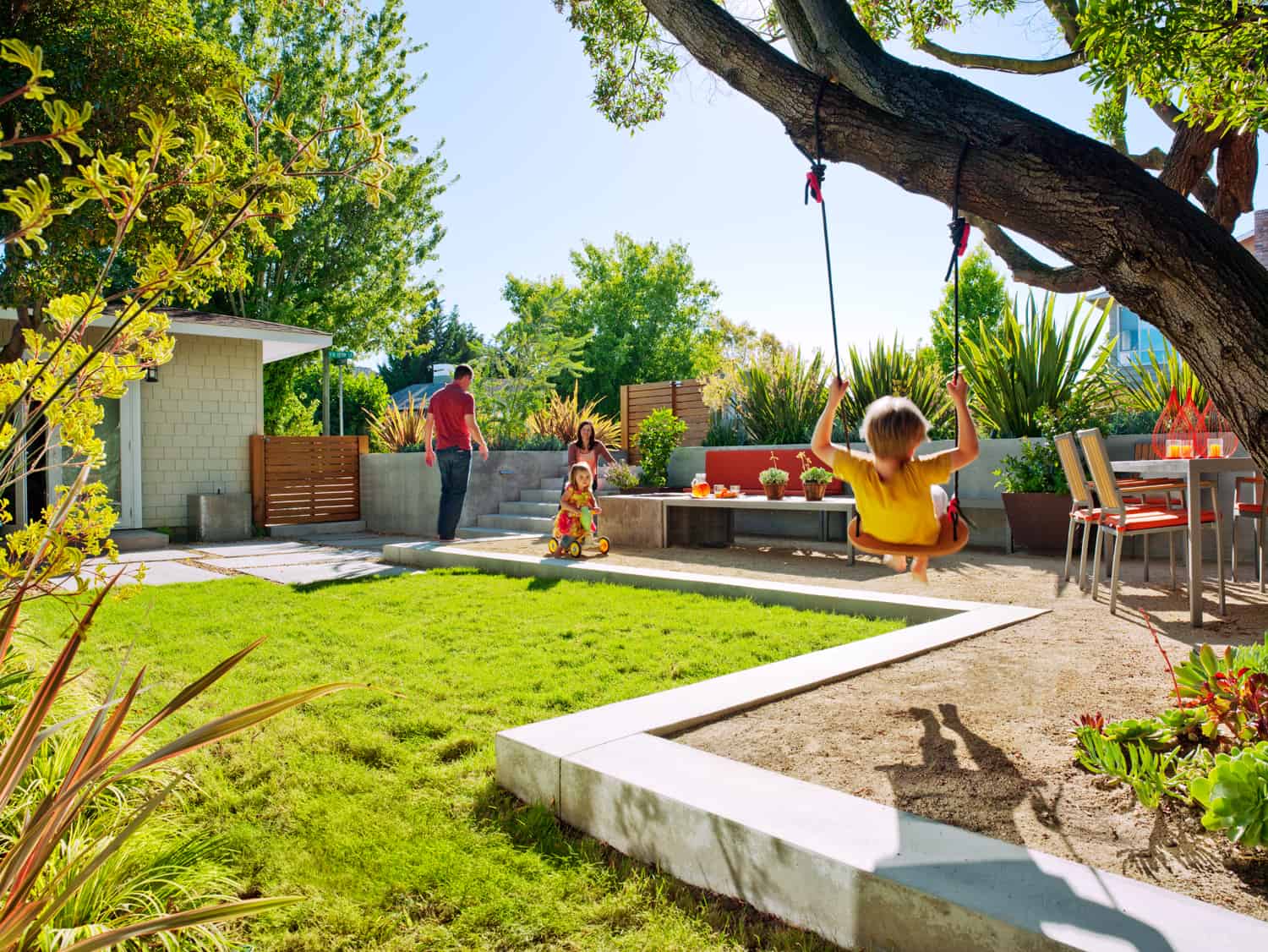 source: sunset.com
Get rid of any clutter and make sure that the backyard stays clean and well maintained. Any tools from the wood chipper manufacturer or garden tools should be kept away in a tool organizer. Keep all tools in one place, and with a well-organized space, the backyard looks a lot more attractive, and it is easy to search for the item you need. It is a good idea to create a small shed in your backyard if there is space for your gardening activities. You can use the shed to store the bulky items that you need in the backyard.
Just follow the above-listed ideas to create a great outdoor space that is both attractive and enjoyable for your family and your guests.