Braids have evolved considerably over the years, and there are now a multitude of various variations that you must try out depending on your celebrations and emotion. There's a braided hairstyle for every occasion, whether you're at school, date, at the home, office,  the gym, or even a special day.
But Before you get to the good part, you should brush up on your basic braiding techniques. Thankfully for you, I have collected a tutorial on all of the different types of braids for women; that you will need to accomplish in order to become a hairstylist expert! So, here Live Enhanced explores some types of braids for women.
Classic French Braid 
source: hairmotive.com
The French braid is a timeless and graceful style that has stood the test of time. You should carry this braid to a simple brunch, the fitness center, or the business. Keep it straight for a more professional look, or add a few face-framing strands for a soft and romantic touch. You can also pair it with a half-up or half-down fishtail braid look, and French types of braids are a trendy hairdo for wedding guests. A French type of braids for women is an awesome choice for any scenario!
Reverse French/Dutch Braid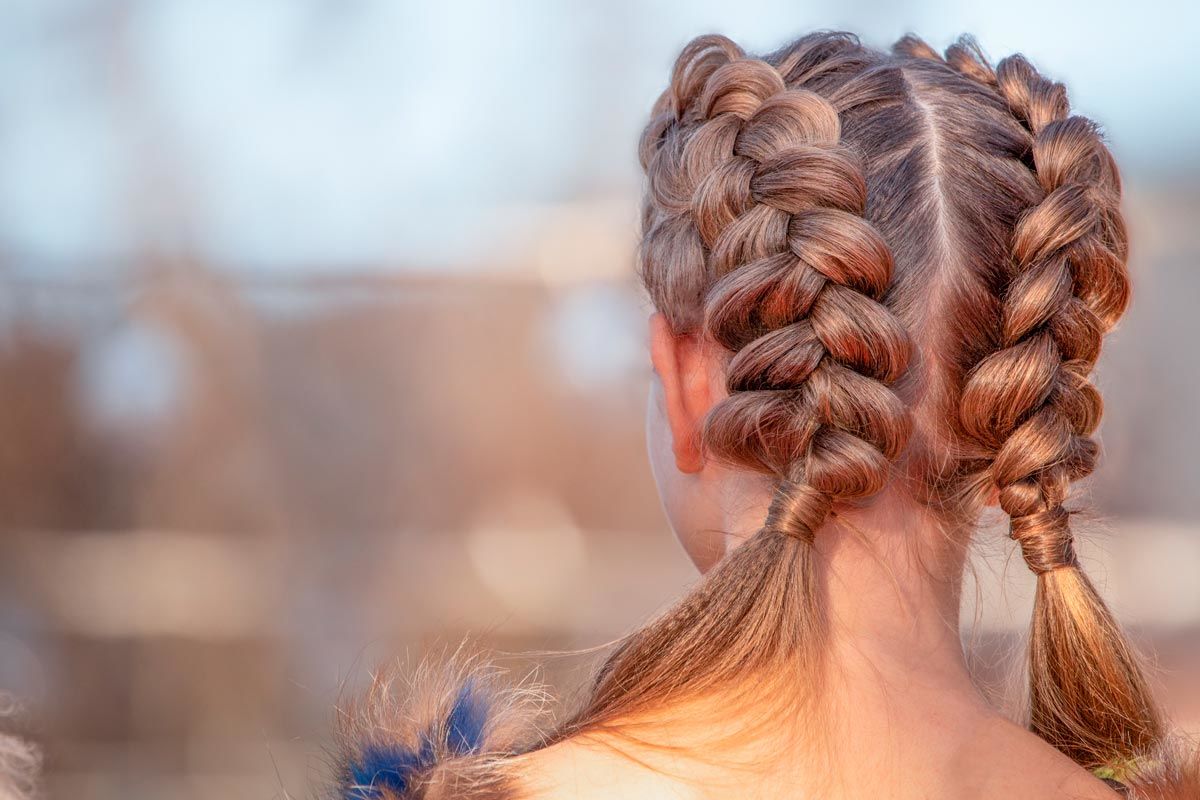 source: lovehairstyles.com
Dutch braids are a throwing braid technique, which means your hair will flare out rather than lie flat on your head. It's a conventional three-strand method, so if you're used to making a regular plait, the Dutch braid will look familiar. Since both plaits demand you to gradually add portions of hair, the Dutch braid is also known as the 'reverse French braid.' It's a terrific method to dress up a normal plait hairstyle or to make double braids and crown types of braids for a formal event.
Beyonce Lemonade Braid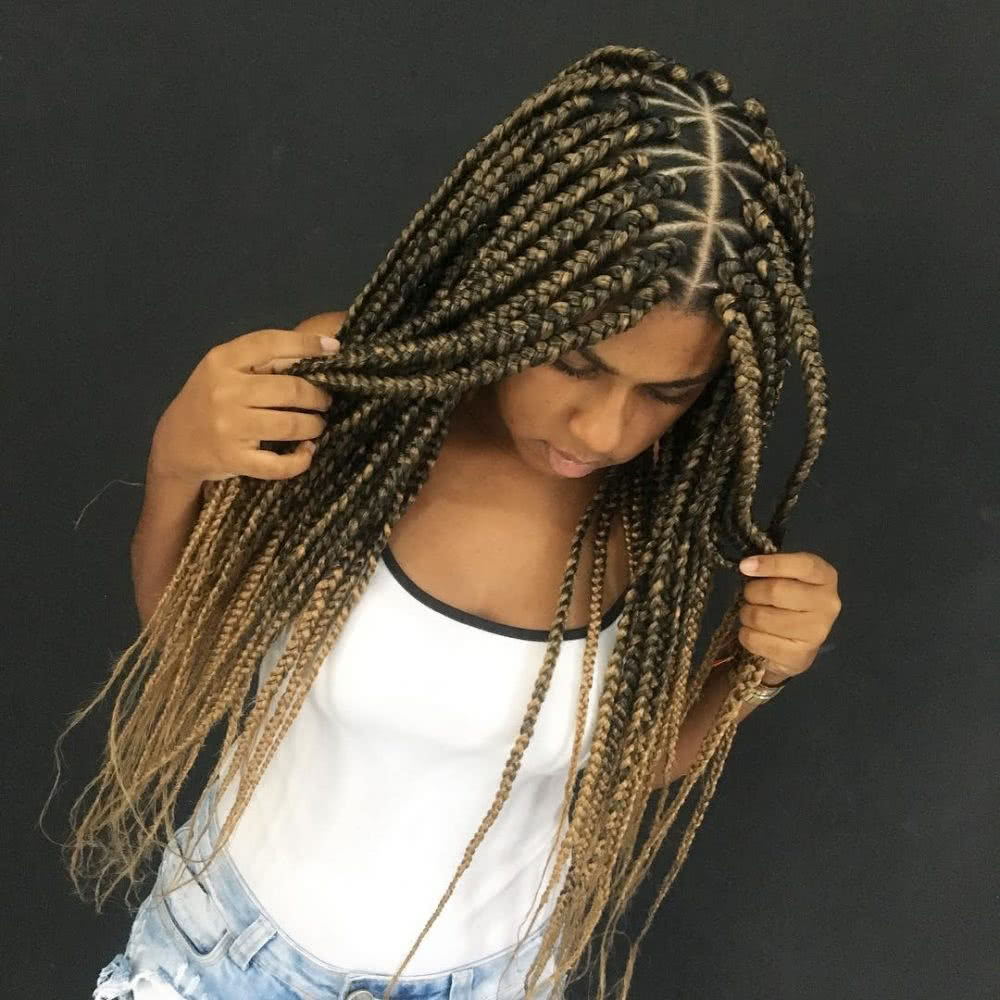 source: pinterest.com
Beyoncé popularized lemonade braids iconic by wearing them on the cover of her blockbuster hit album Lemonade. The technique entails making tidy, uniform, and tight cornrows that run from left to right rather than directly back. Lemonade types of braids are versatile and easy to carry look. Since they can be of any depth & length, they will perfectly blend with other types of cornrow for ladies or you can enhance your hairdo with cute hair accessories.
Mermaid Fishtail Braid
source: hairstylesfeed.com
The fishtail type of braid is a festive vibe that brings a touch of boho to any attire. It's one of the simplest & easiest braids to make because there's no complicated pattern involved. To keep the braid from falling apart, part your hair into small portions; approx half an inch, and sustain it throughout the braid. You may start the fishtail at any point on your head by utilizing a French or Dutch braiding method, so it will work on both short and long hair. A twin fishtail is also an excellent method to get this appearance.
Extension Crochet Braid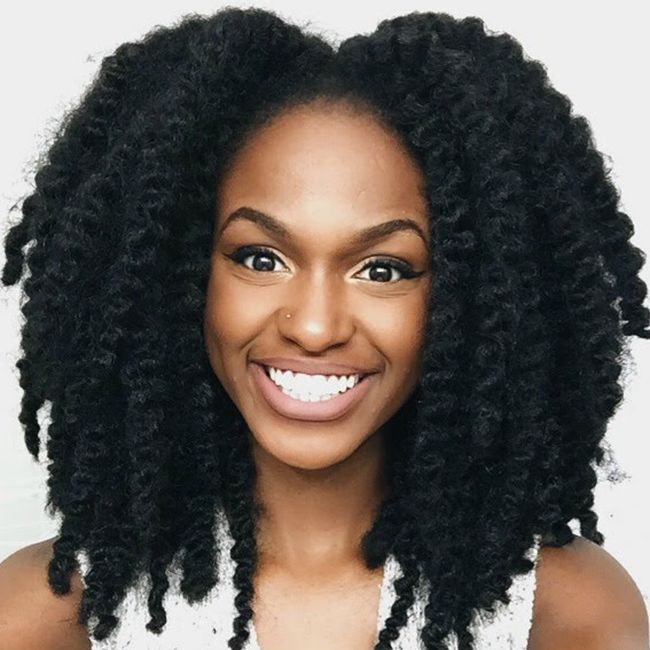 source: naturallycurly.com
The crochet style is one of the quick and effortless methods for creating extra-long braids. Crochet, like weaving, begins with twisting your hair into loose cornrows. This type of cornrow style work as the first step for crochet type of braids. Hair extensions are then threaded thru and secured with a crochet loop before being knotted into your desired braid style.
Rocking Knotless Braid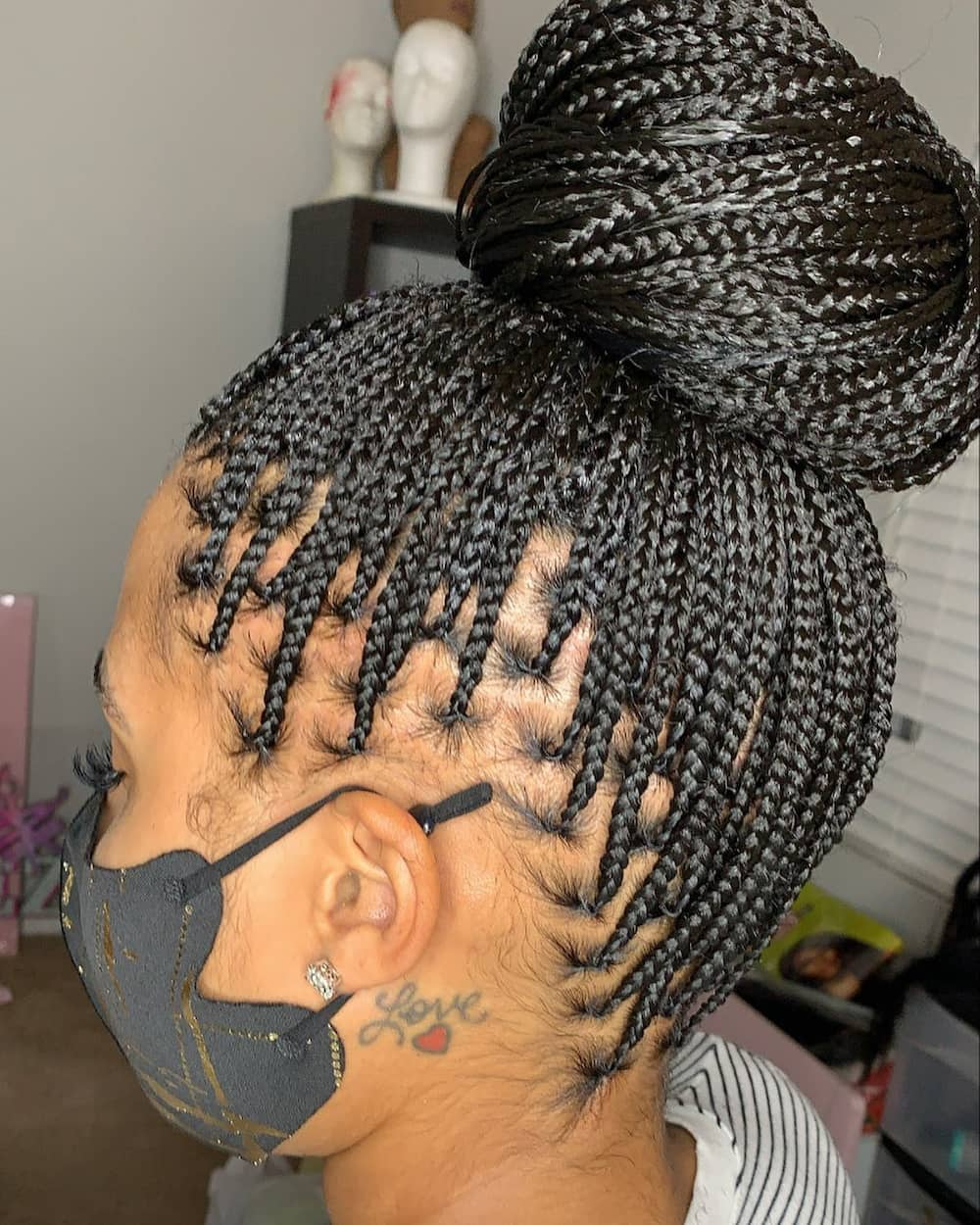 source: pinterest.com
Feed-in braids, often known as 'knotless' braids, are indeed better for maintaining your hair than most other styles. A knot is frequently used to tie extensions to your natural hair while creating exceptionally long box braids or cornrows. The hairstylist will simply add the extensions in, knitting them together with your natural hair for a flawless mix. They will also glide like real hair, providing you with the extra length you desire while balancing a natural appearance.
Non-Woolen Yarn Braid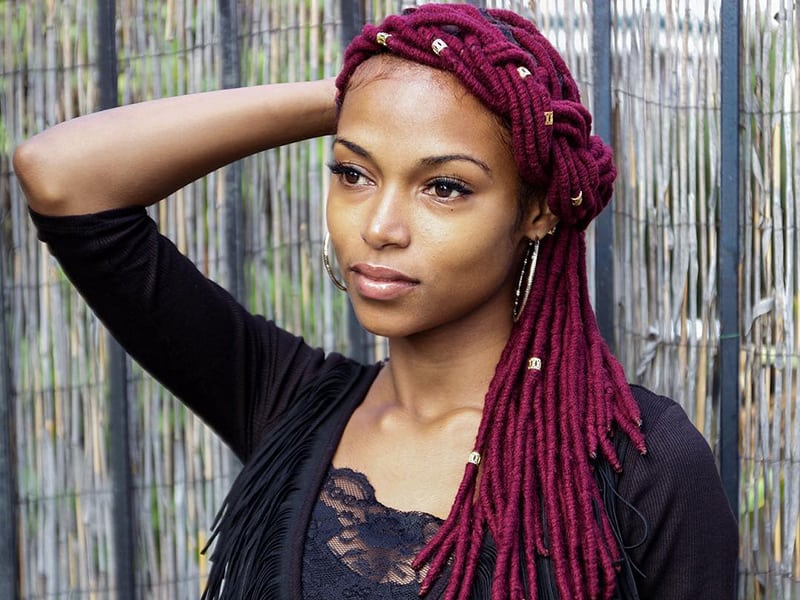 source: laylahair.com
Yarn types of braids for women are a sort of acrylic a non-wool fabric extension. They are an excellent protective style for Afro-textured hair, particularly in the cooler months of fall and winter. Yarn types of braids for black hair or colorful hair bring a tremendous impact. Since the material is available in a wide range of hues; peach, pastel pink, and various color-pop colors like bold green and red are popular. 
Yarn braids are an exceptionally versatile styling choice that works with all hair lengths. They can be as thin or as thick as you desire, so choose anything from small to giant depending on the strength of your hair. 
Beautiful Waterfall Braid
source: therighthairstyles.com
Waterfall types of braids for women are one of the most attractive and feminine braid styles. It's a variation on the French braid. Instead of tugging in portions to bring all of your hair into the plait, you will merely braid over the top of your hair, giving the remainder free. Because the braid has a 'cascading' effect, it looks well with a soft wave haircut. Waterfall braids are a popular bridal and bridesmaid hairstyle because of their delicate, romantic atmosphere. For a lovely effect, add a dutch braid and some flowers or delicate hair slides.
Eye-catchy Butterfly Braid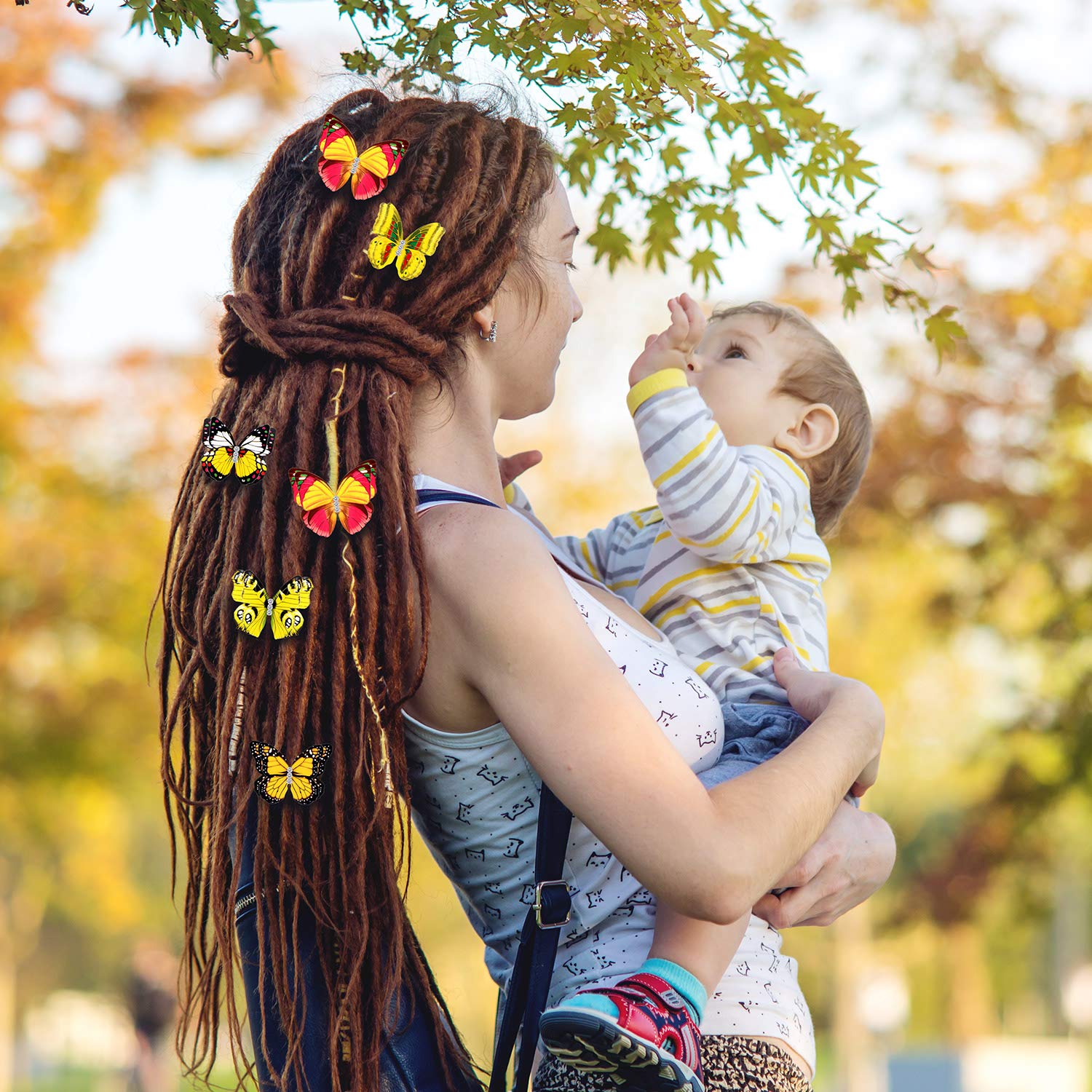 source: amazon.com
The butterfly types of braid style for black hair is a one-of-a-kind and eye-catching style that will have everyone looking at you. It's a big and somewhat fluffy sneaky braid that should appear natural and not overdone. Because it is so thick, the butterfly braid nearly always necessitates the use of hair extensions, and you may also need to patch the braid in place. Stretch and pull pieces of the braid to make it fatter and plumper once you've completed braiding. Hair cuffs or ornaments can also be worn. The rest of your hair should be silky or in smaller cornrows and stitch braids. This preserves the butterfly braid as the focal point of the appearance.
Prom Crown Braid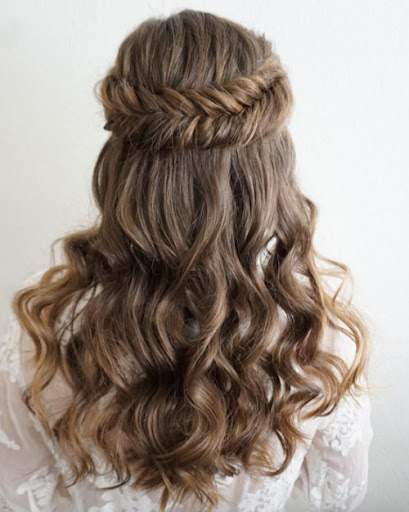 source: pinterest.com
The crown types of braids for women is becoming increasingly fashionable as a hairstyle for specific celebrations such as proms and weddings. This is due to the fact that crown braids bring out your inner princess! The style requires hair with grit and structure, so it's also ideal if you haven't brushed yours and need to cover up a poor hair day. To construct a crown braid, plait your hair into a double Dutch or French braid, then raise and pin each braid to the other side to form the crown. In moments, you'll look and feel like royalty.
Cornrows For Ladies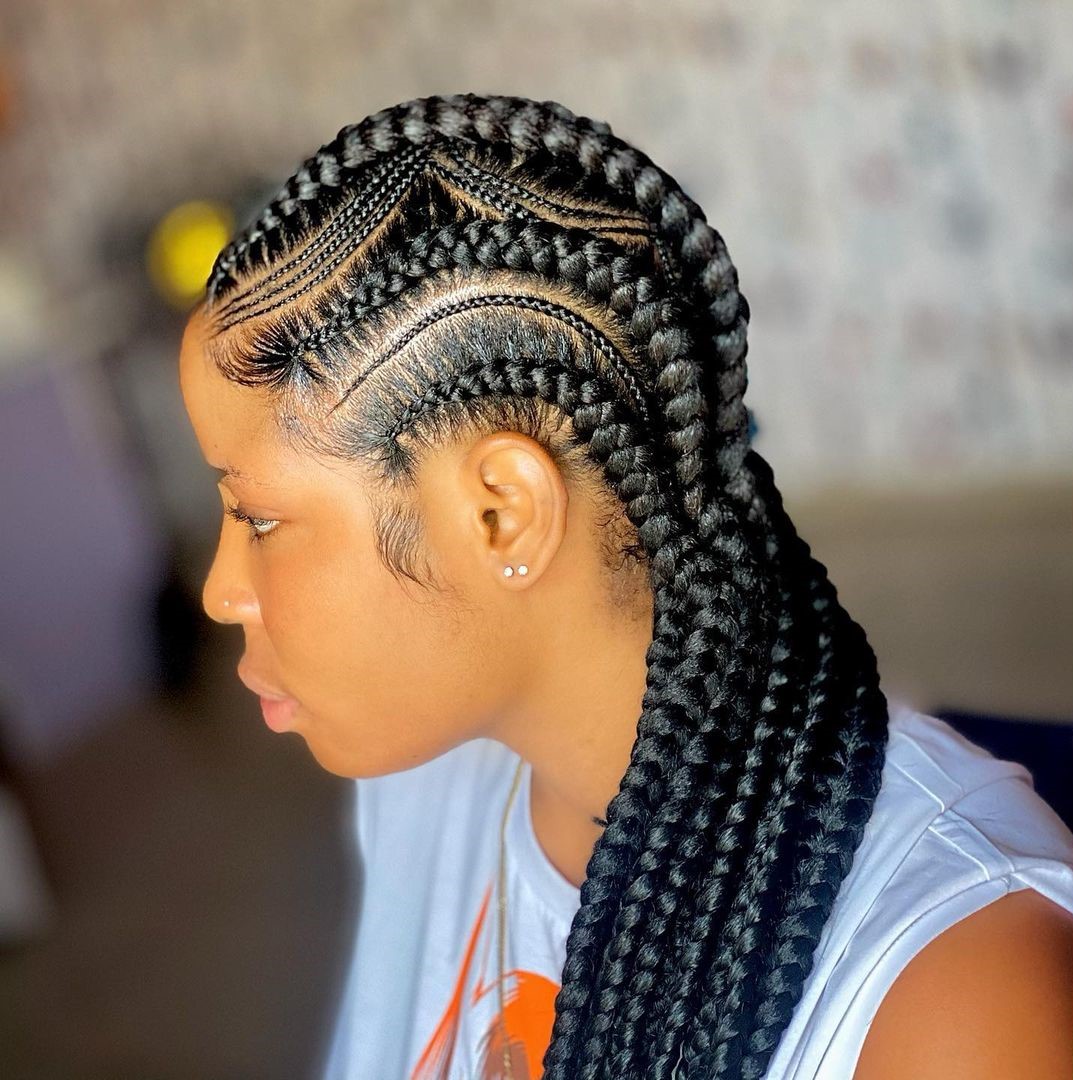 source: hadviser.com
Cornrows are currently one of the most popular hairstyles. To make elevated plaits, hair is styled close to the scalp using the underhand technique. Each one is arranged in neat rows, which gives the design its name. Cornrows can be thin or thick, paired with other braid styles such as box braids, or used to create a faux undercutting or fauxhawk. Even better, cornrows for ladies are a protective style that will last for several weeks with no upkeep.