Nerd is the new sexy! Thanks to cultural icons John Lennon, Harry Potter, Johnny Depp, etc., round glasses with a true nerdy vibe are the coolest accessory. Celebrities and eyewear enthusiasts have had a love affair with round glasses for the longest. Round frames for glasses tend to create an intellectual aura around you and conjure a strong nostalgic vintage vibe. 
Unlike other classic styles like wayfarers, aviators, etc., round glasses have been around since the inception of eyeglasses, with records dating back to the 13th century. Yes, we meant ancient vintage when we said they had a vintage vibe. Whether it is a sleek metal frame (think John Lennon or Harry Potter), rimless (think Steve Jobs), or chunky acetate frames (think Tom Holland), elegant round glasses are timeless styles that have only evolved with time but are never forgotten. And if you are ready to jump on that bandwagon, we have some amazing options for round frames for glasses that neither compromise on style nor make you question the price, so let's get on with it!
Metal Blue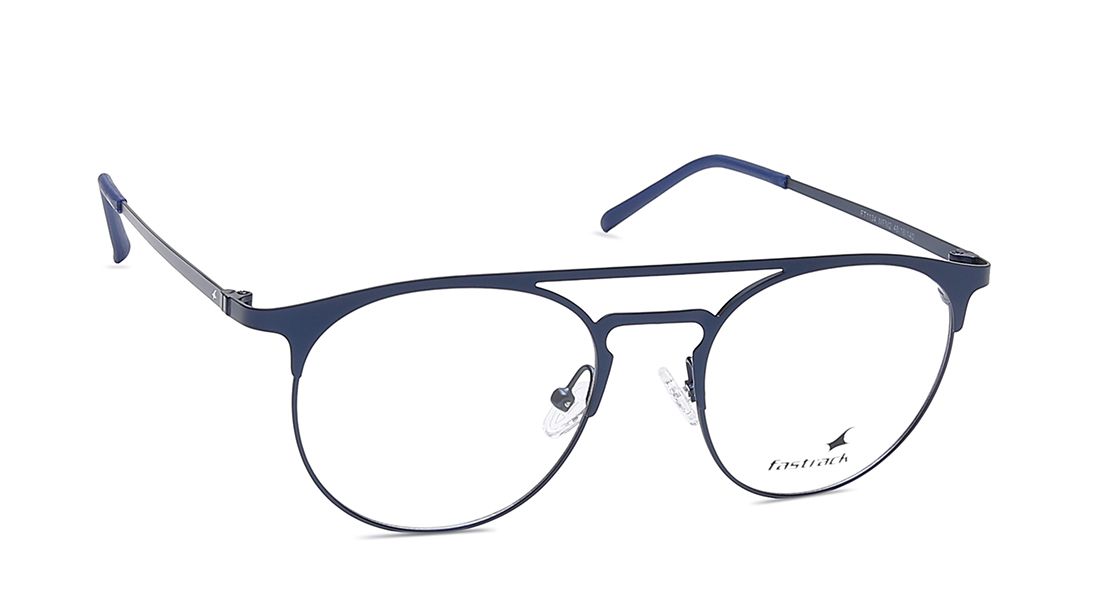 source: eyewear.fastrack.in
We will kick off this list with a sexy pair of full-rimmed round glasses. A huge trend in the 80s is that double-bridge frames are now back, and it looks like they are here to stay! Inspired by the style of the OGs – the aviators and clubmaster sunglasses, these blue metal frames sport a double-bridge with a thick upper rim, tapering down to a narrower thin metal rim on the bottom half of the frame. Additionally, the stainless-steel body makes the frames light as a feather, snugly fitting around your face to create an effortless look.
Retro Round
source: eyewear.fastrack.in
For a 20s-inspired look, a classic sleek circular frame like this would help you achieve that intellectual, scholarly look. Whether you consider them collegiate cool or geek chic, you cannot go wrong when opting for a pair of these statement round glasses. Equal parts nerdy and stylish, these full-rimmed gun metal frames would go with all your daytime and night-time outfits. 
Versatile Tortoise Shell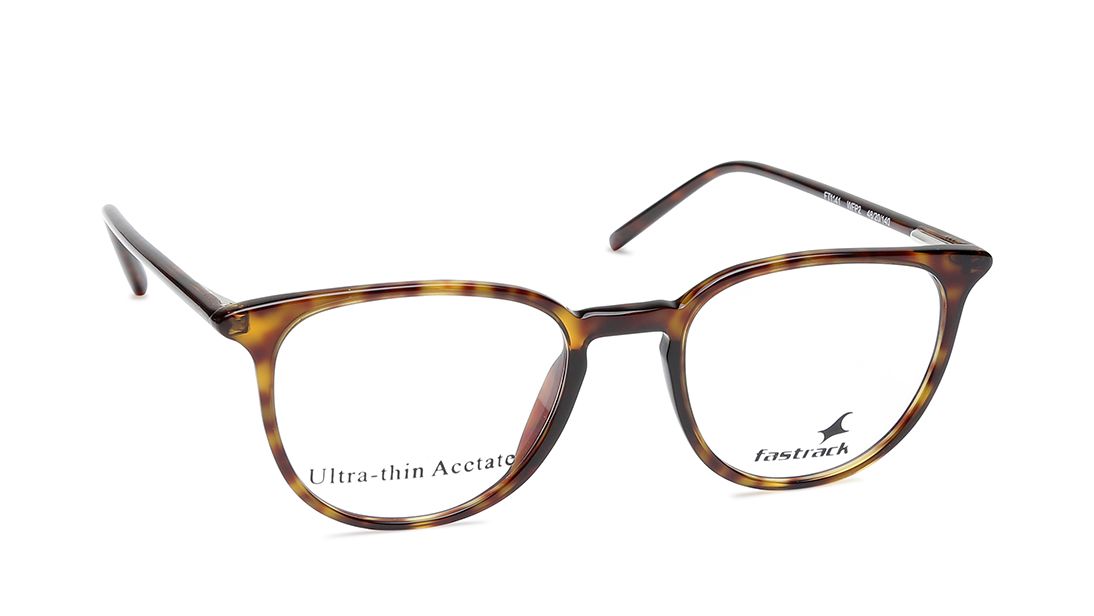 source: eyewear.fastrack.in
A huge hipster revival is taking place right now, and you seriously can't miss out on it. With their classic mottled yellow, honey, brown and black tinged look, tortoise-shell frames are back in full force. Other than being chic and great for achieving that hipster-nerd look everybody desires, tortoise-shell glasses are a versatile accessory to wear. Whether prepping for a casual lunch with friends or an important meeting at work, these round glasses will go perfectly well with every outfit. 
Geeky-Chic Rounds 
source: eyewear.fastrack.in
If you don't wish to go for classic round glasses, we suggest you look at these gun metal full-rimmed glasses that give the look of a round frame but are subtly more angular. But don't be deceived by its sleek look. Made with high-quality stainless steel, this pair of modern geeky-chic round glasses are light as a feather with unmatched durability, making them perfect for adventures in the real and virtual world. 
Having a 'nerdy look' no longer means unappealing. Nerdy round glasses have become a style statement thanks to the latest fashion trends and pop culture icons. Making it the perfect time for you to invest in a pair. We suggest checking out Fastrack eyewear to get the most on-trend, high-quality frame styles. They have an excellent selection of eyewear.