The new year is a terrific opportunity to start over! Whether it's finally sorting your closet and cleaning your kitchen, or going a step further and upgrading the look of your house. 
The 2022 new year is full of hope and the promise of new beginnings. But, as a tired globe mulls over what the future could hold, after nearly two years of upheaval. It appears we're angling to predictability more than ever.
Many of the leading design trends of 2022 are variations of those we had seen in the preceding two years. But this isn't because we've accepted that every day feels the same. Instead, we're becoming more loyal to ourselves and what makes us happy.
We asked some Home interior designers and industry experts for their expert predictions on what designs, colors, and materials. We may expect to see more in the next year. These are the best home interior ideas that experts predict will be ubiquitous in the near future.
Earthier Finishing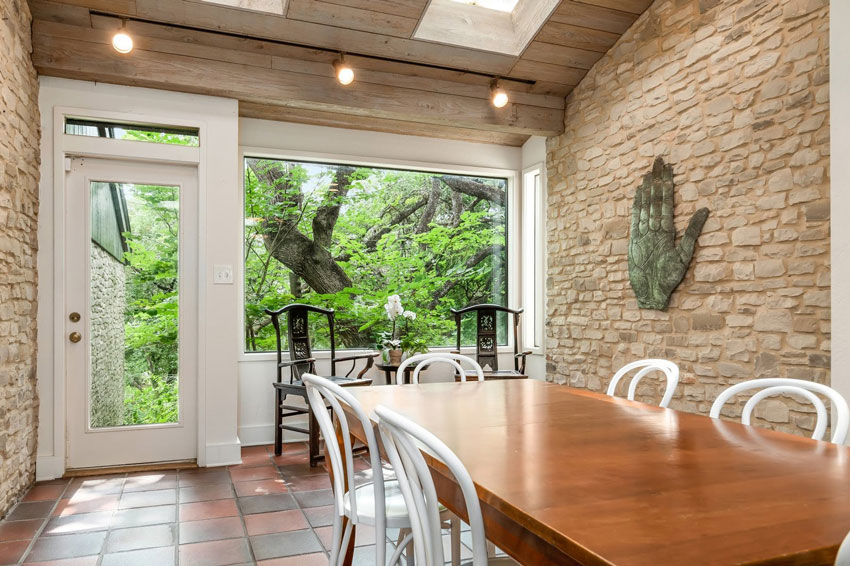 source: mariakillam.com
Expect to see more tactile materials like wood, plaster, copper, and leather, as well as finishes with natural textures. In design trends 2022, they believe we will see a lot of earthier finishes like plaster, clay, and lime washes.
Textures such as scraped plaster, tougher clay, and grainy stuccos will be used more frequently. These have been extremely popular interior finishes due to their durability and ability to be turned water-resistant. However, they will begin to make their way outside, and even onto bespoke furniture.
Biophilic Theme
The goal of biophilic design is to introduce the outdoors into your house by using natural materials, colors, and, obviously, plants. Plant families are experimenting with plant-covered walls and creative hanging installations, moving beyond a few pots on the windowsill.
According to the designer, this nature-inspired movement is rooted in our basic human structure. Being linked to nature has historically given food, clothes, and shelter. Their linkages are ingrained in our brains, and these colors, textures, and patterns instinctively soothe us. 
Expect to see designs, surfaces, decorative objects, and furnishings reminiscent of natural elements. Think coastal-themed furniture, stoneware backsplashes, marble surfaces, and wood slat walls.
Adopt Curvy Arc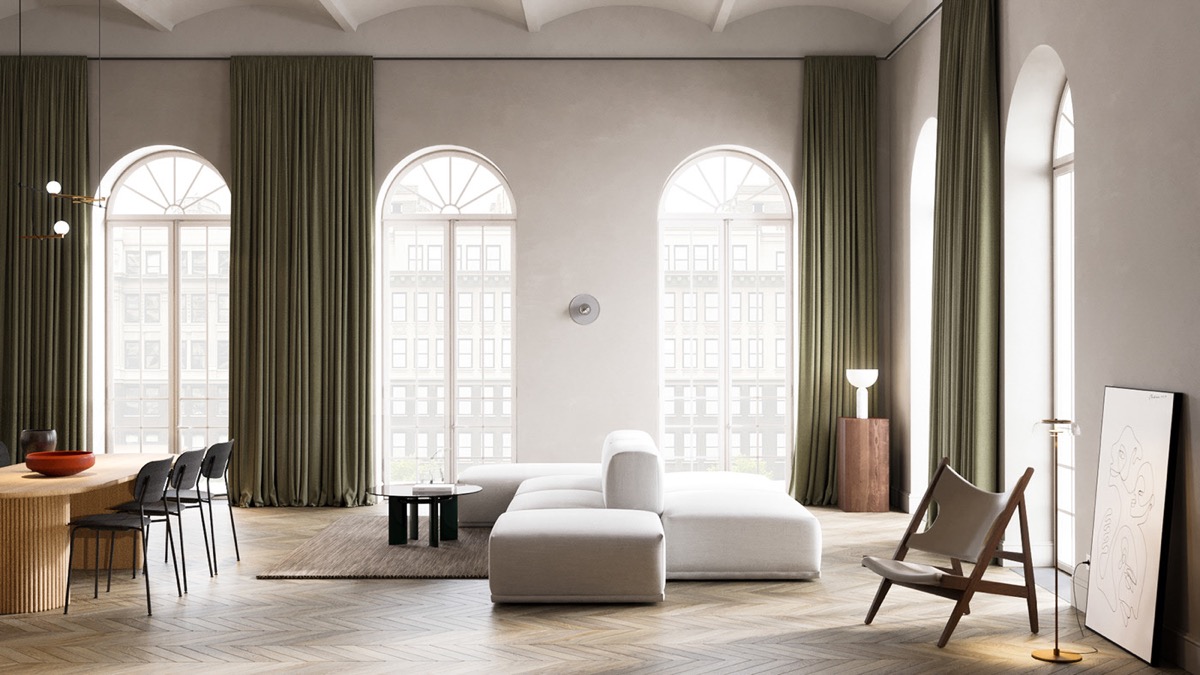 source: pinterest.com
The angular, geometric designs that were stylish in home interior design, patterns, and architecture in previous years are being overtaken by softer, wavier lines. Curves were singled out in a 2022 design trend forecast study. Which noticed strong increases in search demand for wavy walls and lounge room sofas over the previous year.
Gentle lines, loops, and curves are already appearing in furniture collections from a wide range of shops. Curves and contoured forms inherently seem softer and more comforting than sharp angles and straight lines. This tendency may be traced back to our collective yearning for comfort during stressful times.
Right now, as the world recovers from the global health crisis and economic hardship. People want to feel welcomed by the home furnishings, lighting, and materials with which we engage in our daily lives.
Blend of Modern & Retro 
Instead of buying completely new furniture, homeowners are beginning to integrate antiques and classic elements into more modern designs, according to an interior designer.
Antiquities and vintage-sourced décor and furniture are not only eco-friendly since they are repurposed things, but they also allow for a contrast of old and modern in a room. Vintage shopping is more attractive than ever, especially in light of supply-chain breakdowns and months-long stockouts.
Layers & Textures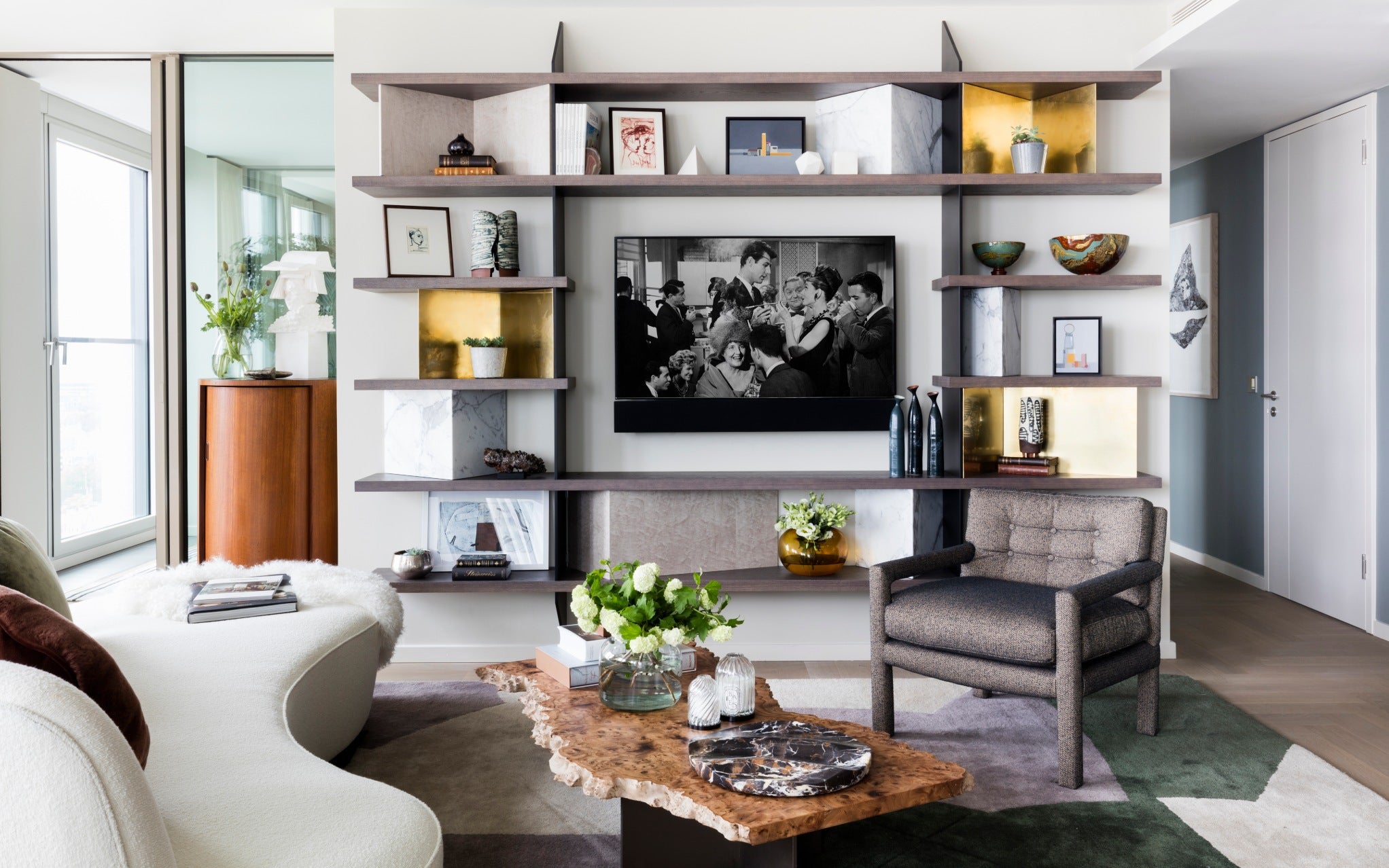 source: shopify.com
The texture was listed the most frequently among the 2022 interior design trends. In the upcoming year, everything fuzzy, nubby, or warm will be fashionable. While additional fringe and ornate trim may be seen on the horizon. Layers and textures are popular in style right now, and they are generally not far behind in interior design.
Textural treatments are being applied to walls as well, using techniques such as lime-washing and fresco materials that simulate plaster finishes. Search for a range of materials, such as sandstone, leather, oak, and metal, as well as finely textured textiles to generate a warm, layered look through furniture and accessories.
Welcoming Neutrals
Sharp whites, metallic grays, and other chilly neutrals have long been popular for creating a sleek, contemporary aesthetic, but tastes are beginning to change in a warmer direction.
Interior Designers foresee a comeback of warmer color palettes and a modest return to creams, earth tones, and nudes. Expect to see these soothing neutrals, as well as bolder, eclectic mix hues like taupe, sand, and rust, used on walls, upholstery, and other furnishings to create a warm, inviting ambiance.
In addition to these more traditional hues, the designer forecasts that pink will emerge as a go-to neutral. She recommends using tan or taupe versions with delicate pink hints to warm up a room and create a joyful atmosphere.
Sustain Stuff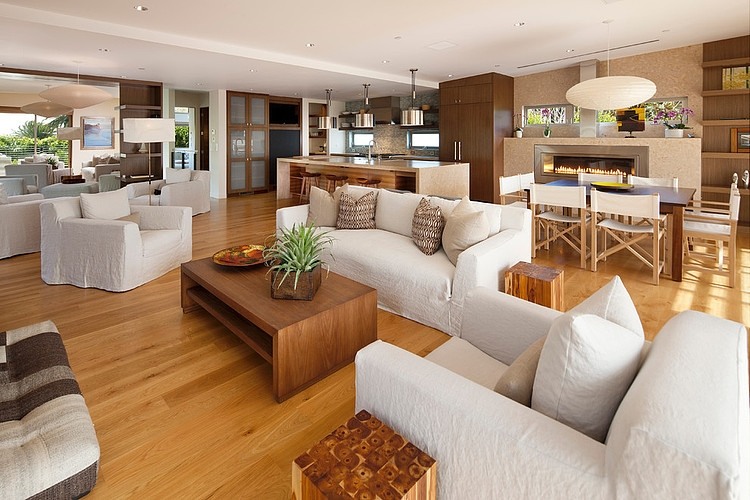 source: hadleycourt.com
Sustainability and conscious-made décor, accessories, and furniture are on the increase. As more people become aware of their environmental consequences and the origins of their goods.
More people are becoming interested in how their stuff is created, as well as the woods, glues, and fibers used, and how far it needs to traverse to get to their homes.
While materials are important, shopping locally and choosing regional suppliers are also excellent strategies to lessen your carbon footprint when you furnish your house.