All-terrain vehicles (ATVs) are designed for use on all different types of terrain, including mud, dirt, snow, and even ice. They're like a cross between a motorcycle and a truck, which makes them perfect for having a great time on rough roads. Just owning an ATV isn't enough, though. These versatile vehicles can also be customized to satisfy different driving conditions or rider preferences. Read on to find out about four ways to customize an ATV to improve both its performance and its appearance.
Improve the Aesthetics
source: atvhelper.com
When customizing an ATV's appearance, riders should look at it as an opportunity to express their unique personalities and tastes. For most, that means going a step beyond a basic paint job. There are plenty of high-quality graphics available for your atv, including both stand-alone pieces and graphics kits.
The great thing about decals and graphics designed for ATVs is that they are able to withstand just about anything riders can throw at them. Just keep in mind that every model of ATV is a little different. The best way to get a good fit is to buy a graphics kit designed for the ATV's specific model or manufacturer.
Change Out the Tires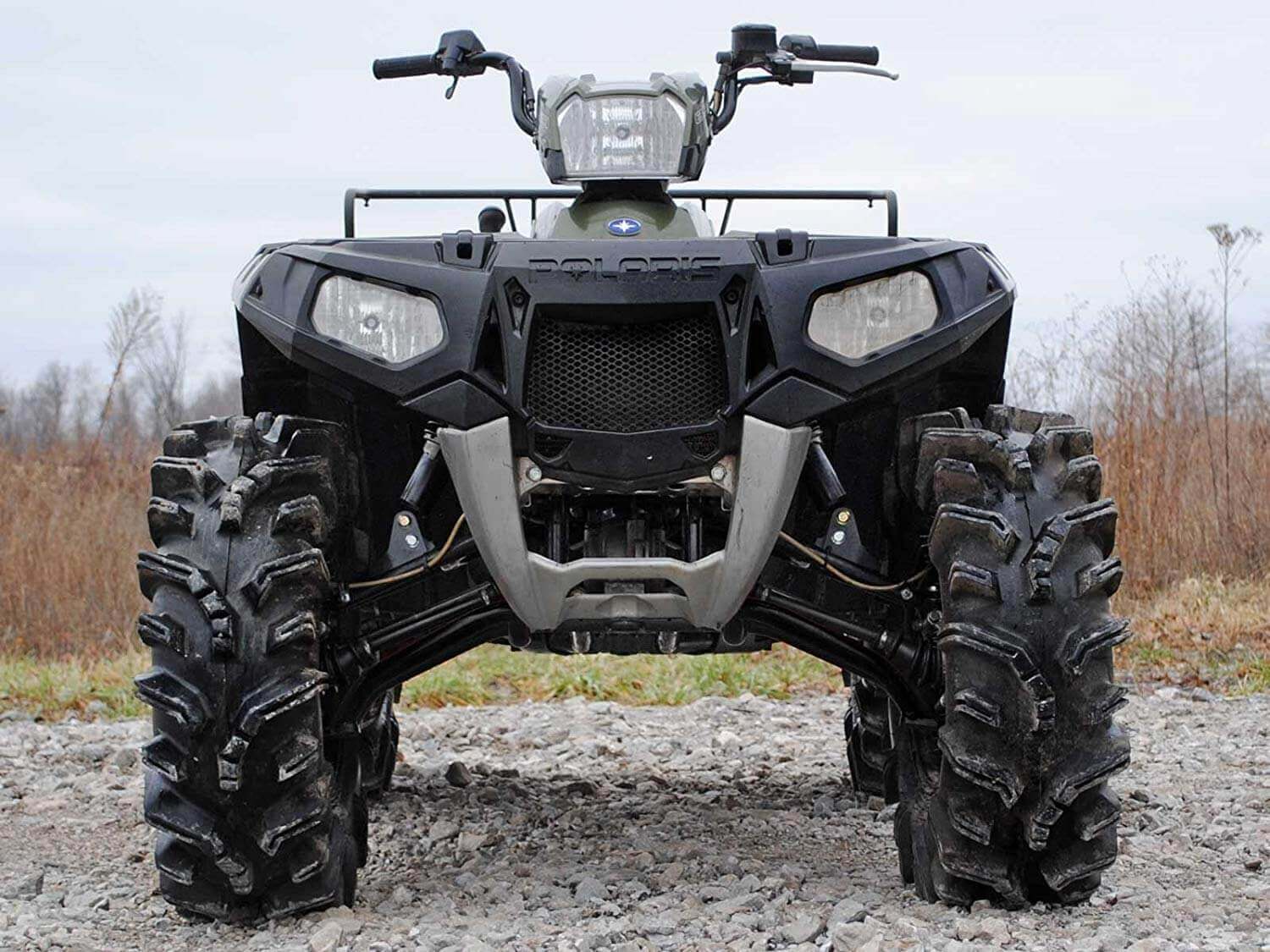 source: atvhelper.com
While most ATVs come with all-terrain stock tires, they aren't made for extreme conditions. Riders who want to take their ATVs over sand, ice, or serious mud will need to invest in specialized tires.
This customization isn't just about appearance, although the right tires will definitely increase the ATV's aesthetic appeal. It's primarily about safety. The type of tires riders use contributes to ride stability. Using the wrong type of tires on questionable terrain can place riders and their ATVs at risk.
Brake Upgrades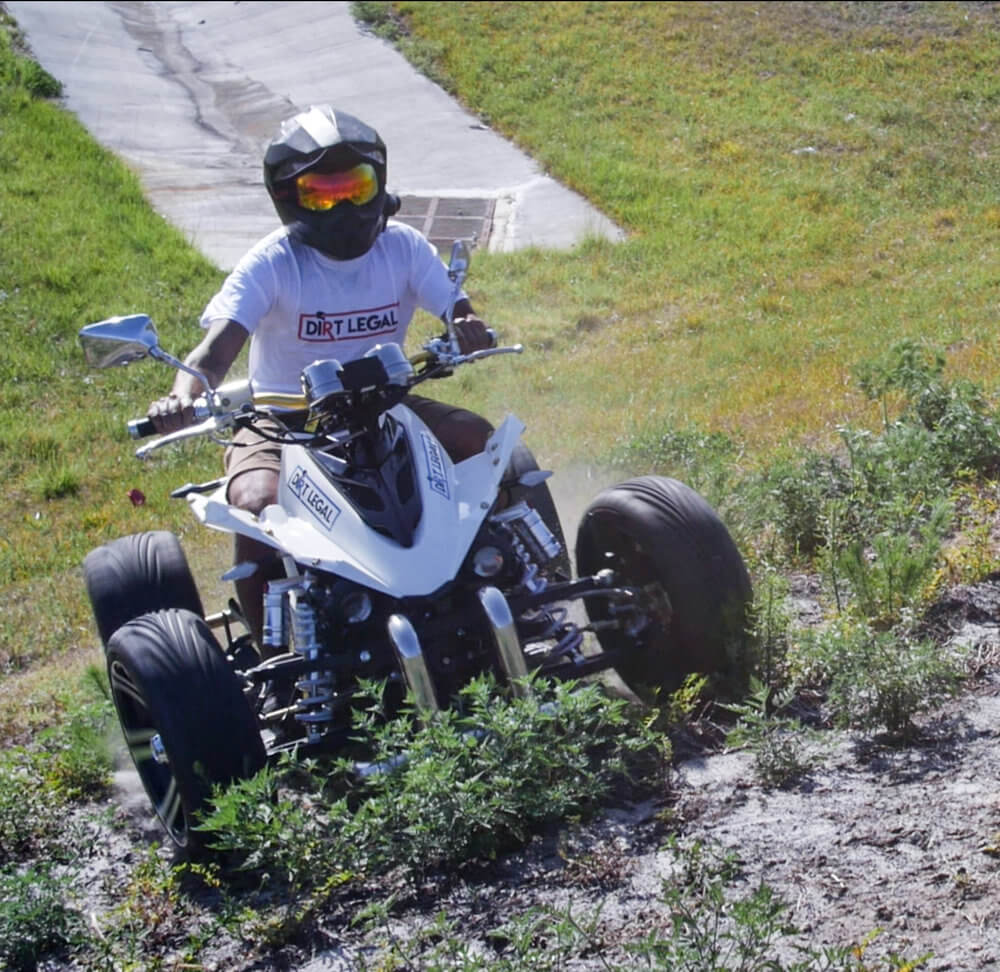 source: dirtlegal.com
Just like any vehicle, ATVs are only safe to ride if they have effective, well-maintained braking systems. Given that many riders buy ATVs with the specific intent of taking them up and down rough roads in questionable conditions, the importance of having a good braking system really can't be overstated.
In some cases, the stock system may just need to be repaired or have some of its parts replaced. In others, riders prefer to install aftermarket parts that provide maximum braking capabilities on intense slopes or rough terrains. It's all a matter of figuring out the ATV's intended use, then customizing it to be able to perform optimally in those riding conditions.
Exhaust Upgrades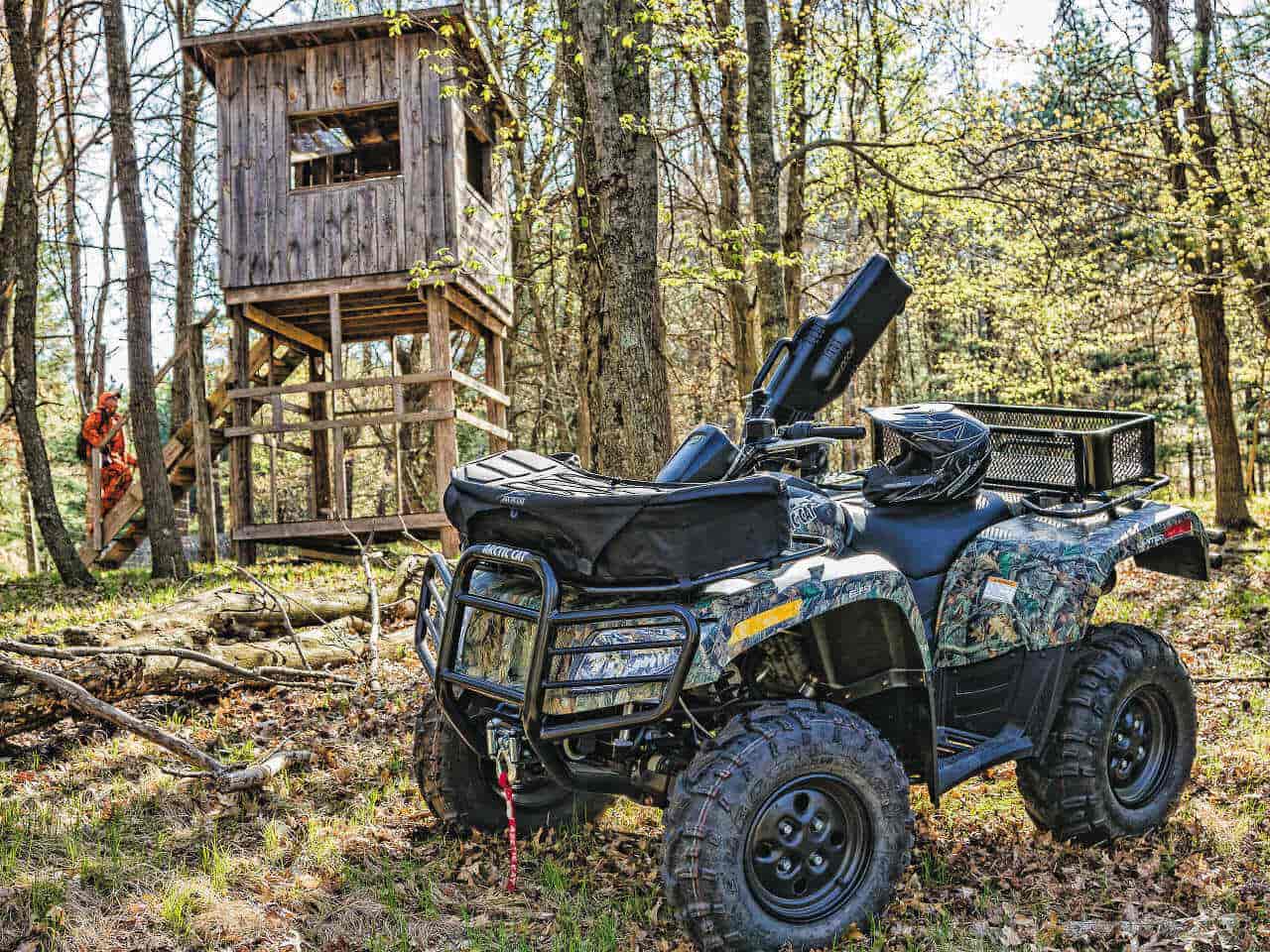 source: atvillustrated.com
Upgrading an ATV's exhaust system is a great way to increase power and improve performance. That goes for both ATV racers and off-roaders who want more force to get them through rough terrain. When buying a new exhaust system, make sure to find a reputable manufacturer. It's perfectly fine to buy aftermarket parts, but they need to be high-quality and provide a perfect fit for the make and model of ATV.
Not all exhaust upgrades and modifications involve increasing power. Some exhaust mods are designed to make ATVs louder. Serious riders avoid these systems since they don't actually improve performance or increase speed, but ultimately it's up to each rider to decide what his or her goals are.
The Bottom Line
Owning and riding an ATV can be fun and exciting. Those who want to go the extra mile and make improvements over stock configurations will find that they have plenty of options. Choose the ones that feel like the best fit for the vehicle's intended use and the rider's personality.