Halloween parties can be fun, but if you're not the type that likes to dress up, it can be a bit too much work. Meanwhile, Thanksgiving and Christmas parties are great gatherings that can sometimes be stressful and hectic to plan.
New Years, on the other hand, is the time to shine. Everyone in attendance is just full of hope, excitement and a festive spirit; ready to party and shed the year off like snake skin.
These parties can be no brainers, as long as the party is properly stocked. Here is a list of the top 5 supplies you CAN NOT forget for your New Year's party.
Champagne and Flutes
Even though they are sold separately, these are a package deal like peanut butter and jelly…mac n' cheese. Even though the drinks will be flowing all night, it'll be an absolute failure if there is nothing to toast at midnight.
source: https://udisglutenfree.com
Decorations
This is a celebration of making it through another year and the possibilities of the next; when your guests arrive that is the feeling they should get as soon as they cross the threshold. Nothing gets that point across more than party hats, noisemakers, banners, beads and confetti.
source: https://www.dorisleslieblau.com
Dinnerware
If there is going to be a significant amount of drinking, you're going to need to feed your guests something. With that being said, you're probably not going to be in any condition to clean up the night of and in no mood the next day. With disposable dinnerware, you can cut your cleaning time in half…unless you like doing dishes.
source: http://www.simplebites.net
Drinkware
So you've got the flutes for the champagne, but what about the other drinks that will be flowing all night? You most definitely don't want to break out the good glass, so go for disposable instead! You can purchase disposable tumblers AND shot glasses!
source: https://www.prestigecatering.com
Cleaning Supplies
It's priority number 1 for the host to make sure the party keeps going. Good music, good food, good drinks and great decorations are essential to complete the vibe. Just as important is clean up afterwards. Taking the time to ensure you have all cleaning supplies on hand can prevent any "store runs" for things like:
paper towels
toilet paper
detergent (dish and dishwasher)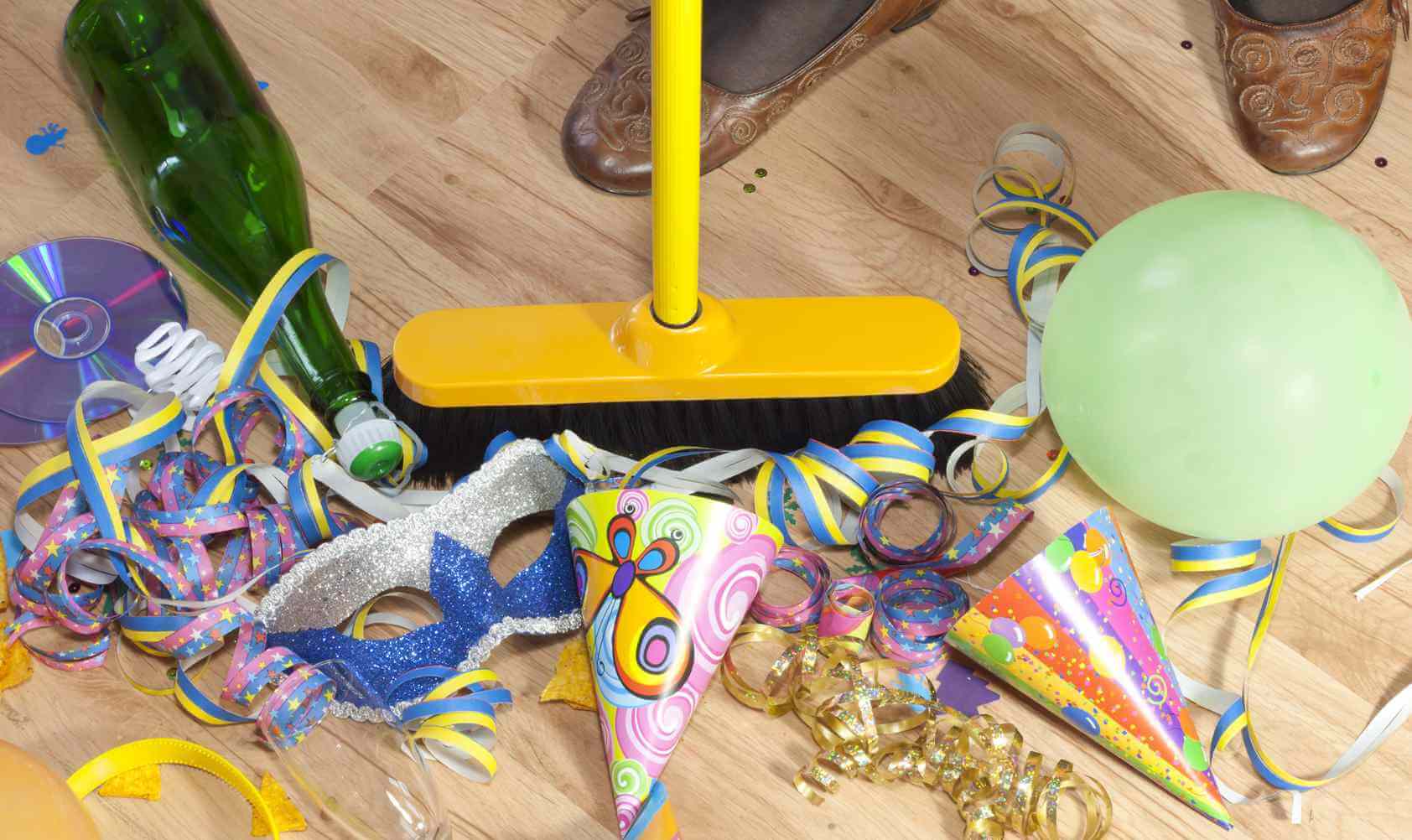 source: https://www.quotemykaam.com
With all the essentials collected, you're now ready to host a proper end of the year shindig. Your patrons should have no problem getting into the party spirit and staying in the spirit for the night. Afterwards, when you've recovered as well, cleanup can be less of a chore. Party responsibly and Happy New Year!