This list of must-have arts and crafts tools-supplies is a compendious list of items that any crafter will find helpful when completing a variation of projects. This list includes the 14  most important art-craft tools and supplies every crafter needs. Arts and crafts is considered a hobby for a lot of people where they can show their creativity. One of the marvelous things about arts and crafts is that both children and adults can enjoy it and now you can explore creative art and craft ideas with more amazing tools  Even so there are some tools which are unsafe for kids but they can take help from adults. 
For making the list more helpful we have organized the list in a number of categories, helpful tools for craft and art are given below 
General Crafting Tools :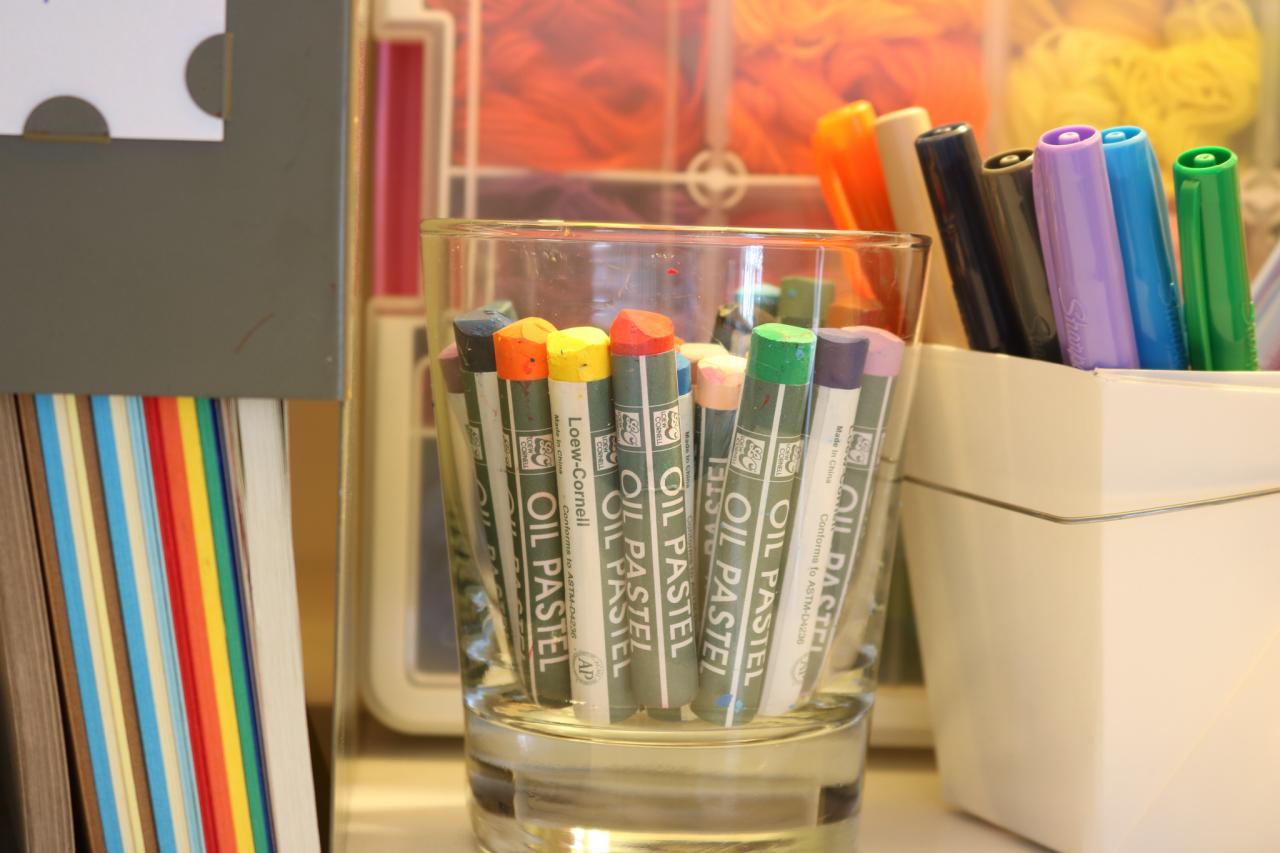 source: diynetwork.com
SELF HEALING MAT: A self-healing mat is easy for using a craft knife since it protects your work, It comes with a clear ruler and a rotation trimmer for a very reasonable price, and those items are very helpful for sewing projects, cutting, etc. 
X ACTO KNIFE: An X-Acto is the sharpest-edged knife. The most precise cutting tool there is for a variety of projects. It works for everything from cutting through thin to thick paper foam core boards. (Just make sure to use in conjunction with the self-healing mat)
CROP A DILE: Of all of the crafting gadgets that have had the most staying power over time, Crop-A-Dile is definitely one of them! Crafters have used this handy tool for setting grommets and eyelets in paper crafting projects, punching holes to everything from paper to leather to wood, and used simply as a paper punch. It is a multi-use craft tool and crafters can't live without it.
GLUE GUN: A glue gun is a portable device that heats a thermoplastic adhesive called glue stick until it melts. The glue that both the stick and gun produce is strong enough to be used for light-small craft and some DIY tasks. Let me count the ways paper project, fabric project, class project, home decor, and the list go on. 
We recommend a gun with an adjustable temperature, as not all projects will require a high heat setting.
source: ebay.com
NEEDLE PLIERS: Needle pliers are used for beaded projects, keychains, making jewelry, and more, sometimes we need a tool that can grab very small items easily. Needle-nosed pliers are just the perfect tool for that job.
DREMEL-MAKER KIT: In an art and craft activity it makes sense, that you want to be creative & personalize as much as possible. This kit is the best kit for anyone wanting to advance level in their crafting projects with some really cool tools. This kit includes a rotating tool (easy for wood-crafting projects), an engraving tool  (personalized gift projects), and butane torch tool.   
MANUAL-HAND DRILL : This is a beneficial tool every wood-worker has. Moreover, It is a tool that converts into circular motion of the crank to the circular motion of the drill ie : creating holes for screws,s etc.
BUCILLA TIE: The tools in this kit can be helpful to create different sizes of cute pom-poms (rya tye bundle) for projects like easily creating tassels to make anything from wall hangings and pillows to rugs and more with rya-tie bundles. This tool is truly one of the crafters' favorites! 
WOOD-BURN KIT: Wood-burning projects are fulfilled & so easy with the perfect tool. This wood-burning kit comes with a heat tool and a different variation of tips to create creative burned designs on wood.
Paper Crafting Tools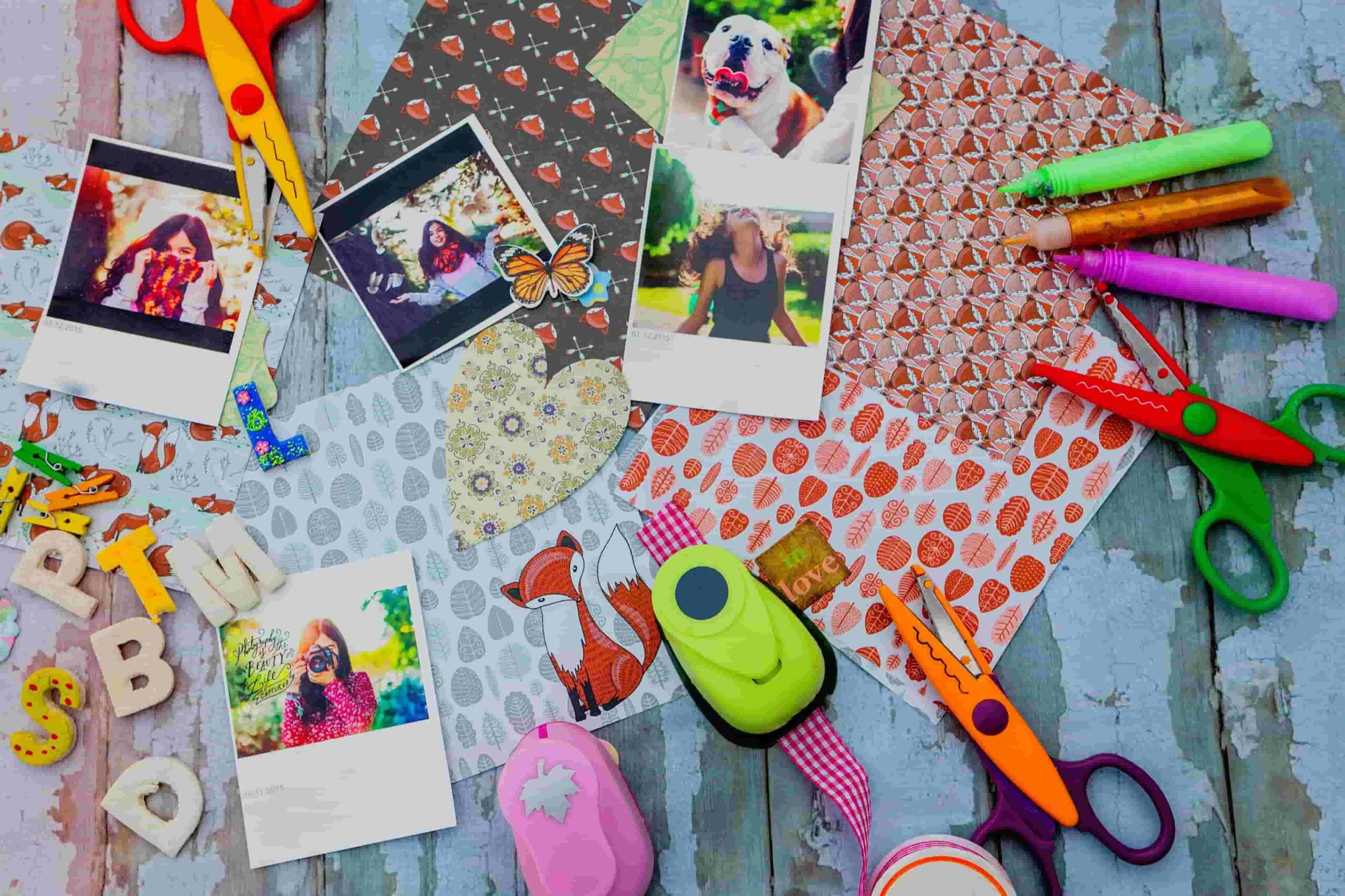 source: thesprucecrafts.com
IMPORTANT SCISSORS: Obviously scissors is the main tool for any maker! Scissors are the most important part of  any number of projects, and it is a good idea to invest in a high-quality pair of scissors that will stand the best of time.
CRICUT MACHINE: A Cricut is a portable-easy to use electronic die-cutting machine that is useful for posters, cutting-out handmade designs, creating cool t-shirts, cute tote bags etc. 
Craft Paint Tools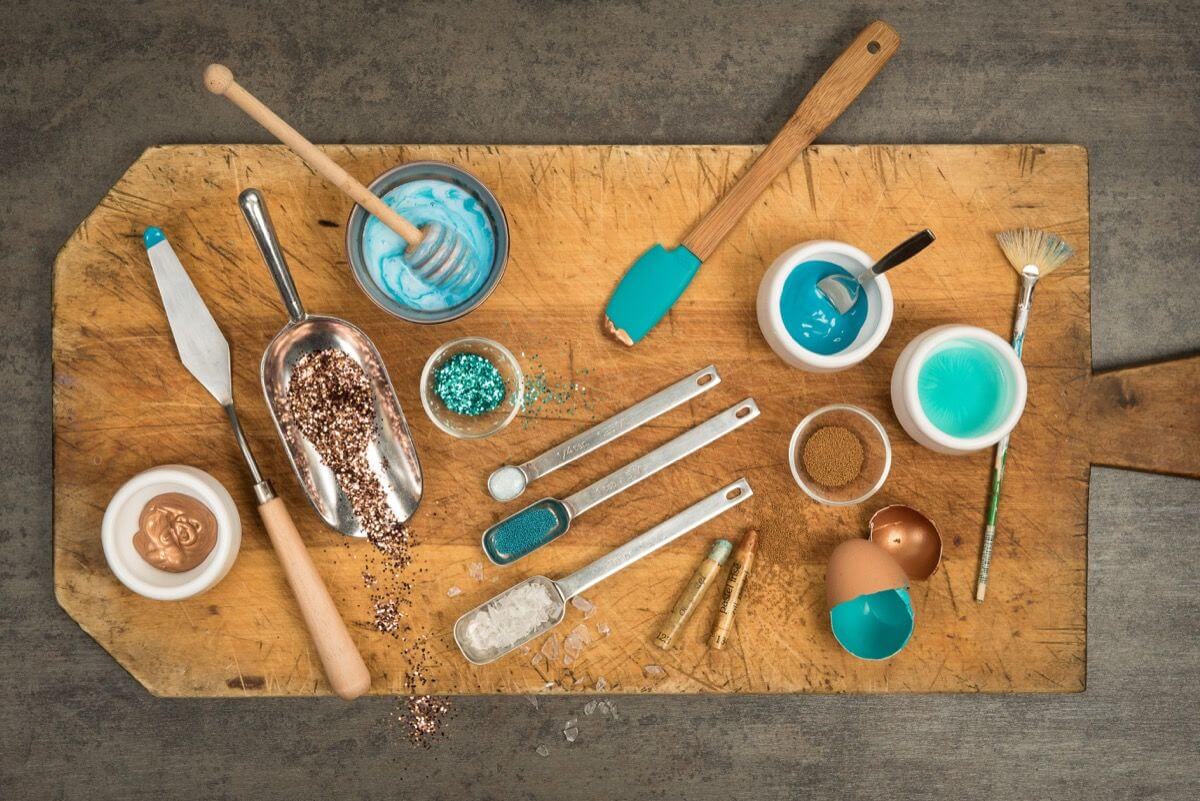 source: cloudfront.net
STENCILS & BRUSH: There are various great stencil designs out there, and they are perfect for throwing pillows and making accenting furniture etc. This kind of project requires a very specific type of brush that has thick bristles perfect for holding the right amount of paint as your work to avoid paint running under the design.
Workspace Tools 
source: cloudfront.net
PLASTIC PALLETS: Plastic palettes are the best way to keep paint contained for paint projects, but they are also very comfortable for projects with small pieces like beaded projects, jewelry projects, etc.
PERFECT FREEZER PAPER:  The perfect paper for use to protect work surfaces during all messy craft projects, but it can also be used to create DIY stencils.
SILICONE-CRAFT MAT: Crafting can get messy, but having a helpful non-stick silicone craft mat will protect your work surface from everything from hot-glue and other substances to Mod Podge, etc. other messes and Glue can easily clean the surface of the mat when dry.