The island of Barbados, the queen of the Caribbean, is one classy destination. For decades, this former British Overseas Territory has been the favorite destination for discerning travelers who enjoy luxury Barbados Villas, bone-melting relaxation, and anyone wishing to hit a full mind refresh.
It's an island nation of many paradoxes. The west coast has spectacular yet gentle warm reef-protected beaches that are ideal for water babies of all standards. While the East Coast has dramatic terrain and strong surf for the water sports enthusiast who loves kite and windsurfing. The good news is that the island, 21 miles long by 14 wide, is perfect for a vacation of interesting and adventurous day trips.
The next paradox is the wonderful citizens of Barbados. On first acquaintance, they are very courteous but soon relax into their natural, personable, and friendly charm that elevates any social occasion.
source: pinterest.com
The island nightlife is another paradox. There are chic, elegant restaurants and bars where you can step out in your finery to laidback venues where you can enjoy spectacular cuisine and views in casual attire.
A vacation in a private villa that sweeps down to the beach can provide the highest luxury, yet you can live like a barefoot castaway. This magical combination of high-end vacationing and the stress-free, naturalness of life on this island is why Barbados is a perennial favorite for romantic couples, families, and groups searching for paradise.
Not forgetting the weather, if you are keen to escape the chilly misery of a European or North American winter, Barbados will welcome you with dry and sunny conditions. Regardless of your religious leanings, a Christmas-time vacation in Barbados is unforgettable; where better to enjoy all the colorful spectacle of a seasonal celebration free and unfettered from tired traditions? 
source: pinterest.com
The wonderful weather conditions throughout most of the year lure travelers to the shores of Barbados. This island sits safely outside the hurricane belt, so it's rare for mother nature to ruffle the horizon.
Lazy days can be broken up by excursions to dip into Barbados's rich and fascinating history. There's a lot to see around Bridgetown, from colonial architecture to the garrison, and the excellent dive site of Carlisle Bay, with numerous shipwrecks to explore.
Duty-Free shopping is another favorite. Pick up great bargains from the designer stores in the Malls around the cruise port. 
The pedigree of golf on the island has firmly established it on the circuit. The Green Monkey course at Sandy Lane is one of those bucket list courses for any self-respecting sportsman. In addition, Royal Westmoreland and Apes Hill courses offer a nice variety for keen golfers.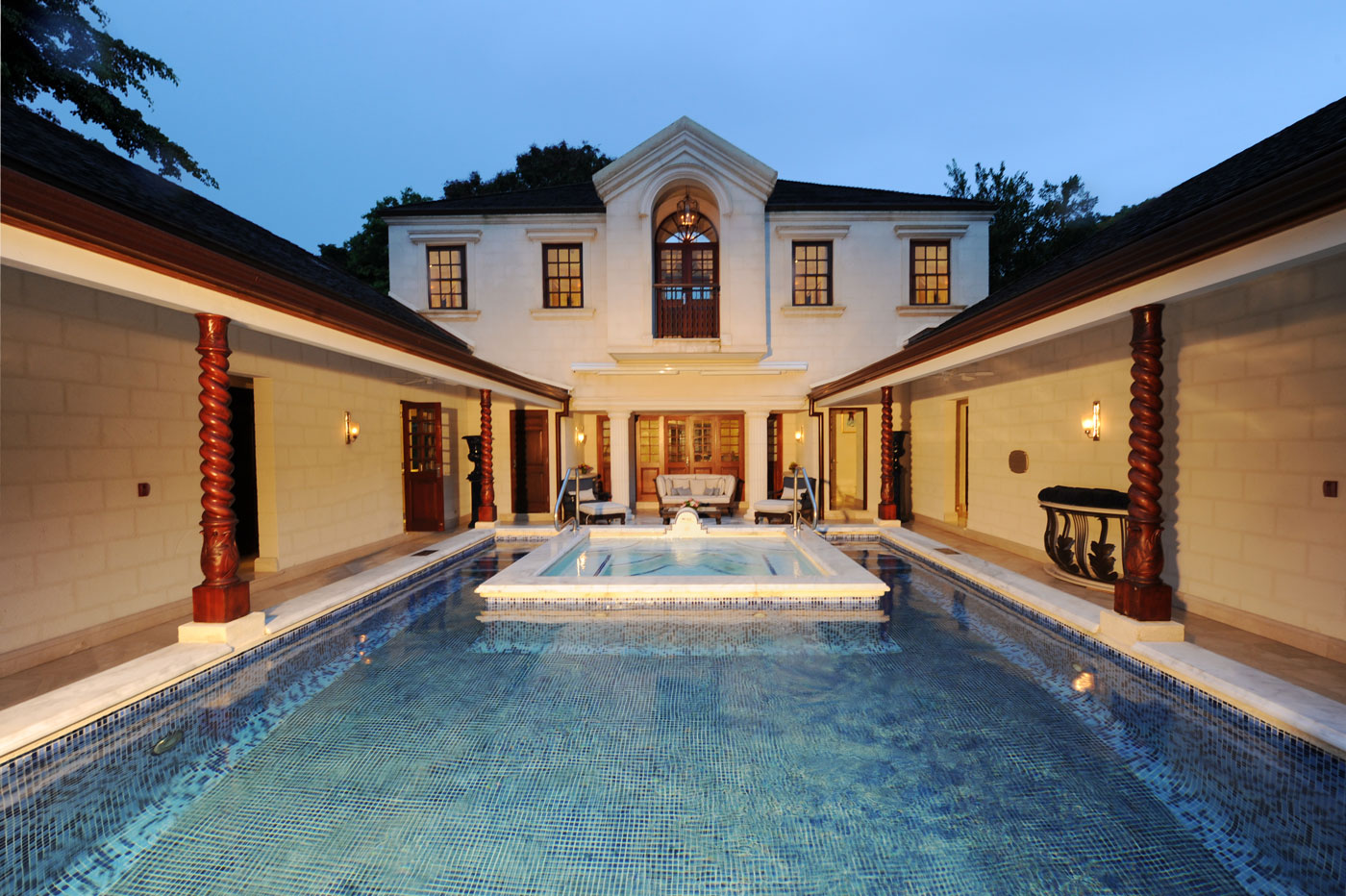 source: pinterest.com
If you are a nature lover, a guided dive or snorkel tour where you can catch a glimpse of hawksbill and green turtles, parrot fish, and trumpet fish and explore the spectacular reef system is a must-do. 
Step into Caribbean splendor with a sumptuous private villa getaway to Barbados. Guests never visit Barbados once. The first vacation is simply the gateway to a lifelong affair with this beautiful grand dame of the Caribbean.