Sühring
source: restaurantsuhring.com
While this establishment has only existed since 2017, Sühring has already made a lasting impression. Thanks to its refined and yet informal atmosphere, this venue is just as suitable for Valentine's dinner ideas as it is appropriate for a business luncheon. An a la carte menu is always available; allowing visitors to pick and choose their favorite dishes. However, it is a good idea to sample an eclectic ten-course menu known as the "Sühring Erlebnis". This is particularly the case if you have been looking to experience quirky takes on traditional German cuisine. 
Gaa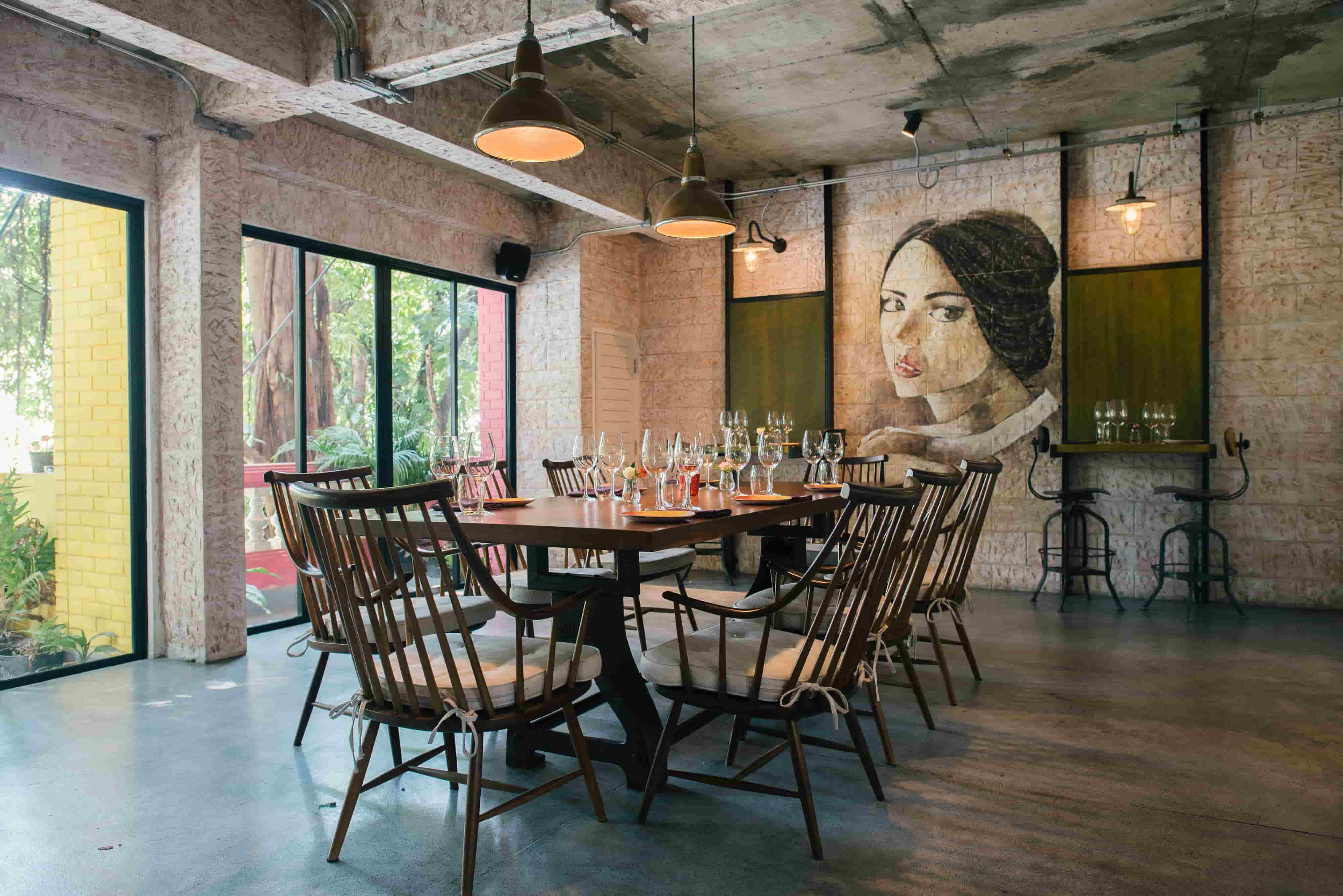 source: architecturedigest.com
The sumptuous Indian cuisine found at Gaa will leave you coming back for more. In fact, this restaurant is associated with the first female Indian chef to have been awarded a Michelin star in terms of excellence and quality. Many traditional conceptions of Indian cuisine are challenged due to unique flavor combinations. Thus, you are never really sure what each plate has in store. Some interesting options include a well-known tangy gazpacho, a beef taco with milk skin and a vegetarian main course. The menu food here is centered around fresh and local produce, so you can rest assured that taste is never compromised for presentation. 
Cielo Sky Bar & Restaurant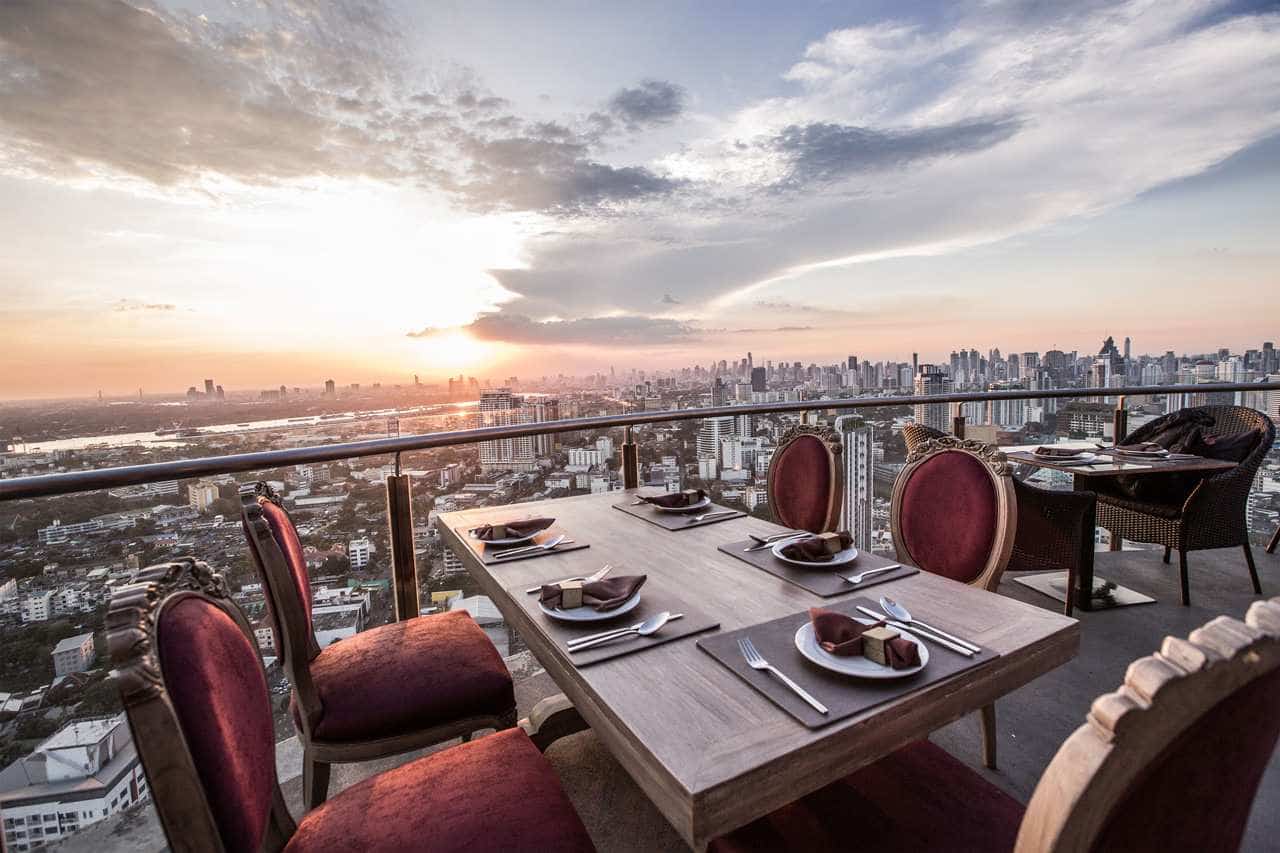 source: w-district.com
Cielo Sky Bar Bangkok is unique in the fact that it provides guests with a 360-degree panoramic view of the metropolitan skyline. This amazing dining experience is then complimented with an Art Deco decor and a rather informal appeal which tends to add a more personalized touch to every meal. The food here is just as impressive. Be sure to sample decadent dishes such as their stir-fried rice noodles with crab meat and grilled sous-vide pork ribs. These are some of the reasons why a common Internet search such as "rooftop restaurant Bangkok" will often feature Cielo Sky Bar at the top of the results. 
You may also like to know about  Want to Be a Pro Traveler?- These Are the Must Have Travel Tips  
Le Normandie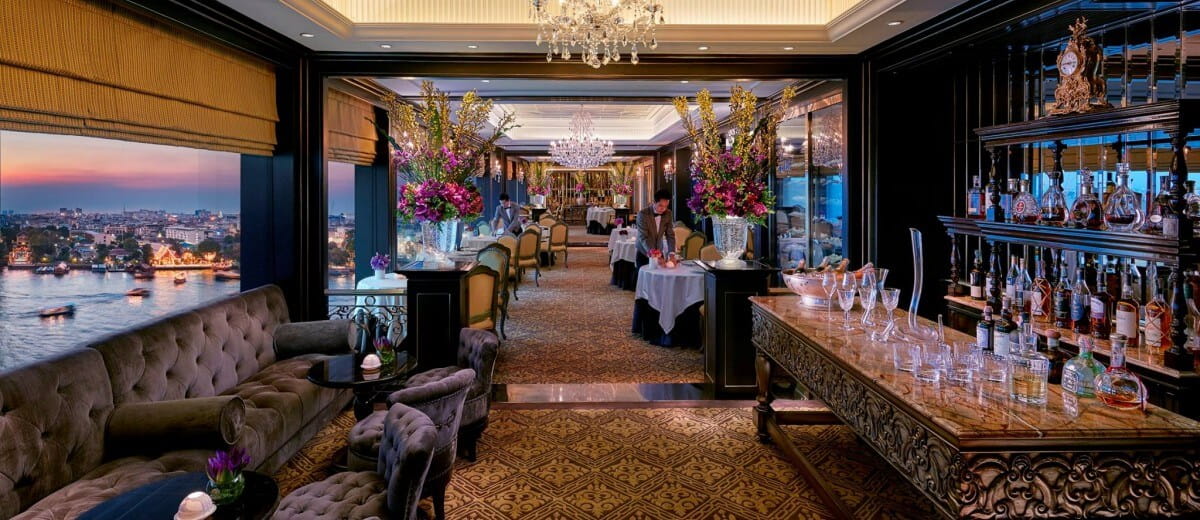 source: luxurysocietyasia.com
Le Normandie can trace its roots as far back as 1958, and for good reason. This establishment was one of the first in Bangkok to offer traditional French cuisine with a decidedly Thai flavor. The interior decor slightly mirrors French colonial times; accented with gold overtones that somehow seem perfectly paired with the dishes offered. Thanks to a chef who has been twice awarded two Michelin stars, you will not be disappointed with what is in store. Many individuals recommend the Le Normandie special of Ossetra caviar, potato and sea urchin. This rich and opulent soup is a local favorite and anyone who hopes to enjoy a bit of high-class indulgence will be amazed by what this restaurant has in store. 
Bo.lan
source: wnfdiary.com
The Thai catering specialists at Bo.lan have embraced a sustainable approach when creating their proprietary menu. One interesting policy which has been embraced by this establishment is that all of the courses are presented simultaneously. This directly reflects traditional Thai dining customs and it also signifies that the chefs have not forgotten their roots. Spicy stir-fried dishes, mouth-watering curries and eclectic salads are only three of the options at your disposal. The interior has likewise been constructed to reflect a traditional Thai residence, so expect to soak up a warm and inviting ambiance. 
While there is no doubt that Bangkok is associated with Thai food, we should always keep in mind that this international city has brought much to the table in terms of unique culinary options. These five restaurants are all excellent examples of how a melange of cultures and tastes can produce a truly unforgettable dining experience. Be sure to bring your appetite, as a kaleidoscope of flavors awaits.