Apart from being famous for parties and clubs, Las Vegas is also famous for local attractions for kids. Traveling to Las Vegas is a dream come true for many but finding a family-friendly hotel in this ultimate party town is a crucial task to perform. Check out Live Enhanced top 10 best hotels for a family in Las Vegas.
Circus, Circus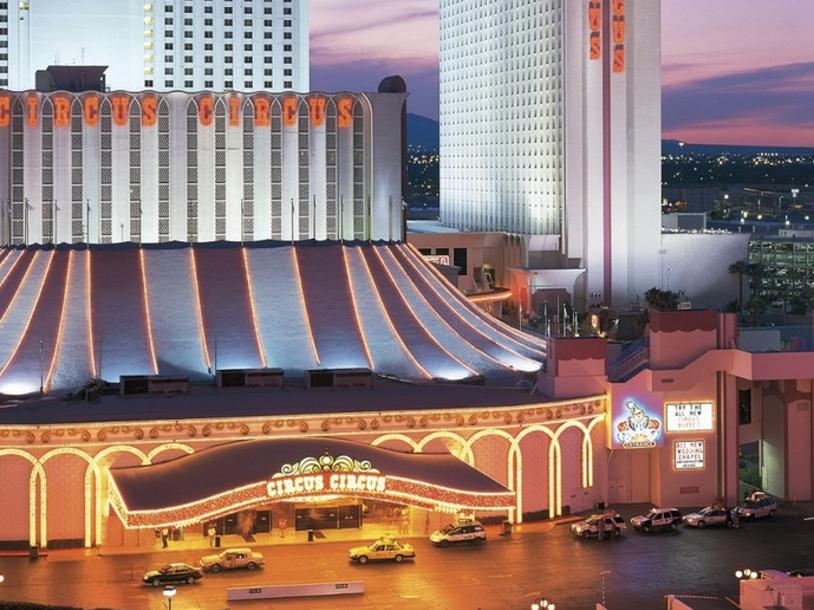 source: simpleviewcms.com
The circus-themed luxurious hotel makes your family feel overwhelming with its eye-catching theme. The hotel features tones of entertaining activities for kids as well as adults ranging from treasure hunts to carnival games to stuffed animals to make your stay more exciting. The famous circus performances in this Vegas tourist heaven are the cherry on the top. 
Excalibur Hotel
source:  tripsavvy.com
Excalibur hotel welcomes you with an impressive castle making you feel surrounded by a fairyland. This hotel manages to impress the visitors by its exteriors itself but once you enter the hotel your family may never want to leave. The Excalibur theme features live events, treasure hunts, and exotic food with themed dining and a lot more.
Luxor Hotel
source:  tripsavvy.com
Luxor hotel features an old Egyptian theme with the pyramid and the world's largest atrium. His budget-friendly hotel provides the best stay for the family with its stay on the strip and adds excitement with various group shows and museums. The suites of the hotel are ideal for a comfortable stay and provide interesting views of the entire hotel especially for the kids out there.  
Mandalay Bay Resort 
source:  pinterest.com
This exotic resort is less busy and less crowded from what you have expected it to be. Located right in front of the NV strip, this place is something more than just a regular resort as it provides a beach-like feel with its pools and sand. The resort also offers a great view of a shark Reef aquarium, fine dining, and some free amenities. 
MGM Grand Hotel
source:  booking.com
MGM Grand Hotel will make you fall in love with the colorful architecture that shines bright during the night. Kids love the colorful look and the impressive pool complex that becomes the favorite place for them. Additionally, the on-site rainforest café is always flooded with the families and keeps on catering the best experience of a lifetime to families.  
New York New York
source:  wikipedia.org
Won't it be exciting if you can find a miniature version of New York right in the middle of Vegas? Kids would not leave this place until forced because of the hotel's famous roller coaster that takes all around the exterior of the hotel launching from the lobby. This place also offers some exciting things for teenagers and adults in addition to the authentic dining experience.   
Red Rock Resort & Spa
source: tripadvisor.com
The red rock resort & spa has more than enough things to offer to everyone. The resort is off the strip but assures that you won't miss any exciting feature of the city. Also, the pool here is 3-acre huge with the kid-friendly pools and additional features include babysitting services, theater, bowling, etc.   
The Golden Nugget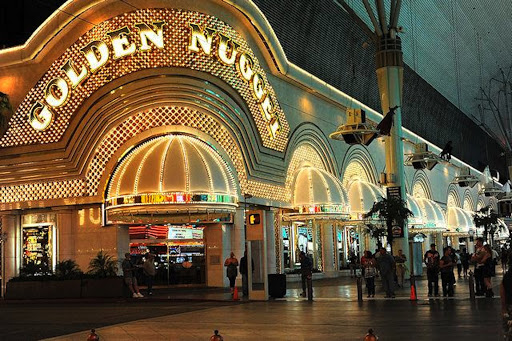 source:  pinterest.com
The golden nugget still features the world's largest gold nugget and also grabs the attention of kids as well as adults with tank pools with real sharks. The resort is built around two aquariums and also caters to some delicious dishes specifically made for kids and others include sushi, chart house, and many more.
The Mirage
source:  booking.com
The Mirage provides visitors with affordable luxury and is one of the great hotels in Las Vegas especially for families. You may recognize this tropical-themed hotel from many movies and shows featuring the dolphin habitat under the water. The hotel also features many family-friendly shows and a massive aquarium that has a lot of attractions to offer backed by a fine dining experience.
The Venetian
source: agoda.net
One of the most famous hotels in Las Vegas, the Venetian contains a massive building rising 475 feet and having 36 stories. This hotel is home to four theaters that are home to concerts and live shows and Italian gelato that you can visit after a famous gondolas ride. The interior paths resemble Venice with its water-filled paths.