Visiting a national park takes us close to nature and the serene beauty of the place. All-natural parks are equally beautiful but visiting ones in the Guanacaste, Costa Rica helps you experience the virgin rainforest, untouched beauty, clean water, and the best version of nature. Listed below are the beautiful natural parks in Guanacaste, Costa Rica at Live Enhanced.
Area de Conservación Guanacaste
source: periodicomensaje.com
This national park is Costa Rica's one of the iconic and most protected areas and is spread across 147000 hectares including sea and land areas. This park is the home for various ecosystems and some raw things including its extensive wetland, oak forests, and tropical dry forests. The place also features a massive 900 vertebrate species and 7000 plant species.
Area de Conservación Guanacaste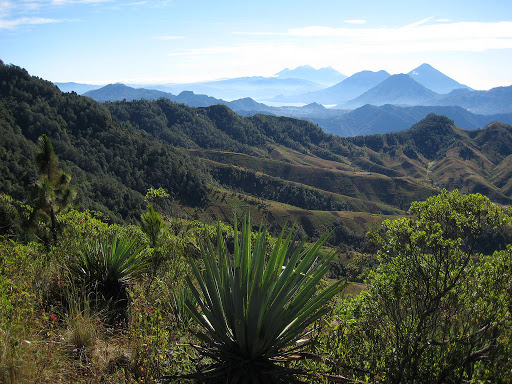 source: periodicomensaje.com
Diria national park was initially created in 1991 for preserving the forests as the wildlife refuge. Diria national park is a home for 140 bird species, White-faced Capuchins, monkeys, and many other mammals. The national park is a small and quiet place that also preserves important watersheds. Apart from this, the national park allows you to witness the scenic beauty of the rolling hills of Nicoya.
Diria National Park
source: anywhere.com
The marine reptiles and the endangered species, leatherback turtles, visit this place to lay eggs. The park was officially built-in 1990 to protect these reptiles and has some beautiful scenery to offer from incredible white sand beaches along with 174 species of birds and other animals.
Marino Las Baulas National Park
source:  wikimedia.org
This national park is the best place for bird watching and was declared as the wildlife refuge in the 1970s. This place will help you witness long-nose bats, heron, ducks, monkeys, iguanas American crocodiles, lizards, and over 300 different species of birds spread across 32,266 acres of land.
Palo Verde National Park
source: myguide-cdn.com
Playa Grande
source: hiddencoastrealty.com
Playa Grande will make you fall in love with its attractive beach. This beach attracts wildlife and nature lovers in addition to the surf lovers with its ultimate beauty. Apart from the beautiful beach, there are other things to do here such as hiking, sailing, exploring the local life and cuisine, and much more. This national park also offers a great view of leatherback turtles.
Rincon De La Vieja National Park
source: civitatis.com
Explore this raw, undiscovered and untouched gem of Costa Rica and roam around the amazing volcanoes and tropical forest at Rincon De La Vieja national park. This park provides great trails for hiking and tracking although not a huge one but definitely worth exploring. The volcanic features, acidic ponds, and wildlife are amusing to see.
Rio Celeste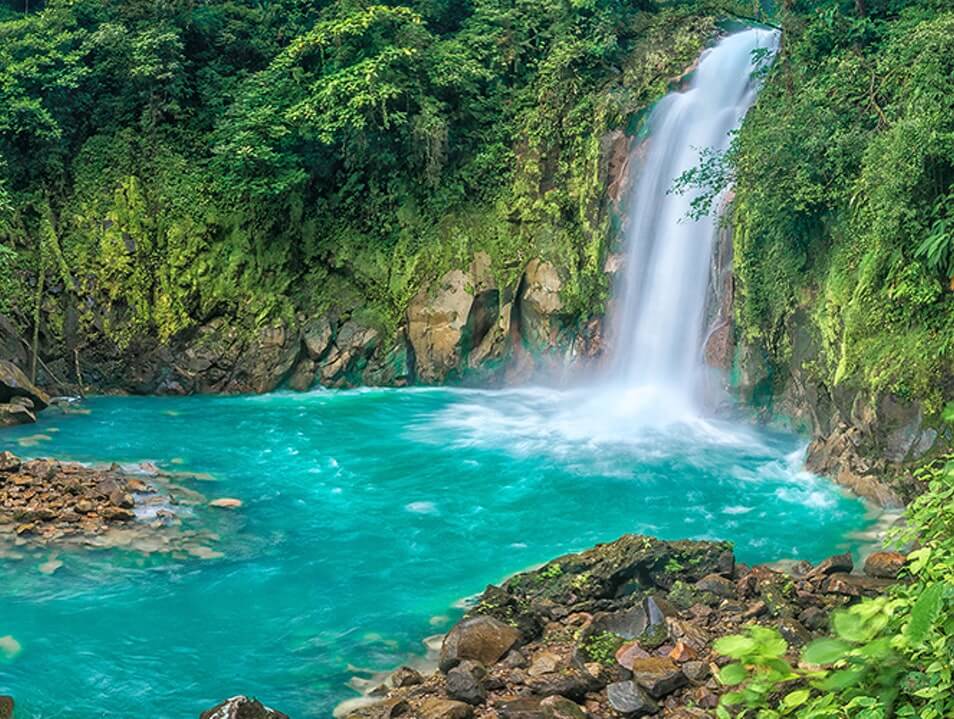 source: afar.com
Rio Celeste is a magic in itself as the vivid blue color in the water is something that steals the hearts of many. Nature is at its best here with the beautiful hiking trail, the bridge close to nature, and the majestic color of the water. Rio Celeste makes this trip a dream come true for nature and beauty lovers.
Rio Negro Hot Springs
source:  guanacastetours.com
Rio Negro hot springs are the place one shall not miss while traveling to Guanacaste because of its majestic natural hot pools, hanging bridges, wooden trails, and the flowing river. The volcanic hot springs will naturally heal your body and your soul amidst all the bustle of life.
Santa Rosa National Park
source:  experitour.com
The park also features a museum that has a lot of information and antiques preserved and features a great combination of history and nature with the diverse animals. The national park has two camping areas, a varied species of deer, monkeys, and others.
Sibu Wildlife Sanctuary
source:  trip.com
Sibu wildlife sanctuary is spread over 50 acres of jungle and garden. Sibu wildlife sanctuary is something more than just a place to camp as they rescue and rehabilitate the abandoned animals mainly monkeys and release them back to the jungle once they are all set. This place has so much to explore in the dense and quiet forest.