Birds are indeed a wonderful gift of nature that is worth treasuring. Their chorus chirpings, vibrant colors, and tireless skydiving is something that drives away your melancholy. So, while birds help you in boosting up your mood and giving you inner pleasure, they too deserve something in return. Right? So how about making some DIY bird baths for them in your yard? Hell yes! It's a brilliant idea. However, birds being such attractive creatures won't stop by your yard unless they get something as captivating as they are. So, try out these cool and eye-catching DIY bird bath ideas that will not only attract those little eyeballs of the birds but will also enhance your yard space.
Glass Gems Concrete Bird Bath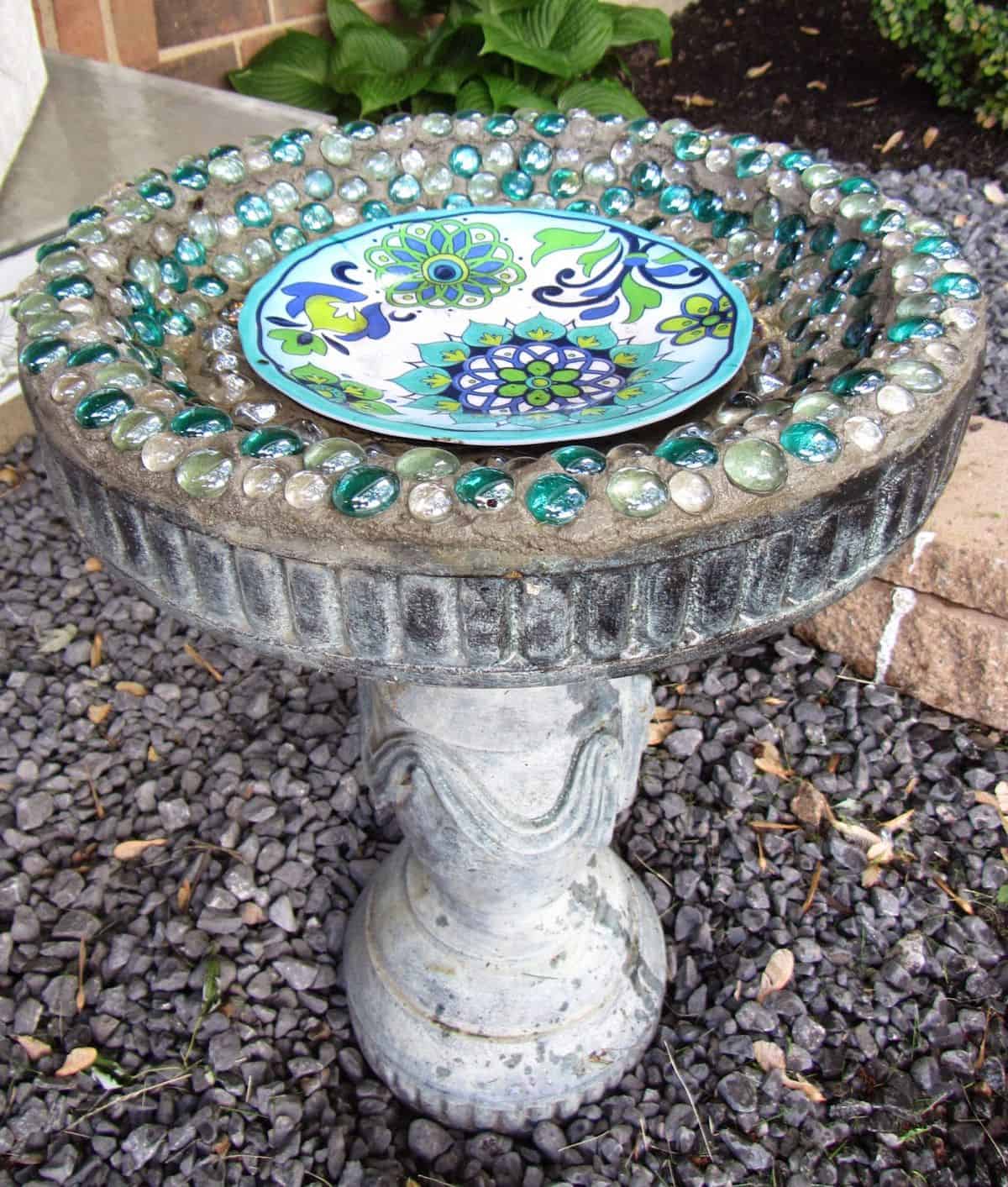 Although a concrete birdbath is durable, it seems to be too stiff and old-school. But if you want to create something out of the box, you can do it with the concrete one too. Just attaching some large-sized glass gems and adding a decorative ceramic platter to it, would give a complete makeover to the boring concrete bird bath. This idea would simply touch the delicate little hearts of the aves.
Unique Tea Pot Bird Bath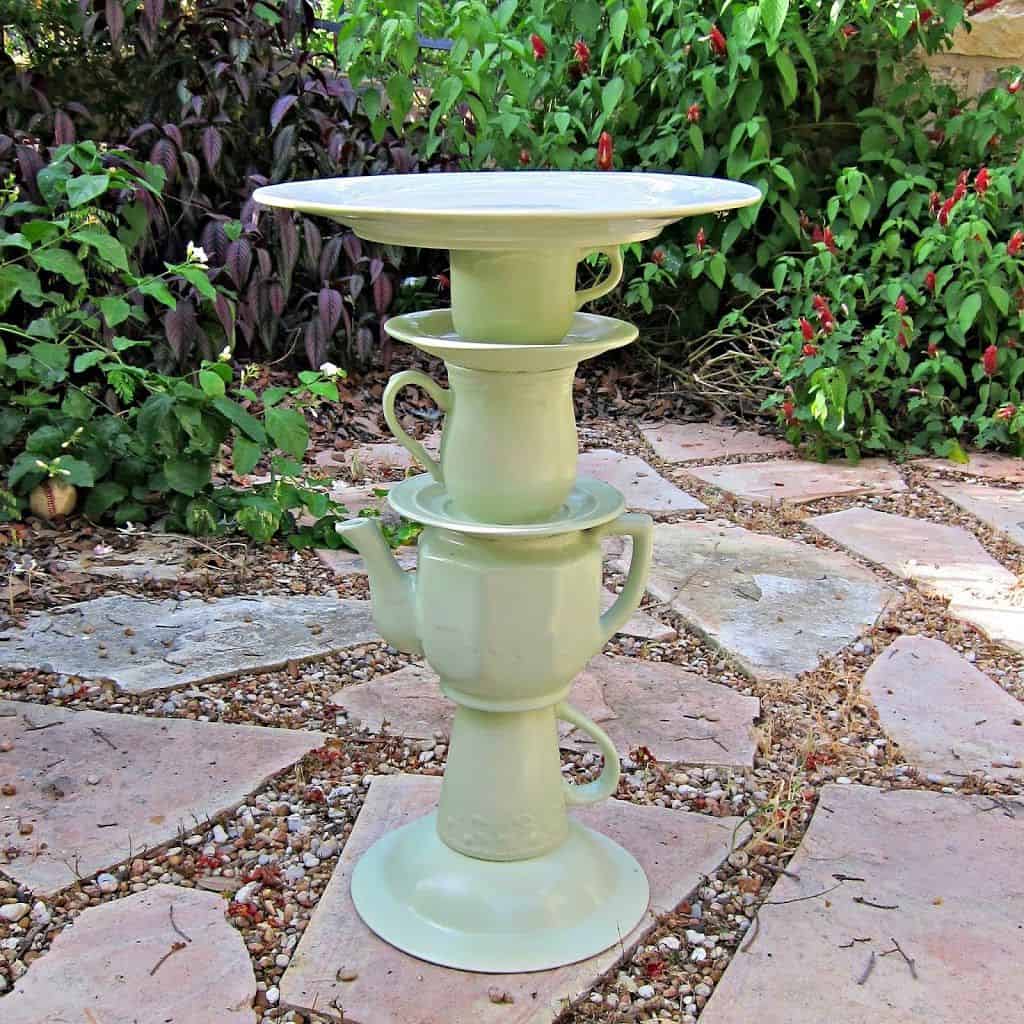 This bird bath pot idea ups creativity to the next level. It indeed is astonishing that a simple arrangement of teapots can create such a mesmerizing bird bath set up. And painting the entire pot arrangement with your favorite shade of pastel serves to be the cherry on top of your cake.
Green Leaf Bird Bath
Green leafy trees are always birds' best friends no matter what. And what else can be better than making a bird bath in the form of a green leaf? Sounds exciting! And rightly so. You can easily carve a leaf design out of a cement mold and add fine details to it like that of the leaf veins to keep it more real. Lastly, polishing it with green color will give it a natural and lively look. Such a handmade green leaf bird bath would surely make your birds communicate with it.
DIY Salvaged Sink Bird Bath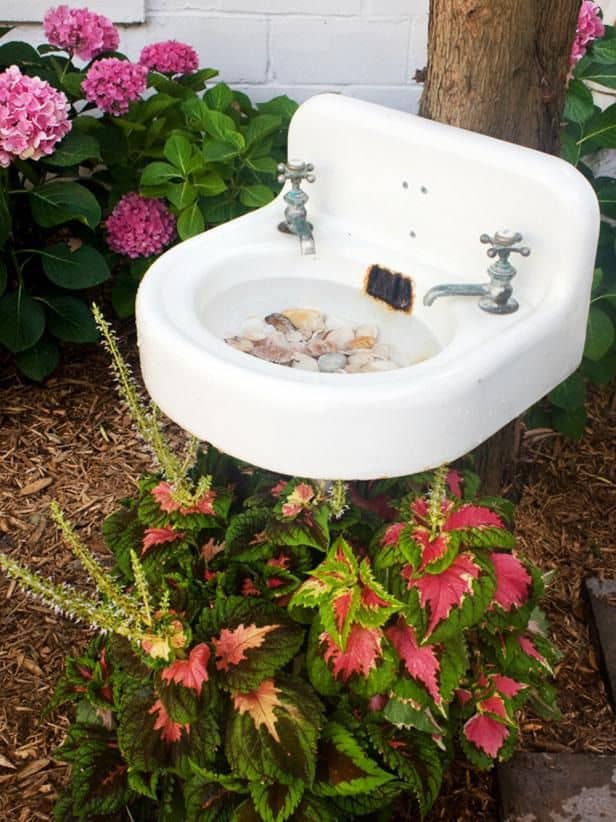 Why throw away your broken sinks when you can enhance your yard aesthetics with it? Yes, your unused sinks can turn out to be good birdbaths with alluring yard beauty benefits. Just stick it to a tree in your garden, place some river stones in it, and your beautiful birdbath will be ready in no time. So with this impressive artwork,no more throwing away your unused or wrecked sinks.
Terra Cotta Saucer Bird Bath
Do you want to add a vintage touch to your yard? If yes, then this DIY bird bath idea will surely engage you. And this isn't any difficulty. Simply place an old vintage ladder in your yard and put a big terra cotta saucer on top of it. Put some river stones and water into the saucer, and watch the birds peep through it. You can also add some green plants in and around the ladder to help out your birds in merry-making. This arrangement is going to add a rustic elegance to your yard besides preserving its integrity. 
Glass Beads Hummingbird Bath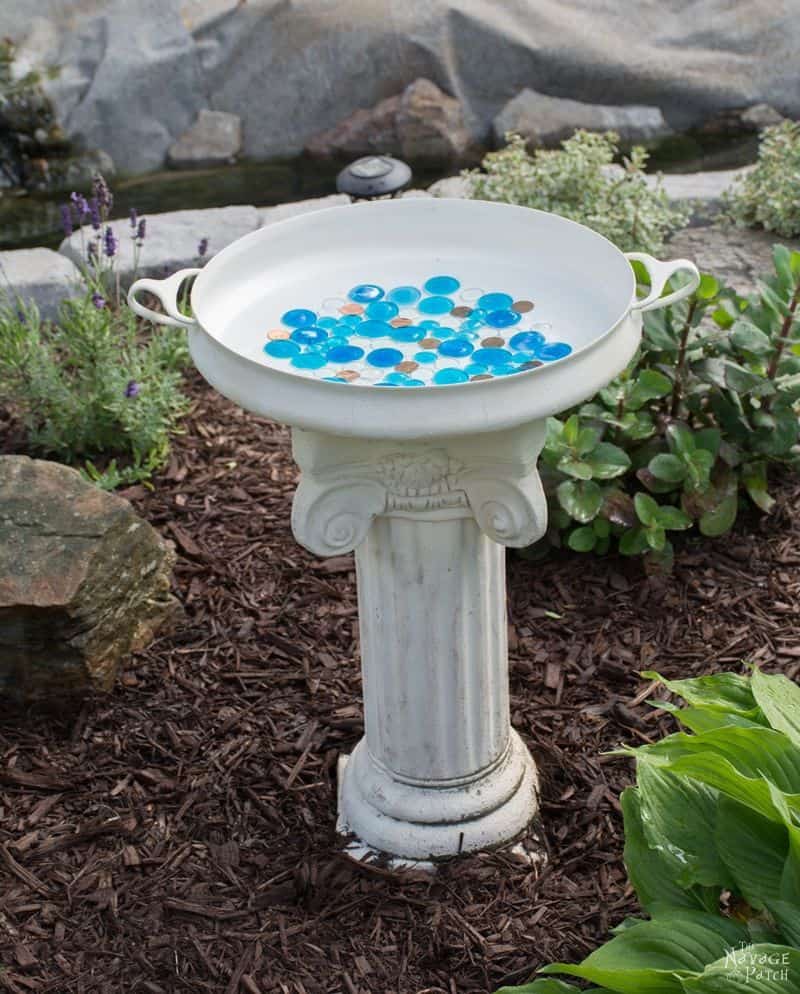 This is another interesting and unique bird bath idea that will not entice the hummingbird, but anyone. All you need is, to fix a wide-base pan to your garden column, and fill it with enough water and some colorful glass beads. To add more dramatic contrasts in your garden, try painting thesetup white. This way your breathtaking DIY bird bath is ready to rock.
Kid-Friendly Bird Bath
This bird bath idea is so easy that even your kids can join you in creating these yard wonders. So wake up your kids early and drag them into some creativity this weekend. This bird bath just requires two large terracotta pots and a big saucer to serve the purpose. Additionally, you can opt for bright hues and paint it accordingly to complete the look. It is super-easy, engaging, and lovable too.
Carved-Tree-Trunk Bird Bath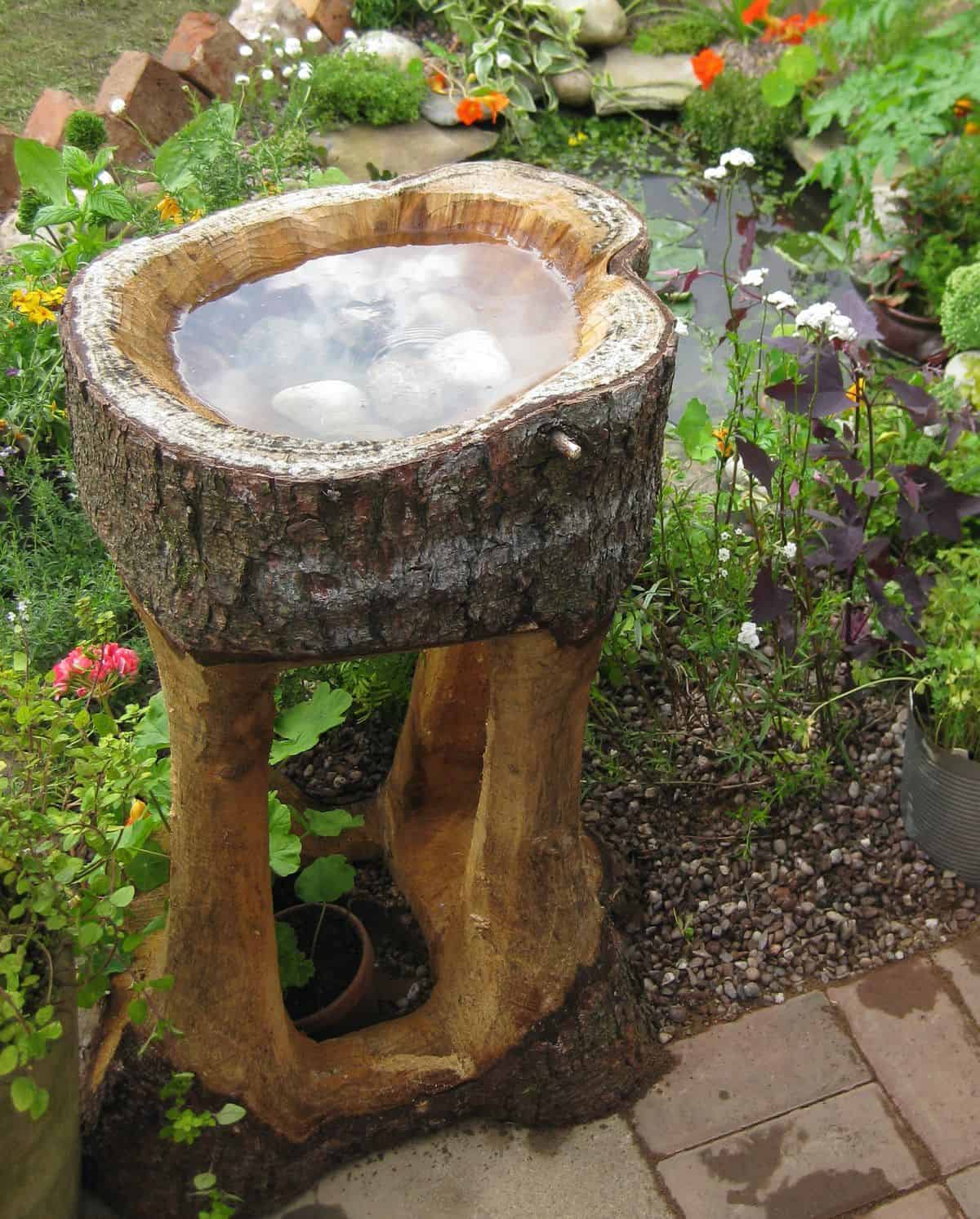 If you are one of those who preach authenticity, this design is yours. A bird bath made of carved tree trunk perfectly accentuates the natural elegance of your yard besides making it a center of attraction. To make it more flawless and artsy, put some water and stones inside the hollow zone of the tree trunk. Even if the birds don't stop here, your neighbors surely will do.