Planning a wedding is a challenging and exhausting task. Most people will spend months arranging everything for this day, and they still end up missing something. In the entire chaos, the newlyweds often forget to take care of themselves, which should be a top priority during this time.
While trying to set everything perfectly and prepare the ideal wedding, don't forget to pay attention to your looks, feelings, and emotions. The same goes for the groom as for the bride, but we're focusing on the ladies in this article.
In this article, we're providing five essential pampering ideas that every bride should have in mind before the big day. If you want to know what are the things that will make you feel relaxed, happy, and relieve the stress during this time, keep reading and find out more about it.
1. Spend a night experimenting with nail dip powders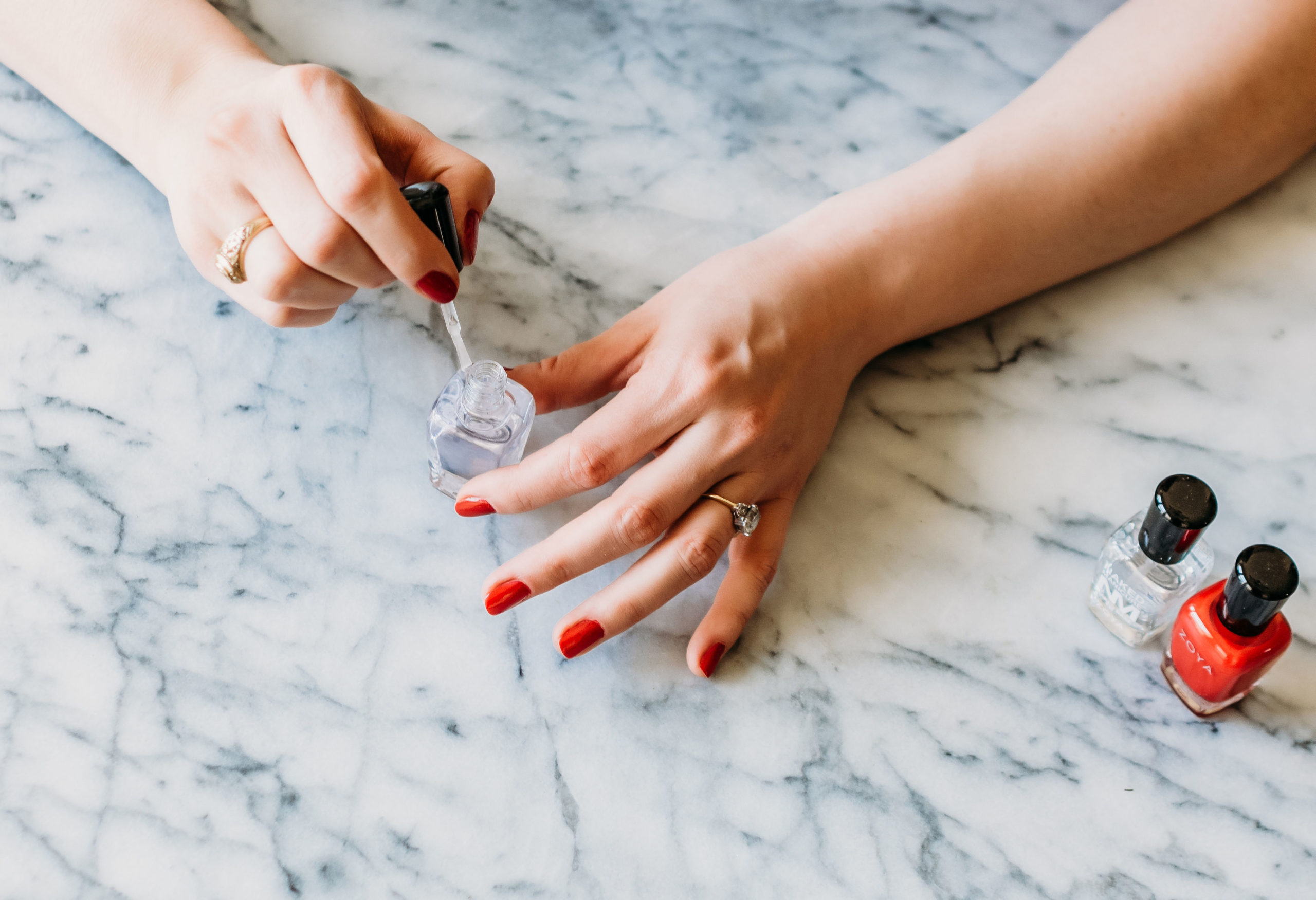 source: fedandfit.com
A new trend in the fashion world is dip powder nails. This relatively new technology is rapidly changing traditional nail polishing because it has many positive sides. Get yourself a few different dip powders and spend a night trying them on until you reach the perfect solution for your nails on the wedding day.
Some girls will go to a beauty salon and let professionals handle their nails, but it is best to do it yourself at home. Try a couple of options and see which one will best match the wedding dress. Once you decide, you can finalize the nail solution, dip your nails in the powder, and forget about this problem. The nail powder lasts for weeks, so you don't have to spend time on it the morning before the wedding.
2. Get a thorough haircut a week before the wedding
source: byrdie.com
Go to your hairstylist a week before the wedding to discuss the styles, the shape of your hair, and what would go best with the rest of the wedding look. Spend a couple of hours trying different hair ideas, and let the stylist cut it enough so you can just spend an hour or so arranging it perfectly before the event.
You want to be stunning, and your hairdo significantly influences the complete look. This action will give you the freedom to focus on other equally important issues and take away some stress. At the same time, you'll have a week ahead to think about the idea and be sure that you're making the right choice.
3. Schedule a series of massages in the weeks before the main event
source: visitphilly.com
Planning a wedding is highly exhausting. It is stressful and overwhelming, and without the proper approach, it will turn into a disaster. Instead, both you and the groom need to dedicate yourself to enjoyment. One of the things that will surely make you feel relaxed is a good, long massage by a professional masseuse.
When you build up tension, the first thing you'll feel is a pain in your tendons and muscles. The massage is going to relieve this pressure and make you feel better. Spending an hour in the massage center will make you feel better and get your mind and body to the right place.
4. Go to a spa and enjoy some wine while you're there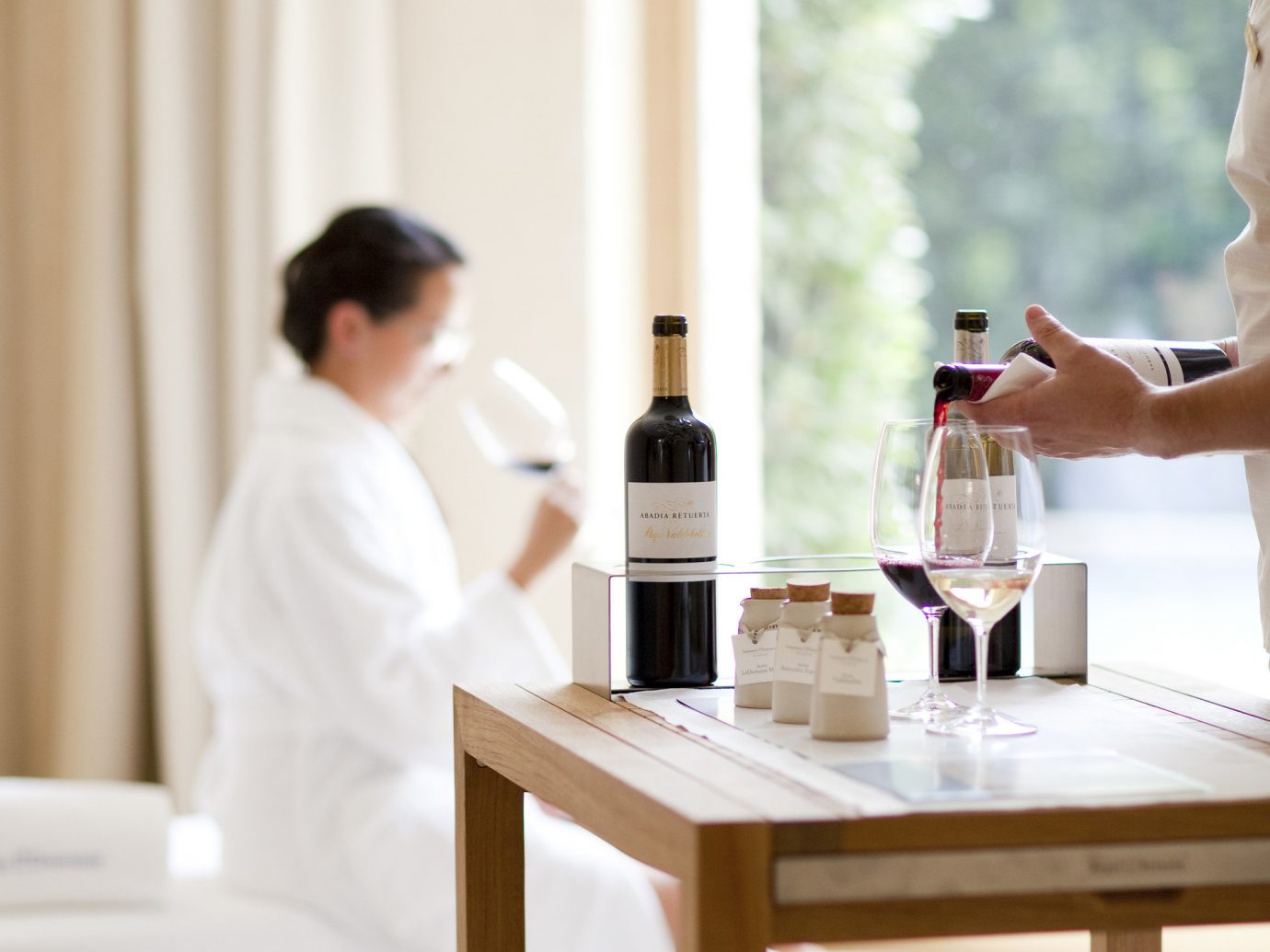 source: jetsetter.com
Another thing to keep your spirit high is going to a spa. Try everything there is, but don't forget to order a glass of wine and spend some time literally not doing anything but enjoying the taste of it. The number of different items to use in a spa will make you enjoy yourself.
You can stay inside the hot water of the jacuzzi, take small sips of wine occasionally, and enjoy the bubbles and the relaxing massage on your feet. This will make you feel relaxed and happy, which eventually provides strength to continue with the organization and easily cope with all that stress.
5. Get a face and body treatment to make yourself look beautiful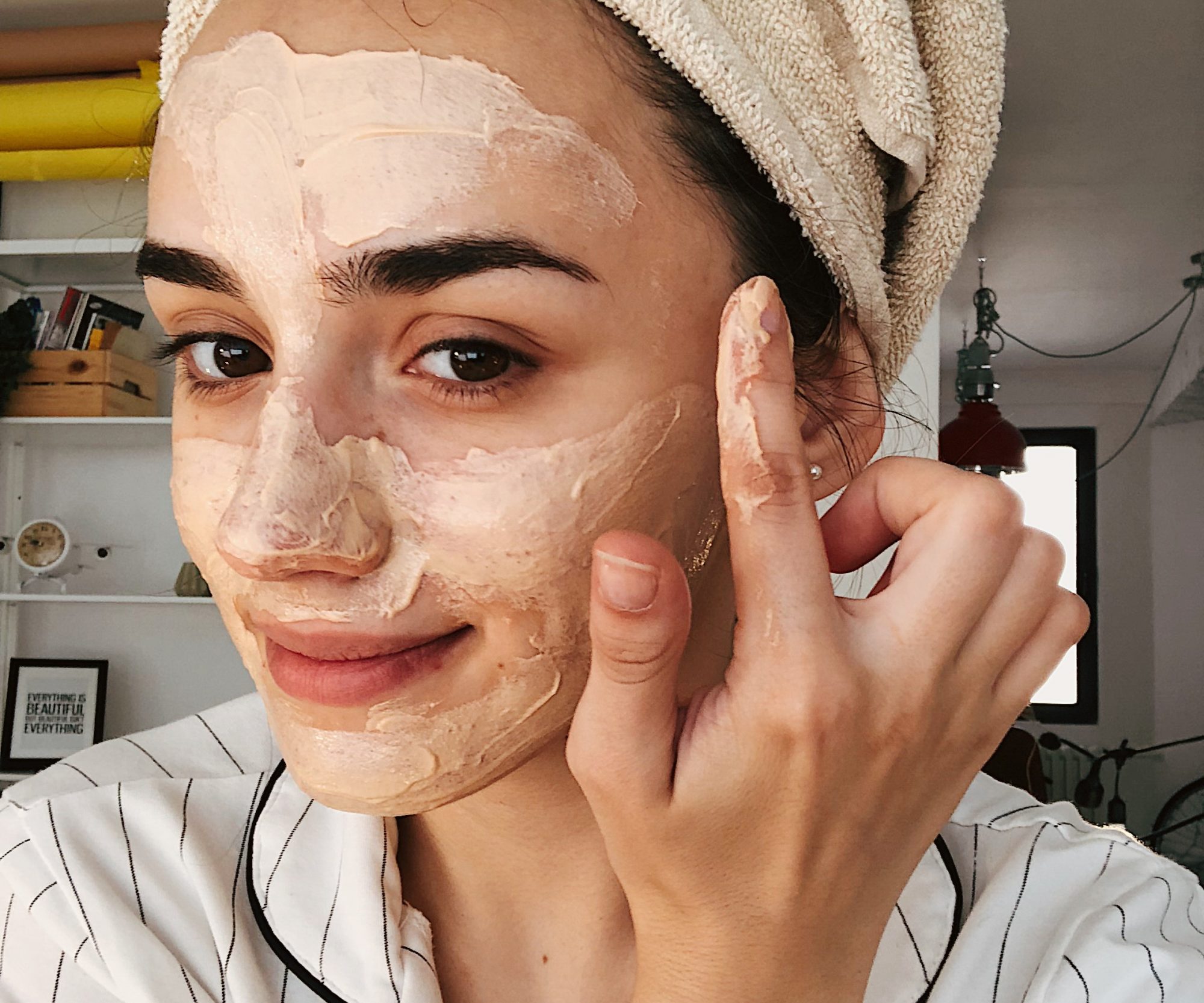 source: pinterest.com
Another thing that will need to be repeated on the wedding day, but it's best done a couple of times in the week before the big event, is the face and body treatment. This is so relaxing and refreshing for many girls, and if you're part of this group, you'll surely enjoy yourself while doing it.
Schedule an appointment in the beauty salon and let yourself go. Let the professionals do their job and make your face look fresh and rested. At the same time, it's best to schedule a body wax and take care of the excessive hair, which will eventually make you feel entirely fresh. There's no need to worry about whether there'll be time for this in the morning before the event. Do it now, and feel relaxed knowing that one task is gone.