Christmas is the festive, we all adore, everyone have their own christmas traditions, have their own ways to celebrate christmas. When its come to christmas we are always acknowledged with that christmas is all about taking participate in christmas activities with friends, having a christmas dinner with family, implementing on christmas decoration ideas & so on, 
Fortunately that days are gone (Not like that) in fact they have some mindblowing additions; there are countries who have their own ways to celebrate christmas. Here are some which actually surprised us & now its out turn to introduce you how people celebrate christmas around the world. Let's go through it! 
Christmas in Argentina: Cotton Balls on Christmas Tree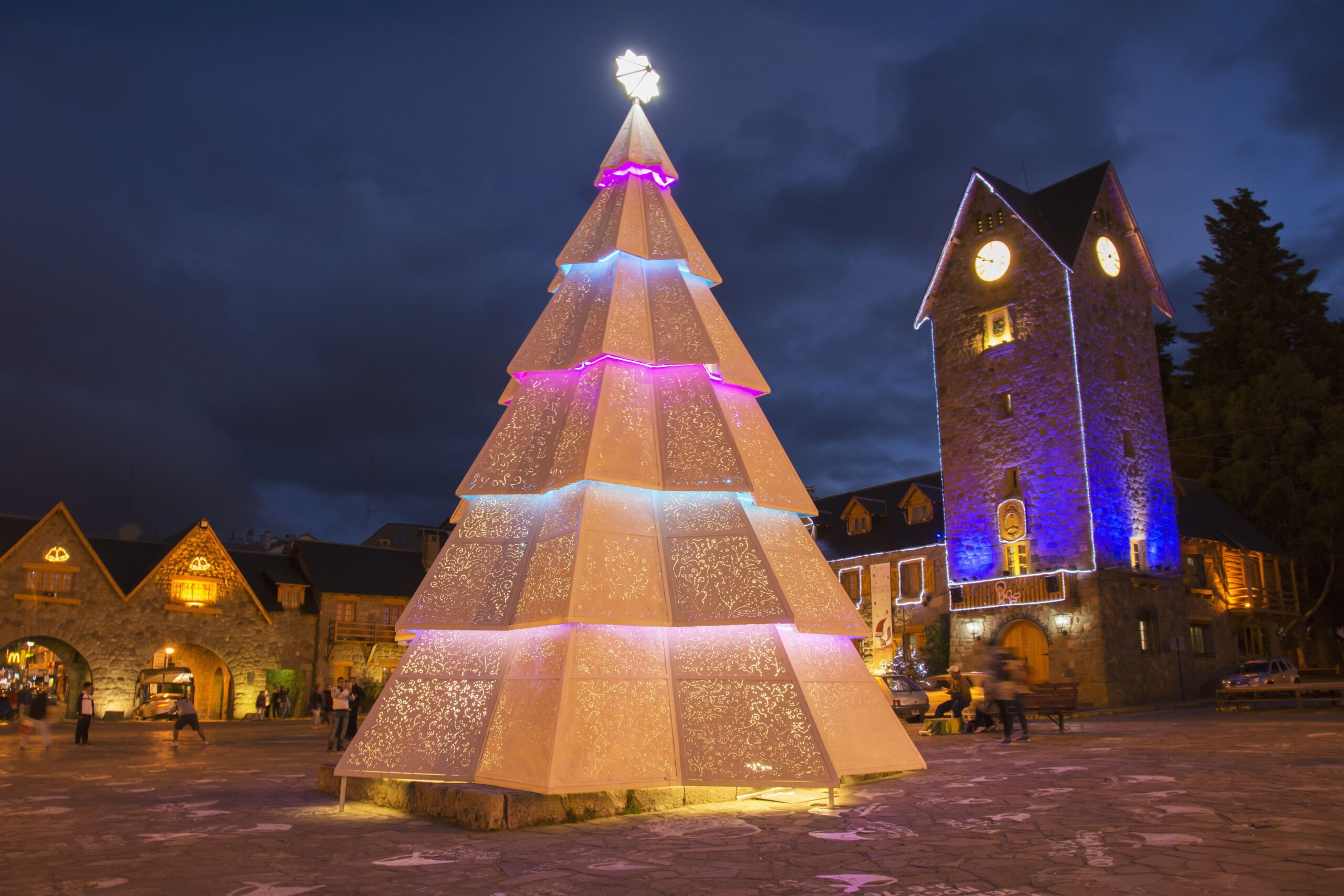 source: pinterest.com
At Christmastime, the weather is warm in Argentina.Christmas planning starts pretty early in December. Christmas traditions of Argentina are a mash-up of American, European, and Hispanic cultures. Father Christmas' boots, red and white blooms, and covering Christmas trees with cotton to make it look like snow are common parts of their celebrations.
Christmas in Japan: Its Kentucky Fried Chicken Day
In Japan, Christmas has just recently become a widely observed holiday. Since there aren't many Christians in Japan, it's still not considered a religious holiday or celebration. However, Japanese people celebrate Christmas by eating kentuck fried chicken (kfc) and Japanese Christmas cake (sponge cake with whipped cream and strawberries). Additionally, rather than being a religious holiday, Christmas Eve is also celebrated as Valentine's Day in Japan.
Christmas in Australia: Let's Hit the Beach
source: pinterest.com
Christmas falls in Australia around the start of the summer vacations! Australians spend their Christmas holidays lounging on a sunny beach since kids have their summer vacations from mid-December to early February. When the rest of us in the Northern Hemisphere are shivering and they are enjoying sunshine. Santa appears on the sand in place of his sleigh on a surfboard, and after surfing some waves, everyone celebrates with a Christmas BBQ.
Christmas in Iceland: Exchanging Books Instead of Gifts
In Iceland, Christmas is commonly referred to as "Jól." The Christmas celebrations in Iceland begin at 6 p.m. on Jól (Christmas Eve). This may have originated from an old Icelandic tradition when a new day began at 6 p.m. instead of midnight. Icelandic families exchange books on Christmas Eve, then spend the remainder of the evening reading aloud,  munching on sweet-treats, and sipping hot chocolate. To us, this sounds like the ideal cosy Christmas eve.
Christmas in Germany: Find the Glass Pickle
Germany is well known for its Christmas Markets where all sorts of Christmas foods and decorations are sold. Perhaps the most famous German decorations are glass ornaments like glass pickle. A glass pickle ornament is hidden in a Christmas tree. Someone hides the ornament deep within the tree's branches, and the person who discovers the pickle sometime during the Christmas season will receive a bonus gift or lots of good fortune for the upcoming year.
Christmas in Poland: Spot the First Shining Star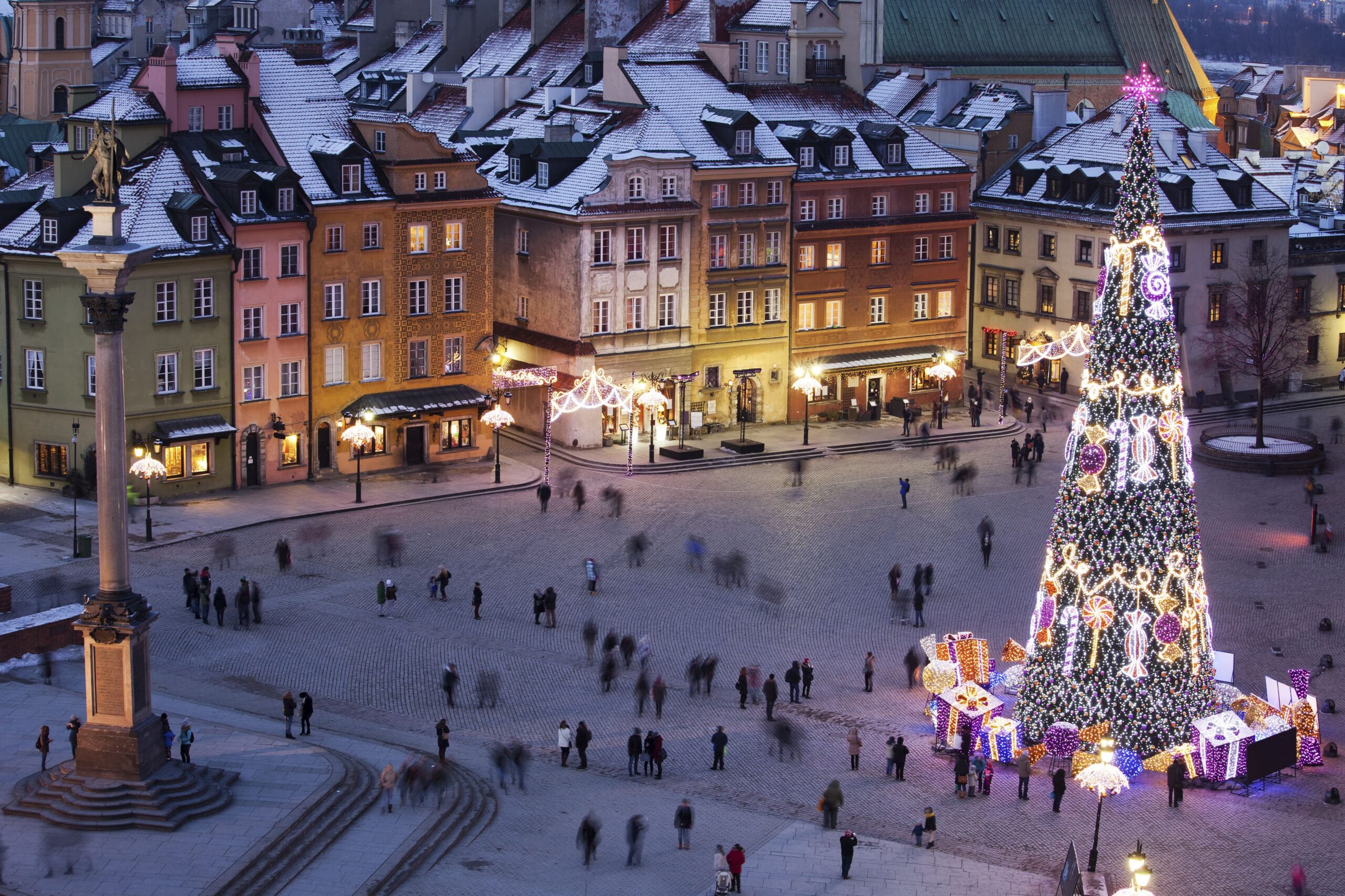 source: pinterest.com
It is a very busy and important day in Poland on Christmas Eve due to its predominantly Catholic population.Christmas Eve is a day of fasting and abstinence (not eating anything) until the first star is seen in the sky. So children look at the night sky to spot the first star! Even Polish families have a 12 dish Christmas dinner, which is a symbol of good fortune for the next year.
Christmas in Sweden: St.Lucia Day
St. Lucia's Day is a significant aspect of the Christmas season in Sweden, Finland, and Norway, honoring a woman who is claimed to be one of the first Christian martyrs. The oldest daughter in each family dresses up as St. Lucia and leads candle-lighted processions while carrying a wreath of lit candles. In addition, the girls will serve their family S-shaped Lucia buns plus coffee or mulled wine.
Christmas in Singapore: Its all Lighting Effects
The Orchard Road shopping centre in Singapore is constantly bustling, but during the Christmas season, it is illuminated by some of the most stunning holiday decorations in the entire world. Residents can also view a breathtaking Christmas village show at Gardens on the Bay. With that kind of vista, we wouldn't mind getting stopped in traffic to pass the time.
Christmas in Mexico: Pinatas All Around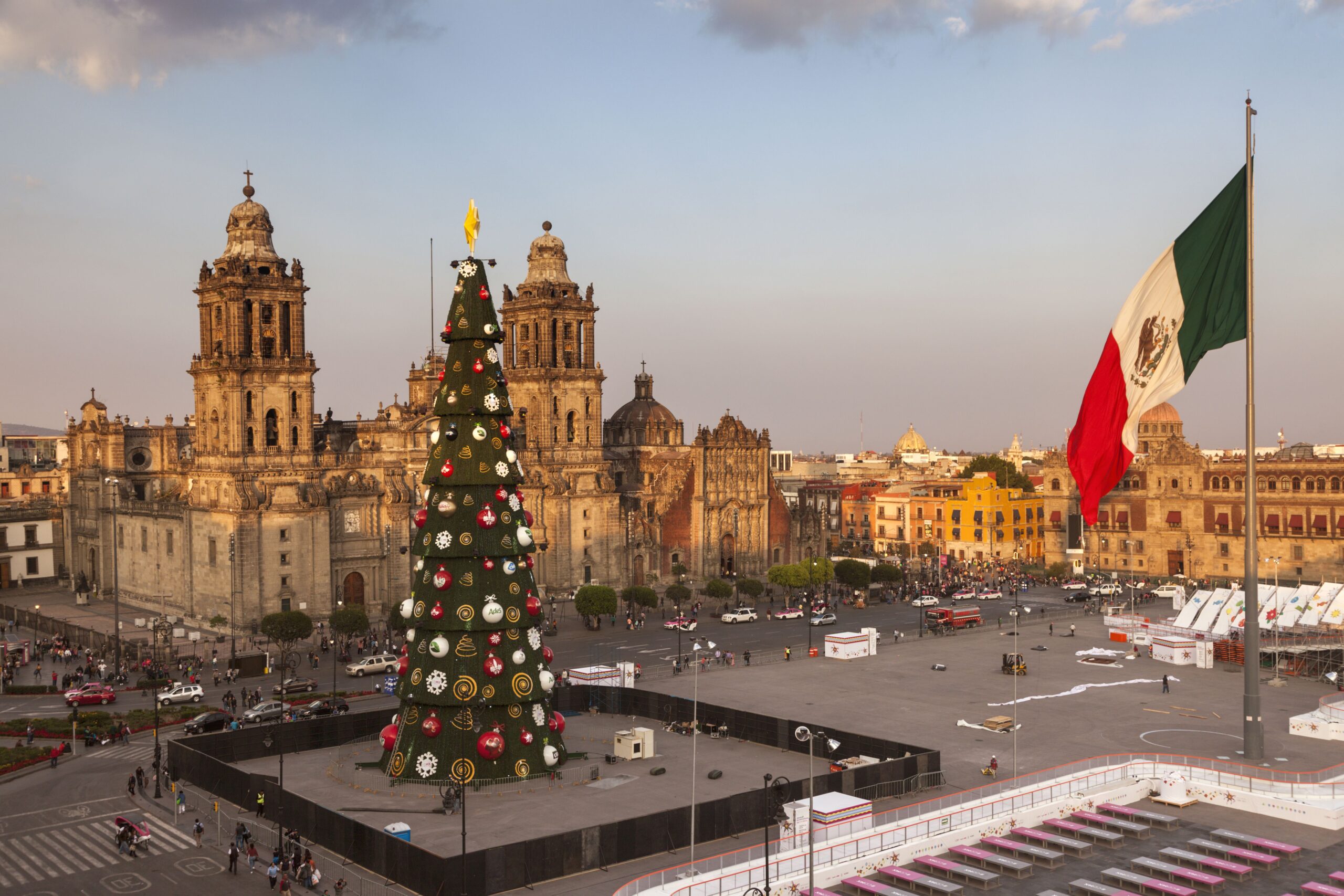 source: pinterest.com
Families celebrate Nochebuena on Christmas Eve in Mexico and many other nations with a large Latino or Hispanic population. There will be a substantial meal, music and dancing, and frequently a piata for the kids. A piata is a decorative clay or papier-mâché jar that is suspended from a tree branch or the ceiling and contains candy. Children take turns beating the piata with a stick while wearing blindfolds until it breaks open and the candy spills out. The kids then dash to gather as many candies as they can! Sounds like perfect christmas activity for kids.
Christmas in Norway: Hide Brooms & Mops
During Christmas time in Norway, it is customary to hide mops and brooms – not because Norwegians don't want to clean, but because Norwegians are a little superstitious and want to prevent evil spirits from getting snagged and going for joyride in the Christmas sky as soon as they return to Earth that night.
Christmas in Ukraine: Spiders on Trees
Whether you want to believe it or not, there are Christmas spiders. Do not panic; these decorations that resemble spider webs are used to decorate Christmas trees in the Ukraine and are believed to bring good luck. The story begins with a struggling woman who was unable to buy decorations to decorate her tree. She awoke the following morning to see her tree covered in spider webs that sparkled and looked lovely in the sunlight.
How You Celebrate Christmas?
You now know how people celebrate Christmas around the world, and some of their unique Christmas traditions may surprise you. If we missed something, let us know in the comments section and let us know what your christmas tradition is. Feel free to share it with anyone interested in learning more about Christmas.