Acne-causing triggers are the same for everyone. Namely, dirty skin, oily skin, hormonal imbalances, side effects of medications, or symptoms of other illnesses. On the other hand, some individuals are more prone to acne attacks due to genetic conditioning. 
In any case, if you have been a victim of acne attacks, you have probably visited a number of doctors by now. Pharmaceutical medication can be expensive and harmful at the same time, due to various side effects. 
Since you are looking for home remedies, you have probably realized by now that treating acne is a long term process. It's difficult to get rid of this disease completely, however, by changing some of your daily habits, and also by using some simple kitchen ingredients, you can finally get a good grip on those annoying breakouts. 
Causes of Acne

source: woman.rambler.ru
First and foremost, let's look at why some people have such a hard time controlling breakouts. 
Generally, acne occurs when the pores of your skin get blocked by external impurities, such as dirt and oil. Even the residue of a moisturizer, beauty products, or a face pack can clog your pores. That is why it is so important to keep clean. The other common reason for breakouts is stress, work pressure, a plethora of responsibilities, and even relationship problems. Hence, you have to address the main reason for your breakouts to eradicate it completely.  On top of that, your diet and the condition of your body also play a big role in the production of acne. Excessive consumption of dairy, fast food, and processed food are also reasons behind the pesty breakouts. If you are addicted to soda and artificial drinks, you can't blame anybody but yourself for the situation that you are in. Long term consumption of unhealthy, artificial food can lead to acne and other unpleasant skin conditions. 
Lastly, alcohol and tobacco are also responsible for wrinkly, acne-prone skin. Therefore, if you thought that a simple kitchen remedy will solve your acne problem, the answer is 'no'. You have to quit all the bad habits that have lead your skin to the state that it has ended up in today. 
Solutions to Prevent Acne
To be honest, we prefer to keep the remedies as natural as possible, in order to minimize the use of artificial or lab-made products. Therefore, don't be surprised if all the solutions that we review here are organic. 
Egg White

source: medicalnewstoday.com
In an effort to open clogged pores, you can apply an egg white mask on your face for about ten minutes. It will clean your skin, while also adding softness.
Moreover, egg whites can shrink the pores of your skin, ensuring the pores no longer accumulate unwanted impurities. Ideally, this egg white mask should be applied only once or twice a week, because applying it too often, on the contrary, can cause dry skin. 
Furthermore, egg whites will also remove dark spots on your skin, and under the eyes, giving you additional benefits. 
Aloe Vera

source: ayurvedagyan.com
Aloe vera can be applied directly on your skin, as a moisturizer, gel or face pack. In fact, you can apply it everyday on your skin, if that is what you desire. If you are applying the plant directly on your skin, make sure to wash it off after twenty minutes. Be careful of companies that claim to have added natural aloe vera in moisturizers and gels. For this reason, it is better to buy natural aloe vera from an organic store. 
Over and above reducing signs of acne, aloe vera also whitens skin, smoothens the surface, diminishes blemishes and dark spots, eradicates dead cells, destroys bacteria, and tightens saggy skin. 
Lemon

source: cheshirecat.com
Although it is alright to apply lemon juice directly on your face, it may irritate the skin. Hence, always add something, such as honey, egg white, cinnamon powder, aloe vera, etc. with lemon juice before applying the juice to your face. All you need to do is wait ten minutes for the lemon juice to take effect, then you can wash it off with cold water. You don't want to keep the lemon juice on your skin for too long, because lemon contains acid, which may cause hyperpigmentation or a burning sensation. 
In spite of the fact that lemon can lighten your skin tone, put an end to break outs, abolish blemishes, and dark spots, its acidic feature may not suit the skin of some people. Because of this, test out the content on a small section of your skin before going all in!
Honey

source: medicalnewstoday.com
When it comes to honey, nothing beats Manuka honey in treating acne problems. Honey will go deep into the skin and heal it from within. Since it possesses antibacterial and anti-inflammatory attributes, honey prevents the formation of acne, regenerates dead cells, and soothes the skin. Additionally, you can heal acne by leaving raw Manuka honey on the affected area for about ten minutes. It works like magic!
Nonetheless, honey may not work on all types of pimples. However, it can ease the irritation by releasing fluid stuck inside. On top of that, try having honey every day to improve your complexion, and to lower the chances of breakouts. 
Mint

source: britannica.com
Try crushing mint, and then applying the content on your pimples. The best feature of mint is that it will shrink acne, and erase acne scars, while making your skin brighter, and rejuvenated. In an effort to minimize breakouts, and to heal acne scars, you can use mint side-by-side with other ingredients, such as honey, rose water, oats, or lemon. 
Also, try to stay away from products that claim they use natural mint extracts. The mint that you purchase from organic suppliers is more effective in treating acne, plus you also save a significant amount of money. 
You may also like to know about  How Can I Look Smart And Stylish?
To Sum Up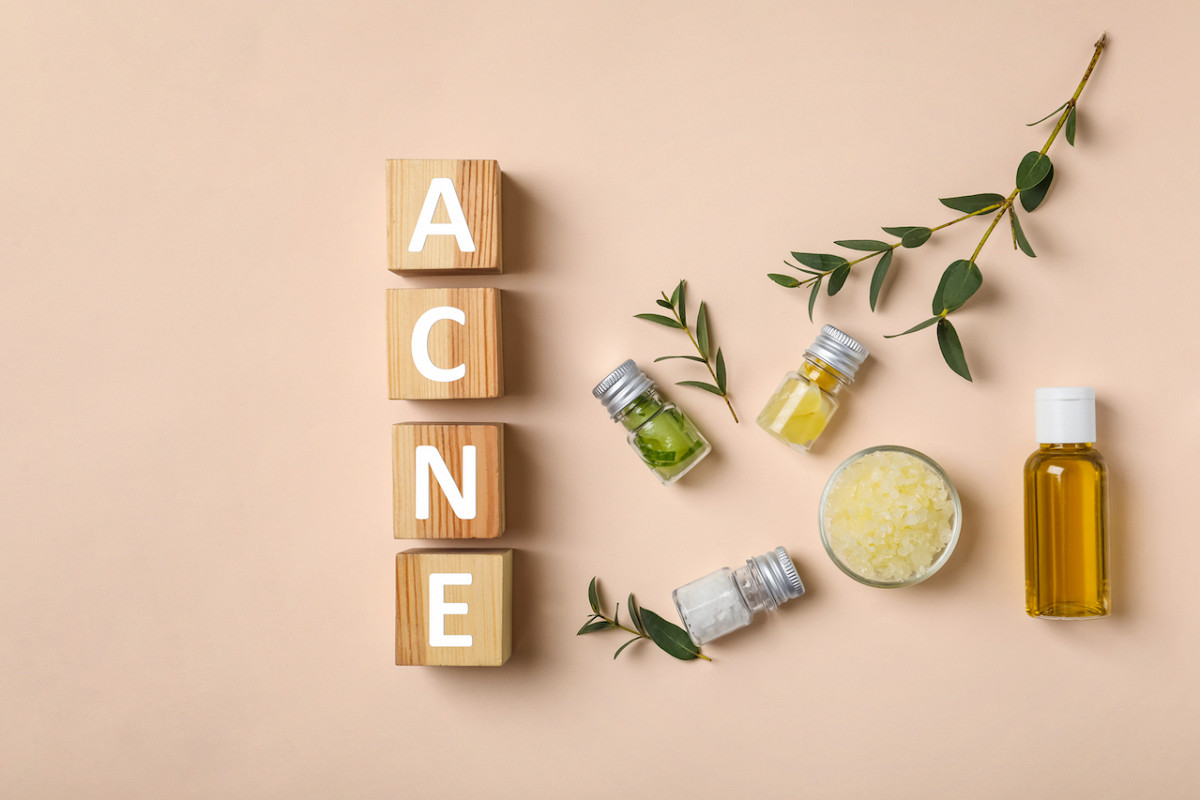 source: woman.rambler.ru
Instead of spending tons of money on expensive products that only claim to use natural ingredients, become friends with the local organic store, and prepare your own beauty products at home. 
If cooking is your thing, you will absolutely enjoy mixing herbs to prepare home remedies that work better than any pharmaceutical product. Nature has provided us with everything that we need. We just have to stop getting manipulated by media advertisements. 
What is more, the more organic your lifestyle is, the better you will look appearance-wise. Additionally, your health and relationships will skyrocket as well.