The living room is usually the largest room in the house, and it serves as a hub of activity throughout the day and night. It's more involved than simply dimming an overhead light and calling it a day to make sure your living room is appropriately and tastefully illuminated for entertaining, relaxing, reading, watching TV or movies, and all the other activities that take place in this core portion of your home.
To generate balance and a pleasant ambiance, a well-lit house should ideally have layered lighting that illuminates all four corners. Chandeliers, wall sconces, table lamps, floor lamps, recessed lighting, and even candlelight can be used to illuminate the room for various atmospheres and purposes. Here are some lighting ideas that will undoubtedly persuade you to add lighting to the home immediately.
Entryway Lighting
source: ylighting.com
When it comes to lighting, don't forget about your entryway. As the first thing visitors see when they enter your home, you'll want to choose a light fixture that generates a lot of light. This futuristic fixture not only provides brilliant, multi-directional lighting in the entrance, but it also makes a statement as soon as guests walk in.
Big Impact on Living Room
Choose a large statement arching floor lamp with a stunning, slender shape that produces sufficient but diffused ambient light. And it looks just as good when it's turned off as it does when it's turned on. Whether you choose with a design classic like a mid-century Arco Floor Lamp or a more cheap Scandi-style tripod floor lamp, use the extra space in the living room.
Moroccan Lantern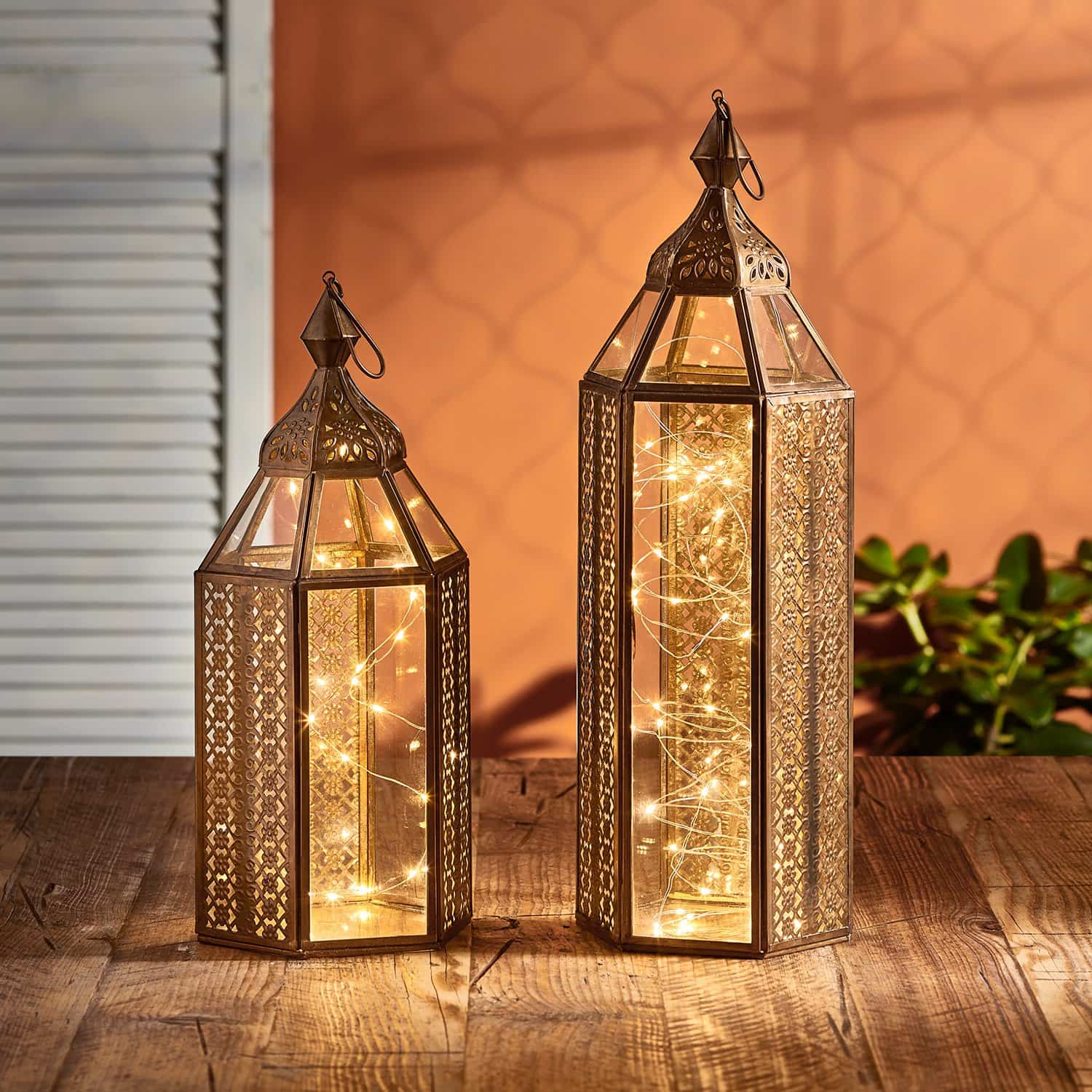 source: shopify.com
A lovely perforated metal Moroccan lantern does not require a Moroccan-style interior to be included into your home. This will add a whimsical touch to the diverse design and generates magical shadows when illuminated in the centre of the room
Wall-Art Light
If you spend most of your time in your living room watching Netflix and chilling, why not use the space above your sofa to design a dramatic wall light like the Eclipse Wall Light? It's the kind of utilitarian wall art and decor that sparks a conversation, sets a mood, and looks great in a small space.
Past & Future
Contemporary lighting design can maintain a room with historic bones seeming current, while an antique chandelier or vintage sconces may warm up a contemporary living room. Instead of the formal sconces you might expect, hang soft contemporary lighting like the Ball Light Wall Brackets in polished brass on either side of the fireplace mantle to give the traditional space a timeless appearance. You can employ varied shapes while retaining a cohesive sense with additional lighting, 
Multi-Color Lights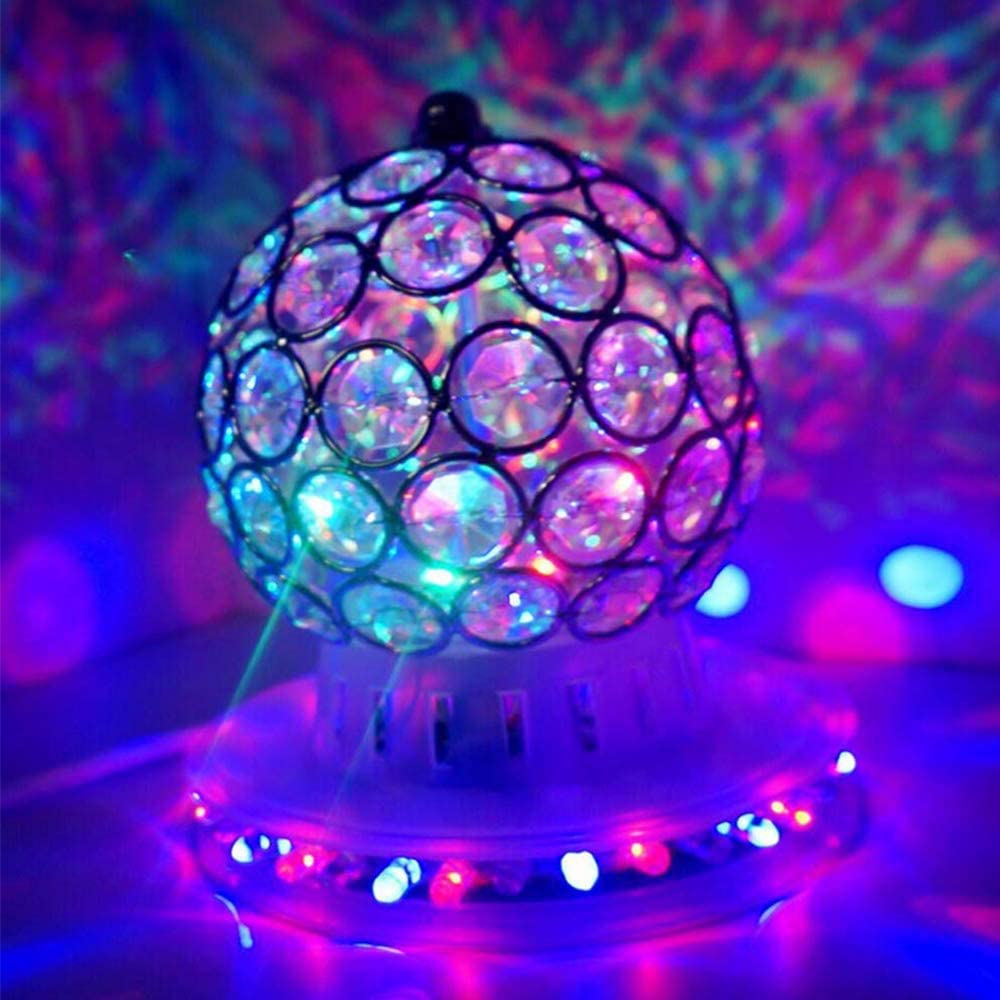 source: amazon.com
A pair of wall sconces with shades in a similar tone make this vivid raspberry pink living room Design even more atmospheric in the evening. They produce gentle, indirect flattering light and add depth to the wall colour without being too busy, allowing the focus to remain on the wall colour and the art.
Built-In Light 
Built-in or LED strip lighting can be utilized to highlight a coffered ceiling, illuminate the underside of a console to give it a leavening appearance, or back-light open shelving to showcase ornamental objects or books to lend warmth to a contemporary space. Make sure to include an intriguing fixture or two to keep the area feeling comfortable while also adding sculptural interest.
Mismatched
There's no need to limit yourself to identical table lamps when selecting lighting for either side of a sofa. A table light on one side and a low-slung chandelier on the other create balance without being too matchy in this living area. The brass finishes on both fixtures and the coffee table keep the look cohesive.
Kitchen Ceiling Lamp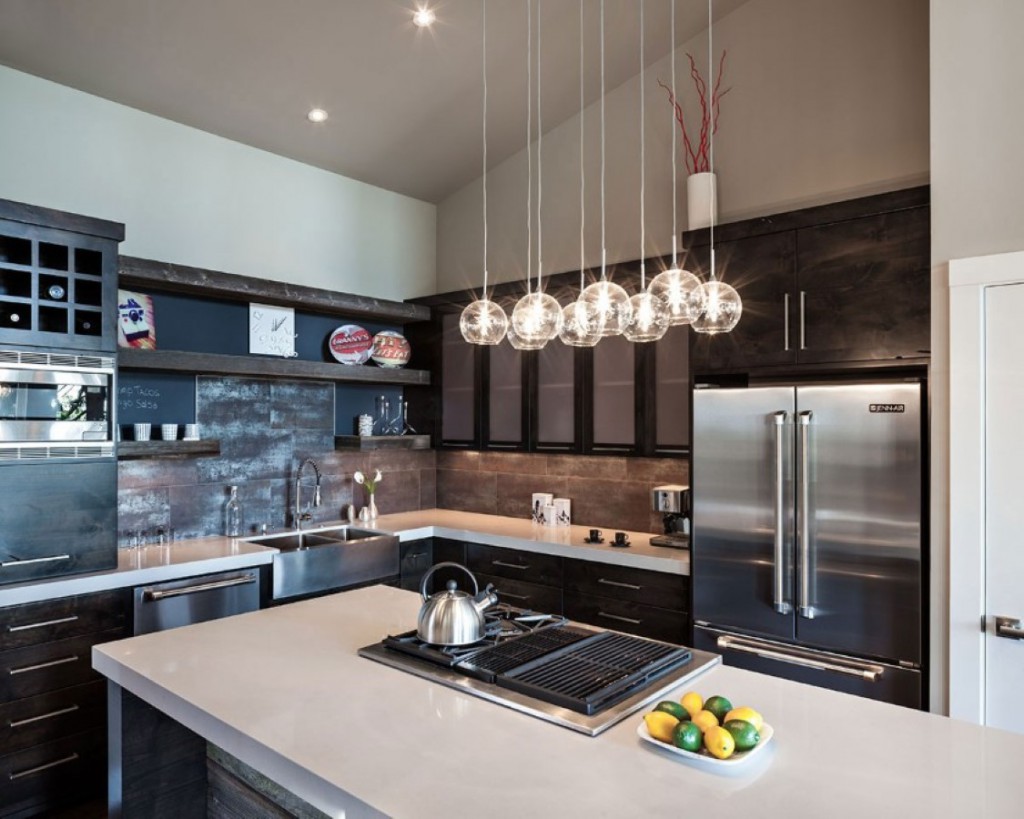 source: ideas4homes.com
Consider using low-hanging pendants over the island to visually diminish the impression of scale in a kitchen with high ceilings. In an open kitchen, this might also help to define the space. Install Polespring LED downlights between the pendants to provide adequate task lighting for the worksurface below.
Clear Home lighting
If your living room has large windows, choose fixtures that don't interfere with natural light, such as a classic crystal chandelier. Try table lamps with clear glass or plastic forms for an airy, uncluttered effect.
Bubble Chandelier In Dining Area
It is not necessary to spend a small fortune on stunning lighting. While the light fixture in this lovely dining room Design cost hundreds of dollars, This Bubble Glass Chandelier is a fantastic imitation for less than $200.
Wooden Bead Chandelier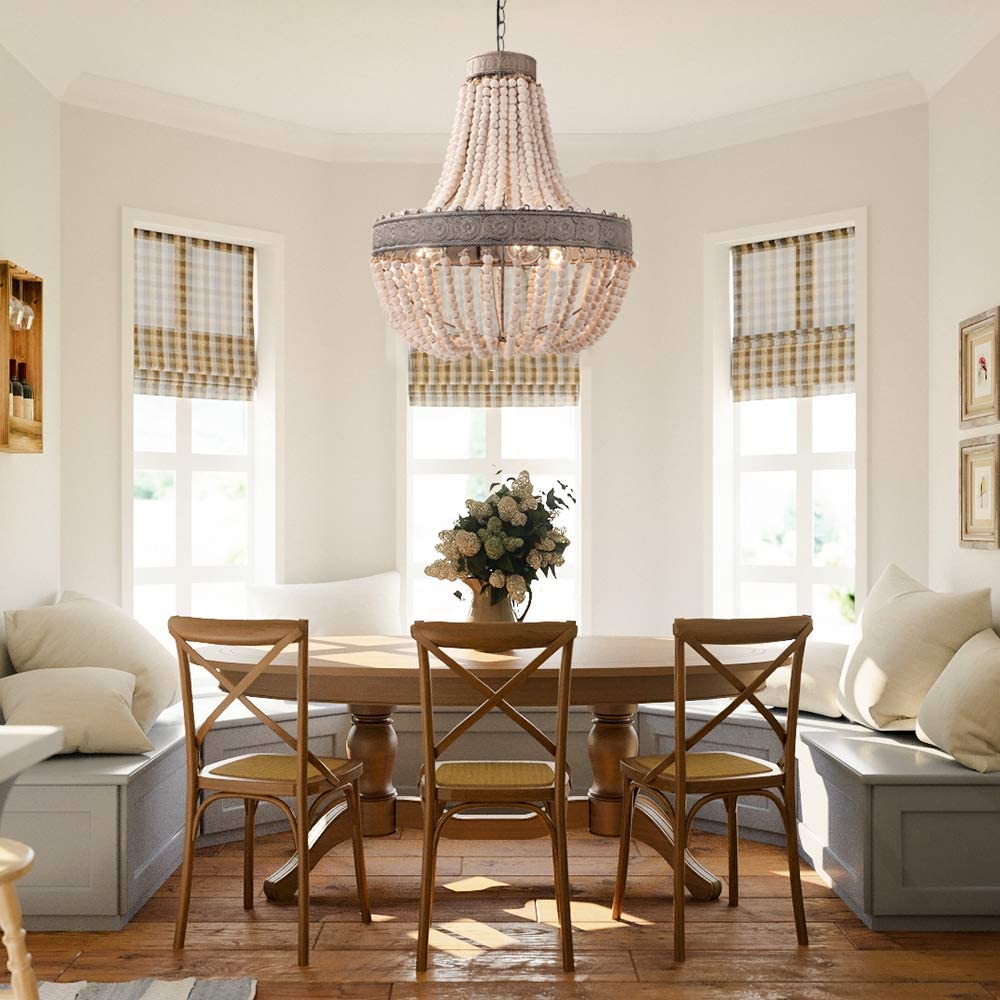 source: amazrock.com
A blue beaded chandelier is the focal point of this vibrant dining area. The fixture can produce ambient light up to 60 watts. When needed, a pair of wall sconces on either side of the picture provide additional illumination.
Tip: Using multiple fixtures to layer light in a room will help you create a more practical and comfortable atmosphere.
Pearl Light Chandelier
We can't think of a nicer light fixture for a beach home bathroom than this cherry-picked mother of pearl chandelier. The luminous shells spread light softly, creating a soothing and romantic vibe.
Floral Lighting In Bathroom 
Adding floral LED lights to your bathroom is also a unique and romantic way to decorate space. You have complete control over the flower arrangements.
We suggest pairing floral LED lights with a vase with bendable light strands. You can set the lights to your favourite spot this way. For their floral arrangements, this sort of beautiful bathroom lighting is great for women.
Nightstand Lamp in Bedroom
source: thespruce.com
It's all about layering lighting in the bedroom, and finding the correct bedside lamp can be one of the most important aspects of creating a relaxing environment. A task lamp with a warm Edison bulb for reading is featured in this bedroom from an awkward peach. If you like to read in bed, find a lamp that distributes the light downward to where you need it the most.
Office Lighting
For completed work, your home office should have a variety of lighting options, including overhead and directional task lighting. This home office is fantastic—not only does it have plenty of natural light, but the antique desk lamp is ideal for working late.
Take Away
Are you ready to learn how to change the look and feel of any area by implementing these lighting ideas in your home? Uncover these best lighting ideas to make your house feel more welcoming and brighter.