Everyone dreams of having the perfect bedroom. It is the first room in the house that you see upon waking up and the last one that you see before closing your eyes to sleep.
Because of this, the design of your bedroom will play an essential role in your daily life. But there is no exact formula for designing the perfect bedroom. You only need to consider your personal style and budget to achieve your dream bedroom look. But no matter what bedroom design you have in mind, you must always have the essential homewares necessary for any bedroom. These items will help make the room provide the best mood for resting after a long day at work.
Here Live Enhanced explore top bedroom homewares that you need to invest in when planning to create your perfect bedroom.
Stylish Headboard 
source: mofurnishings.com
One of the first things that will attract your attention each time you enter a bedroom is the headboard. This bed frame accent adds personality and style to any bedroom.
Aside from bestowing the overall aesthetics of the room, it also serves an important function by providing additional support for your back when reading a book or having breakfast in bed. You may even find some headboard options with compartments that can serve as additional bookshelves or storage space.
If your bed frame does not have a built-in headboard, you may purchase a separate piece from home furniture shops.
Comfortable Bedding
source: ctfassets.net
Nothing beats the feeling of lying down on the most comfortable bed after a tiring day. You can turn a plain, simple bed into the cosiest place on earth using the best bedding. Investing in these bedroom homewares is a must, especially since the bed is the most used furniture at home.
According to studies, a person spends an average of eight hours per day in bed. It means that you may sleep at least 229,961 hours in your entire lifetime. If you put your money on the smoothest linen duvet covers, cooling fitted sheets, and the plushest pillowcases, you may have the best sleep all the time.
Relaxing Light Fixtures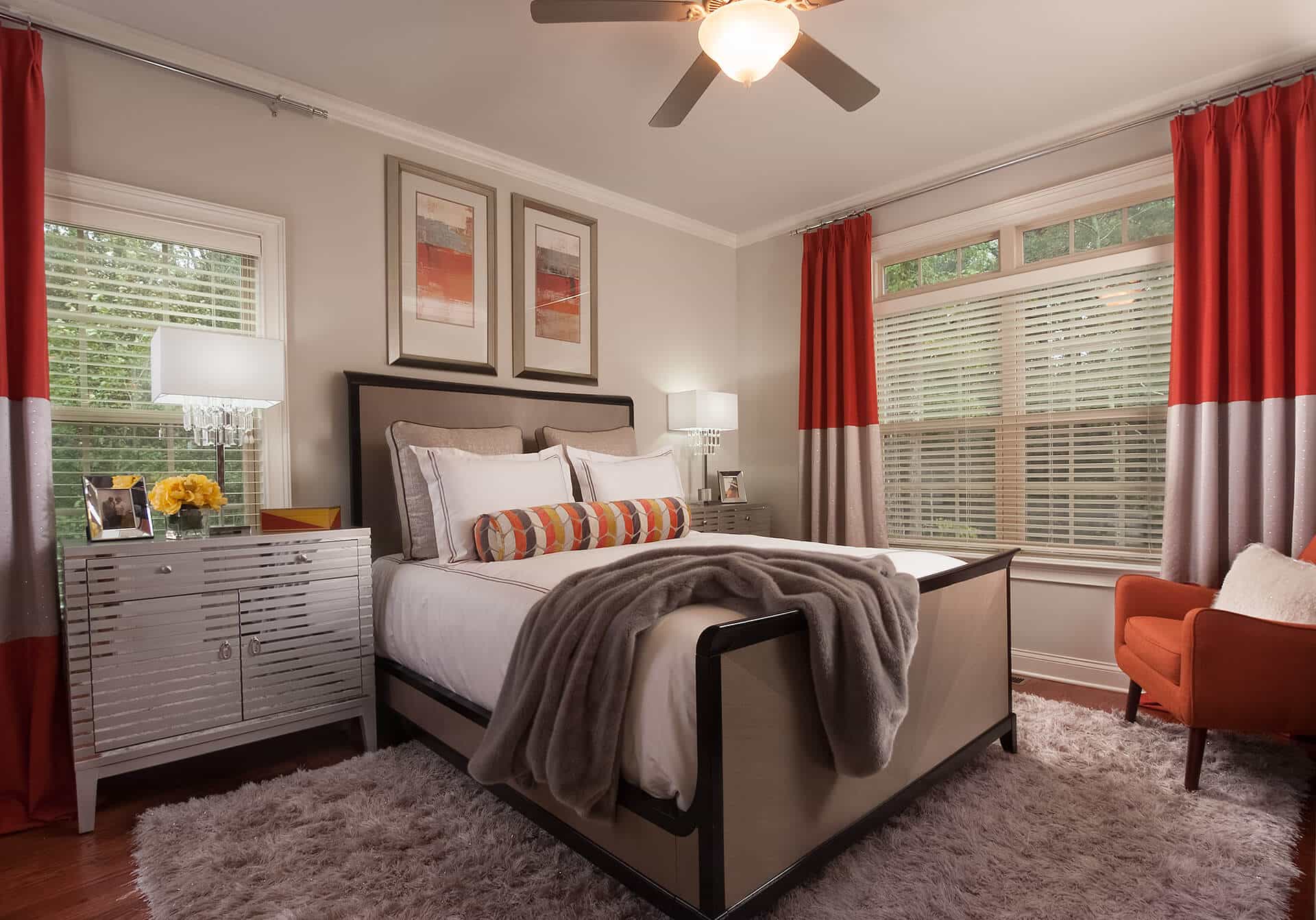 source: decoratingden.com
To set up the mood, you must have adequate lighting fixtures in your bedroom. Layered lighting can help provide the illumination that you need to cozy up your space.
Some of the essential lighting fixtures that you must install in your bedroom include the overhead lamp, table lamps on top of your bedside tables, and a floor lamp in a strategic corner of the room. You may also put an additional task light on your dresser for added effect.
Storage Dresser And Nightstands
source: imgur.com
Even if you have a tiny space, you must invest in a sturdy dresser in your bedroom. It will help reduce the clutter and keep all your everyday items in place. You only need to find a dresser that suits the size of the room to give you ample space for movement.
You may also put your tiny trinkets like your wallets, keys, and books on your nightstand to help you spot your essential items faster.
Other bedroom essentials that could provide more character to your bedroom include comfy rugs, curtains, and a statement mirror. You can also channel your personality into the room by adding artworks of your choice. Framing some of your favorite photographs of people, pets, and places that are close to your heart will also make your bedroom the best place to spend more hours in every time you hang out at home.