If you haven't yet considered buying vertical radiators for your home then you haven't landed on this article by chance; take it as a go-ahead sign. The radiators not only come with massive benefits but are also beautiful and play a big role in improving your home and increasing its value.
Recently, most people are choosing to improve their homes rather than to move to a different location. While improving is better and cheaper than moving, a lot also goes into it; it calls for a lot of things to be repaired or replaced to upgrade and one of these things is radiators.
Vertical radiators fit perfectly well when you are looking to improve your home. This is because they are practical, impressive, and attention-grabbing. But making the choice is not always an easy task. Here is how to go about the whole process; 
Factors to Consider while Buying vertical Radiators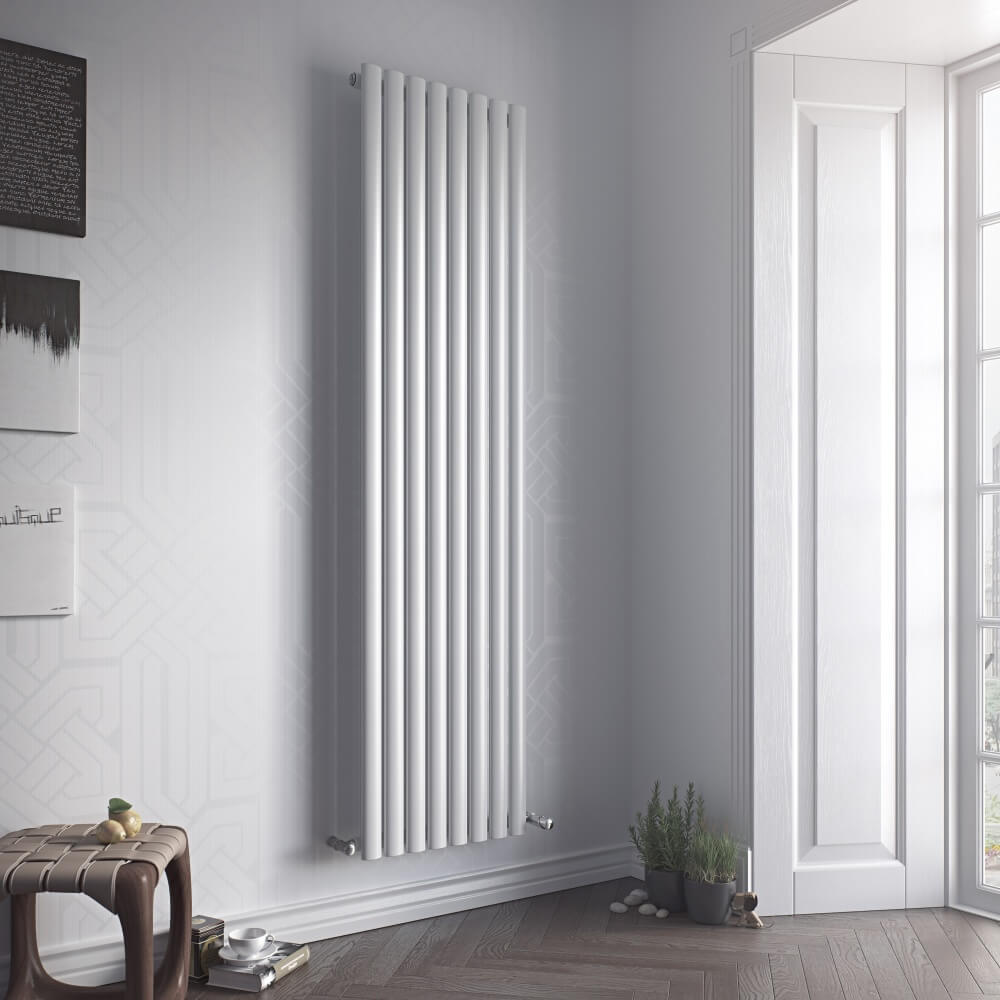 source: radiatorworld.co.uk
There are a couple of factors that you have to keep at the front of your thoughts while shopping for a radiator. You have to keep in mind that these radiators come in different types, styles, designs, and colors, and that is what makes choosing the hard part. Here are some things to help you with the process of decision-making;
Your Design
The picture of your house and where you are most likely to place your radiator should always be in mind. You have to think about your style, personality, and the entire décor in your house before you purchase one. As much as this is a heating system, vertical radiators are more like statement pieces and accessories.
You have to make sure they complement your house as they enhance the arrangement and decoration in your house. This goes for colors, the types of decors on your house, the arrangement of the living room, bedroom, or where you will be placing it, and such.
Space
Generally, vertical radiators take up less space than you can imagine. But you also have to consider the place where you will place them. Is it beside your window, or in an open wall space? This will allow you to get an insight of the type and the size you will require.
Cost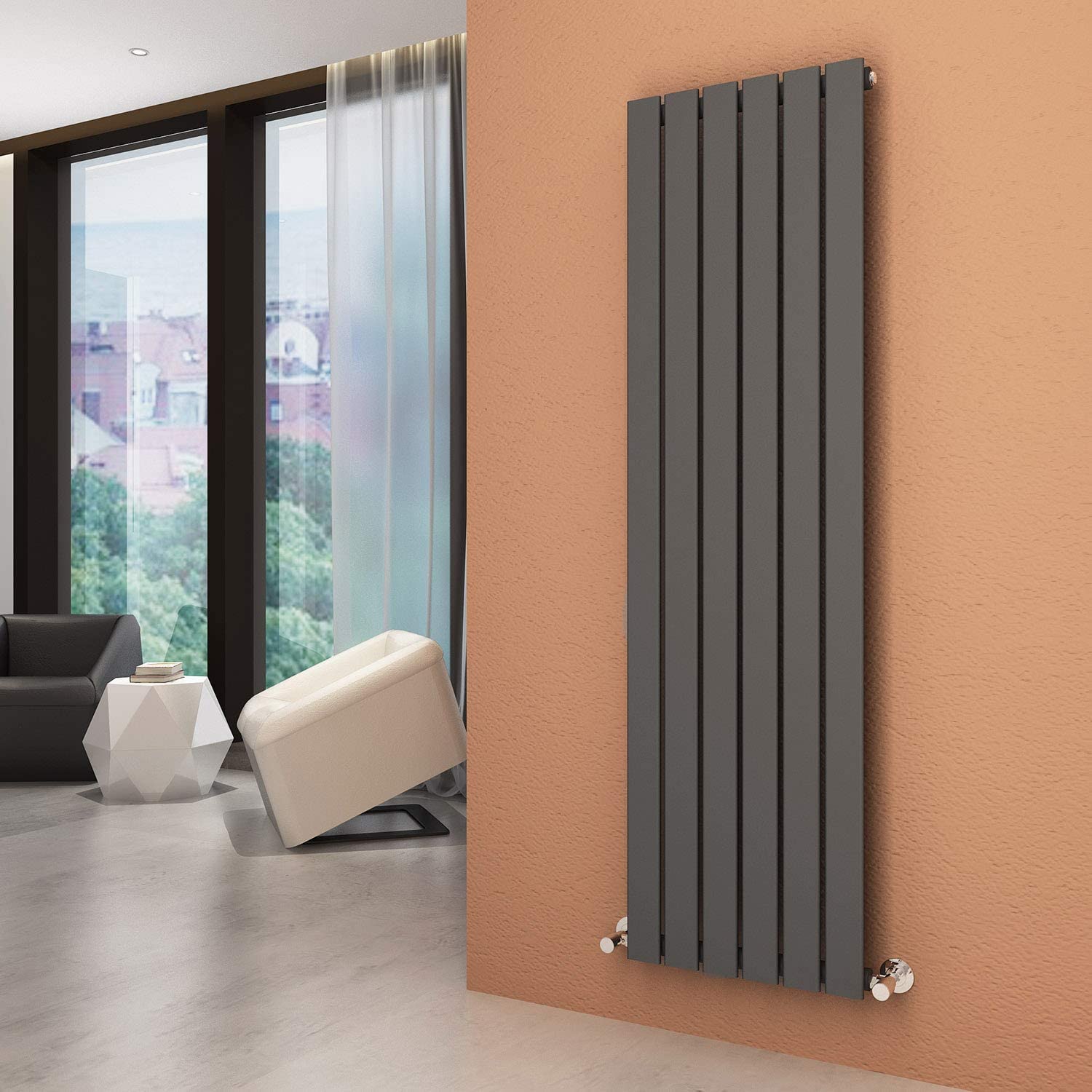 source: amazon.com
Cost is another factor you have to keep in mind. While there are so many types of vertical radiators, they all come at different prices from different manufacturers. But the good news is, they are mostly cheap and affordable to suit all budgets. So you just have to choose the one that fits your requirements.
Quality
Quality is the key. As much as you are looking for everything mentioned above, you also want an efficient, reliable, energy-efficient radiator. The last thing you ant is low-quality that will have you at the stores every now and then. Make sure you are going for great value for your money.
Where you will Place them
The place where you are going to pace them will highly determine the designs and colors you get. A radiator that you are looking to place above your fireplace might have a different color from the one you are looking to place in your bedroom. This allows you to arrange according to the style of the specific room.
The Different Types of Vertical Radiators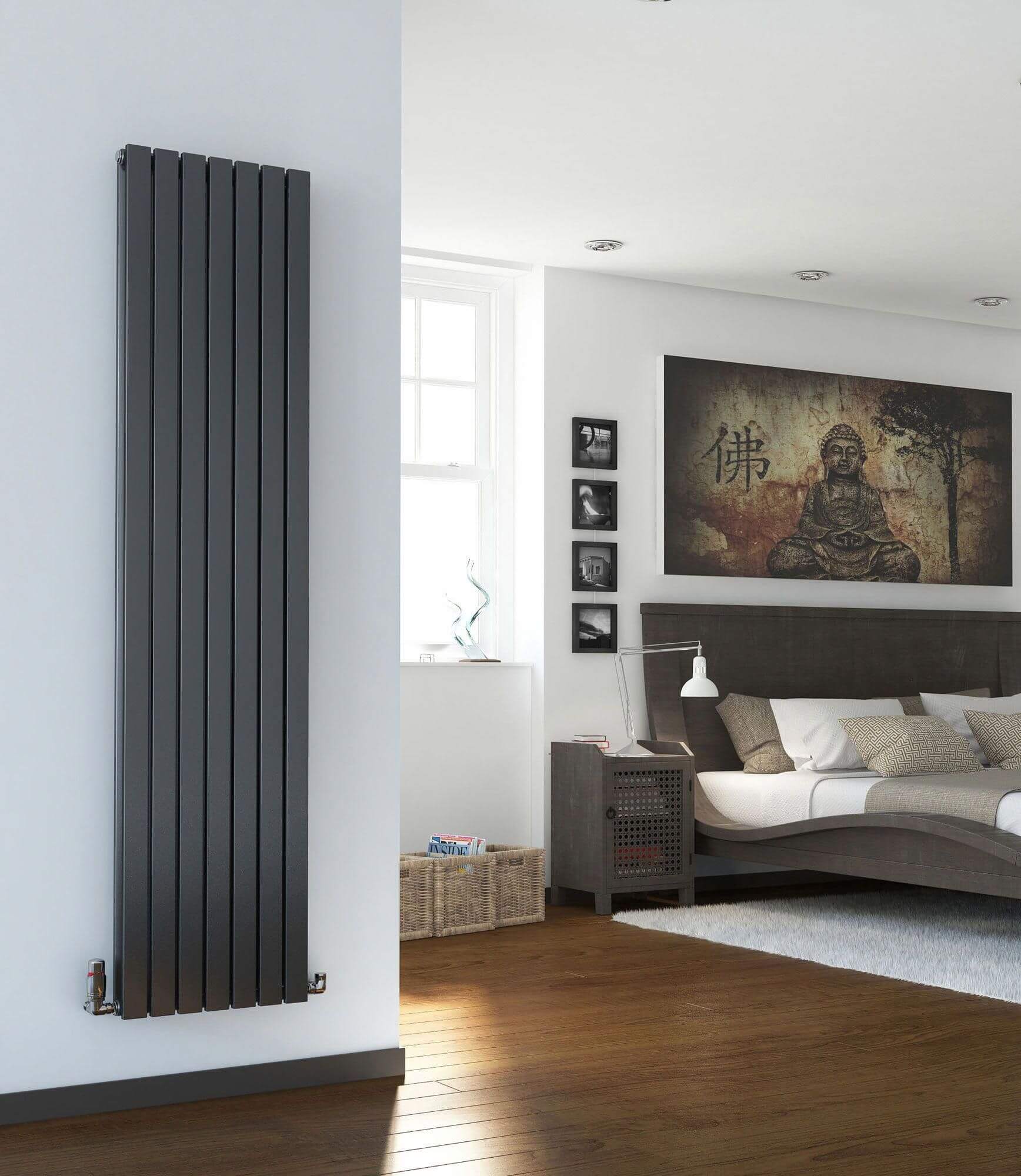 source: pinterest.com
Here are some types of vertical radiators at Live Enhanced that you won't regret buying;
Anthracite Single Flat Panel Vertical Radiator
They come at different sizes, styles, colors, and prices. They are an excellent and affordable way to keep your home warm and cozy. Besides looking good and enhancing the appearance of your home, they are efficient and provide a great performance. 
Anthracite Single Oval Tube Vertical Radiator
You can get in different sizes including 1600 X 236mm, and in different colors.  The radiators are also a product from one of the best and the most popular manufactures. They are affordable, efficient, easy to use, and provide a great value for investment; definitely one of the best.
1600 X 472mm Black Single Oval Tube Vertical Radiator
source: amazon.com
If you are looking for high performance, excellent output, and a high-quality radiator that still meets your budget needs, then this is your best option. They not only bring warmth to your home but also style and elegance. 
1600 X 490mm White Single Flat Panel Vertical Radiator
Another affordable way to provide heat in your house and add a statement feature is by investing in the 1600 X 490 White Single Flat Panel Vertical Radiator. As the name suggests, this flat vertical radiator coms in a white finish, has seven columns, and is 1600mm and 490mm in height and width, respectively. 
1780 X 236mm Black Double Oval Tube Vertical Radiator
Some of the specifications of this radiator include 1780mm height, 236mm width, and an impressive output of 3982 BTU's. They are a bit pricey than others but are also a good budget for their value.