With winter coming close, it is officially the season for window replacement for many homeowners. Having drafty windows, or windows with leaks could be a real issue especially during the cold season. While replacing their windows, many people stumble upon a question, which is whether to go for fixed or operable windows? 
If you are also stuck on this decision then we are here to make it easier for you. In this article, we will be discussing the functions and advantages of foxed and operable windows in detail, which will help you land a decision based on your requirements.
Fixed Windows Vs Operable Windows: Advantages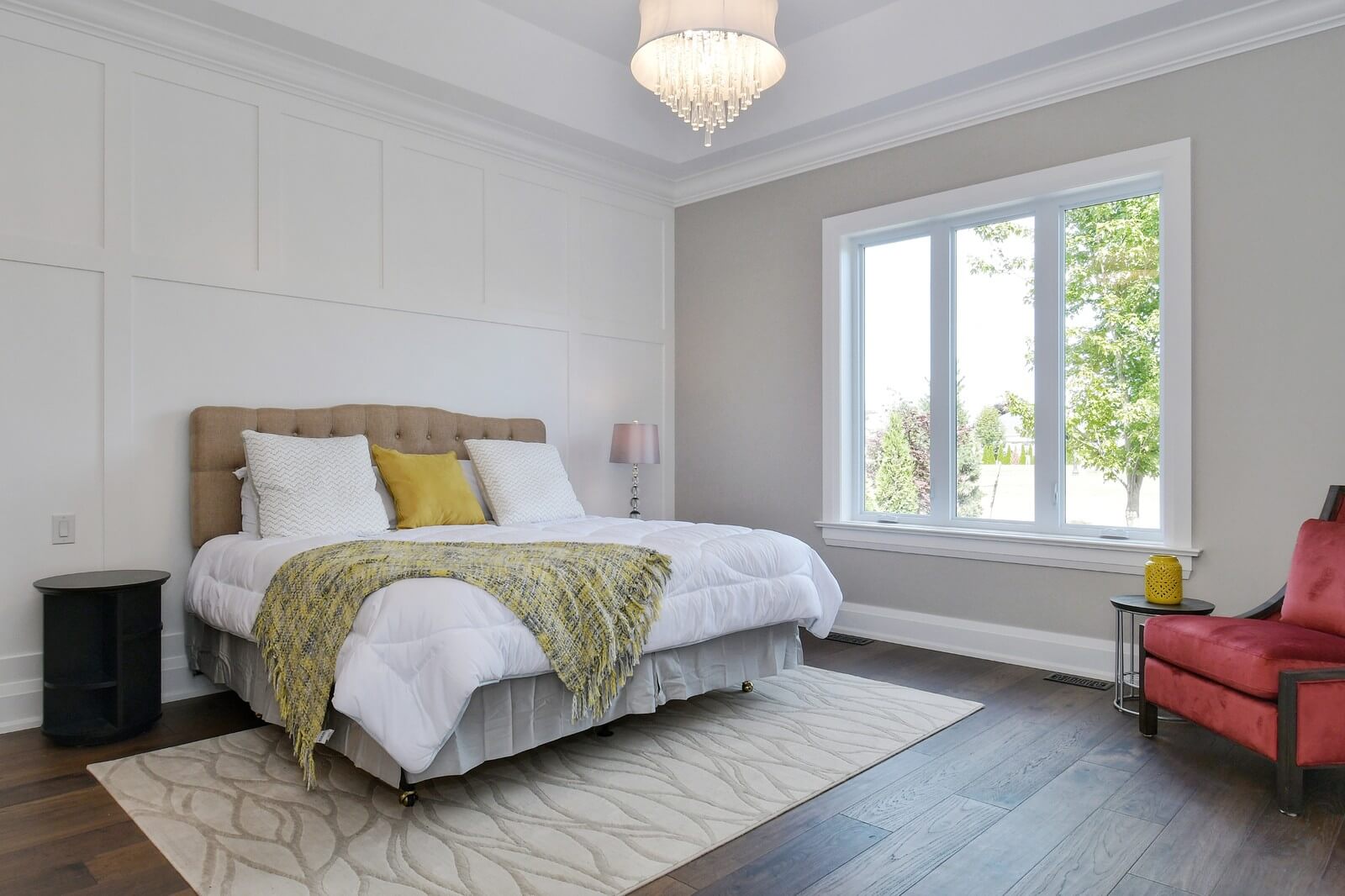 source: goldenwindows.com
Fixed windows come with limitless options for customization. Based on your requirement, you can go for any size for your fixed windows. They are also known for their Architectural and Picture type, which serves as large windows, that allows you to have an aesthetic experience in your home with a ton of natural lighting. 
Whether you want a gothic window for an aesthetic look or floor to ceiling window for having an extravagant experience, you can achieve it all with fixed windows. 
Another reason for having fixed windows is that they are pretty easy to maintain. Unlike operable windows, you will not find tracks, hinges, or any sort of hardware that will need cleaning or maintenance.
Also, as these windows are not operable, meaning they are unable to open, they offer more efficiency compared to operable windows because they are better sealed. However, this does not suggest that operable windows are inefficient, they come with their own perks which we will be discussing further. 
Benefits of Operable Windows
source: goldenwindows.com
The most important benefit of having operable windows is that they allow you to have access to air. The ventilation remains an important function for the windows and because of that, every home needs to have at least a few operable windows. You can surely experiment with their placement and size. 
By allowing ventilation in your home through operable windows, you can control the moisture in your home that helps you ensure that condensation is not building up which results in mold formation. If you are living in an area with a humid climate, then having operable windows in your home is certainly a good idea. 
The operable window also proves to be essential in the kitchen area as they help you get rid of odors. And of course, let's not forget about the luxury of having clean fresh air in your home. As we are spending a lot of our time indoors, having access to fresh air can be a godsend. It also has a wide range of health benefits, including, mental, physical, and emotional ones. 
These operable windows can also be customized at Eco Choice Windows & Doors according to your taste so that you have the house of your dreams without compromising on the style of your window. 
Types of Operable Windows
source: pinterest.com
Awning Windows
Awning  Windows comes with a hinge on the top that allows them to form the bottom outwards. They are also called "crank windows".
Casement Window
Casement Window have a hinge on the side and open outwards in a swing fashion sideways. They are a classic choice and can be fit in any room.
Slider Windows
Slider Windows operate on a horizontal track as opposed to the crank windows. They offer great energy efficiency and are perfect for wide window openings.
Single Hung and Double Hung Windows
source: twinbrookconstruction.com
Single Hung and Double Hung windows are two types of hung windows. On single hung, the bottom sash could slide along the vertical track with a fixed sash. While double-hung windows feature separate top and bottom sashes.
Types of Fixed Windows
Architectural and Picture Windows
Architectural and Picture Windows are more of a style statement. These windows are customized as per your home needs to give you an aesthetic experience. Homeowners can also choose to have them from floor to ceiling.
Bay and  Bow Windows
Bay Windows are created with a large picture window in the center while featuring a casement window on each side. Bow windows have a more curved design and they include four or more windows, from which some could be operable.