There are currently historically low-interest rates, which mean plenty of good reasons to remodel your home on a budget. The list includes fixing a problem, setting up shop in the comfort of your home for employment, and maybe even making a profit.
Decisions like using a local painter or an interior design firm can make Home Renovation even more challenging. Additionally, one can have other advantages, such as achieving the desired aesthetic for one's dwelling. Create everything you can imagine because anything is possible.
However, before starting the construction, you need to consider the prices, the contractors, and how long the work will take. Its comprehensive guide will assist you in planning your home improvement project while ensuring that you stay within your financial means.
Create a project plan
source: bankrate.com
Find out how extensive the house improvement will be before you start. Is the use of an architect necessary? Will you cut costs by performing the work on your own to avoid having to engage a contractor? Does the project you're working on qualify for any tax breaks?
Think over these questions and whether or not the upgrades will increase the value of your house. It is important to remember that you may not get back every penny you spend on upgrades when you sell your property. That is especially true if the renovation results in your home having a higher value than other homes in the neighborhood. In addition, you should be aware that certain modifications can cost you more money in the short run. Your utility rates may increase if you construct a new room or transform an existing one into a home office.
Create a spending plan
You may have a soft spot in your heart for a good fixer-upper, but that doesn't mean you should have to fix up your finances following a remodel. When creating your budget, it is important to remember that it is about more than simply the prices. In addition, to determine how much you can afford to spend, you will need to compute the cost of permits, labor, high-quality materials, and temporary housing accommodations. However, you will also need to determine how much you are willing to spend. Ensure that you allow some room in your budget for unanticipated costs, which, according to Houselogic.com, often range from 10 to 25 percent.
You may have a soft spot in your heart for a good fixer-upper, but that doesn't mean you should have to fix up your finances following a remodel.
Line up financing
source: pinterest.com
After determining your available money, the next step is to investigate your financing options. Your best choice might be to take out a home equity loan or a home equity line of credit (HELOC) to access the equity you have built up in your property. Why? The interest rates attached to loans secured by your property are typically cheaper than those attached to unsecured personal loans or credit cards.
Your home equity line of credit (HELOC) likely includes a "draw period" of five to ten years. Your loan will function like an open line of credit while in a draw phase. You will have a predetermined amount you can borrow from, and you will be able to borrow up to that limit. After repaying the money, you can borrow it as frequently as you wish. You will go on to the repayment stage when that period has passed.
If you go this case, ensure you apply with plenty of time to spare because going through a home equity line of credit application can take up to four weeks. Also, remember that when the allotted time for borrowing has passed, you are responsible for making the full payment on the loan. Even though the interest rate on a HELOC is typically significantly lower than the interest rate on other types of loans, the lender still has the right to foreclose on your property if you fail to make your payments.
Hire a contractor
source: entrepreneur.com
Seek the services of a general contractor unless you are an avid do-it-yourselfer. Check out the reviews available online, talk to any of your acquaintances about it, and see if you can receive suggestions from local realtors. Get as many different price quotes as possible to decide what's best for your finances. And most essential, ensure sure they have proper licensing and insurance before you hire them.
Get required permits
Obtaining the necessary permits is essential to completing a refurbishment with little fuss. You have no idea where to begin, do you? Make plans to visit your town hall or the local building department to inquire about the necessary permits to comply with the applicable building codes. Whether it's plumbing or electricity, you must ensure that your home improvement project satisfies every criterion before moving forward.
Make a payment plan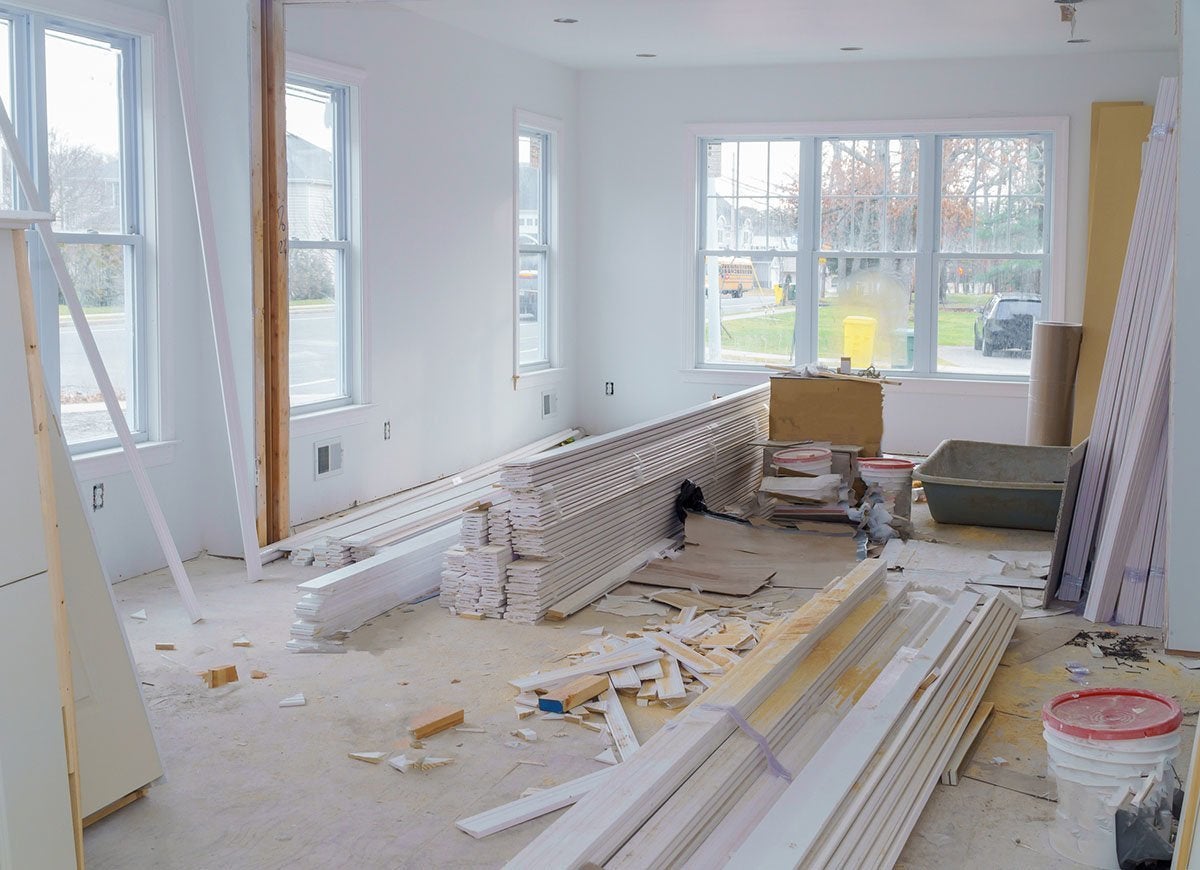 source: pinterest.com
First, sit down with your contractor and establish a payment schedule, ensuring it is in writing. In most cases, you would have to make a down payment to get plans, and you would then make additional payments as your project moved forward.
Monitor progress
Keep checking in on how your project is regularly going to ensure that the renovation is done correctly and effectively. Take a copy of your contract on hand so that you can hold everyone accountable. Important details like your overall budget start and finish dates, and material costs, and you should include warranty information. Unforeseen issues at the site will blow your budget out of proportion. If this occurs, the majority of specialists in home remodeling suggest contemplating a few different alternatives: Is there the possibility of selecting finishes and fittings at a lesser cost? Do you have the ability to carry out certain aspects of the project on your own, such as painting?
It's like moving into a brand-new house; only this one is being renovated with all the latest and greatest in design and technology. And it is worthwhile when accomplished by seasoned team players.