A new manicure is one of the simplest and least expensive ways to welcome each new season. Simply swipe on your favorite color, and you've successfully shifted to the next hot trend while also updating your style. So, what are the greatest nail colors for fall in 2021? There are a few hot trends brewing, of cult-favorite nail polish, ranging from deep, vampy reds on shorter nails to Skittles-inspired ombré manicures and rich, highly reflecting metallics.
And this is only the beginning. The color nail paint trends and tones for this fall are rich, robust, self-assured, and classic. This season, we're accompanied by a dramatic palette of warm browns, rich reds, mint greens, dark teals, and earthy oranges. Scroll down to see some of our favorite nail paint design ideas to try right now!
Timeless  Neutral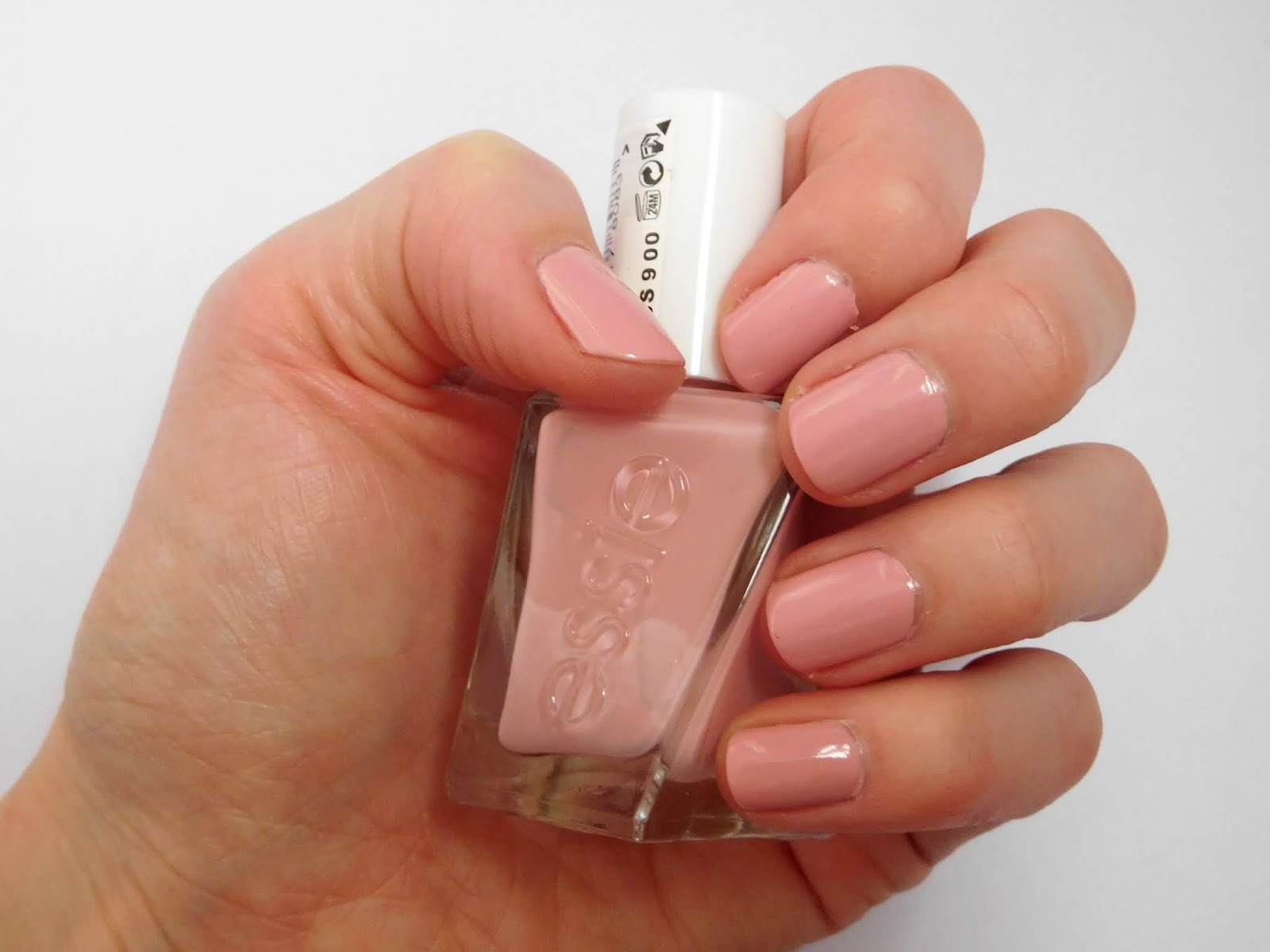 source: pinterest.com
This popular manicure design exudes elegance and simplicity without requiring extra effort to achieve a classy appearance. With any design on it, the nude nail polish looks fresh and will fulfill your demands for any event, whether you desire a casual or formal look. As a result, if you're looking for a trending nail paint color in 2021, the nude nail trend is the best option to go.
Snow White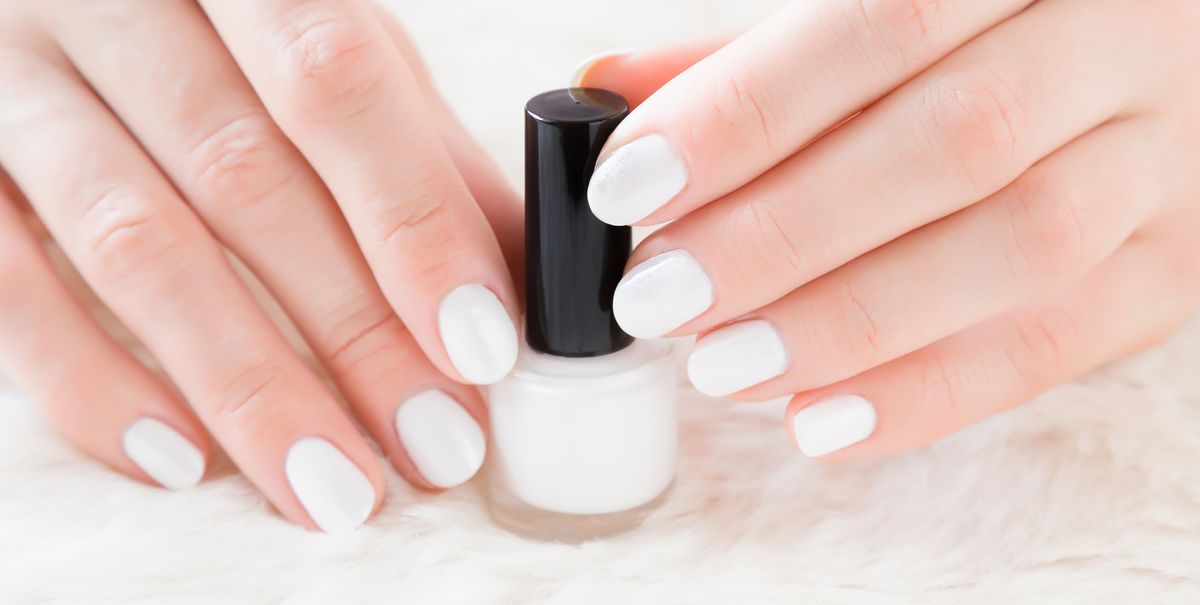 source: hearstapps.com
White nail paint is another timeless and classic that many ladies find appealing since it never goes out of style. You've probably seen the trendiest celebrities with this color on their nails, but it's simple to get yourself a manicure with this fresh shade at home. The neutral tone allows you to effortlessly mix and match with brightly colored or patterned clothing. You can sometimes also go with a monochrome look. It is the ideal hue for nearly every situation.
Strong Green Mint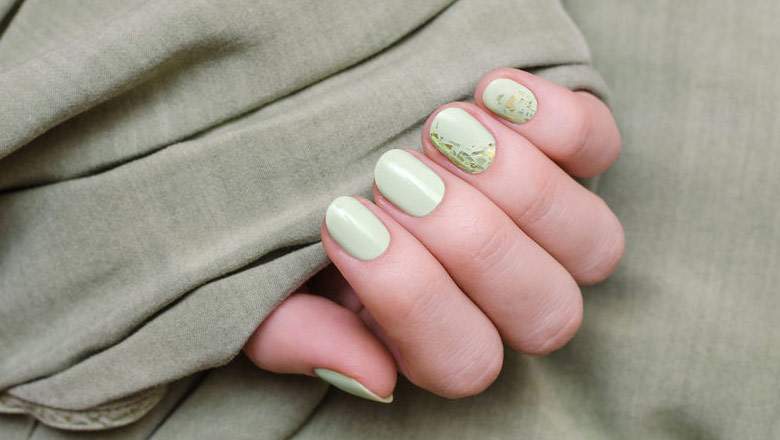 source: heavy.com
Bright mint is a color that some people may not have felt comfortable wearing in the past, but manicure trends in recent years have shown us how much fun it is to experiment with odd hues. It's a strong color that needs a lot of confidence to pull off, but it's surprisingly flexible and enjoyable. Wear it with all of your favorite or unique jewelry to highlight your nicely manicured claws.
Flattering Blue Shade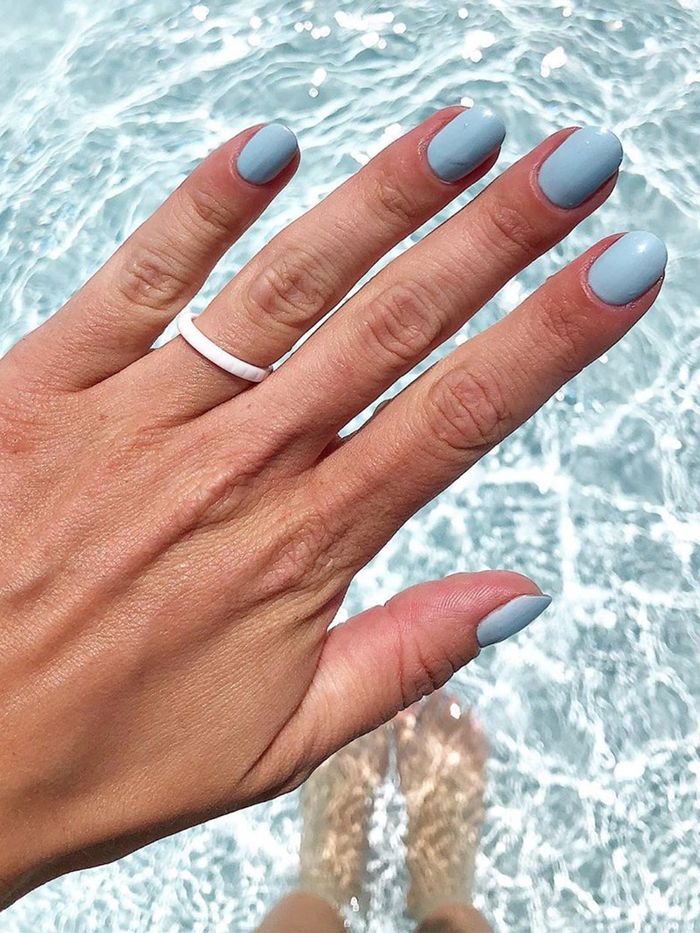 source: cliqueinc.com
Blue is a shade that is said to look good on all fingernail shapes and lengths, as well as all skin tones. If you can't settle on just one color, why not try them all? This will be one of the more innovative nail trends in 2021, as well as one of the least expected. If you're not afraid to take risks, this is the look to try.
Tangy Orange
source: pinterest.com
If you want to create an eye-catching contrast, paint your nails a bright orange color. It's a palette linked with warmth, sunlight, and creativity, so it's no wonder that it's a popular option for this year. Orange goes nicely with neutrals, so make it the focal focus of your outfit whether wearing solid beige, blacks, nudes, or white. This strong color can be worn by anybody, although it looks best on those with neutral complexion tones.
Barbie Pink
source: pinterest.com
Barbie pink is a lovely and feminine color that's on the 2021 nail trend. This will be a refreshing and vibrant contrast after the gloomy hues that dominate the cooler months. It's a simple, classic color that works well with nails among all styles and shapes, whether you have long coffin nails or like to keep them simple and short. Pink is a popular nail color trend, and just because you've encountered it before doesn't imply it has to be dull. If you really want to take a stance, consider matching your nails to your lipstick!
Mysterious Red 
source: pinterest.com
Red is a powerful shade, and it is a traditional and everlasting ideal for nails. In 2021, the spotlight will be on a single color, blood red, and it is every bit as stunning as you would imagine. It's a gaze hue that ladies would have been afraid to wear a few years ago, but it's now ubiquitous. You may wear it to cocktail parties or to the beach, but we can all agree that it's a good way to show off your hands. 
Sunflower Yellow
source: shopify.com
Bright yellow is one of the few hues that can make a statement. It is one of the most dazzling hues and is generally linked with joy, hope, and inspiration, which is exactly what we all want from the innovative year and our manicures, of course following the difficult year that most people had in 2020. Wear it to a summer barbecue, a festival, or anyplace you want to stand out; this is one color that will make you stand out.
Lemon Mint
source: momsmag.rahetbally.com
Lemon mint is a lovely light green tint with a feminine feel to it. It has a newness to it, and the fact that it hasn't been a popular nail color in a long time makes its reappearance all the more thrilling. Nail polish fans will delight since the color is suitable for many skin tones, has a dreamy feel, and may reveal a lot about your fun personality. Lemon mint will provide a touch of color to your look and remind us that summer is the best season to use lighter nail polishes. It also looks fantastic with beige, blue, and white clothing. We hope you'll agree that creating a striking appearance from the comfort of your own home has never been so simple!
Blossoming Lilac 
source: shopify.com
Bold nail patterns and colors are appealing, but we also require a regular polish. Lilac is the tone that provides the essential subtle pop of color, but it is also one of the simplest trends to carry off because it is not overly bold. Its popularity stems from the fact that it is subtle and will complement any nail shape. Another advantage is that it is a color that is easy to coordinate with your accessories, such as your bag or shoes. This will give you an appearance that is both feminine and strong.
Cloudy Grey
source: pinterest.com
Grey nails can be sophisticated and stylish. It's a more subtle nail color trend than the others in the 2021 outlook. That makes it both highly flexible (it works well in a number of scenarios) and simple to execute. This color is appropriate for a summer gala or a fashion event, and it has a particularly timeless vibe when coupled with solid neutrals. It goes well with either strong black or clean white fitting clothes. This will give you a unique look that will catch people's attention.
All Pastel Together
Why choose just one shade when you can have all of them? This is the all-at-once trend, in which you paint each finger a different vivid and dramatic color. This is the perfect look for you if you want to try something new and aren't scared to be creative. There are so many colors to select from; you may experiment with them to come up with something appealing and personal. It's eye-catching and entertaining,  while it might not be appropriate for every location or work situation, it's a must-try when you have some free time. If you don't have enough nail polishes to try this, take a look online. There you can get a lot of fancy new colors on sites like Coteshop.