Do you love nail extensions and awesome designs that are done over them? Do you spend a substantial amount of salary behind buying new designs of nail extensions every month? Then this article is definitely for you. Nail extension designs are attractive, they are simple to use and they are hassle-free as well. It not only enhances the beauty of your nail, but you can remove it after your usage too. Here, we talk about some of the best nail extension designs inspired directly from blogging and picture sharing sites such as Pinterest.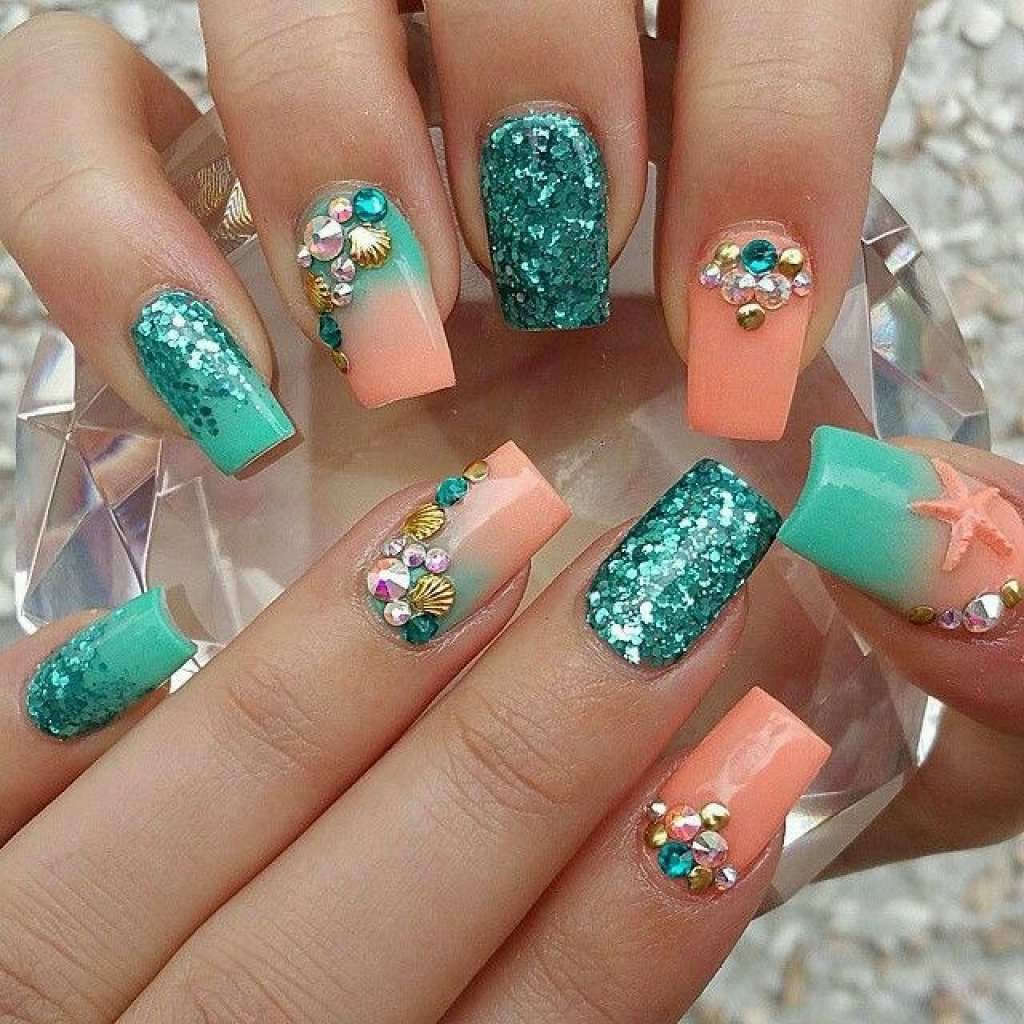 source: pinterest.com
The first design for contention is pretty much simple and is made in a single color. These are not much longer, and bear a formal look like the color of the nail extension is not at all fancy. You can simply wear this to your workplace, especially when you have corporate meetings.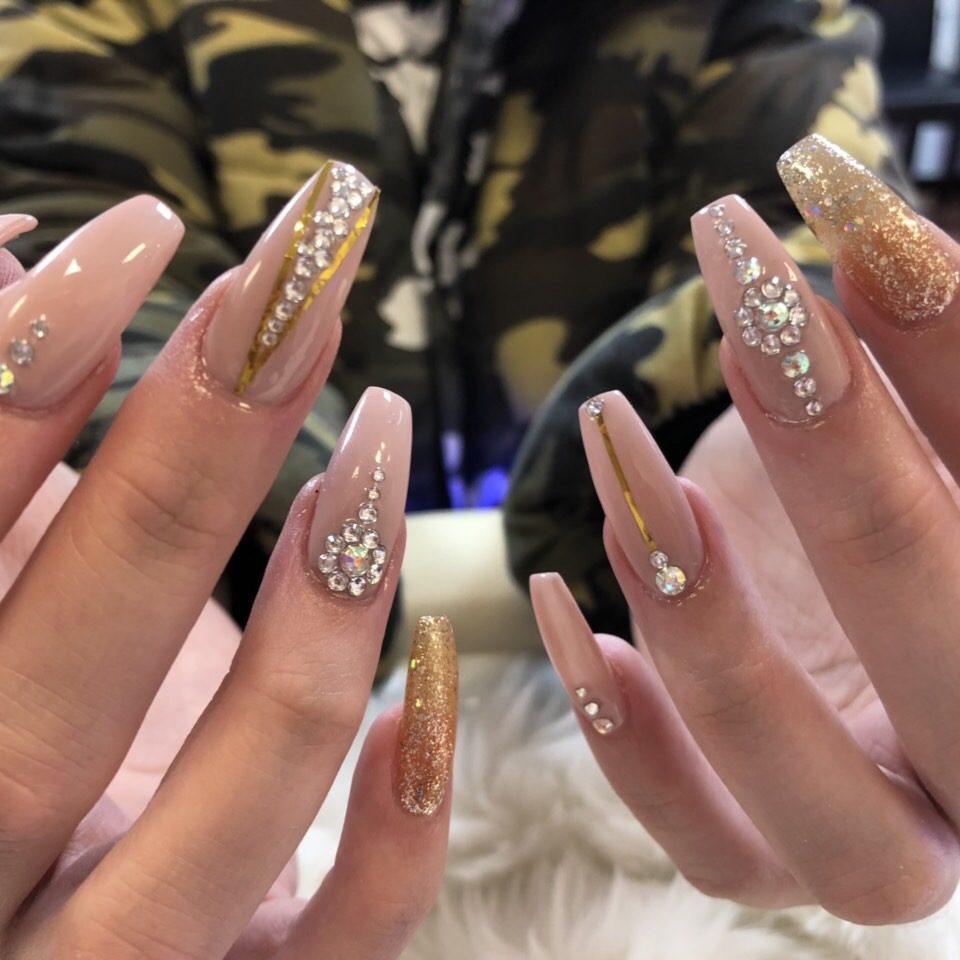 source: cindynailsandbeauty.co.uk
This design is a bit fancy and is made of two types of colors. The combination of the colors pink and blue is a noticeable trait in this nail extension design. Some glitters are also used on the blue colored nails, while the pink nails are designed with decorative items. This can be worn if you go for a casual hangout session with friends or hit a club for partying.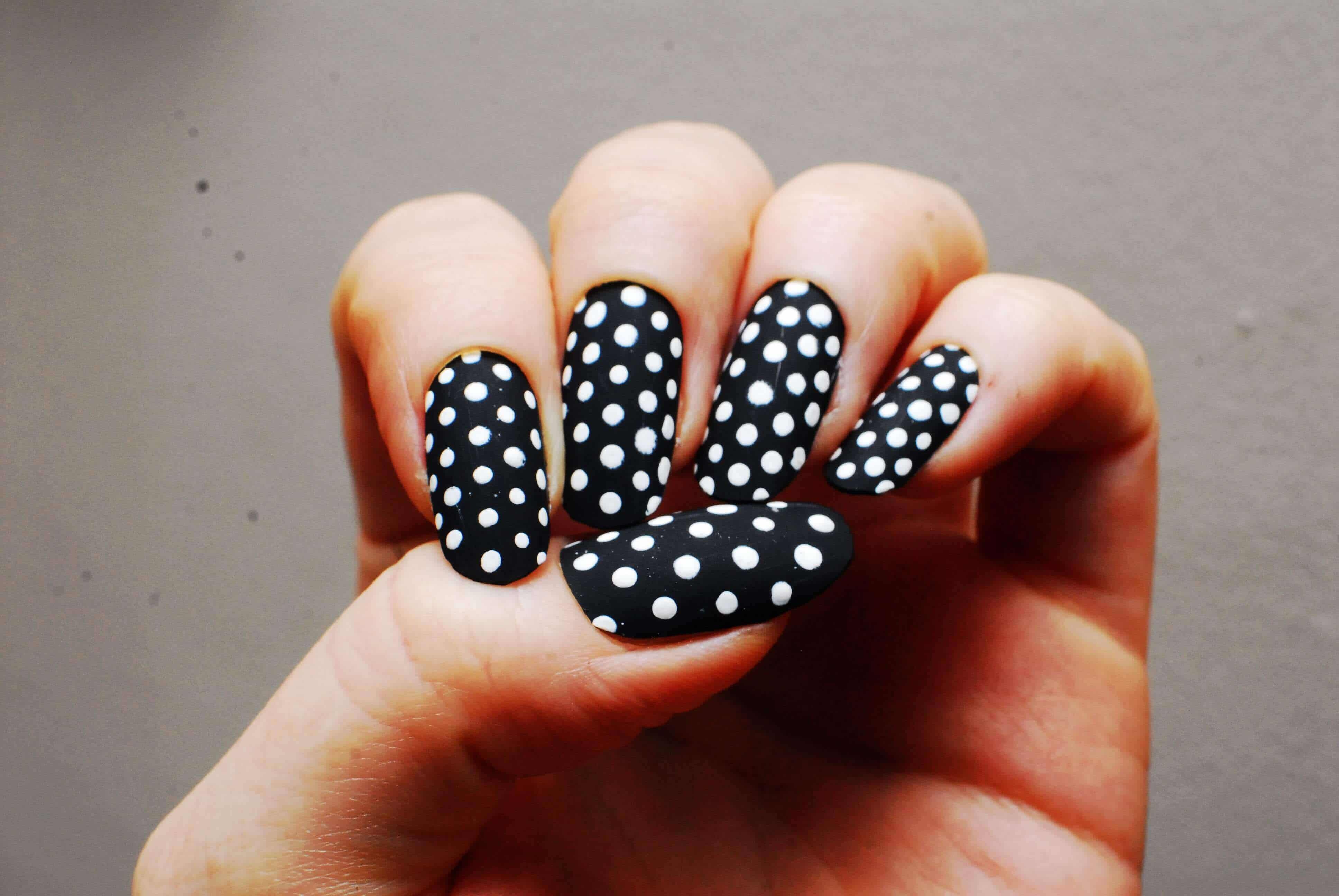 source: wikipedia.org
source: newexpressionnails.com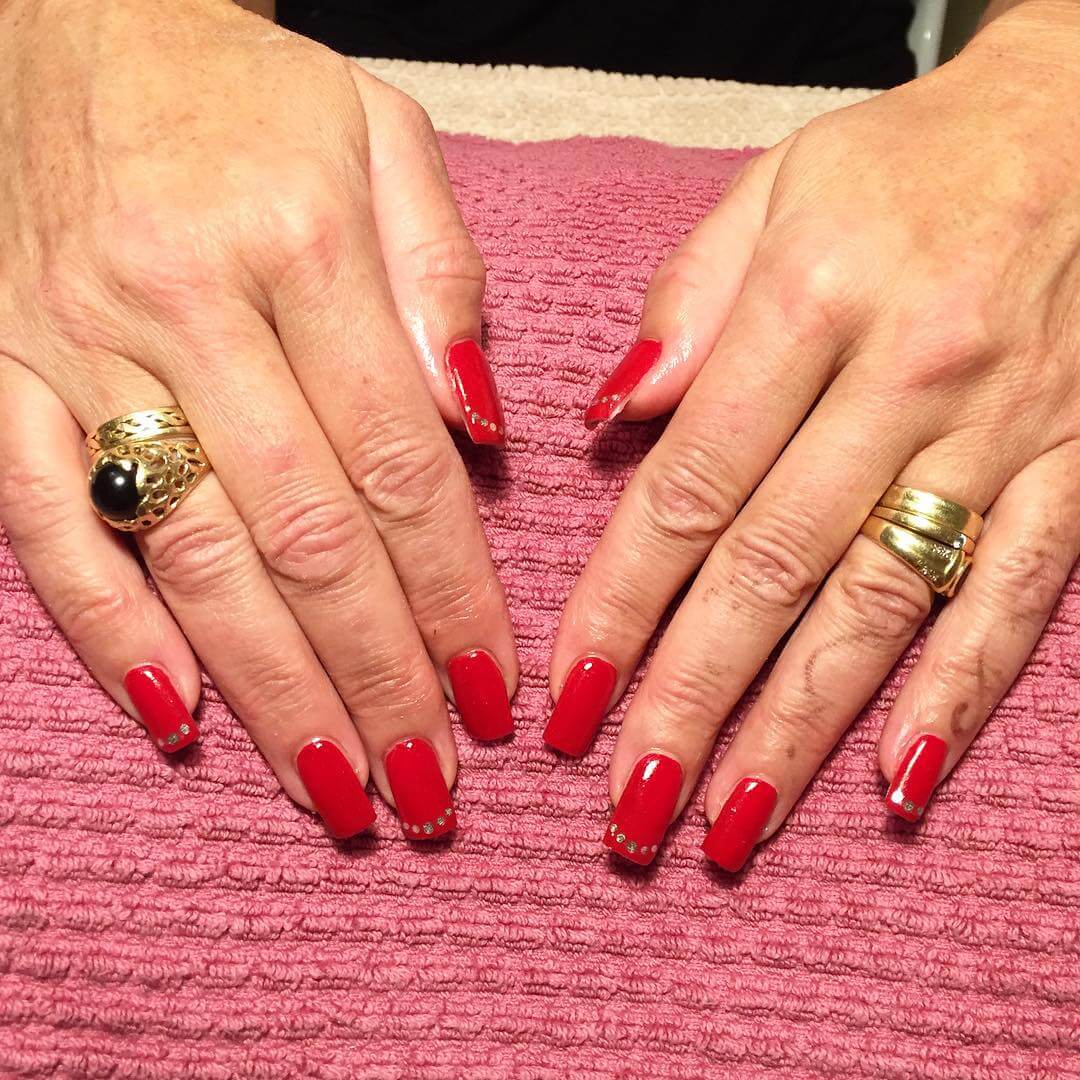 source: googleusercontent.com
These nail extensions are a little fancy as they are a bit longer than the normal ones and are decorated with decorative items and glitters as well. The nail extensions are colored rose pink and some of them are adorned with gold glitters. This will be an instant hit in casual family parties and festivals.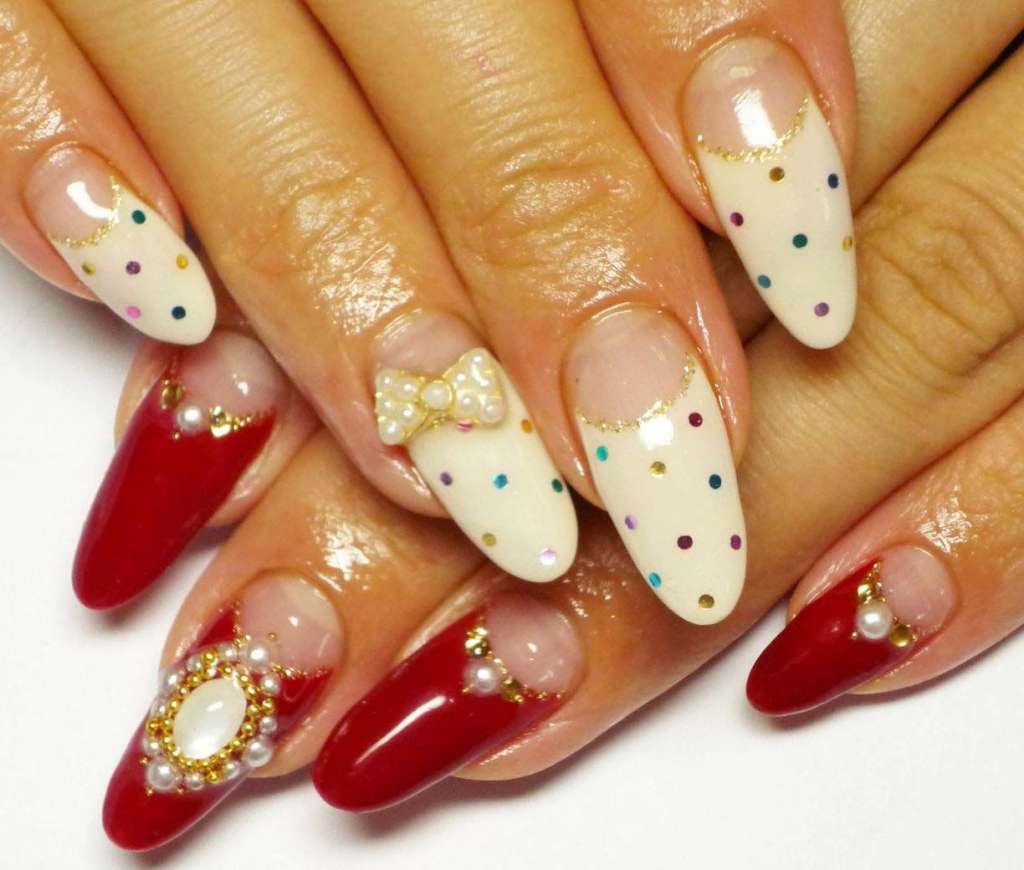 source: askideas.com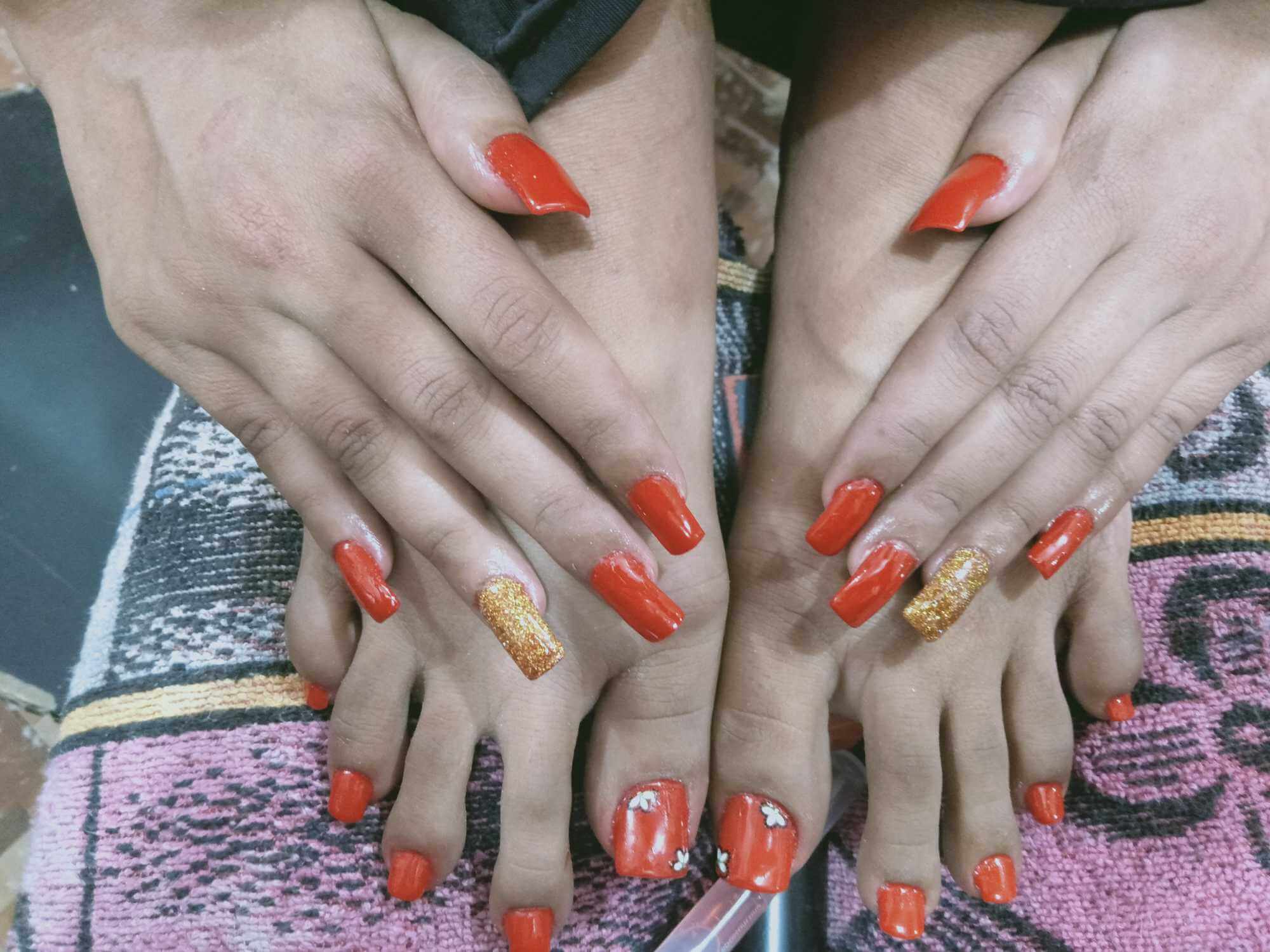 source: justdial.com
This is a fancy nail extension design idea that is inspired by the highly fashionable polka dots design. You can wear it in any kind of casual outings like a date, meeting with friends, even shopping out. If you have a house party to attend, then also wearing these nail extensions could be a good idea.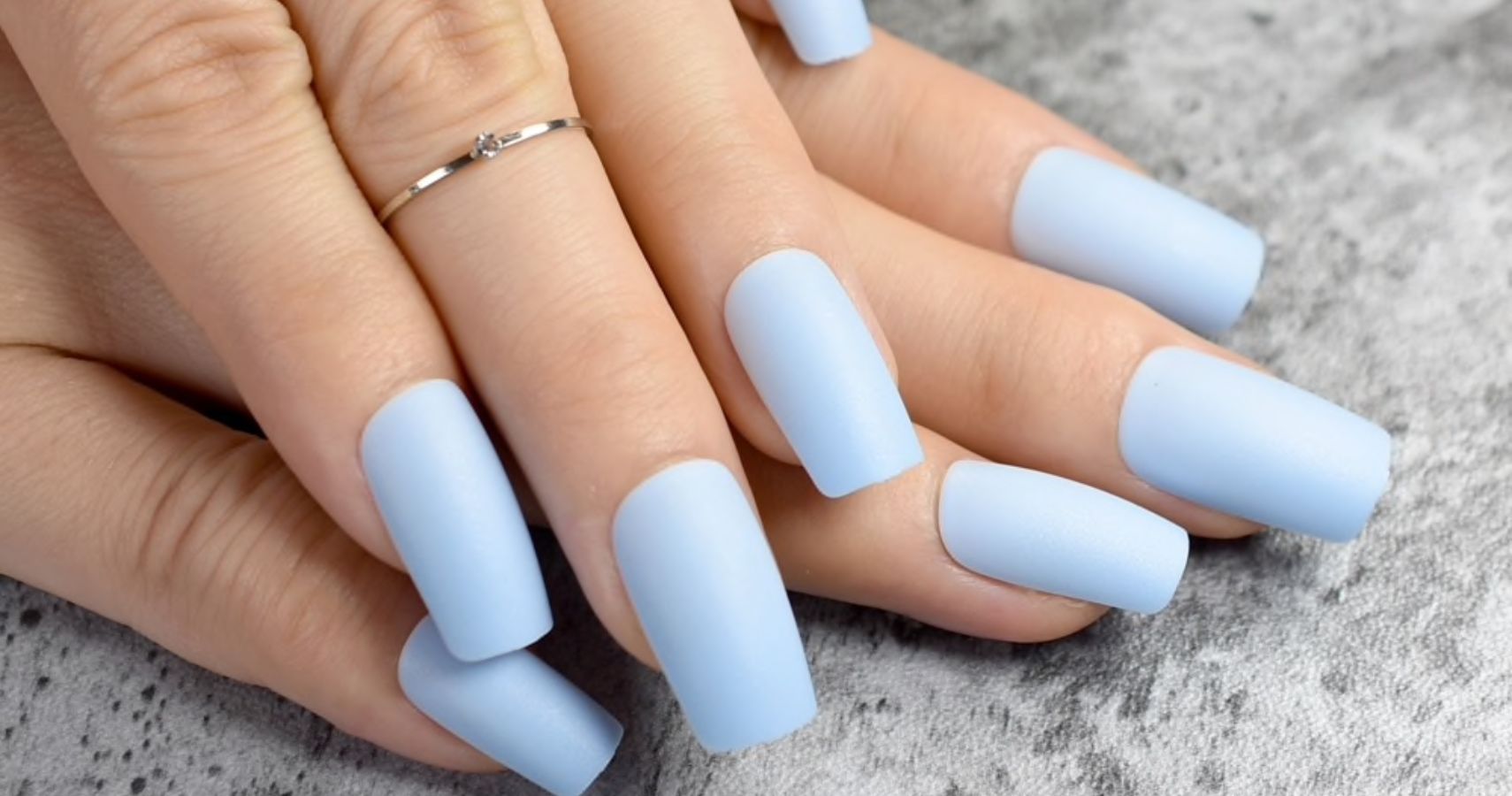 source: thetalko.com
This is an attractive nail extension design, which is ornate as well as simple. These are based on rose pink and designed with silver white and black colors. Some of the nails have been striped with black colors, others resemble animal designs. These are a good nail extension option for casual outings.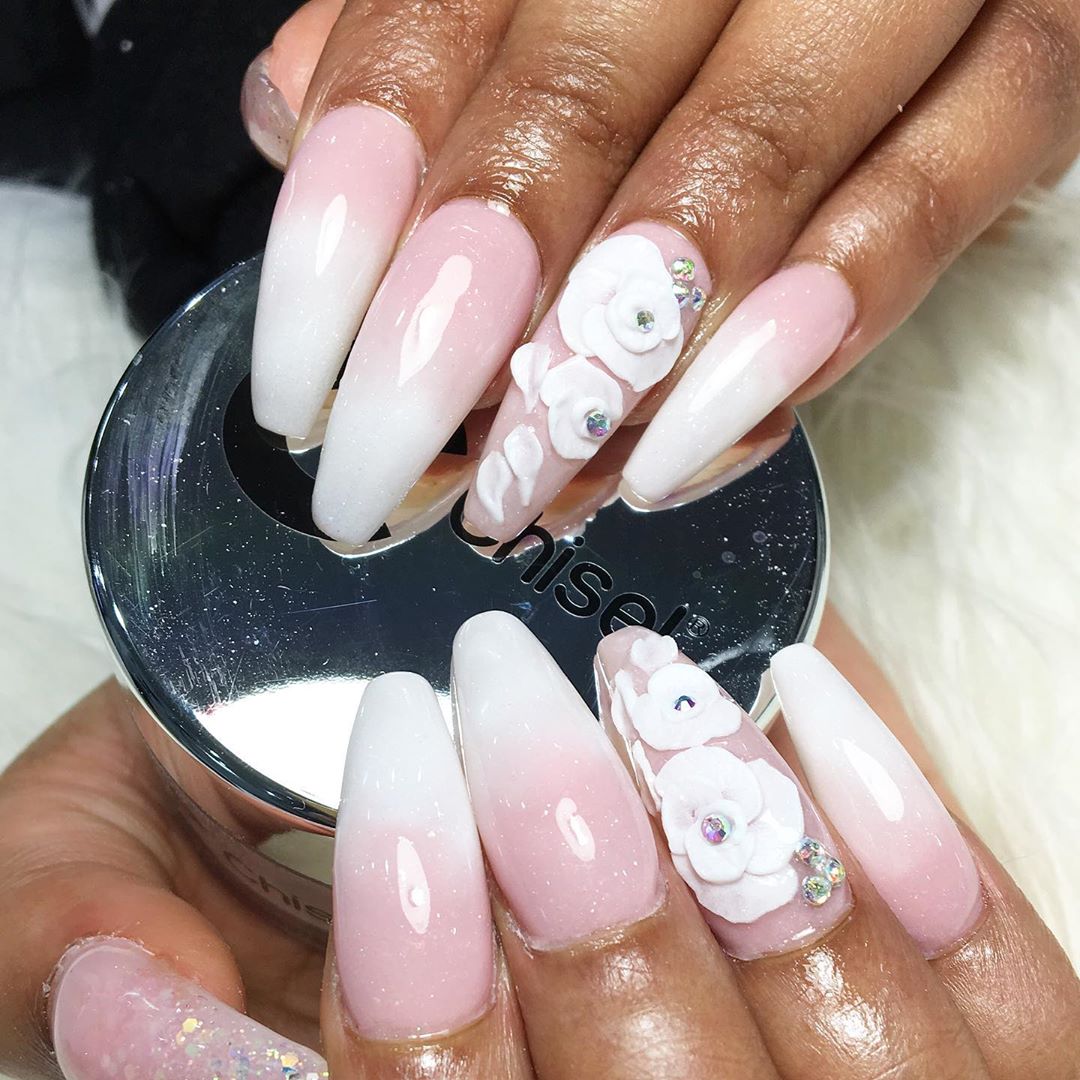 source: lovelynailsalon.com
This nail design not only looks attractive, but it has a slight royal touch also. The combinations of red and golden dots make them drool-worthy. These can be worn with ornaments like rings and bangles as well and will be most suitable in family functions like wedding, reception and formal corporate parties. Wear these nail extensions to make your mark.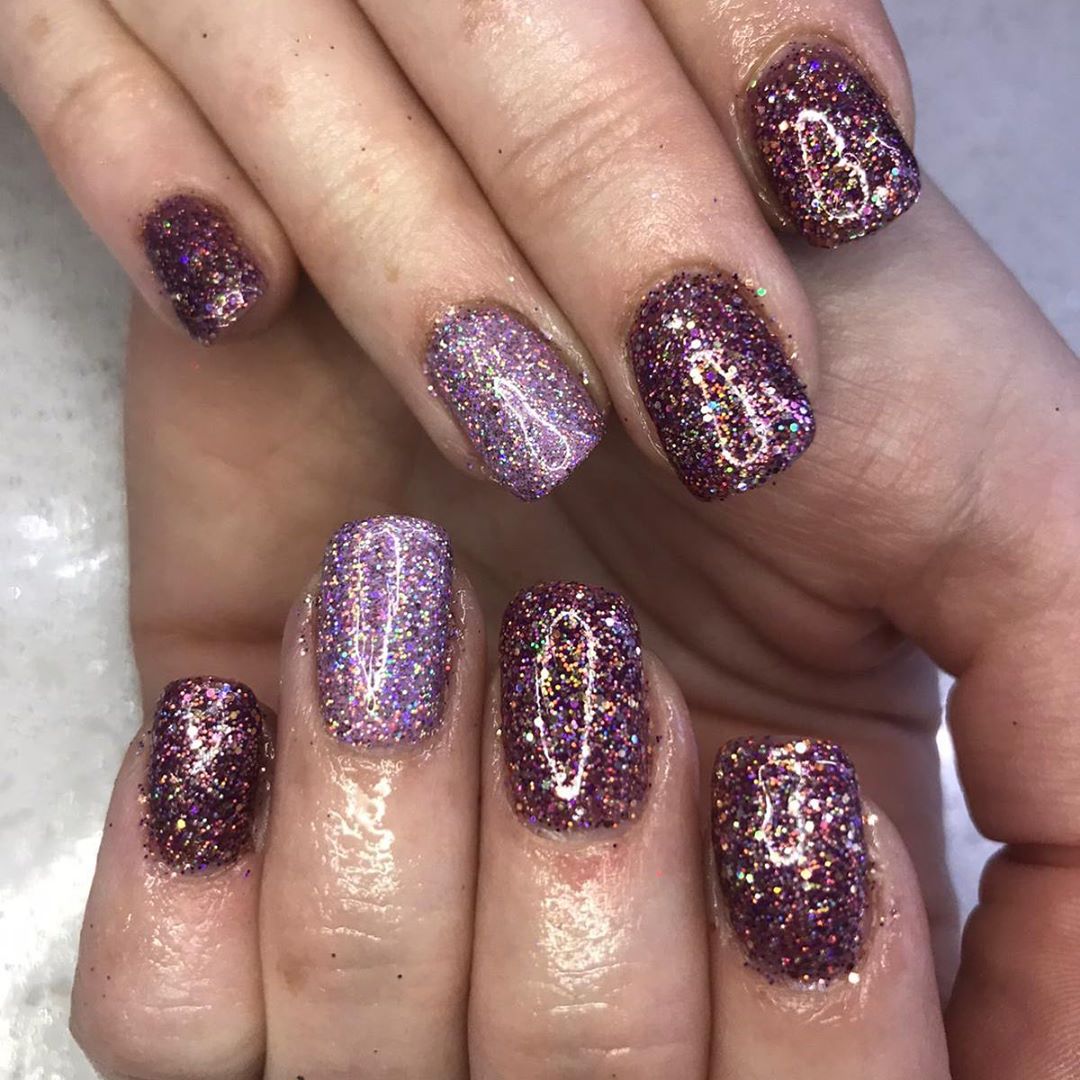 source: hairven-salon.co.uk
These nail extension designs are made with multiple colors for both of the hands. The white-based nails are dotted with bright blue, green and yellow colors and bordered with a golden line. On the other hand, the nail design is made on a red-colored base, with some decorative ornament like items adorning the middle portion. These will look good on slender, long fingers, and these are mainly for casual outings.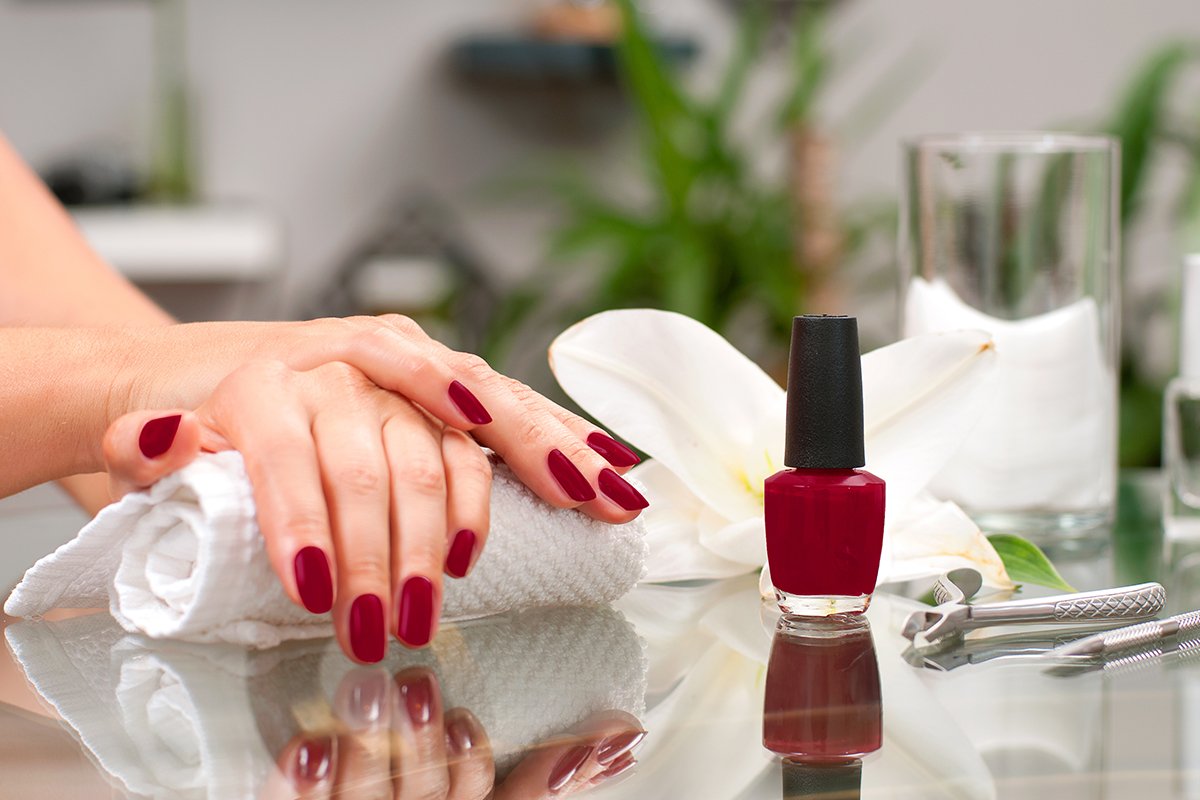 source: northernvirginiamang.com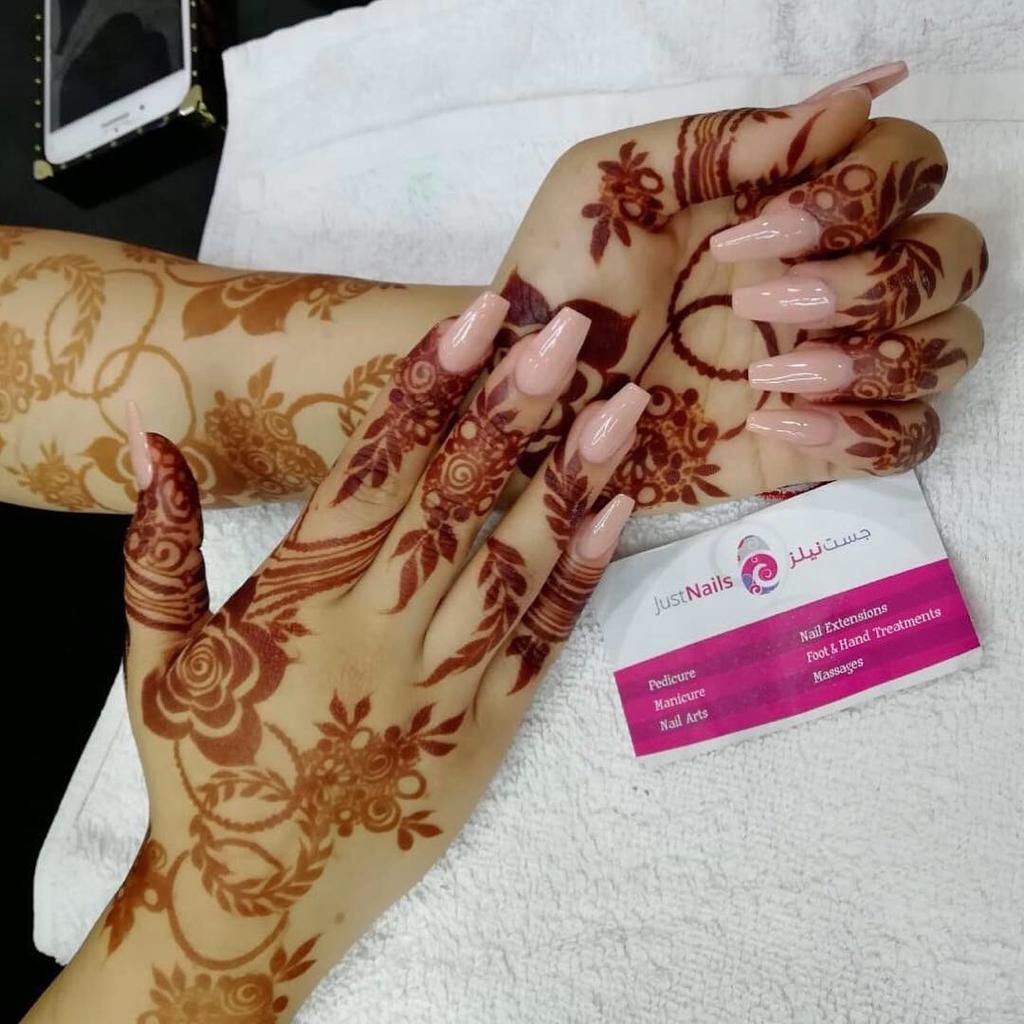 source: justnailsbeautysalon.ae
This nail extension design is very much casual, but the shapes of the nail tips are a bit unconventional. These resemble square edges and are a bit longer than the regular ones. The colors are also attractive, based on single colors, which are red and gold. These will be a good match for you if you are a college student. These can also be useful in formal fields as well, so you can wear these to your workplace.
source: pinterest.com
This design is a bit shimmery as this one is made upon a glitter based surface. It is also a long nail extension, so you should be more careful about its upkeep. The colors are shaded with light pink and white, with beautiful flower-like decorations. You can also design these with a bit of glitter as well. It will look good for casual outings.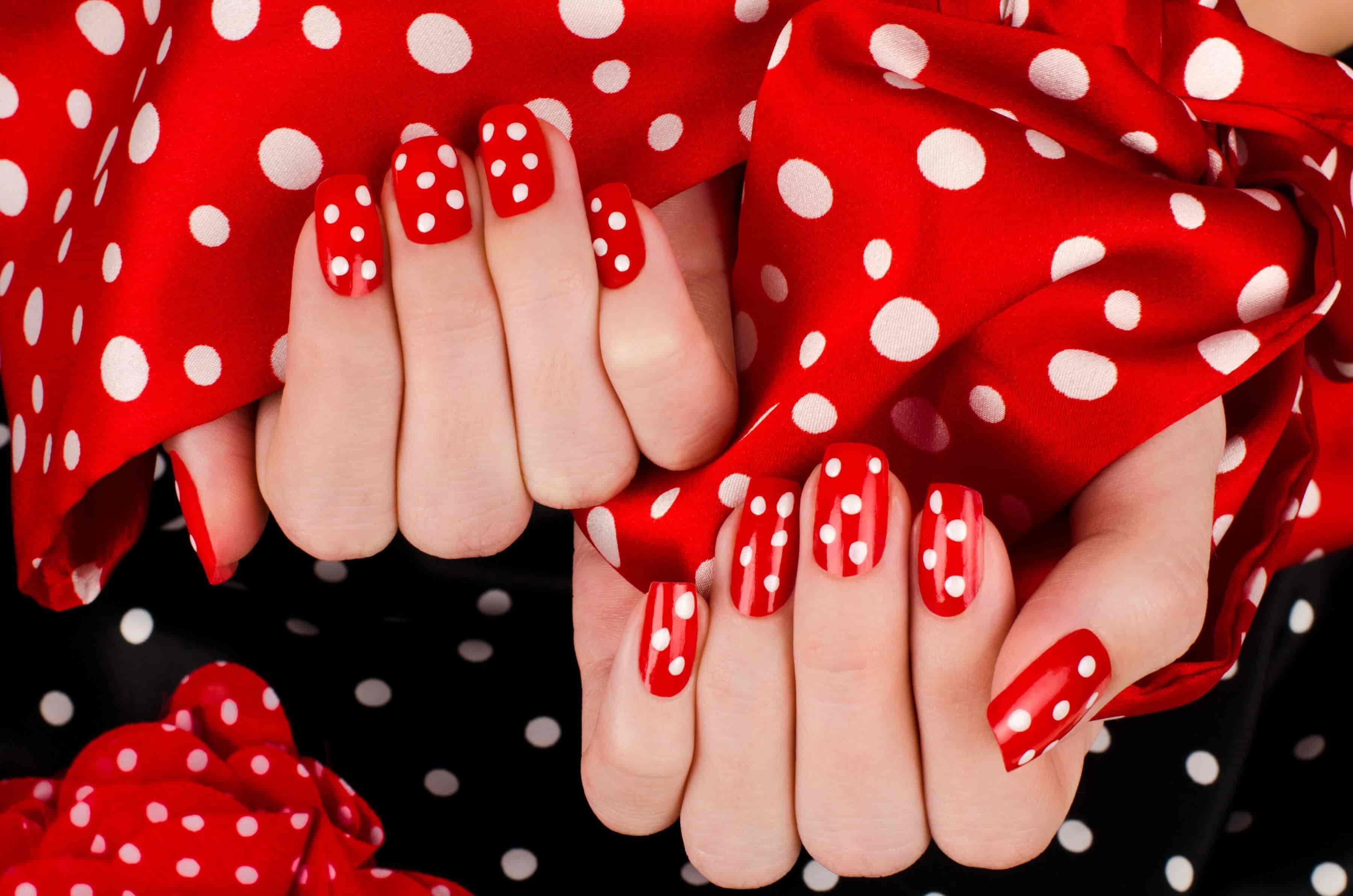 source: pinterest.com
This nail extension design is fancy, designed with glitters and shimmery objects. The nail colors are based on violet and purple colored base. These will look great in casual outings, and most importantly, if you have a party, then you should not think twice before putting these on.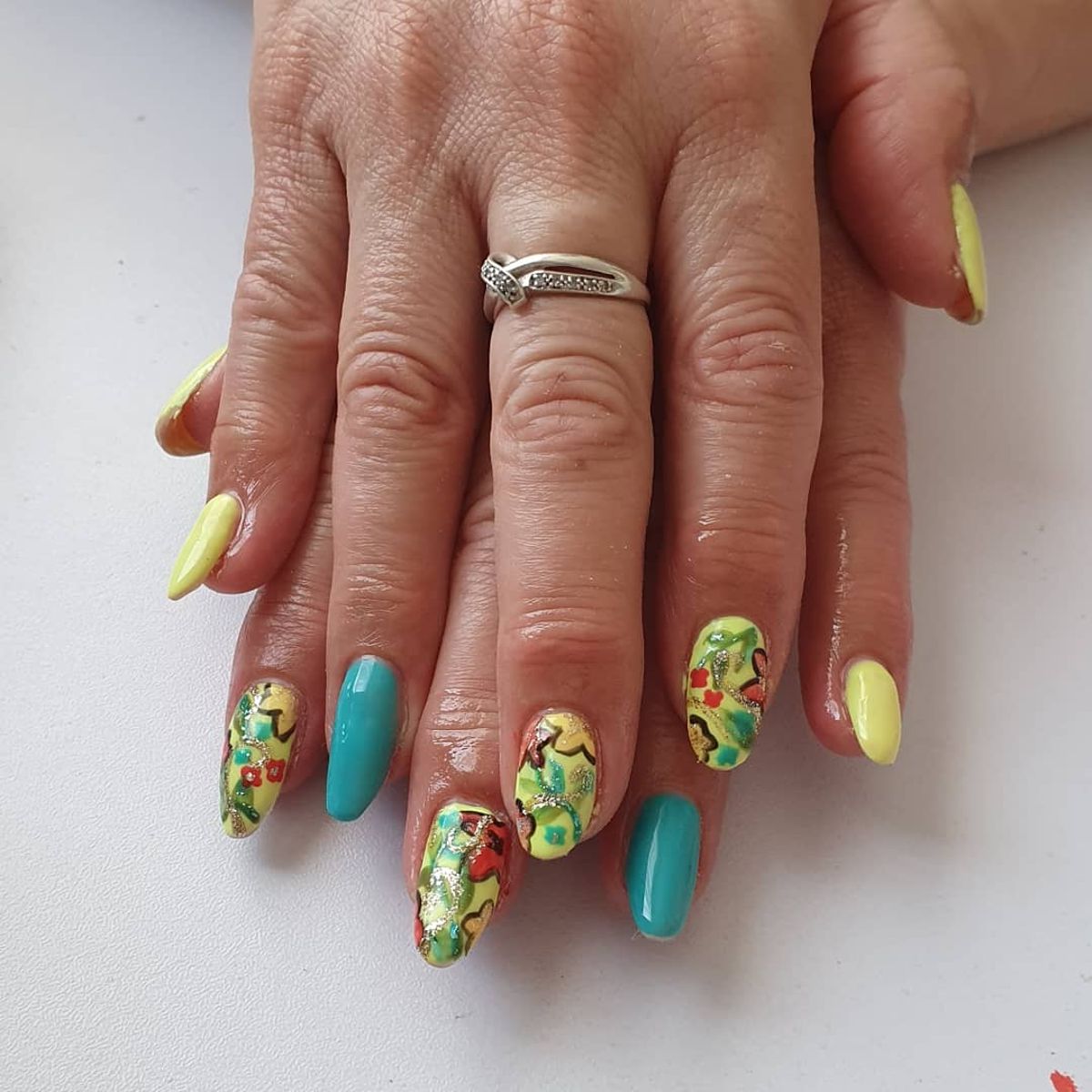 source: shopock.com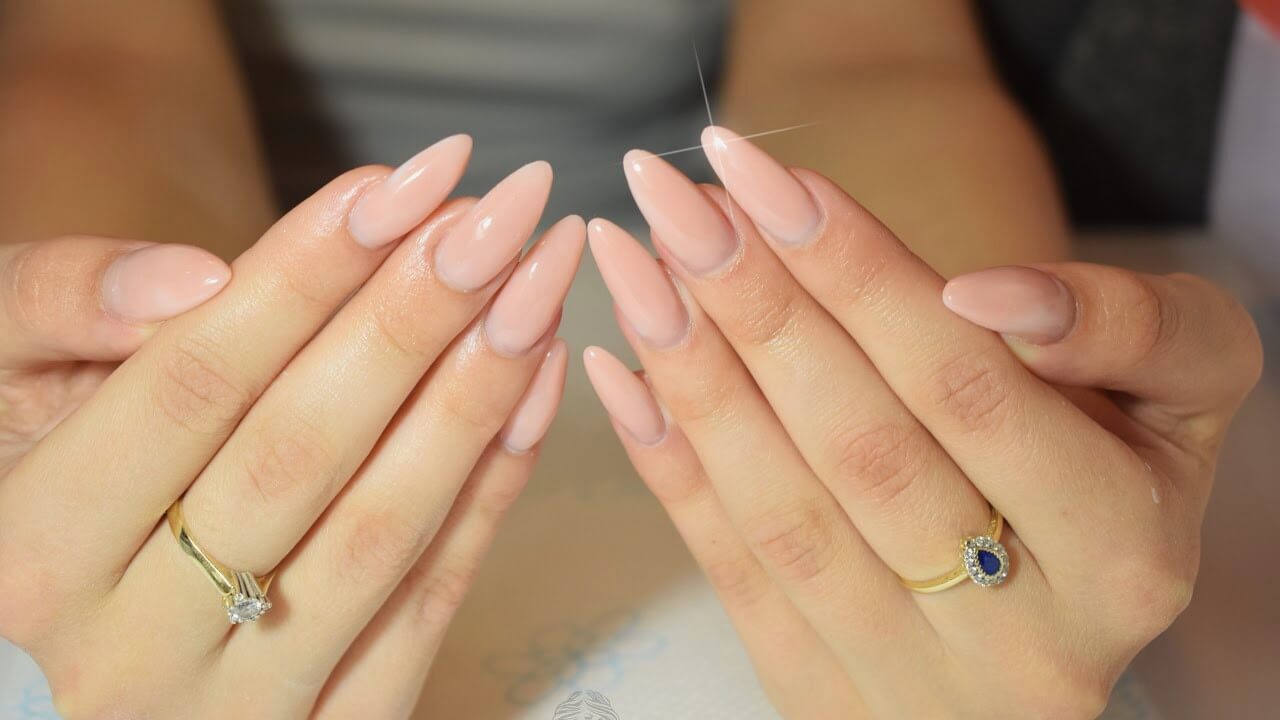 source: decoromah.blogpost.com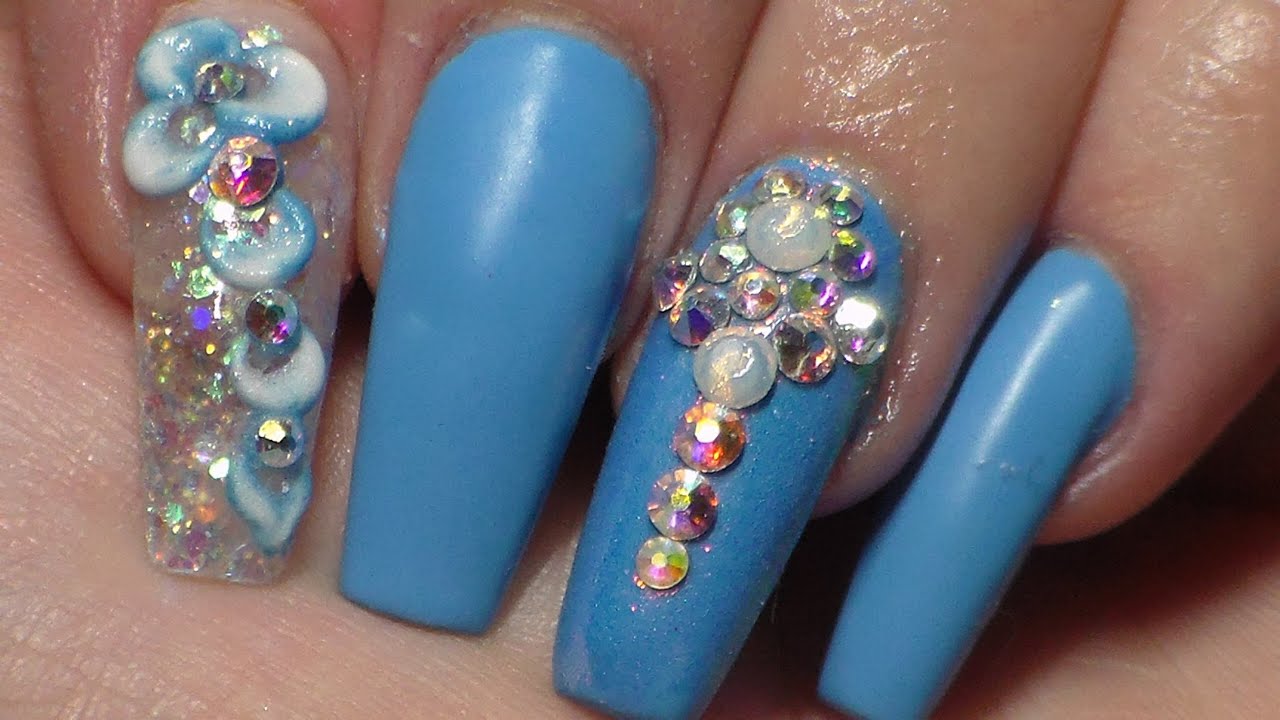 source: youtube.com