Is your home or office in need of a green upgrade? Let's face it – the same old boring planters just aren't cutting it anymore. That's why we've put together a list of eight innovative planter ideas that will transform your gardening game. From vertical gardens to self-watering systems, these creative planters will not only bring life to your spaces but will also add a unique touch of style. So get ready to say goodbye to mundane planters and hello to a world of creativity and inspiration!
You must know the important role of planters to keep the environment of your home or garden fresh and pure. DIY planters are also another options that will help you keep your home atmosphere calm and cool with a minimal budget. They will eliminate the tedious task of searching planters here and there in nurseries and plant stores. Furthermore, they are eco-friendly and long-lasting.
So, we can have a quick look at the benefits of placing innovative planters inside your home garden and after that, we will straightforwardly deep dive into innovative planter ideas. Keep reading to have the best planter ideas that will make your home greener and fresher.
Benefits Of Innovative Planters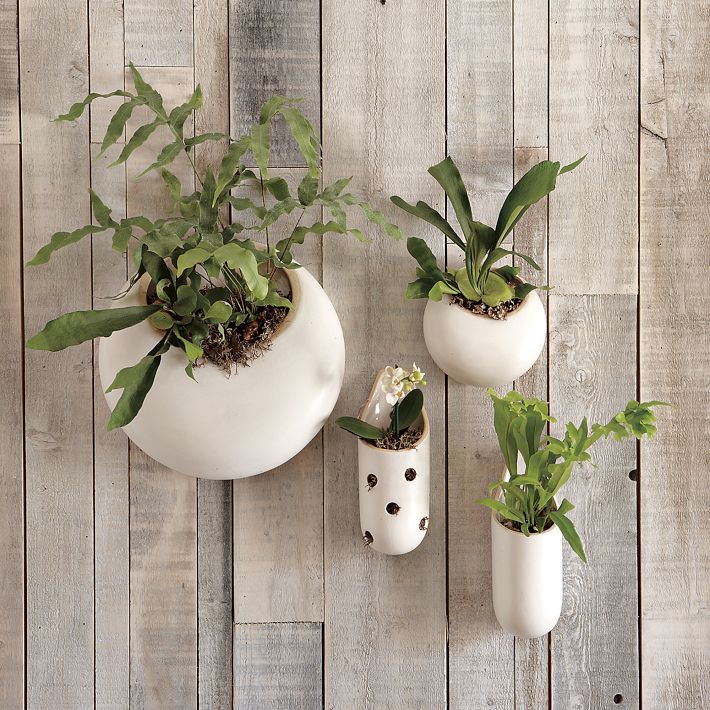 source: pinterest.com
Looking to add some persona to your home garden? Innovative planters are a great way to do just that! Not only do they look great, but they offer some serious benefits too! Check out these top four benefits of incorporating creative planters into your indoor or outdoor space:
Say Hello to Clean Air 
You already know plants are great for purifying the air, but did you know that innovative planters allow you to bring in more plants without sacrificing valuable floor space? So you can breathe easy and add some life to your space at the same time!
Get Inspired with DIY Planters
Creative planters come in all shapes, sizes, and materials which means you can get creative with how you display your plants. From hanging planters to wall-mounted ones, there are endless possibilities for you to add a touch of your style to your home.
Say Goodbye to Stress 
Who doesn't need a little bit of stress relief in their lives? It is a scientific truth that spending time with nature is relaxing and therapeutic. Incorporating innovative planters into your home garden can create a calming and peaceful atmosphere that can help you relax and unwind.
Boost Your Productivity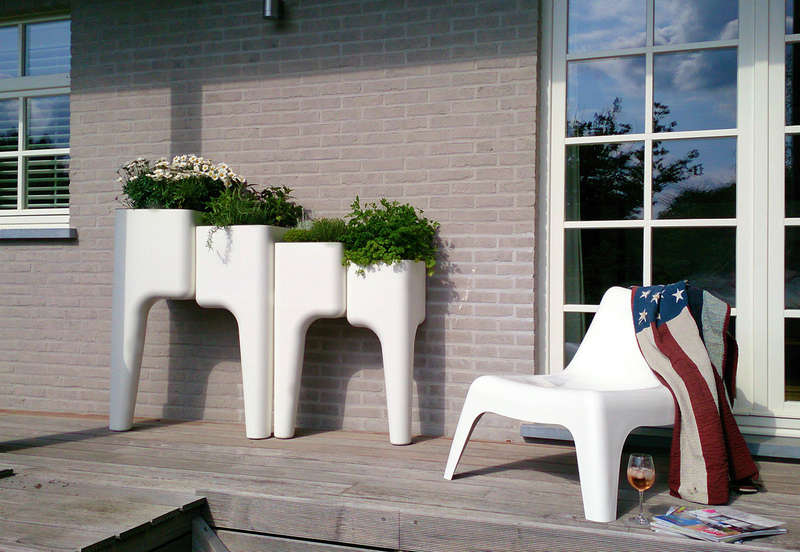 source: pinterest.com
Not only do plants help reduce stress, but they can also improve productivity levels. Having plants in your workspace has been shown to increase focus, creativity, and overall well-being. So why not add a creative planter to your home office or workspace and get those creative juices flowing?
So there you have it, the top four benefits of incorporating innovative planters into your home garden. But that's not all! We've also rounded up eight of our favorite creative planter ideas to help get your imagination flowing!
8 Innovative Planter Ideas To Spruce Your Home Garden
Are you ready to add some drama to your garden? Say goodbye to boring old planters and hello to these eight innovative ideas that will take your garden game to the next level.
Upcycled Planters 
Get creative with your recycling game by turning your old items into unique planters. A pair of old boots can become a charming home for your succulents, while a teapot can add some whimsy to your herb garden. How about an old bicycle wheel or a vintage suitcase? The possibilities are endless, and the results are sure to be conversation starters.
Vertical Planters 
source: pinterest.com
Make the most of your limited space with vertical planters. These innovative planters solutions come in a variety of styles, from wall-mounted to hanging baskets, and can be used to create a striking visual display. For a DIY option, try using a wooden pallet and some burlap to create a vertical garden. You can also try stacking different-sized planters for a unique look.
Modular Planters 
Change up the look of your garden on the fly with modular planters. These gardening vessels can be arranged in any configuration you like, making them perfect for gardens of all sizes. You can also mix and match different colors and styles for a playful and eclectic look.
Tiered Planters 
Add some depth and dimension to your garden with tiered planters. These out-of-the-box plant containers come to have diversification in sizes and styles. From classic wooden planters to modern geometric shapes, you can find many options online or offline. They are perfect for planting a mix of flowers, herbs, and vegetables, and can be used to create a cascading effect that adds interest to any space.
Terrariums
source: pinterest.com
Bring a touch of nature indoors with these miniature gardens. Terrariums are low-maintenance and come in a variety of designs. You can create your mini world with succulents, ferns, and moss, or add some color with a blooming flower. They also make great centerpieces for outdoor dining tables.
Concrete Planters 
Add a modern touch to your garden with chic and durable concrete planters. These planters offer a range of shapes and sizes that can fit in your home garden easily.  Get the whole range of planters from geometric designs to classic urns from a local gardening shop. They are perfect for creating a minimalist look. Additionally, the neutral color allows the plants to be the star of the show.
Hanging Planters
Elevate your plant game with hanging planters. Macrame hangers and woven baskets add a boho touch to your garden. Moreover, geometric designs and modern shapes create a sleek and contemporary look. Hanging planters are perfect for creating a jungle-like atmosphere in your garden, and are great for small spaces. Plant lovers are frequently searching for these types of hanging planter ideas nowadays.
Window Planters
Make the most of natural light by adding planters to your windowsills. This is a great option for herbs and small flowering plants and creates a cozy and inviting atmosphere. For a unique twist, try using an old shoe organizer as a vertical planter on your balcony or patio.
The Bottom Line
In conclusion, these eight innovative planter ideas are sure to add some personality and creativity to your home garden. From upcycling old items to creating vertical gardens, the possibilities are endless. Get inspired, get your hands dirty, and watch your garden come to life!