Big Ben tower, Thames river, World's largest financial center, Yes! You guessed it right we are talking about LONDON baby!! When we think of London, it reminds of two things. First is food (Of Course) and second is the attractions London has to offer. London has so many restaurants that if you visit one new restaurant every day, it will take more than 2-years to visit each one. And if you are on London tour, then it's going to be a tough selecting restaurants. So, To make your European tour better, we have listed Top Restaurants in London. These restaurants offer all cuisine you could imagine from octopus arm to mouth watering steak.
# 14 Aviary Restaurant & Rooftop Bar
Travel ten floors up the Montcalm Royal London House on the historic Finsbury Square and you'll be greeted by a slick, art deco and a contemporary styled rooftop bar with panoramic views over much of the City of London. 
It's not just the views you'll drink in, the botanical cocktails are served with a kick whilst craft lagers and ales, many of which are brewed locally, make for refreshing evening wind downs. Pair that with the modern brasseries menus of lunch, dinner and weekend brunches and you have an AA Rosette-awarded match of sight and taste that'll kick your London trip into gear. 
#13  Social Eating House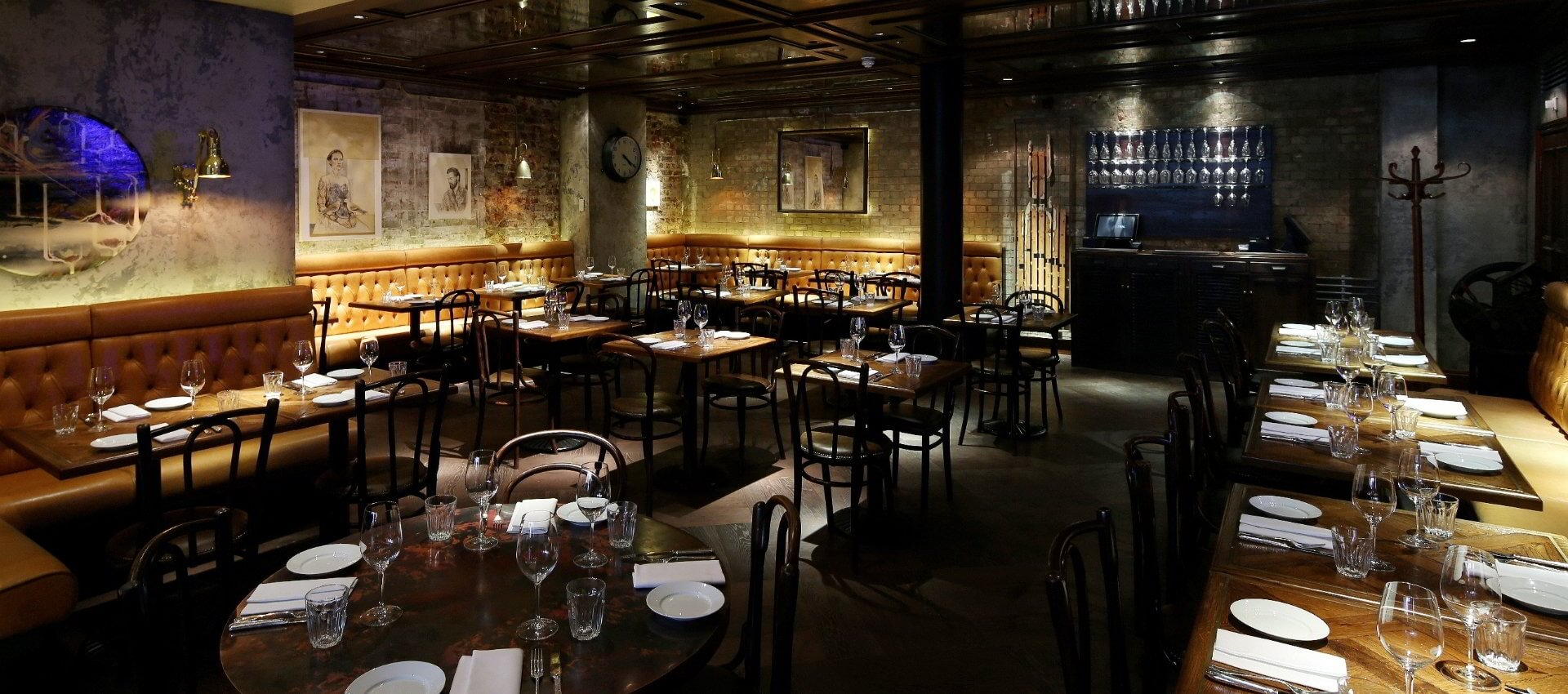 source: thenudge.com
#12  Temper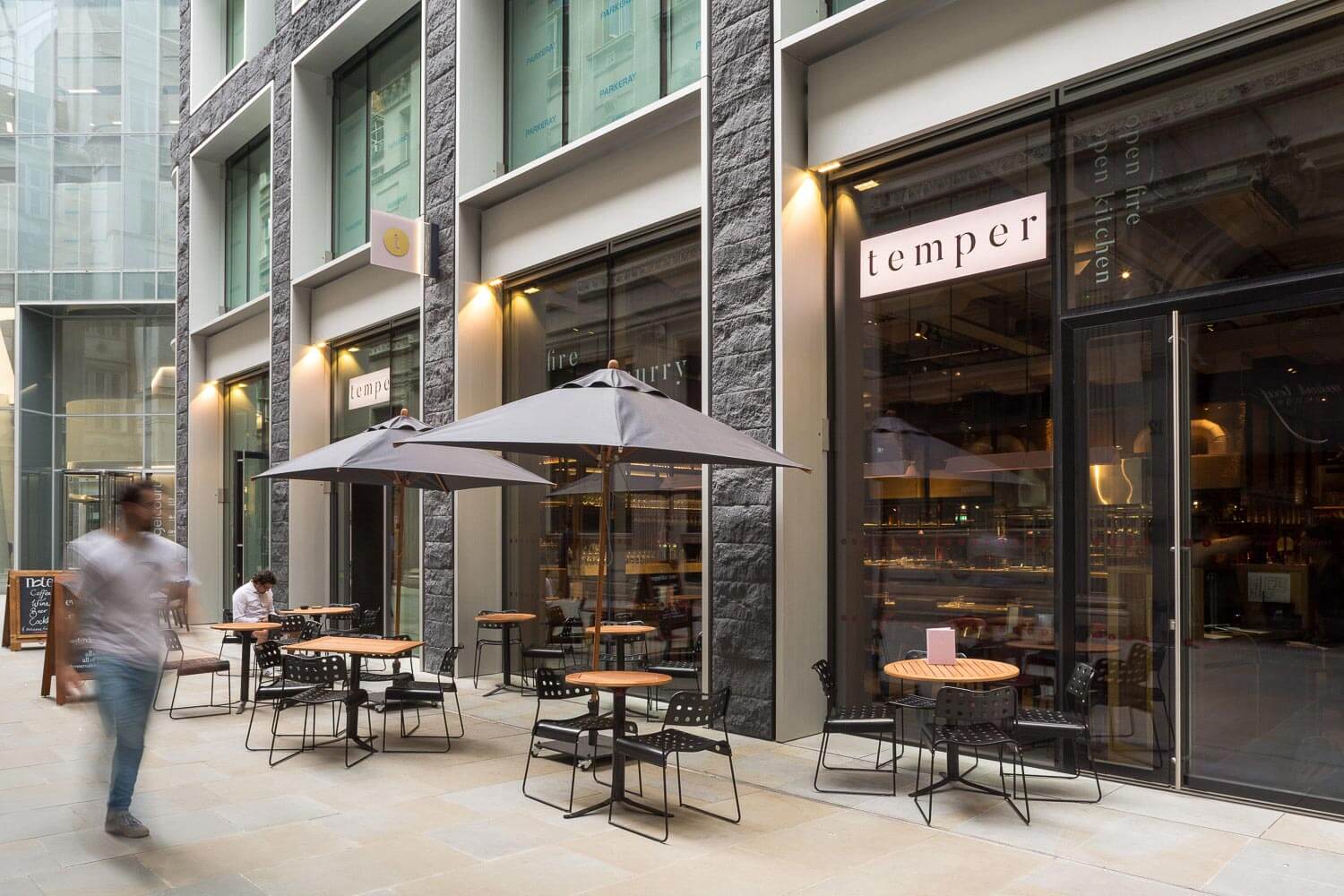 source: archiproducts.com
#11  Cub
source: archiproducts.com
#10  Smoking Goat Shoreditch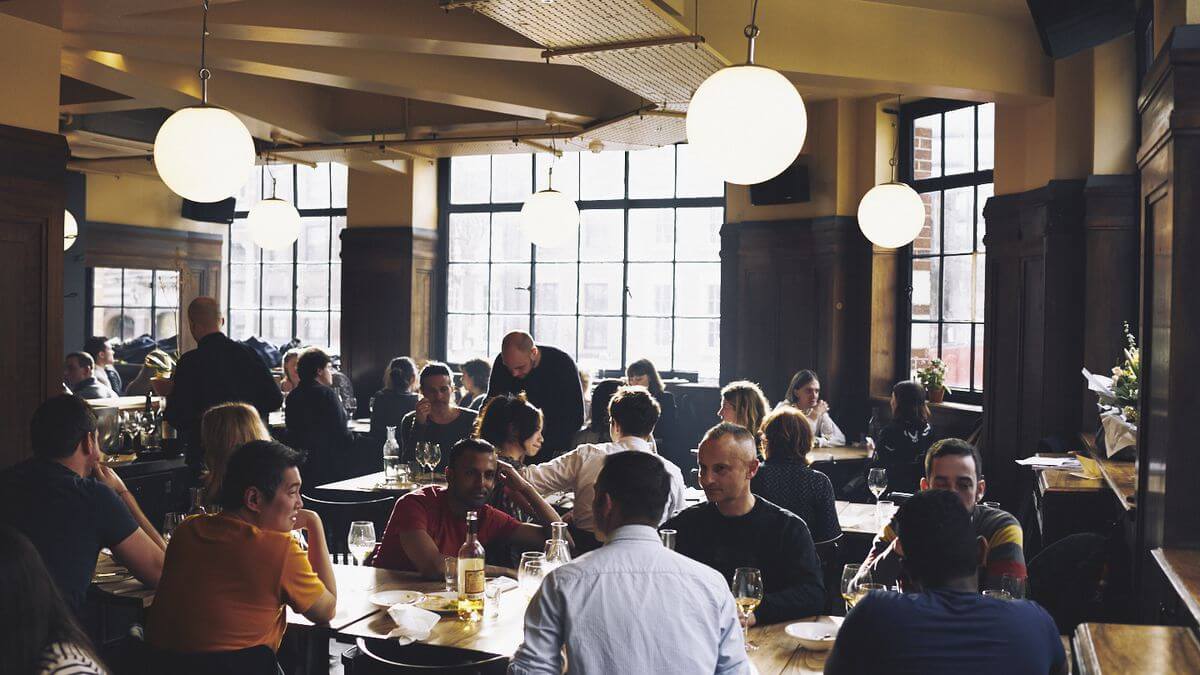 source: pinterest.co.au
#9  Smoke and Salt
source: twitter.com
#8  Malibu Kitchen at The Ned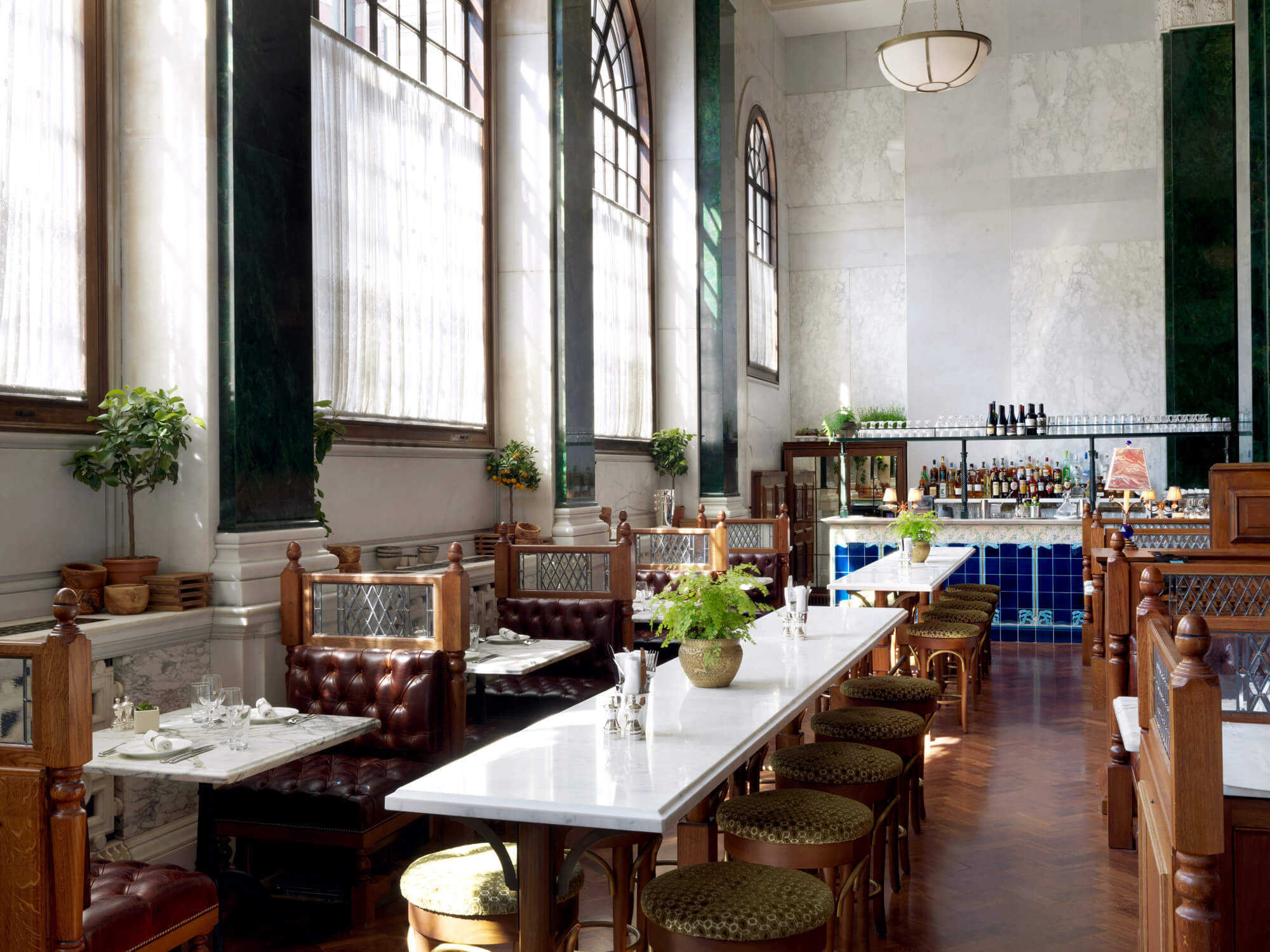 source: Pinterest.com
#7  Sparrow
source: absolutely.london
#6  Perilla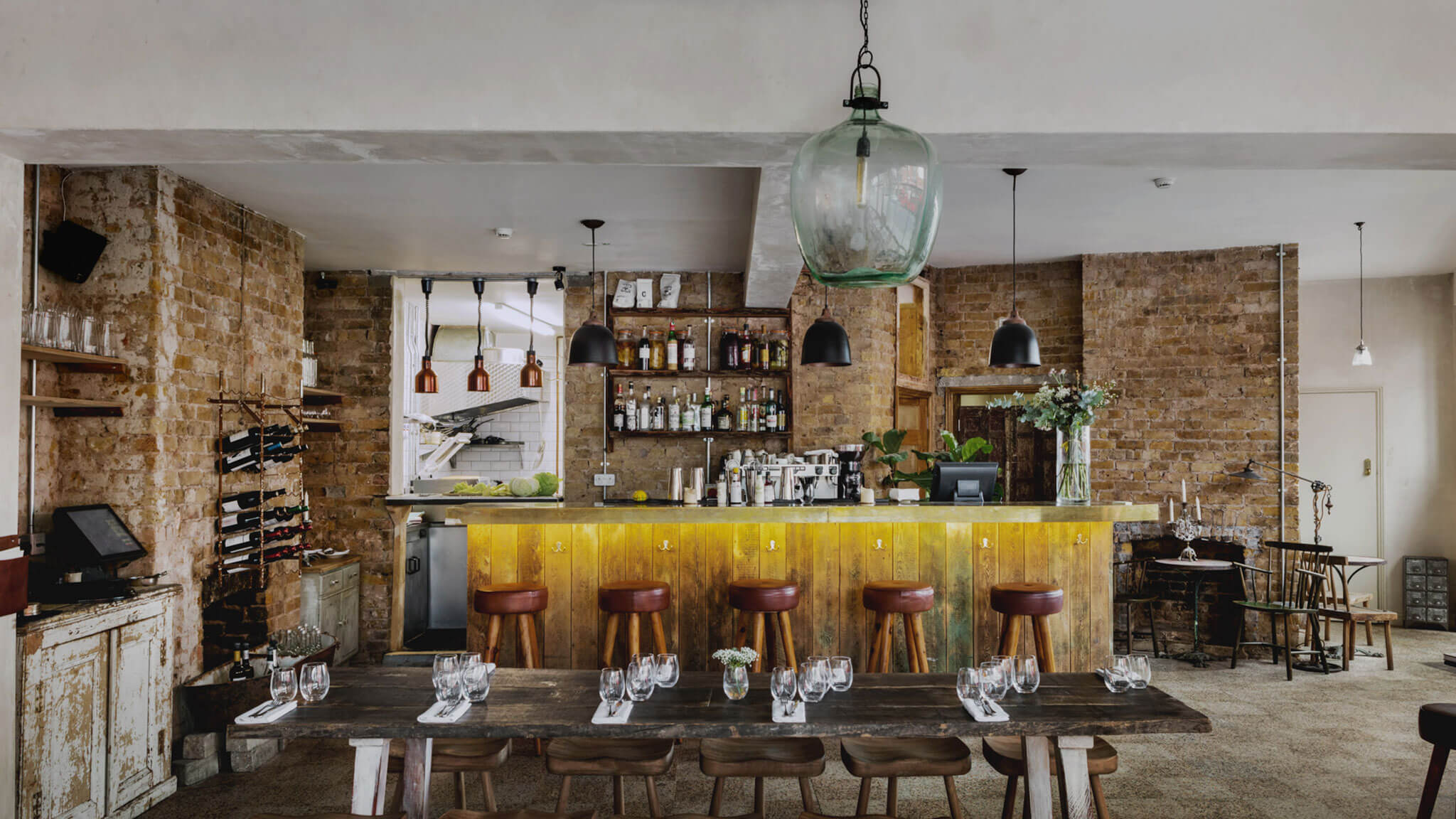 source: ft.com
#5  Chick 'n' Sours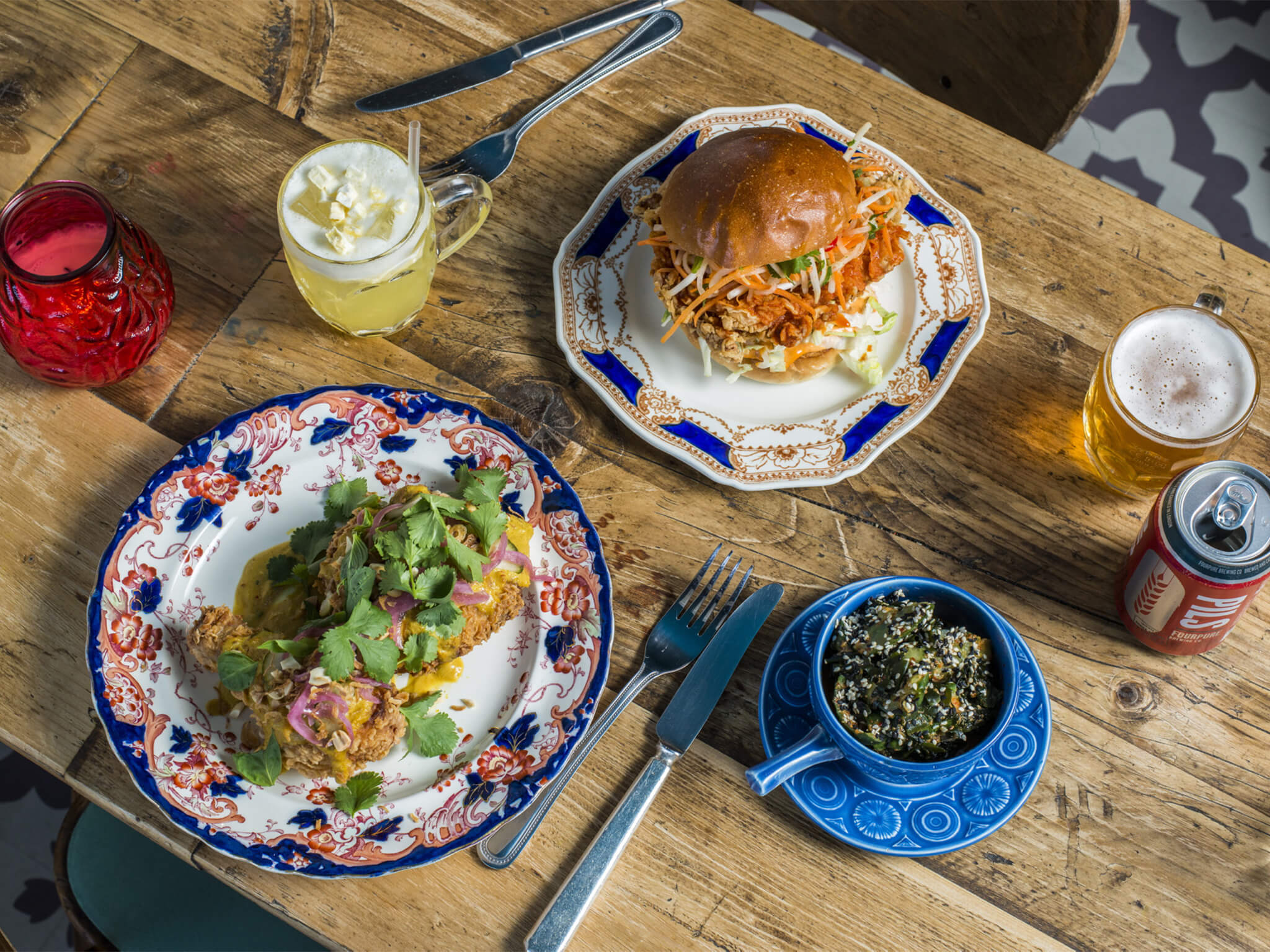 source: pinterest.com
#4  Hawksmoor Seven Dials
source: Pinterest.com
#3  Hutong
source: emtecnica.com
#2  Ikoyi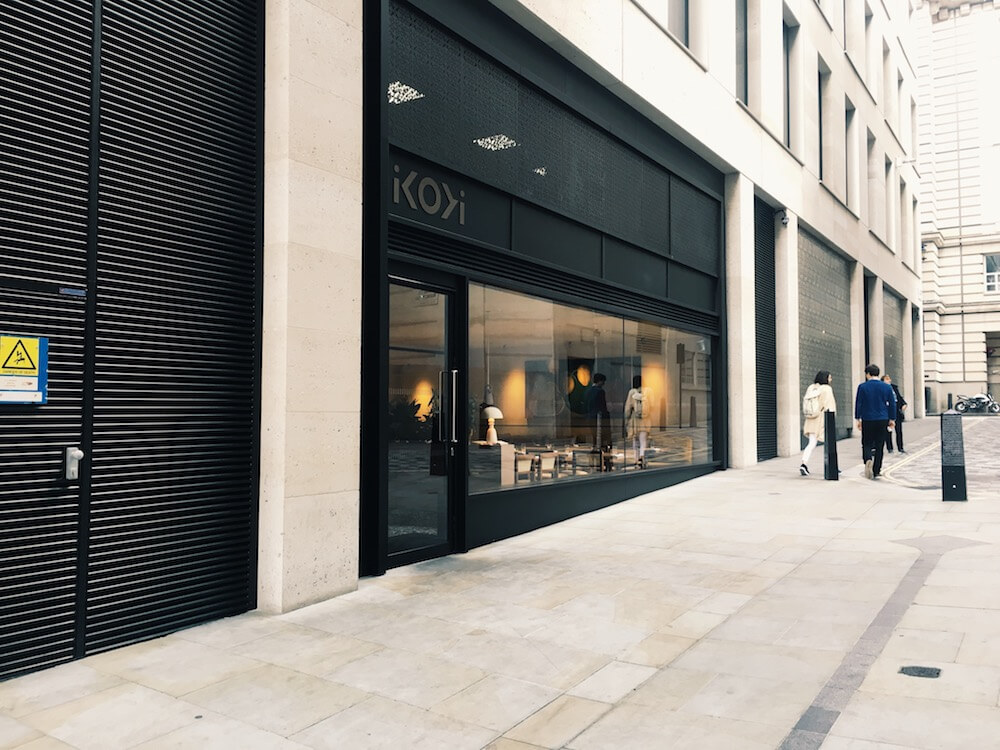 source: slowpict.pw
#1  108 Garage
source: mooga.com