An attic conversion can be one of the most rewarding home renovation projects you can do. The finished space can be used as an extra bedroom, an art studio, a home office, or even a home theater. In most cases, an attic window also allows you to enjoy a breathtaking view of your neighborhood.
In this blog, we'll share some important points to consider before converting your attic into a loft. By the end, you'll understand how to take on this project with confidence. Let's start!
1. Choose an Attic Loft Types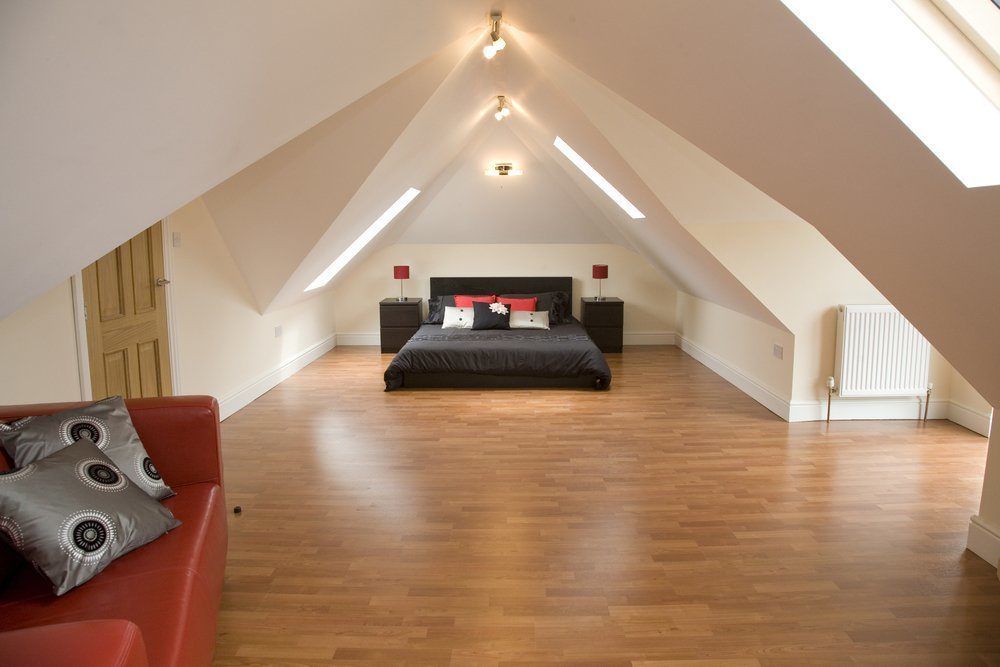 source: pinterest.com
An attic is a space found directly below the pitched roof of a house. When converting this into an attic room, you have to choose from these loft types:
Rooflight/Velux loft: This type of attic is illuminated by skylights. It's the simplest and least expensive type of loft to build.

Dormer loft: Dormers protrude vertically from the slope of the roof and are fitted with standard windows instead of roof lights. They're ideal for high-pitched roofs.

Mansard loft: This type of loft is attached to the rear of a property and typically comes with a vertical wall and a horizontal roof.
Note that adding windows to your attic involves cutting openings into your existing roof. This will require additional roof framing around the openings so that loads can effectively transfer to the surrounding roof rafters. A structural engineer should advise you regarding this matter.
2. Consider Your Roof Design
Before you can start an attic conversion project, check if your roof has rafters or trusses. Rafters look like triangles, whereas trusses resemble triangles with smaller triangles inside.
Rafters provide a better environment for a habitable attic because it creates a clear space. Trusses will make it difficult for you to create enough headroom to make the attic habitable. In this case, it might be a better idea to build an addition in another part of the house instead.
3. Meet the Minimum Floor Space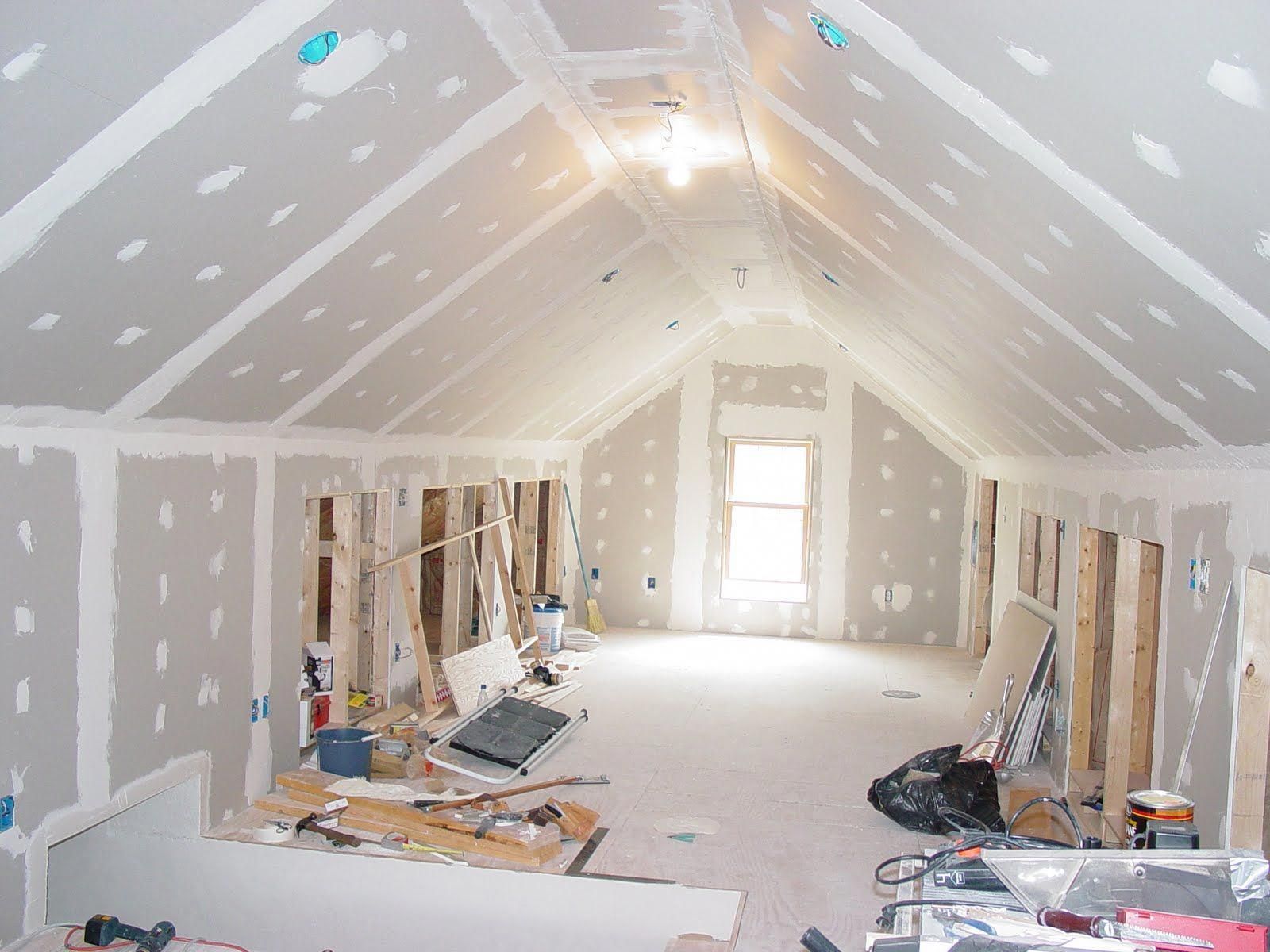 source: pinterest.com
Every place will have its own set of rules on what makes an attic habitable. In general, however, you need to ensure that the area is at least 70 square feet to provide adequately sized living quarters. It should also be at least 7 feet in any direction.
If you're short on space, consider building a mansard loft. It extends the floor area of the attic because it protrudes from the roof. A skilled drafting professional should be able to create technical plans and drawings for this type of attic conversion.
4. Consider the Minimum Ceiling Height
At the minimum, 50% of the attic's usable area should be at least 7 feet high, while the rest should be at least 5 feet high. This will allow most people to stand without bumping their heads onto the ceilings or wood beams.
If your attic has low ceilings, you can adjust the height by asking your contractor to install a dormer window. This type of window raises the height of the ceiling and also lets in natural light.
5. Add Insulation and Heating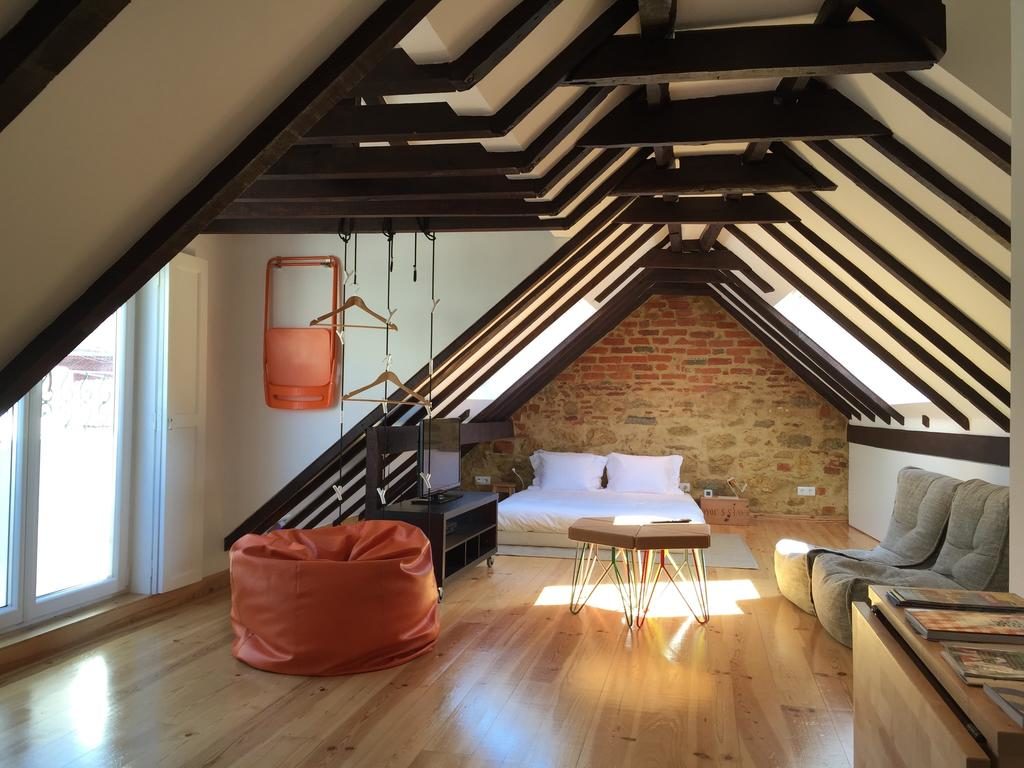 source: pinterest.com
Since hot air rises, attics typically have a natural source of heat. However, most of them require insulation to ensure that heat stays within the attic during winter. It's also a good idea to use double-pane windows for the attic so that the area does not overheat during summer.
6. Mind the Load Capacity
Ask the building department in your municipality regarding the load capacity they require for habitable attics. You should also consult a structural engineer regarding the matter. They will check if you need to add floor joists or double up the framing so that the attic can support heavier loads. 
7. Add an Access Point
It's necessary to build a permanent staircase leading to a habitable attic. A ladder or pull-down stairs are only permissible for attics that are mainly used for storage or utilities. 
If your house already has a permanent staircase going to the attic, ask a local official if it meets the latest building codes. In most cases, the stairs should have a minimum of 6.8 feet of headroom for the entire walking length and be at least 36 inches wide.
As always, don't forget to consult a structural engineer regarding this matter. Adding stairs can be challenging because you may need to cut existing ceiling joists to create an opening.
8. Add Electrical and Plumbing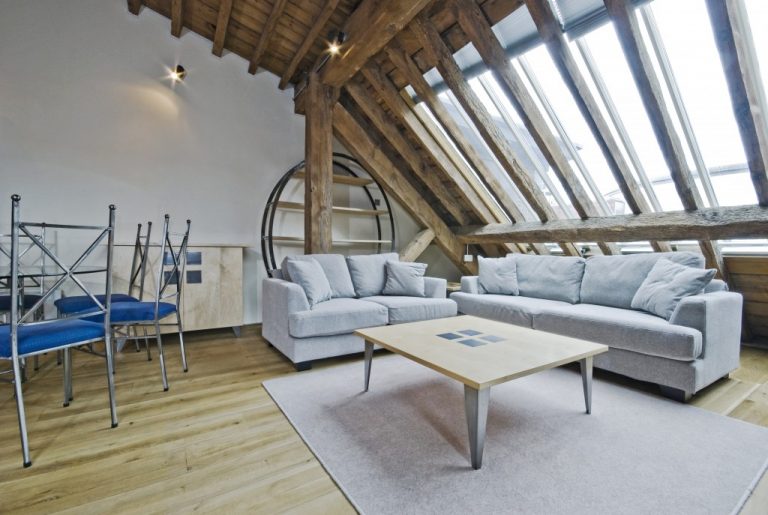 source: pinterest.com
Every habitable attic requires electrical wiring. You will need to ask a professional electrician to install cabling, light switches, and power outlets safely.
In some cases, it's good to add a new bathroom to the attic, especially if the nearest bathroom is far away. Make sure to situate the new bathroom near the existing plumbing walls downstairs so that you can connect them seamlessly.
10. Build an Emergency Exit
Since hot air rises, an attic can be one of the most dangerous places to be in case of fire. With that said, add a secondary exit that allows people to evacuate safely. 
An emergency exit can be an operable dormer window or a dedicated egress window. Regardless, it should have a minimum opening area of at least 5.7 square feet. Local codes may have varying requirements, so check with your local and state authorities.
11. Plan the Layout and Finishes
Once you're done planning the structural elements, you can start thinking of the layout and finishes. Look at the existing architectural elements and allow them to guide the layout and design. For example, you can fit clothes storage and bookshelves along the sections with lower ceiling heights. Meanwhile, you can put the bed in the middle of a vaulted ceiling for maximum visual impact.
Start Your Attic Conversion Project
An attic conversion requires careful planning and consideration. Before you take on this huge home improvement project, consider the points above. These will help ensure that you can build a safe, comfortable, and stylish loft attic.