On your growth journey to achieve your ambitions, you push yourself extra to get success. Every task needs time and energy. Urban life is full of rush and weekends are full of cleaning routines, grocery shopping, or other important work. We often neglect the self-care we need regularly in our busy schedules. Especially, our skin is the organ of our body that needs the utmost care. 
Being exposed to direct sunlight and air (which is mostly polluted nowadays) our skin can easily get sunburns or rashes. Skin is the most sensitive part and should be taken care of daily. Many people try skincare tips for some days but struggle to continue them for a long time. You should be wise enough to understand the human psychology of habits. If you follow routines and tasks that are easy to apply and quick to do, you will never miss routines. The same thing applies to a skincare routine.
Why do you need 10 minutes skincare routine?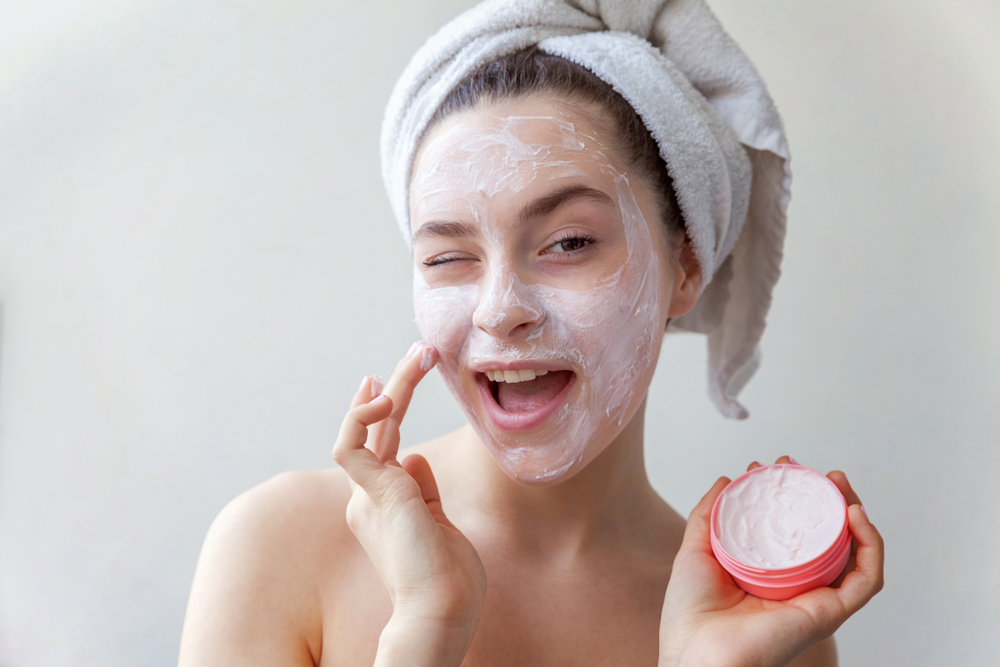 source: pinterest.com
Skincare is the most important part of our hygiene. As our body functions every day, it has many mechanisms that run effectively and perform many roles. Throwing out toxins from our body is an important task of our body. Skin is the most sensitive part of the body that every day throws out toxins in form of sweat and sebum.
Facial skin is more prone to rashes and may have a layer of dead skin over some time. If you do not exfoliate skin at regular intervals of time, it may accumulate more dirt and layers of dead skin. Apart from that, you should moisturize your skin according to your skin type and changing seasons. Extra care for the skin always gives you good results.
However, it is often a neglected and underrated habit to take care of the skin on daily basis. Beauty tips that have long procedures, are time-consuming, and have lots of products in the basket are overwhelming. You can try it on monthly basis but not for daily skincare. We have referred to 10 minutes skincare routine for busy people who are college students, working professionals, and others. Scroll Down to know a quick guide to skincare tips and routines.
Cleanse The Skin For 2 minutes Will Be Your First Step In The Morning
Our body detoxifies itself at night and throws out waste in various forms. Excess oil on the skin and toxins are examples that accumulate on your skin overnight. Therefore, use a gentle cleanser and wash your face thoroughly for 2 minutes. Massage with your fingers pads gently. Cover cheekbones, jaw lines, and neck area. Massaging improves blood circulation. Thus, start your day with freshness on your skin. You will feel confident and relaxed after this process.
Toning Your Skin For 1 Minute Will Give Extra Layer To Your Skin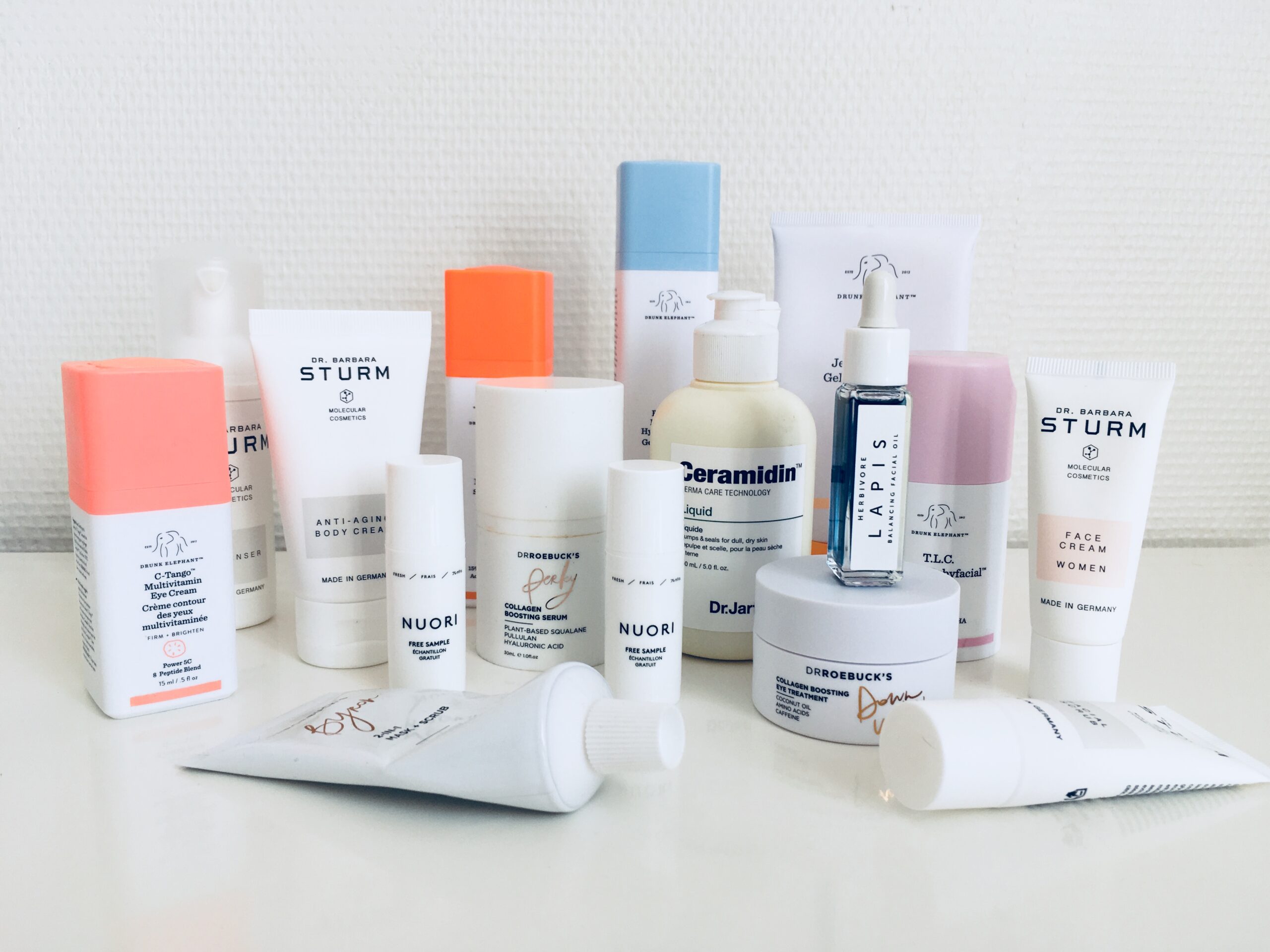 source: pinterest.com
Toning means spraying some mist or toner on your face. Gently patting and wait for 1 minute. It will work like wonders. Toner will remove any dirt or residue on your skin and prepare your skin for make-up or moisturizers. Toners also help to hold the makeup on your skin for a longer period. Moreover, it tightens your skin and adds extra freshness to your skin glow. It is a very easy step. You can nail it for 30 seconds if you are in hurry.
Apply Serum On Skin And Gently Tap For 2 Minutes
Serums are wonderful skin products and you should keep one according to your skin type in your daily skincare kit. As they have active ingredients, they perform well on your skin. Apply serum that suits your skin. Serums help to reduce wrinkles and give you radiant skin.
Serums also work as moisturizers but they may not be used as an alternative to moisturizers. Though serums help to reduce fine lines and dark spots, no other product can beat the performance of a moisturizer. Therefore, apply the serum after toning your skin. Moreover, serums prevent inflammation and calm your skin from irritation. 
1 Minute Care For Eyes – A Very Crucial Part of Skincare
source: pinterest.com
Eyes are a very important part to be taken care of. You should not miss it in your routine. The under-eyes section is very sensitive and full of dark spots and puffiness. One minute dabbing moisturizer treatment under your eyes will work like wonders. Instead of using a moisturizer and applying on all over the area, choose an under-eye cream. Only apply under the eye section and great for 1 minute.
An under-eye cream is a specialty product to cure sensitive skin beneath the eyes. Applying it under your eyes will not only moisturize that part of your skin but also assist you in difficulties like dark circles, puffiness, fine lines, and wrinkles. 
Rest For One Minute And Let the Ingredients Work
Creams, serums, and moisturizers have healing properties and you should give them proper time to perform. Though you are busy doing your morning tasks, you can rest for at least one minute after applying serum and under-eye cream. Beauty tips will only work if you follow them properly. So take rest one minute or you can one-minute task meanwhile like getting your clothes ready for a job or making your bed.
Now Time To Moisturize Your Skin In 2 Minutes
source: pinterest.com
Select the moisturizer according to your skin type and it will give you glowing results. You have to apply it gently for 2 minutes. Moisturizers seal the moisture of your skin and help to retain hydration on the skin layer for a longer period. As a result, you will not get acne or clogged pores frequently. For soft glowing skin, don't miss this 2-minute step in your day-to-day life.
Last But Not The Least – Apply Sunscreen
Lastly, your skincare is incomplete without applying sunscreen during the daytime. The protective layer of sunscreen helps to avoid sunburns and rashes. You can not completely avoid sun rays but you can prevent their ill effects. After applying it, you can complete the routine and be ready to go. 
However, there are still certain cosmetics, such as lip balm, that do not require daily use in every season but that you may still add if you have the time.
Conclusion
The Skincare regime is the process that helps to develop self-love. It improves self-esteem because we feel more confident after having glowing skin. Skincare products have soothing nature that also calms our minds and improves our moods. Additionally, the benefits of using them are only seen by them consistently. So don't forget to follow this 10-minute skincare routine for busy people as we have specially curated it for you.