Planning is a non-negotiable stage of any project. No one ever sets out doing a task without a plan to avoid complications and additional expenses. Without a plan, there is no guideline that you can follow, no purpose, and no milestones to check your progress.  
What Is a Construction Plan?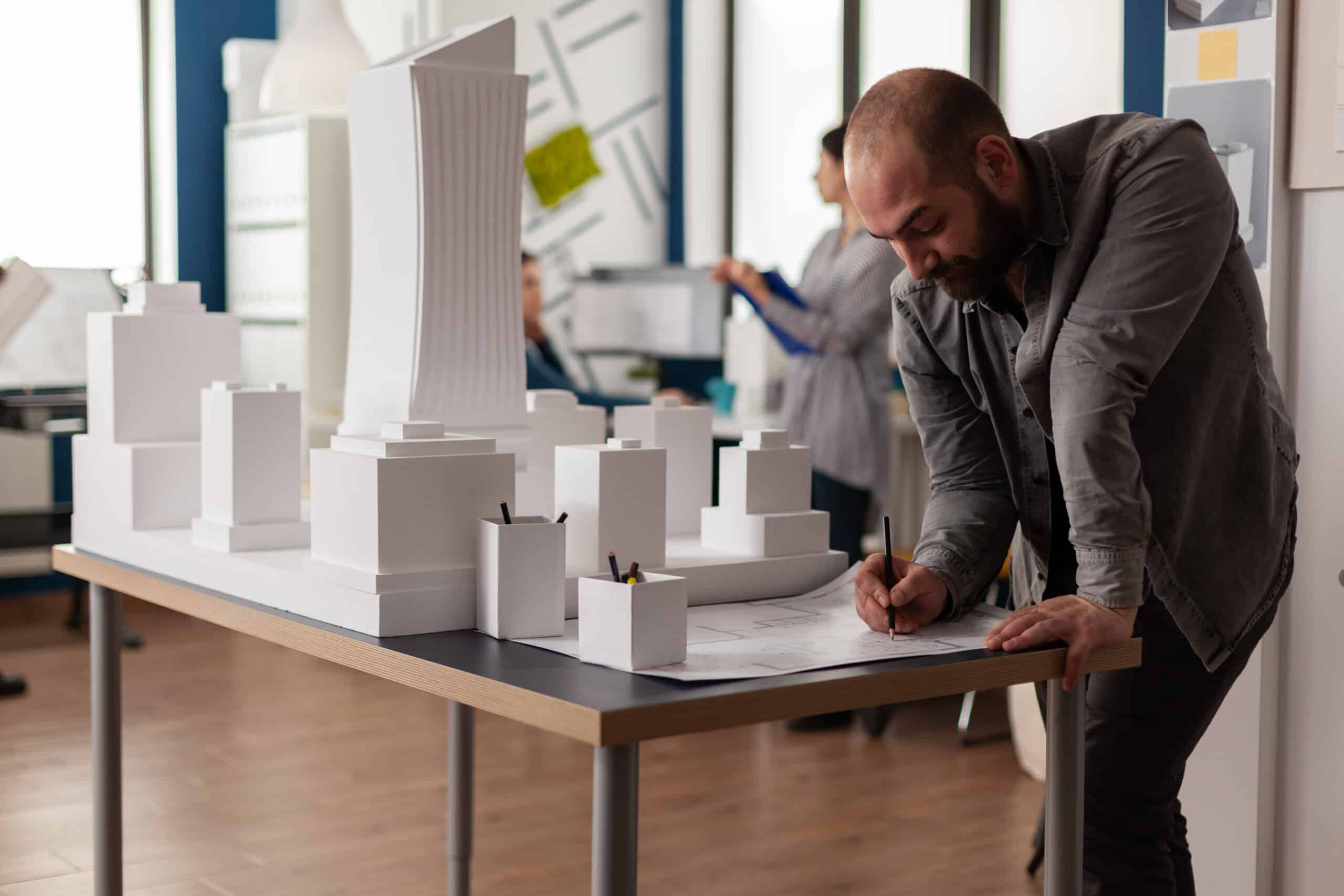 source: essential.construction
A construction plan is a compilation of documents that details a building project's tasks, resources, timetable, and cost. During the building planning stage, you can prepare a construction plan, which contains the following:  
Written documentation defining the methodology and strategy.

 

Schematics, computer-aided designs, blueprints, pictures, and other visual representations of the plan. 

 

It contains a detailed breakdown structure that lists all the project's activities. 

 
A building project schedule is a timetable that organizes all project activities. 

 

Contractors, investors, personnel, and other construction project contributors and stakeholders. 

 
Establishing a construction strategy is critical because such projects are typically vast and complex. You can raise your chances of a successful venture through proper project construction. The more details the construction plan provides regarding your project, the less probable complications will develop during the implementation stage. Your building plan should be solid as a rock before the groundbreaking.  
A Construction Project's Phases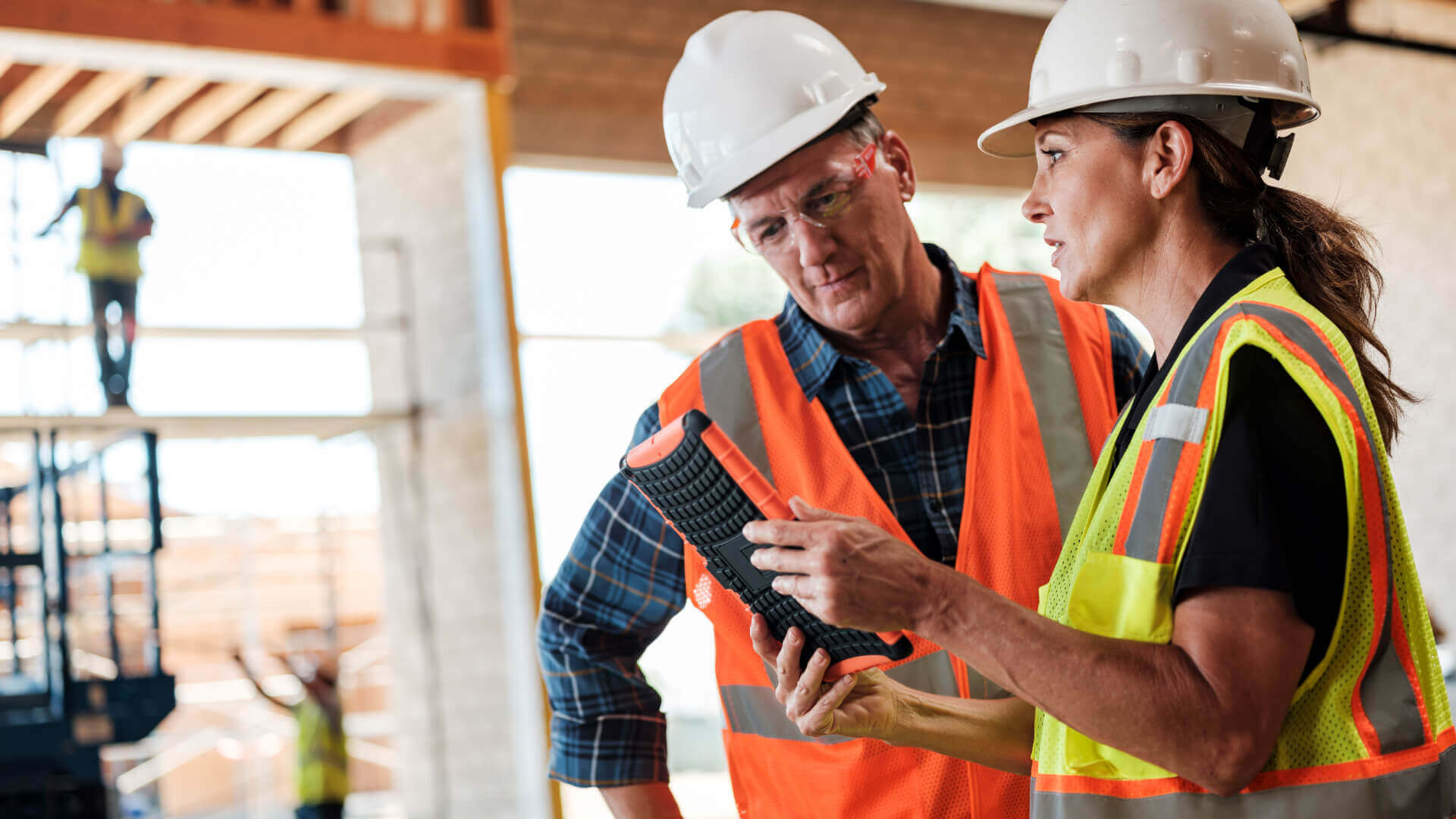 source: procore.com
Any construction plan with a high-level structure will follow the five phases of project management: initiation, planning, execution, monitoring and control, and closure.  
Initiation: Determines the project's contributors, assets, and budget.  
Planning: Establish goals that are comprehensive, quantifiable, achievable, practical, and timely. Make a schedule for the work tasks.  
Execution: Assign work to contractor teams and monitor their progress.  
Monitor and Control: Keep track of your efforts and results.  
Closure: Finish the project and assess the results.  
Steps to Creating a Construction Plan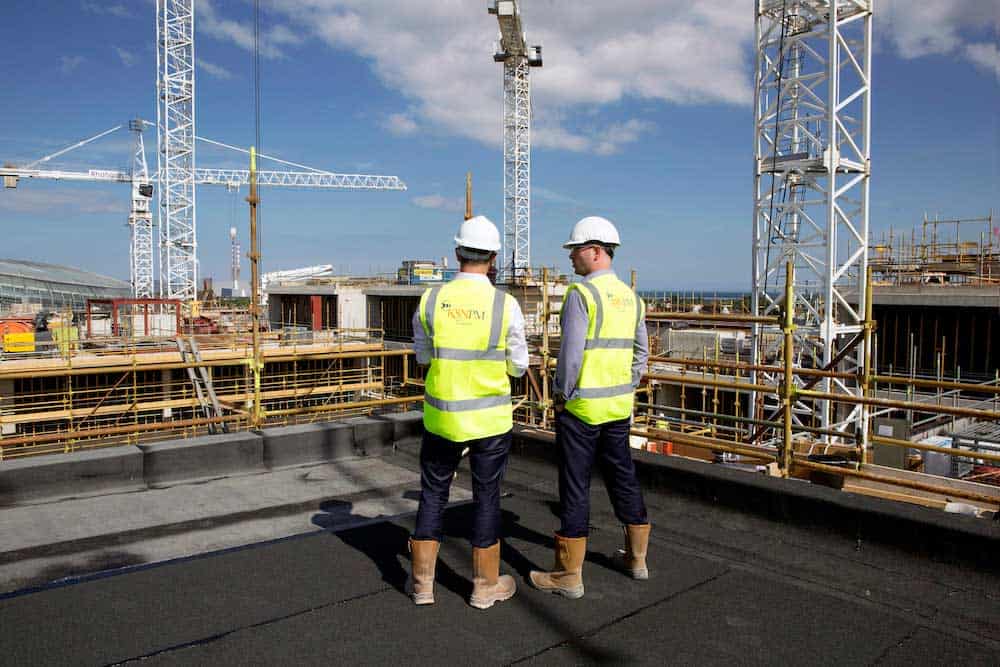 source: ksn.ie
To create a construction plan, you must first determine the management contractor, participants, tasks, required resources, schedule, and funding. Begin by following these building planning guidelines:  
Step 1: Define the Project 
What are the construction project's objectives and goals? Who are the parties involved? How do you intend to carry it out?  
Step 2: Evaluate the Business's Advantages 
What is the project's return on investment or ROI?  
Step 3: Calculate Project Activities 
To comprehend your project scope and specify all the actions required to generate the deliverables and meet the targets of your building project, use a task breakdown structure.  
Step 4: Create a List of Resource Requirements 
Set aside funds for each task. What materials and tools will you require? What are the prerequisites for labor?  
Step 5: Make a Budget 
Estimate expenditures based on tasks and resources needed to establish a budget.  
Step 6: Create a Schedule  
It would help if you designed a timetable to acquire the materials and accomplish the activities to understand your project's required actions and resources.  
Step 7: Paperworks 
What are the requirements for obtaining approval and adhering to building and local codes? Do they have special installation regulations for components like access doors and panels, insulations, and other construction-related materials?  
Step 8: Hire Your Team 
Determine who will head the project and who will constitute the teams that will carry out the plan. Who are the service providers?  
Construction Management Plan Types 
source: quickbase.com
Construction management plans (CMPs) can take different forms based on the target audience. To keep stakeholders informed, each demands a thorough but straightforward roadmap. Clients, contractors, and governments are among the stakeholders who may need one of three types of these plans:  
A contractor-provided CMP centers on the building work and the plan to complete it.

 
A CMP type comes from the client and maps out the complete project from start to finish.

 
A CMP type that places the project in the perspective of its surroundings. It focuses on laws and restrictions of the local authority of its implementation.  
Whatever building planning you're doing, the ideal place to begin is at the end. You must understand what you're designing and where it will fit into the setting.  
Who Is Responsible for the Construction Plan? 
Typically, the project manager is responsible for creating the construction schedule. On the other hand, you cannot make a construction plan in a vacuum. They must consult the stakeholders to comprehend and keep their demands. They must also consult the construction personnel to gain insights from their abilities and experience in previous works.  
Since a building project comprises many distinct phases and personnel, You must include all in the planning stage. Estimators, for instance, will require the project plan to help them acquire materials. The diverse perspectives can enhance the feasibility of the finished construction project plan.  
Construction Planning Documents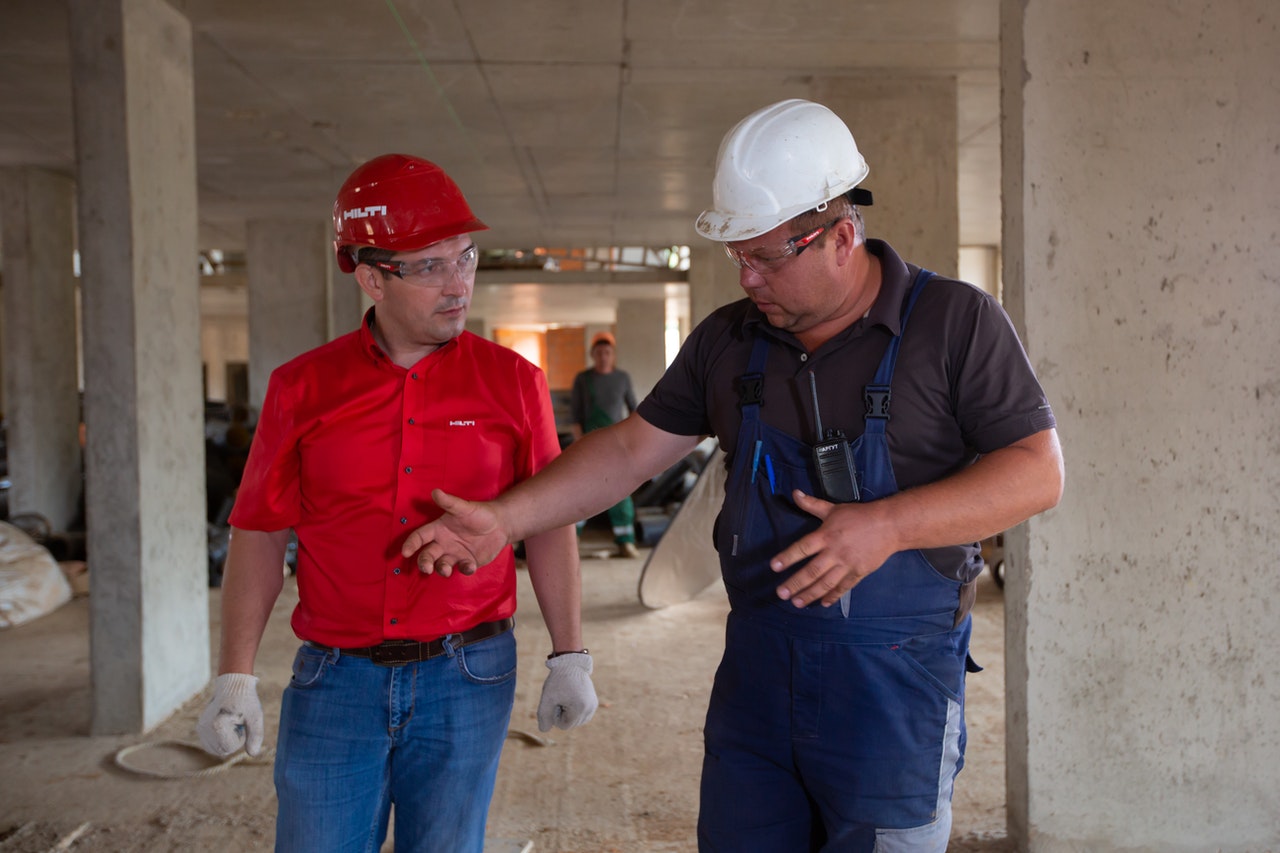 source: msteffensinteriors.com
Risk Management Plan: Risks exist in all projects, but building projects involve unique risks. You'll have to give safety management, which will entail a detailed review of what could go wrong and how you'll deal with it.  
Work Breakdown Structure (WBS): The documentation illustrates the necessary project deliverables and arranges all of your team's work duties into digestible chunks when the project begins.  
Visual Plans and Renderings: These are construction requirements, project renderings, and other drawings that you can share with investors, local government officials, and others.  
Scope Documentation: You can define a construction project's scope as a list of objectives, deliverables, elements, functions, activities, dates, and expenses. It outlines the project's overall requirements and the advantages you can achieve through the milestones you'll monitor.  
Communication Plan: You must be able to adequately describe and present various components of your project strategy to implement them successfully. After defining your aims and outcomes, you'll need to determine how you'll achieve them.  
The Takeaway 
You can never follow a plan to the letter because there will always be some external factor that will affect how things will run. However, it is not advisable to do any projects without one because you'll have nothing to follow as a guideline and no criteria for progress. For this reason, you'll need to work with a competent licensed professional to ensure that your planning will have the necessary details.