Decorating a huge Christmas tree, gathering of friends and family and boxes of chocolate and gifts, Christmas is all about all these. But all these festive vibes require a spacious place. But does listening to all these bother you of the tiny space? If the answer is yes, you are in the right place. We understand that small space or rented place can be a bit overwhelming but this should not mean you have to let go of the fun of decorating in this festive season. Here are some ideas for Christmas decorations if you have a small space.
source: youtube.com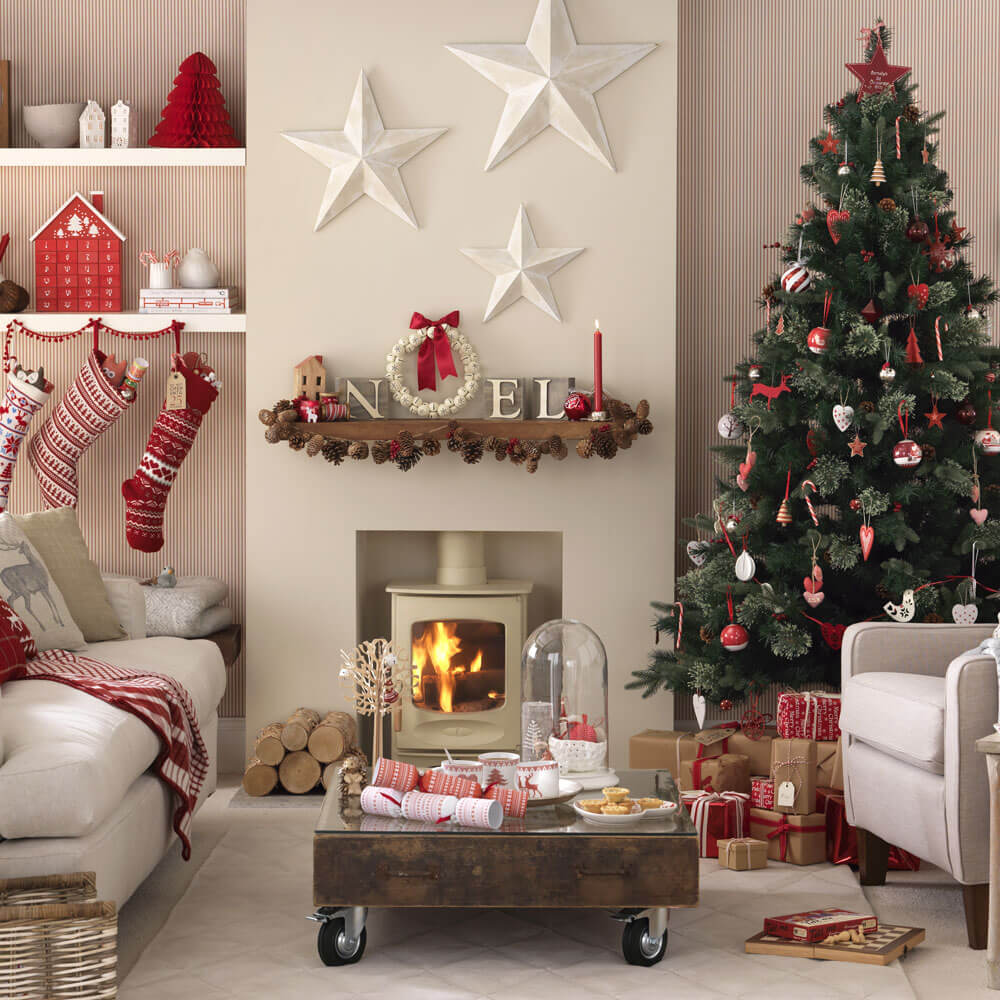 source: idealhome.com
The first thing you need to do for fitting into a small place is to downsize or deconstruct your Christmas tree. There are plenty of tiny trees available that can be adjusted into your living room. There's no denying that this tiny little Christmas tree is more of a jolly thing that anyone would love to gather around. You can go for a real or plastic tree.
source: brinebythebay.com
source: countryliving.com
The other thing you can do when your space lacks width so you cannot afford to occupy the floor area, you can invest in the height and can hang some beautiful Christmas ornaments and cardstock snowflakes. There are many such decoration articles available that you can just tape it up on the ceiling without even breaking out the nails.
source: nestingwithgrace.com
source: bhg.com
If you lack the space does not always mean that you have to satisfy yourself with a small Christmas tree only and nothing else. You can always find a creative place to display Christmas ornaments. There are always places for decoration as long as you find some creative places such as curtain rods, mirrors, window ledgers, and mantelpieces and even your wall and ceiling. But at the same time go minimalistic so that it is not too much decor.
source: fynesdesigns.com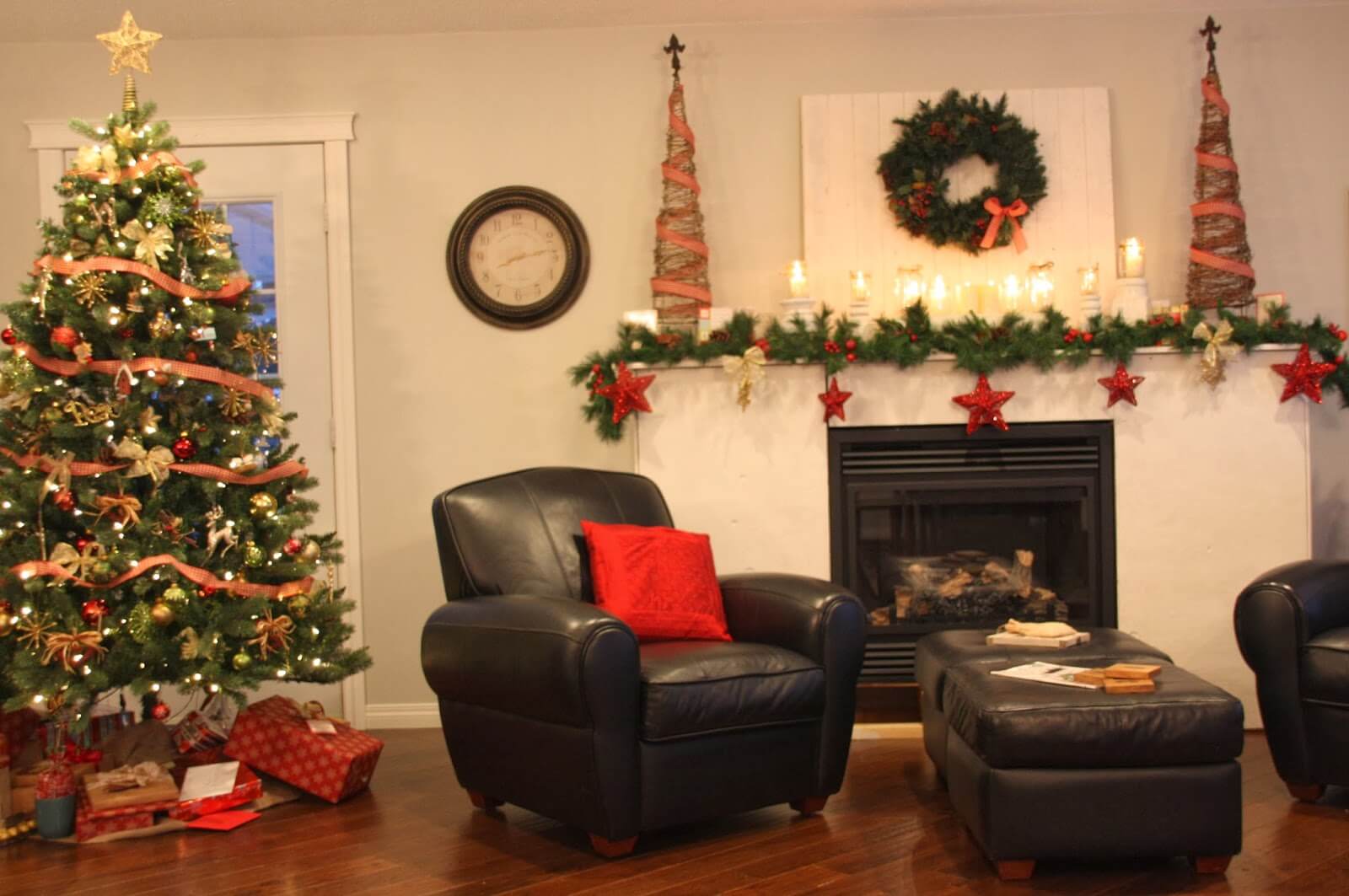 source: dreamingcroatia.com
Oh! Haven't we talked about the fireplace yet? What is more classic than the Christmas fireplace? One can surely get all traditional vibes by just using the fireplace as their Christmas décor and create a perfectly welcoming place for Santa. One can also hang stockings, light a fire and use some larger piece of art and decoration around the fireplace.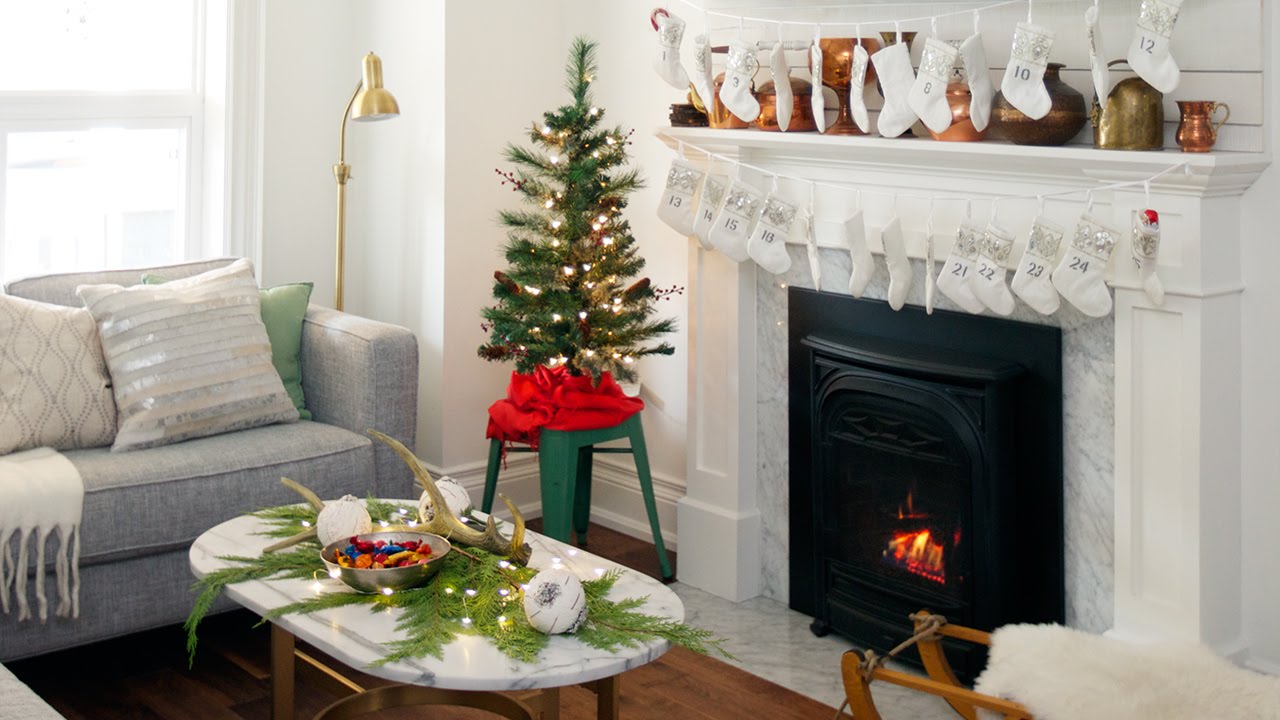 source: pureclipart.com
source: cbrnresourcenetwork.com
Create some drama with fairy lights. Nothing goes as beautiful as the fairy lights and the blessing here is that you can use it almost everywhere and still can't go wrong. You can create some dramatic effect by putting lights in clothes, over the Christmas tree, in jars, walls, windows and every other place you can think of. Get the ultimate festive vibe by using twinkly lights by adding a pop of red and green color.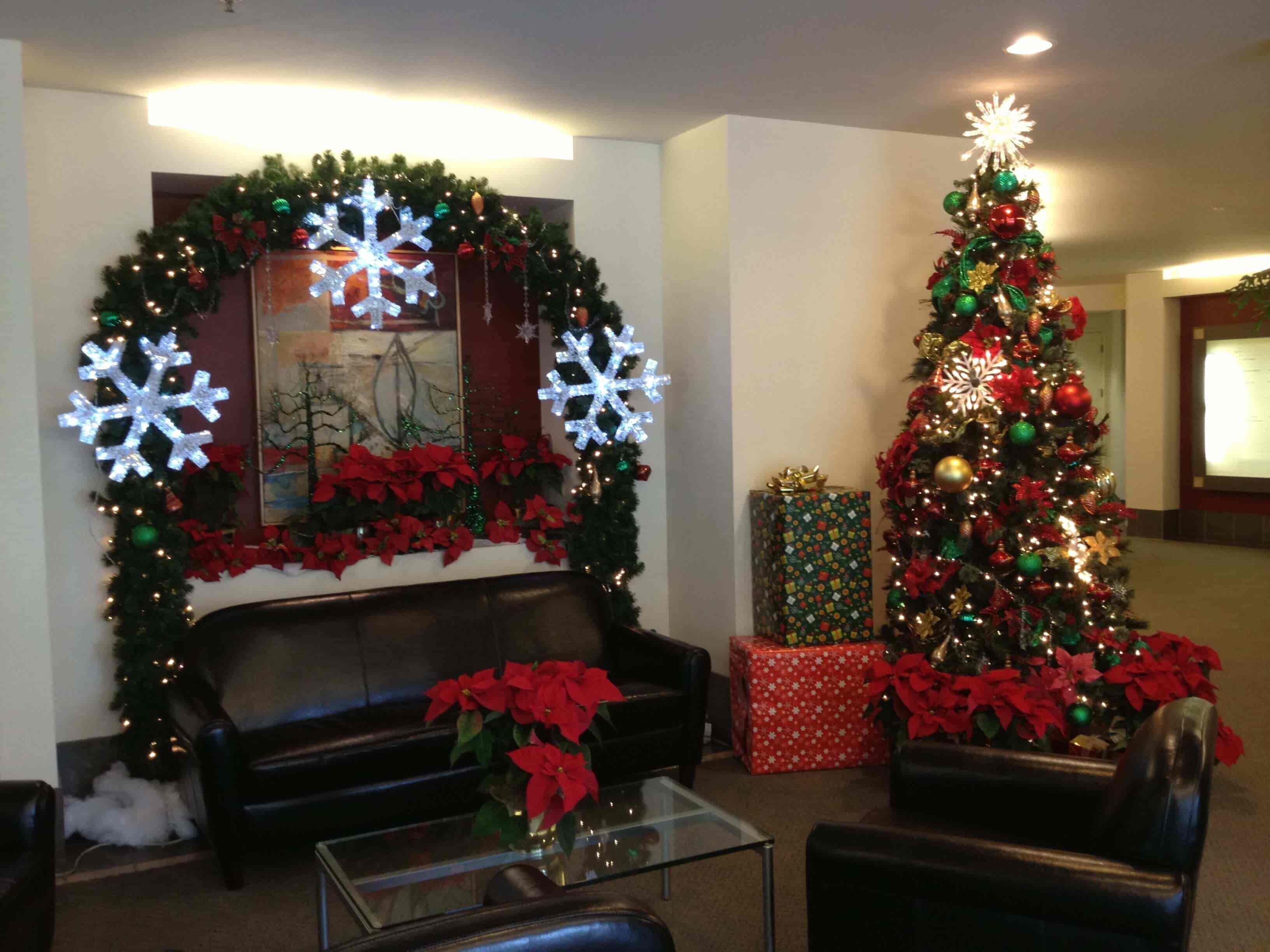 source: manuelenriquezrosero.org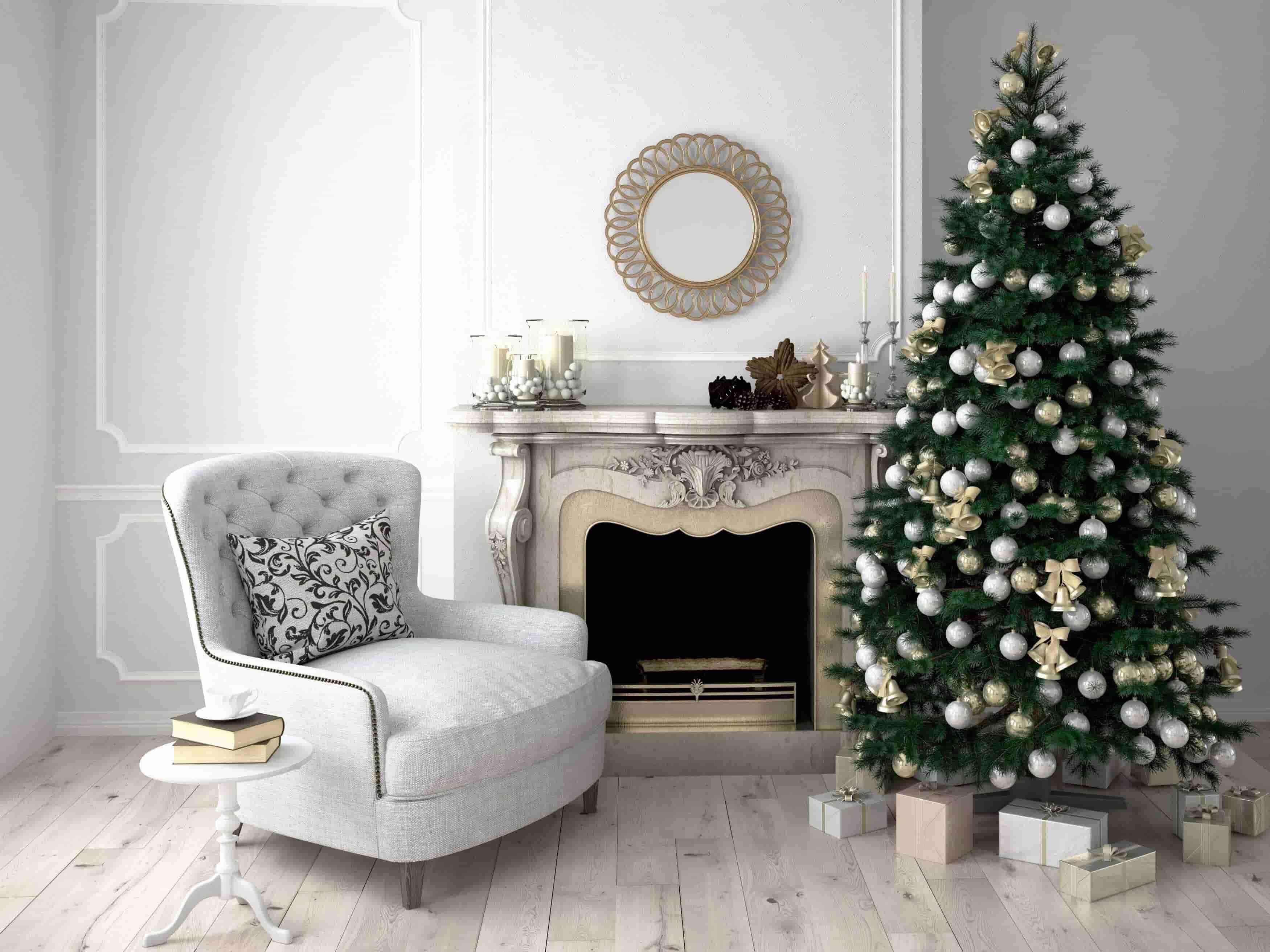 source: limonreal.com
If you do not have much area to cover with the trees and all other decorations, use your lifestyle to create a breathtaking festive look. Use your blank walls and put your tiny beautiful Christmas tree into your dining area. Here you can be creative. Try gussying up your chairs by just hanging some Santa caps around or give the whole area a theme-based look or going for a single color such as red or white or green.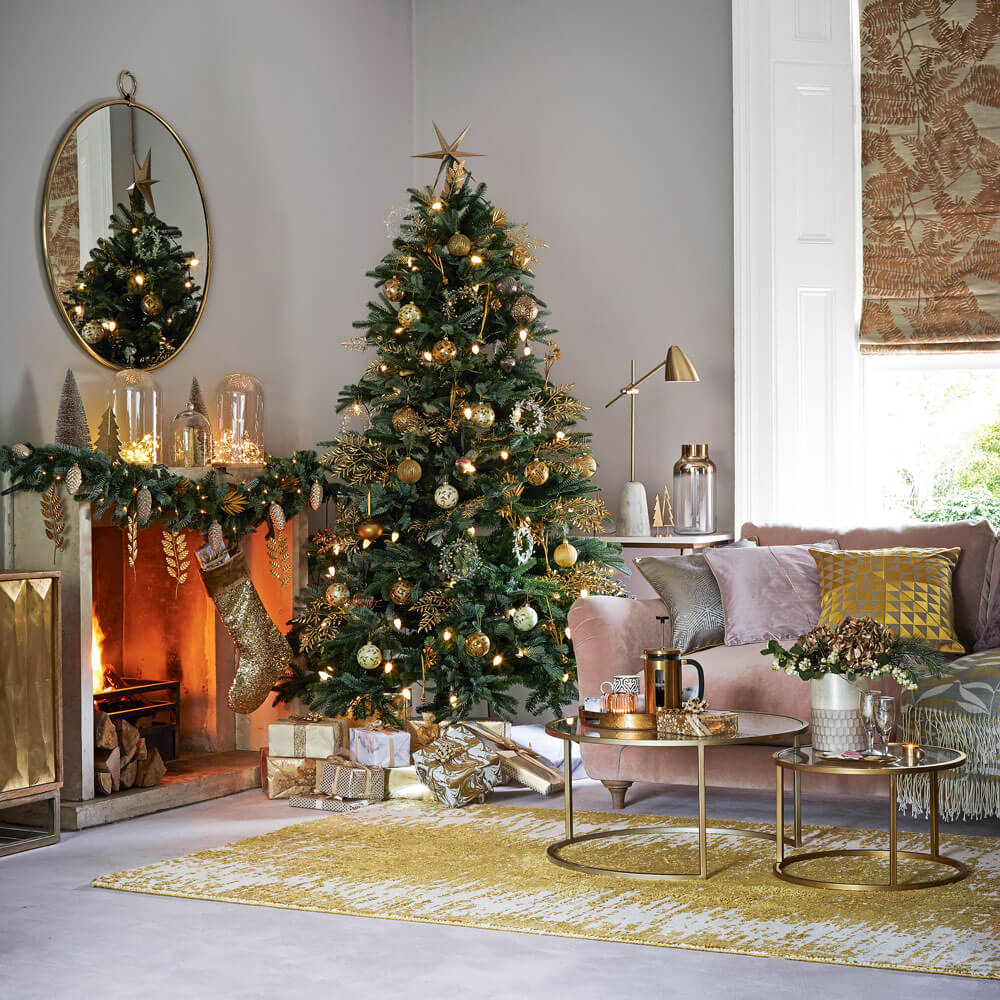 source: idealhome.co.uk
source: elledecor.com
Swapping your everyday décor with seasonal pillows and throw them on your chairs, couches, and bed. You would already have some pillows lying around these places so why not swap them with more festive-like pillows and make them the part of your Xmas decoration.
source: grandinroad.com
source: elledecor.com
When going for Christmas decorations in a small place, consider wreaths as your best friend. It is not only used on the front doors but can also help in decorating the empty places around your house. Here is what you can do. Decorate your house utilizing the maximum space and at the end hang the wreaths on all your empty space such as fridge, bathroom door or windows. (Pro Tip: Getting creative and customizing your wreath will work as an icing on the cake)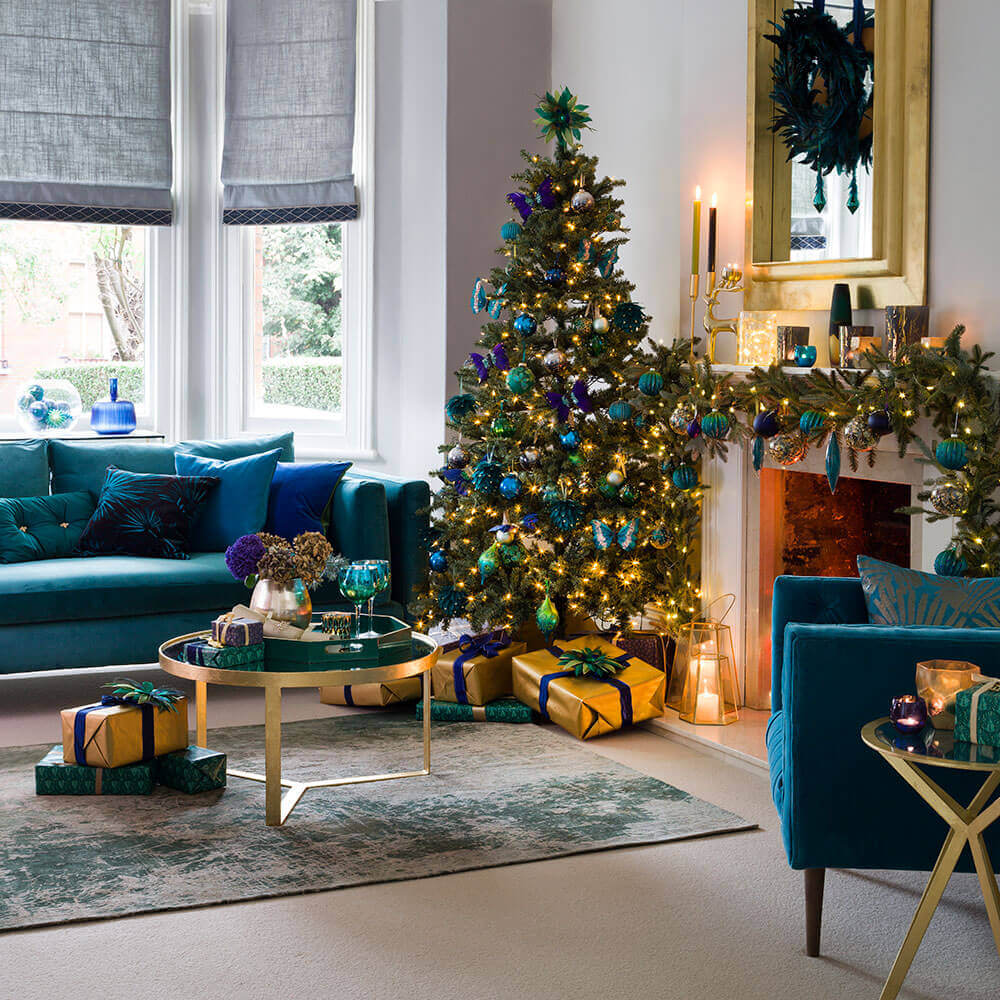 source: idealhome.co.uk
You may also like to know about  Most Beautiful Office Decoration Ideas for Christmas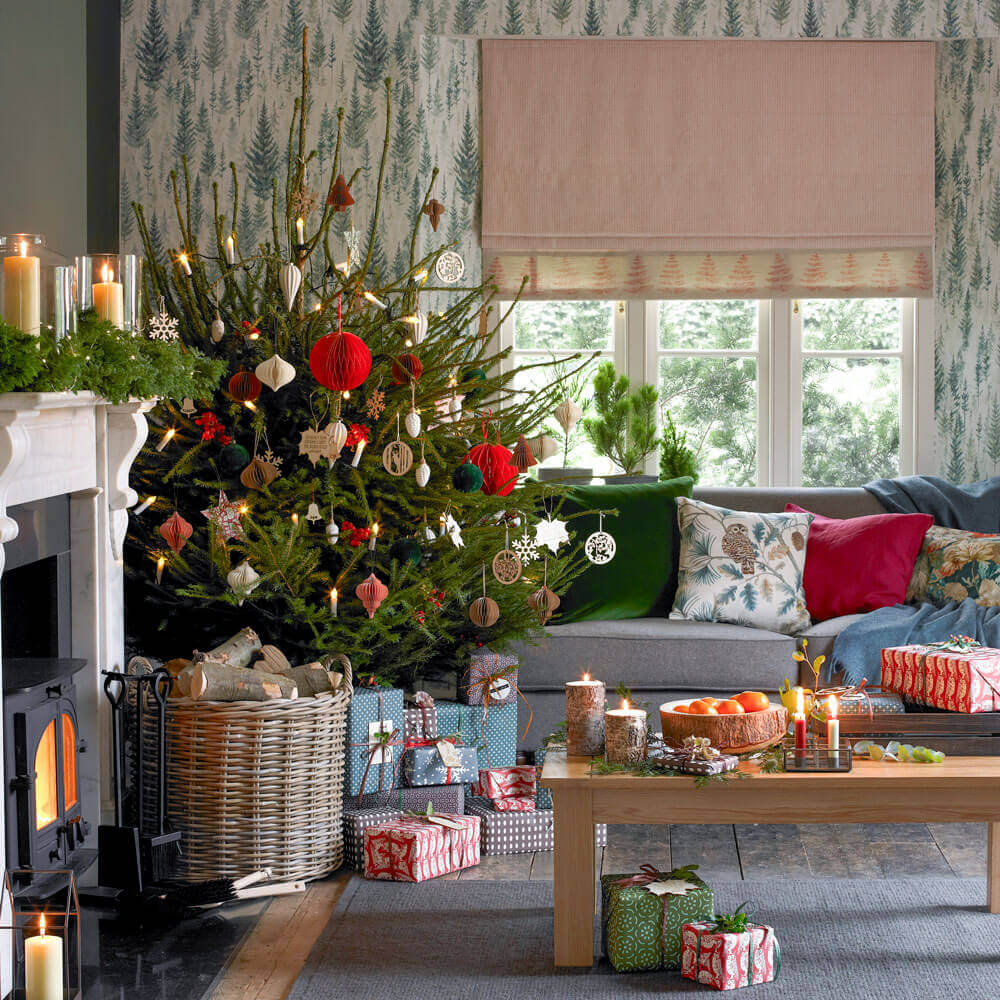 source: idealhome.co.uk
Apart from all these visual dramas, you can also get playful by adding something extra to your small apartment such as creating little snowflakes all around and by lighting some Christmas scented candles to have that festive aura all around. All in all, decorating small space for Christmas is all about being very minimalist but at the same time being creative. 
source: julieprops.com