Weddings can end up being expensive events. The average cost of a wedding in Austin is around $24,505. Your wedding venue is one of the most critical elements of your wedding. 
However, finding the perfect wedding venue can be a challenge. Whether you want a quirky outdoor wedding or a classy indoor wedding, the wedding venue should be comfortable and budget-friendly. 
Suppose you want to host your wedding at sought-after wedding venues; it's vital to book the venue at the earliest. You may also consider looking at a few different venues before finalizing one. 
You have several options to choose from if you are looking for the ideal Austin wedding venue to host your dream wedding at an affordable rate. 
Study the Theme and Tone of Your Wedding
source: cloudfront.net
The wedding venue often sets the tone for your wedding. Therefore, it's essential to choose a wedding venue that aligns with your wedding theme. You can choose between elegant ballrooms, beautiful barns, elaborate outdoor gardens, or orchards. 
It is also critical to consider the time of your wedding. For instance, outdoor wedding venues may be the perfect choice if you plan to have your wedding during the morning or evening. However, it might be too sunny and hot for an outdoor wedding if your wedding is scheduled for midday. 
The weather is another factor you may want to consider. Austin experiences significant rains during May. If your wedding is scheduled for May, you may consider choosing an indoor venue. You may also want to ensure that the venue is large enough to accommodate your guests and other parties without seeming cramped. 
Features of the Venue
source: amazonaws.com
It is recommended you put some time and effort into studying and understanding the features of the wedding venue. You may find out if the venue has dressing rooms, dancing areas, and dining areas. An Austin wedding venue with exceptional facilities and areas to accommodate outdoor and indoor weddings may be the best choice. 
The overall atmosphere and versatility of the venue are important. The wedding venue may have an elaborately decorated stage, tent, gazebo, or a beautiful isle. You may compare the venue's features with the vision in your mind to know if it's the right choice.
Some wedding venues may not entertain or allow third-party caterers or bands. In this case, you may choose a more flexible venue if you plan to hire your own caterer or band.  
The Cost of the Wedding Venue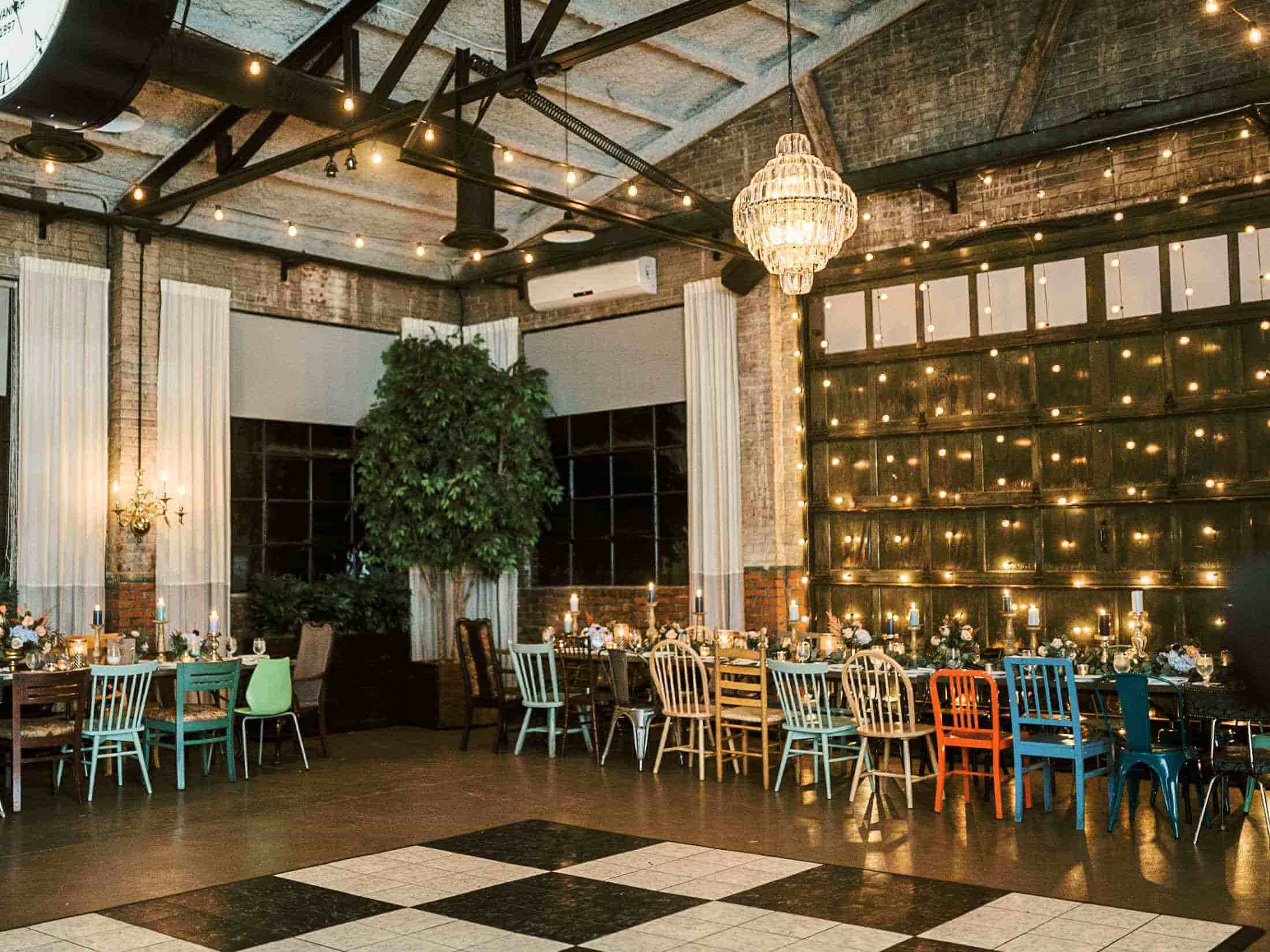 source: brides.com
April is considered the most popular month for weddings in Austin. Hence, the rental costs of wedding venues may be higher in April and other peak months. Booking in advance may help you minimize the rental costs. 
It's critical to choose a wedding venue that is affordably priced. You may consider negotiating with the owners if the prices aren't considerably higher than the budgeted price. Most Austin couples book far in advance to ensure the venue is available for the wedding. Booking early also helps you minimize the costs and risks. 
Stats show that Austin, TX, witnesses close to 7,356 weddings every year. Residents have the luxury of choosing between a wide range of venue options. You may explore and study different wedding venues to see which one suits your needs and budget.