Germany is a country with a lot of fields and mountain regions that are covered with flowers. Because of this, the people there appreciate flowers and they are opened to receive them as gifts. Before you send flowers to Germany for a special occasion, you need to understand the meanings of different flowers. In this way, you will know which one is the most appropriate flowers to send to German people. The following is a guide on the best flowers to send for 9 different occasions.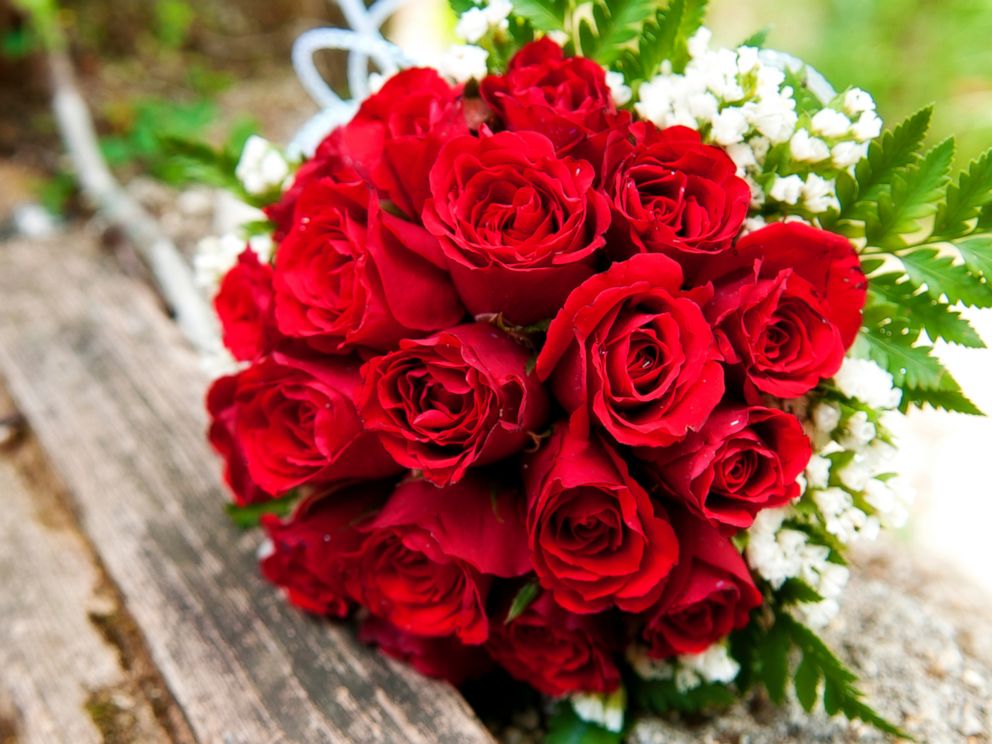 source: abcnews.com
Valentine's Day is an international day celebrated by lovers around the world on the 14th of February. Like the rest of the world, a girlfriend in Germany will appreciate it when you send red roses as a gesture of love. Yellow tulips have the same meaning as red roses and are suitable for expressing romantic love. Carnations are also considered as a suitable bouquet for romantic occasions but they are more often used in the ornate arrangement. The lovers there also like to give each other edelweiss. Edelweiss is a wildflower that can be found in mountains and other solitary places. You'll have to climb mountains and risk yourself getting injured to collect edelweiss flowers for your lover.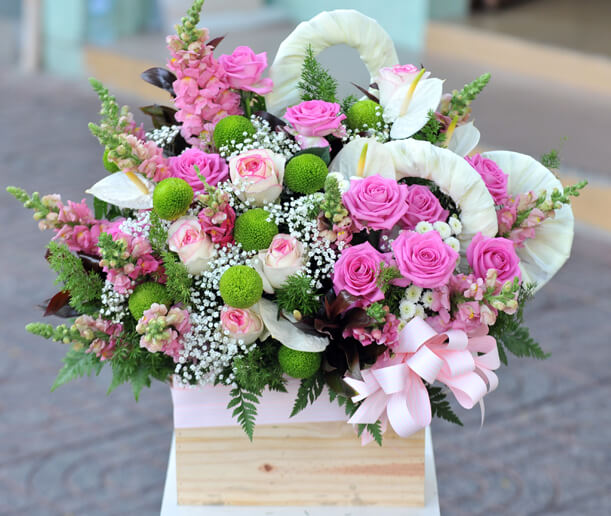 source: hoatuoilanphuong.com
Women's Day celebrates the independence that women have achieved in all industries on the 8th of March. On this day, you can give your wife, teacher, friend or coworker to express your appreciation for them. Mimosa is a small cluster of bright yellow blossoms that you can give to an energetic friend. Red roses are popular for gifting on Women's Day because they used to be given to women in Russia. Tulips are a spring season flower which makes it suitable for gifting on Women's Day which happens on the 8th March. Lilies are a feminine flower suitable for women's day because it represents womanhood and passion. Gerberas which means sunshine of life is suitable for giving to an important woman in your life on Women's Day.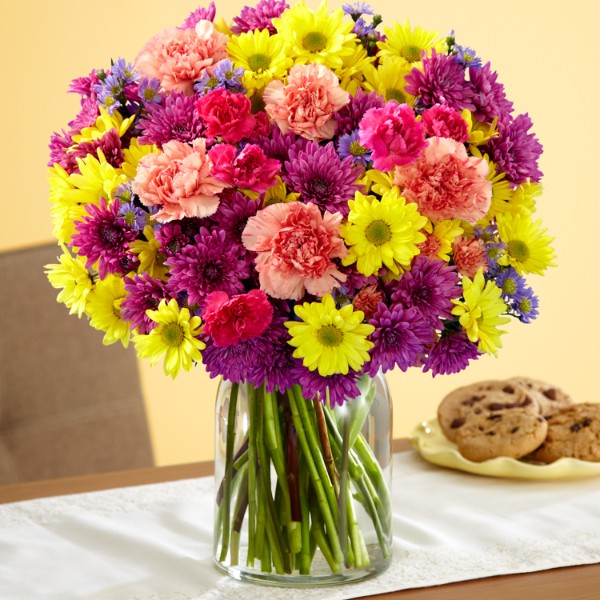 source: proflowers.com
Mother's Day occurs on the second Sunday of May. It is a day for celebrating the contribution of a mother to the child's life. On this day, you want to give your mother a gift of flowers that will make her feel she is loved and respected. Lilies are a great flower bouquet to send on Mother's Day. Any color of lilies will do except white lilies. Lilies itself is a flower that represents maternity. The flower conveys the meaning that the child is thinking of the mother no matter where they are. Other flowers that you can also send to your mother on Mother's Day are orchids, wax flowers, and carnations.
source: pinterest.com
Father's Day, an international celebration, is also celebrated in Germany on the 21st of June. On Father's Day, you can combine some eatables like candies, and fruits with flowers. While carnations are the traditional flower for Mother's Day, rose is the traditional flower for Father's Day. People in different countries like to wear roses to celebrate the occasion. Orchids and irises bouquets also make great flower gifts for Father's Day. A tropical bouquet which consists of a combination of tropical flowers like bromeliads, orchids, and bamboo plants also make a cheerful Father's Day bouquet.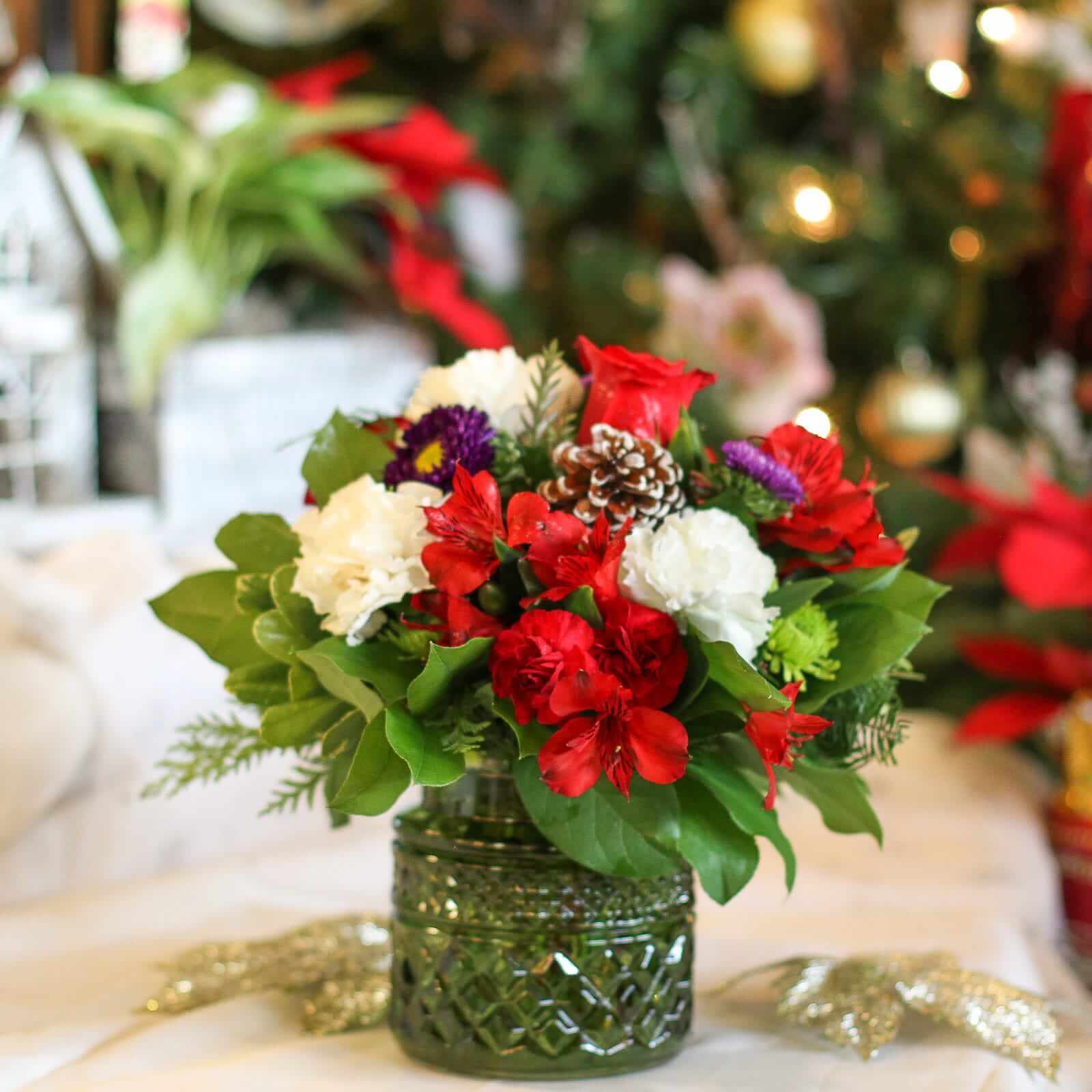 source: mainflower.com
Christmas is celebrated around the time when winter just began on the 25th of December. In the Christmas season, people normally celebrate with evergreen wreaths that are decorated with pine cones, and Christmas balls. The red poinsettia is perhaps the most recognizable Christmas flowers. Amaryllis, a tall red flower, is also a favorite in the Christmas season due to the red color. Besides, many people also like to combine red and white roses in a bouquet because they match with the Santa Claus color theme.
source: flicker.com
Easter celebrates the resurrection of Jesus Christ according to the New Testament in the bible on Sunday on the 12th of April. On Easter day, you can exchange white easter lilies flowers which signify purity and grace with your neighbors. Azaleas also work fine as easter bouquet because it is available in easter color themes like deep pink, pale pink, and white color. Tulips are also easter flowers as you can find them in many varieties of colors just like easter eggs have many colors. You can combine a colorful bunch of easter flowers and send them to your friend in Germany on Easter day.
source: tohfa.pk
It is common for people in Germany to send flowers to friends on a birthday occasion. The birthday bouquet is to be bright to wish the recipient a happy birthday. You can choose bright-colored flower-like lily, orchids, rose, gladiolus, and daisies for a birthday bouquet. Also, don't forget to add a notecard with a short message that states your birthday wishes to the recipient. When choosing a birthday flower combination, you must take into account the relationship of the recipient with you.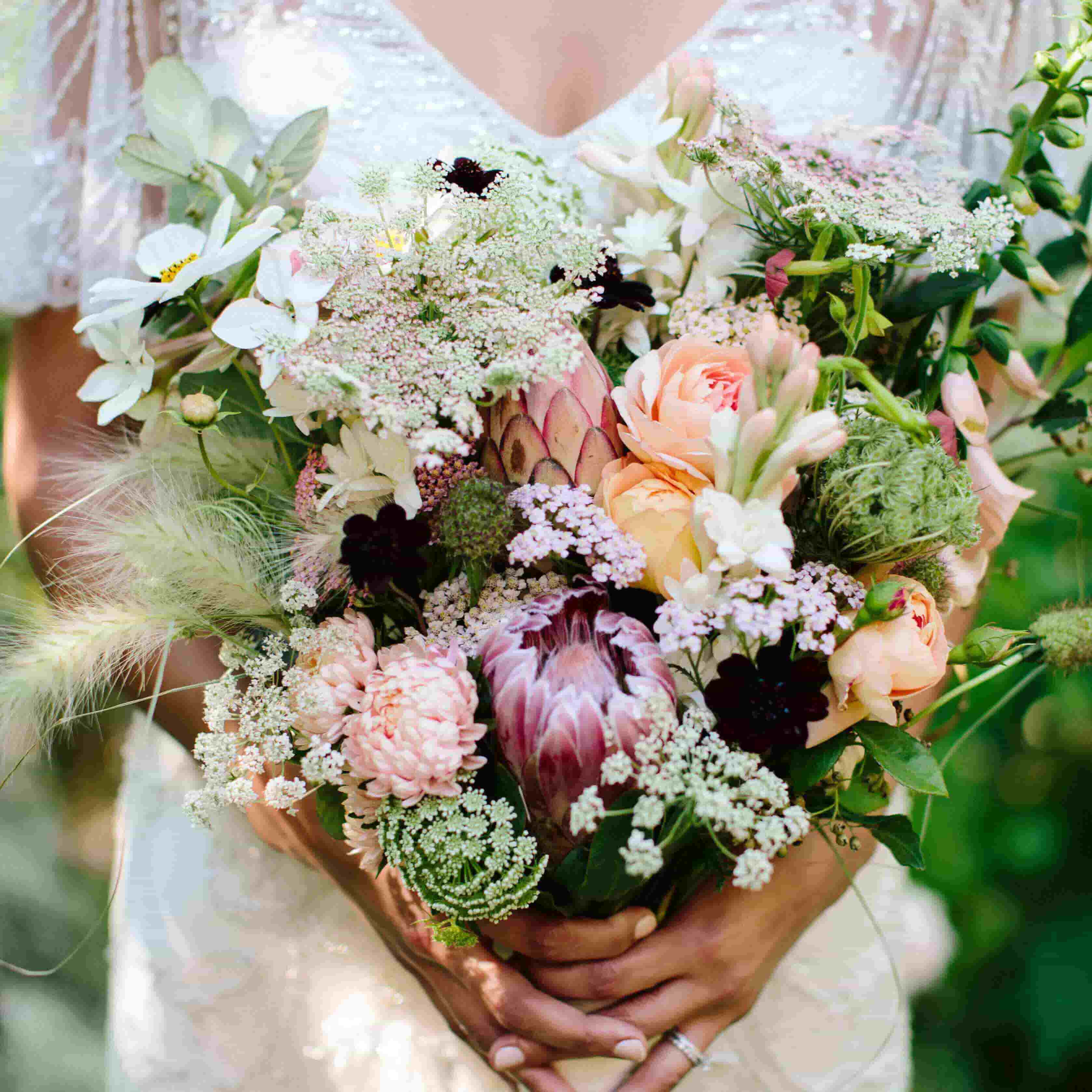 source: brides.com
A wedding is a day when two persons are joined in matrimonial bonds. On your friend's wedding day, it is appropriate to present them with a floral arrangement that they are delighted in. Rose bouquet like a hybrid tea rose, spray rose, and garden rose makes a popular wedding day option. Tulips which means consuming love makes a good choice for wishing the couples happy marriage. You can choose a bouquet that consists of white, cream, and pastel color tulips.
You may also like to know about Enhance Your Home/Office With Beautiful Flower Arrangement Ideas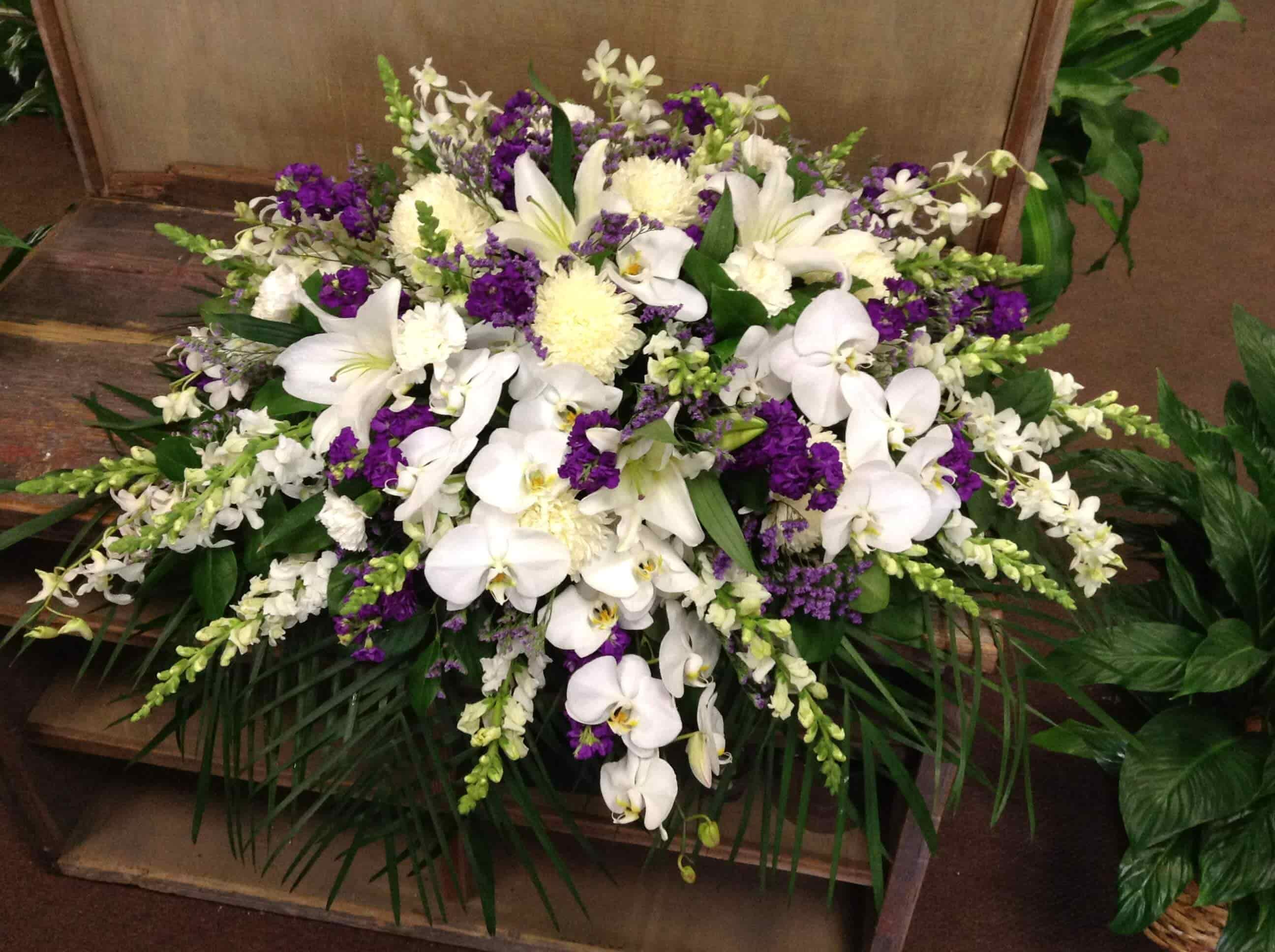 source: englishgardenflorist.com
White flowers are sent to a family that is experiencing bereavement on a funeral occasion. They are a way to show your condolences to the family of the dead. White roses and white carnations are often used as sympathy flowers for the funeral occasion. Chrysanthemum is also a popular option for funerals. People usually don't give bouquet at a funeral but they send the flowers in the form of a standing spray or a basket or wreath. When sending funeral flowers, be sure to include a card with a simple condolence message to show your regard for the family that is grieving for a deceased.